I get a LOT of headphones to review and this is a category that seems endless in the number of innovations. Usually though, the innovations are almost imperceptible to anyone without sophisticated equipment to test the sound quality while the rest are based entirely on style. What impressed me about VerveRider+ though is that the innovations are practical and it looks great as well as sounding good too.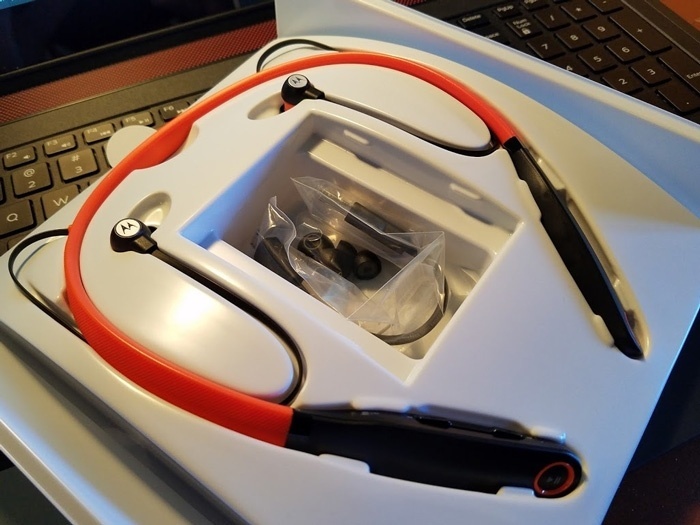 In my daily life, I prefer over the ear headphones but that's not always practical. What I like about the VerverRider+ is that they are waterproof and it's hard to loose them while you are active. It's also pretty comfortable since the only weight sitting in my ears are the earbuds themselves. The electronics are placed in the collar the sits around your neck. In addition to being fully compatible with Siri and Google Now, it also supports Hubble Connect which connects to an app on your phone and lets you know when the last time the VerveRider+ was connected and where it was. This makes it extremely helpful if you are as distracted as I am sometimes. For instance being able to say, "oh shoot it's back at my hotel room!" vs furiously searching through your backpack and then tracing your steps hoping to find it somewhere.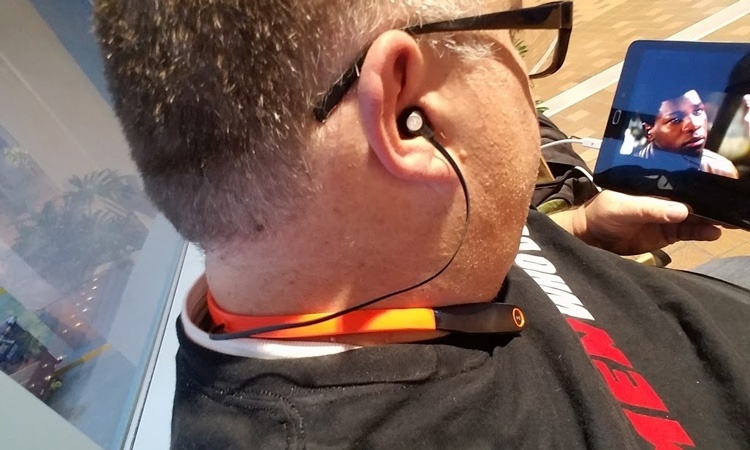 The test I put headphones to is can I enjoy a movie or music on the plane or in a crowded area with lots of noise. While the sound on VerveRider+ is good, I'm not expecting any more than to be able to enjoy my movie while still being able to hear any important announcements. VerveRider+ passed this well and with a 12-hour expected battery life, you are going to be good to go - even for a long international flight.

According to the company, VerveLife is a collection of wireless, waterproof wearable devices that are designed to provide you with freedom in your on-the-go lifestyle. Other products in the collection include VerveOnes, a completely wireless earbud system (even the individual ear pieces aren't connected with a wire!), VerveCam+ a wearable social livecasting camera, and VerveLoop+ which is a ultra lightweight earbud system that like VerveRider+ is also water/sweatproof.
The manufacturer promises that this is just the beginning and the Hubble Connect for VerveLife app that I talked about above has some exciting innovations coming soon to help connect them automatically with motion and sound activity in their home and other features.