In a past life, I had a basement and mancave that was all my own ... I had space to mount big speakers and the time to tune them perfectly for the optimal sound. Today though, I am unfortunately long past that stage and I now live in a loft. Not only do I not have a "TV room" to mount speakers, but if I did it would look strange and out of place hanging there. Plus, space is now a big concern so those big floor speakers of my bachelor days aren't practical either. I've heard of "sound bars" before but I never really gave them the attention that they deserve. I always assumed that they were either too expensive or not "that much better" than what I already had on the built-in speakers on my TV. Unfortunately,neither of those assumptions was accurate but now I am thrilled to be able to enjoy great sound quality in a very compact footprint thanks to the VIZIO Sound Bar that they sent me to test out.
VIZIO is the leader in Sound Bar technology and offers a few different models at different price points starting at only $99 for the 2.0.
I had the opportunity to check out the 2.1 version, which was PERFECT for my space and included a wireless subwoofer for that extra bass (perfect for playing Xbox or watching movies!).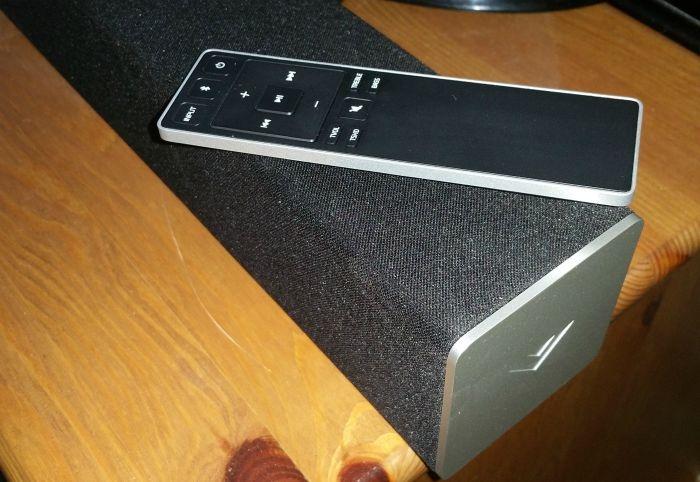 If you are worried about setup - don't! It was super easy since there are only basic wires and the subwoofer is wireless too. On my old system I needed to run wires from the amp to each side and then to the center channel but with the Sound Bar, everything is built in fits perfectly right in front / below your TV screen.
For a "compact" system, I found the audio remarkably good both from the perspective of loudness as well as clarity. When I was playing Xbox, the added subwoofer was a huge asset as well!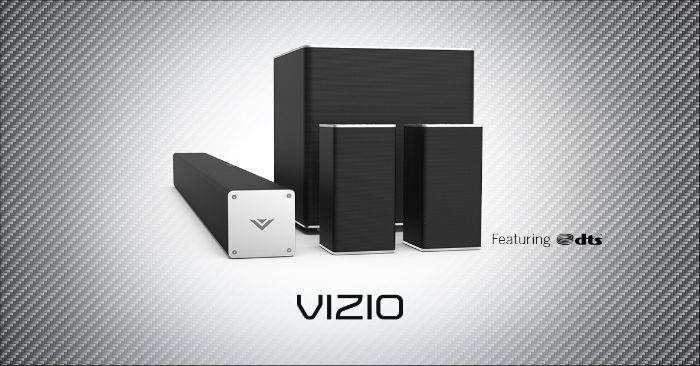 Each of their Sound Bars features DTS and Dolby Technologies as well as has built-in Bluetooth so you can connect your phone and play music that way too.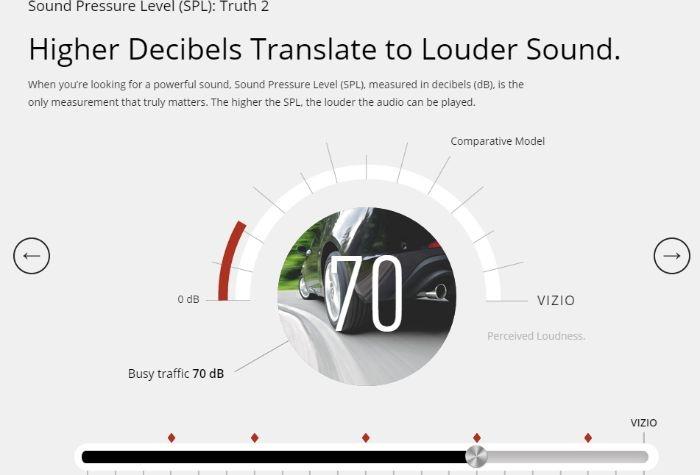 What's really nice about VIZIO is that they not only have some very attractive looking product, but they spend the time on their website to actually share with you why their speakers are better. For instance, one thing you see most speaker companies advertise is "300 Watts" vs "500 Watts" - that isn't a measure of quality or even loudness ... it is simply a measure of power being used. If you want a louder system, look for Decibels instead.
There are several other examples that they provide to really help you better understand what makes one audio solution better than another. For someone like me that in the past just went for the biggest box with the most Watts, this was pretty enlightening to discover that what I thought I was sacrificing ... really wasn't gone and in fact by using "less watts" I was actually saving myself some money each month!
So, now it's your turn to check out VIZIO's website and decide for yourself which audio system you think is the best for for your home.