Volkswagen's ID.4 was both one of the most exciting EVs that I had a pleasure to drive this year as well as one of the most frustrating and confusing. Ultimately though, many of the things that detracted from what ultimately could be one of the best EV options on the market today are "quirky" design elements that I've found in other VW vehicles ... though in those, tech is less core to the experience and are easy to adapt to over time.
I don't mean to be overly harsh on Volkswagen here. I genuinely was very impressed by the ID.4 that we tested out and I suspect that many folks will find things like the awkward placement of the shifter, lack of physical buttons, and the interpretation of "one pedal driving" to be just fine ... and others will simply become more comfortable with them as they get acclimated to the car as they drive it for more than just a few days.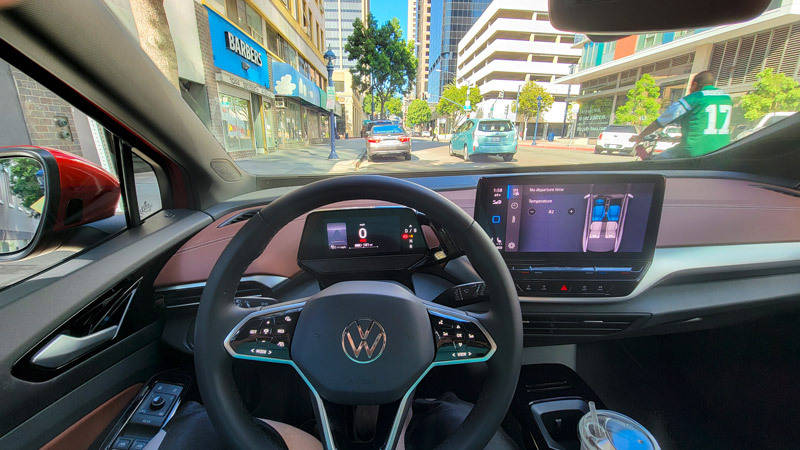 Some Elements I Didn't Like About ID.4
Lack of physical buttons leads to a distracting driving experience where the driver needs to hunt through a touch screen in the same way that you might do on your phone and that pulls both eyes and attention off of the road.
Instead of rear switches to lower windows you need to tap a toggle between front and rear window controls. This lead to me inadvertently leaving the rear windows open overnight because I didn't realize they were even put down in the first place while getting familiarized with the vehicle.
"B Mode" or brake mode is much less aggressive than what I've enjoyed on direct competitors such as Chevy's Bolt EV / EUV. Some folks appreciate this but the ease of driving with a full one-pedal-driving mode just simply makes EVs that much more enjoyable of an experience.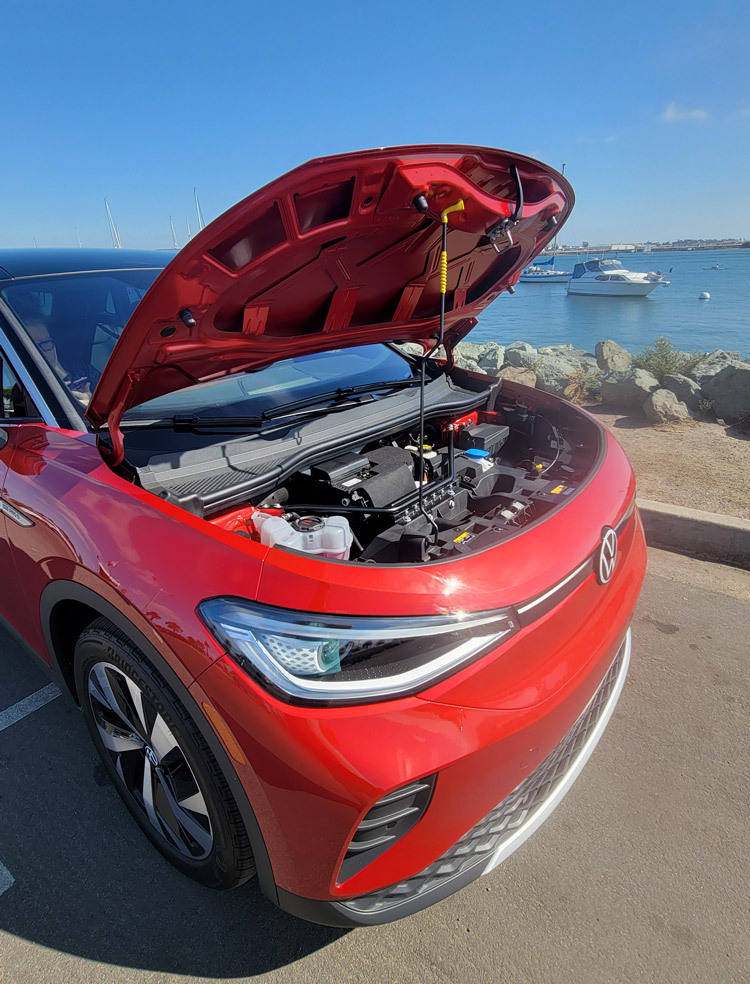 Like the brake mode, the choice to put the motors in the front rather than designing the ID.4 with a frunk is another compromise that probably makes the car more approachable for folks who aren't ready for a full departure from what they are familiar with while driving a traditional ICE-powered vehicle.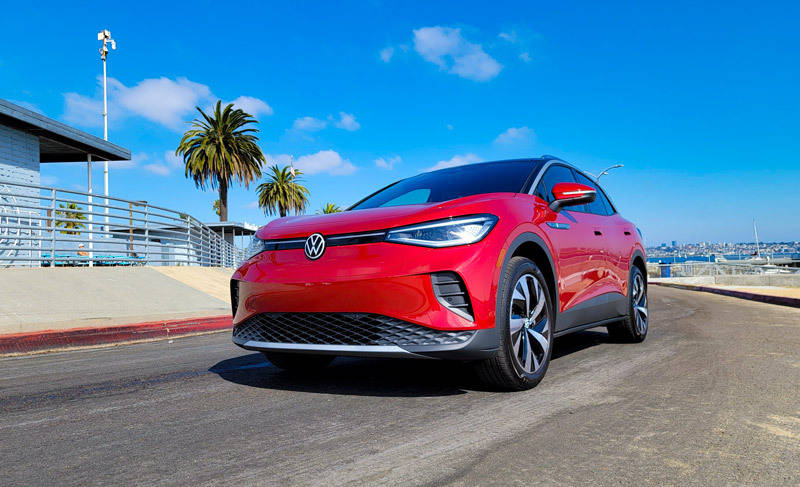 What I Did Like About the ID.4
Truthfully, I too began to feel more comfortable with it by the end of the week we had this vehicle loan. However, it is unfortunate that functionality initially gets into the way of what otherwise is a very nice vehicle.
Overall though the ID.4 is very comfortable and drives nicely.
It isn't particularly "fast" but it does share the nimble acceleration ability I enjoy when driving EVs.
With a starting price of about $40k and an as tested price of just over $51k for the ID.4 S AWD (before government subsidies), we were generally impressed with the overall driving experience. This fully loaded configuration as a 295 hp equivalent with 339 lb-ft of system torque and a top speed of 111 mph with a 5.8 sec 0-60 time, it is far from what many think of in terms of EVs being "glorified golf carts".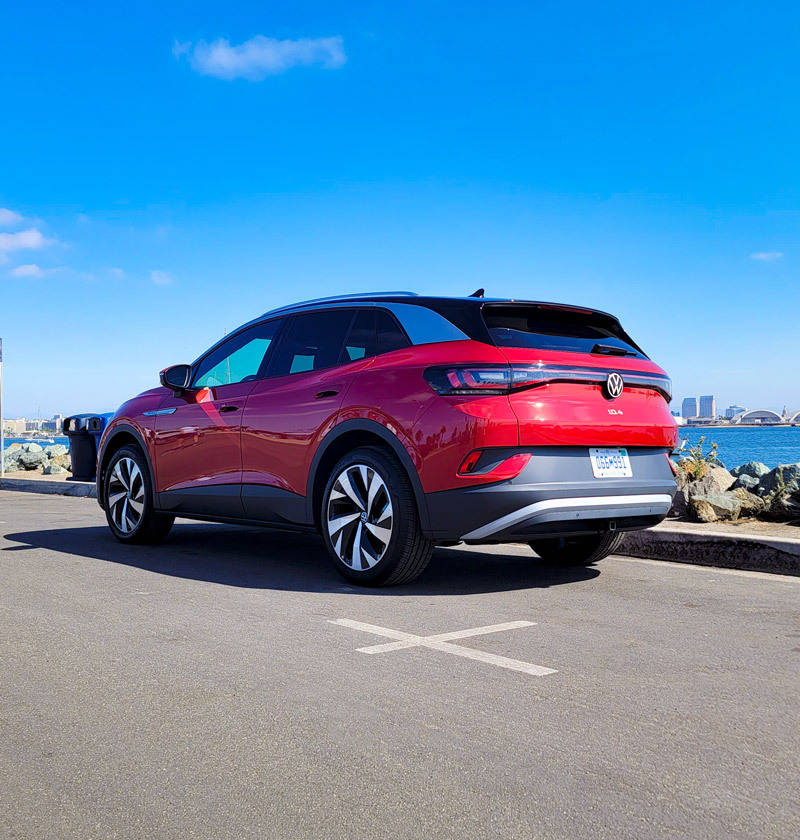 The 82kWh Lithium-ion battery on our ID.4 Pro S AWD offers an EPA estimated 250 mile range (260 on the RWD).
While actual objective features and performance are clearly important, the emotional connection is also essential. I really liked the design of the exterior as well as that of the interior (except a handful of elements cited above).
Overall, if you are looking for a premium EV without going fully into the luxury EV space, the ID.4 is a great option that we encourage you to try for a test drive.