Volvo as a brand is synonymous with safety, but until recently I didn't necessarily associate it with luxury - I simply just associated safety and European with being expensive. Things have changed over the past few years with the brand however. It is no longer a subsidiary of Ford and their new Chinese owners have provided the Swedish engineers and designers with the freedom to take the brand to the next level. As they go through the transition, various models are at different points on the spectrum - with the XC90 that I absolutely am in love with at one end and the V60 not quite as far down the path of modern luxury.
That isn't to say that the Volvo V60 Cross Country isn't a fantastic car to drive - it is absolutely wonderful. However, my first hour with the vehicle was spent wondering why it has a price tag of nearly $50,000 but is missing key things like an automatically adjusting steering column, a comparably tiny navigation screen (that wasn't even a touch screen), and a manual opening lift gate instead of being automatic. Thankfully though, I powered through these minor inconveniences. After a couple hour drive from San Diego to Big Bear I fell in love with the handling, extremely comfortable seats, and the remarkably low level of noise in the cabin.
Then I started to understand what it meant to drive a Volvo ...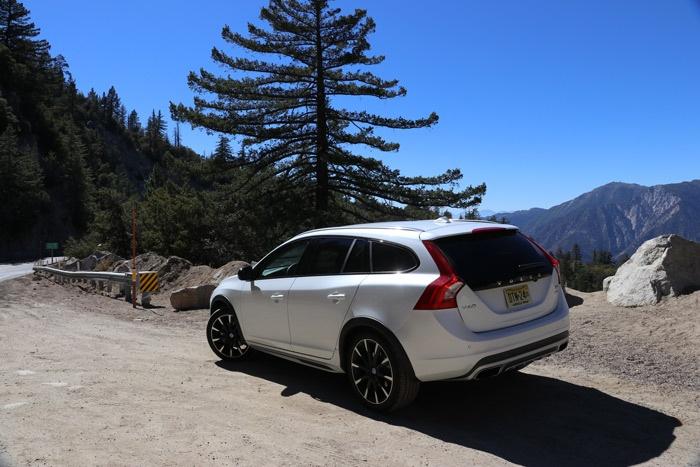 Generally, I have a bias towards Asian automakers since they tend to load the cars up with tons of conspicuous features. As a result, when I get into a European car it feels stark in comparison since they tend to focus on the experience of driving the car and minimizing distractions to the driver. This is true for Audi, Volkswagon, and even some of the new Kia designs under Peter Schreyer. It's a personal preference I suppose but I've learned to never discount it since European cars tend to have a subtle brilliance laying just below the surface.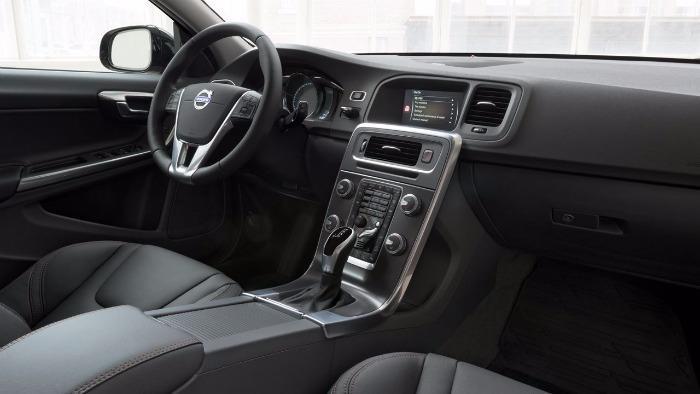 Inside the cabin, it is clearly a European car but exudes a sense of luxury and design that is genuine rather than simply another bullet on a brochure. For instance the steering wheel actually has metal trim - rather than chromed plastic. Attention to detail is even more clear when you look at the mirror. Where as most rear view mirrors have a rather bulky bezel, the one found on the V60 is almost flush with the reflective glass. It's these features that elevate a car and appeal to a discerning individual who wants the best experience.
For those of you with kids, it even has built in booster seats!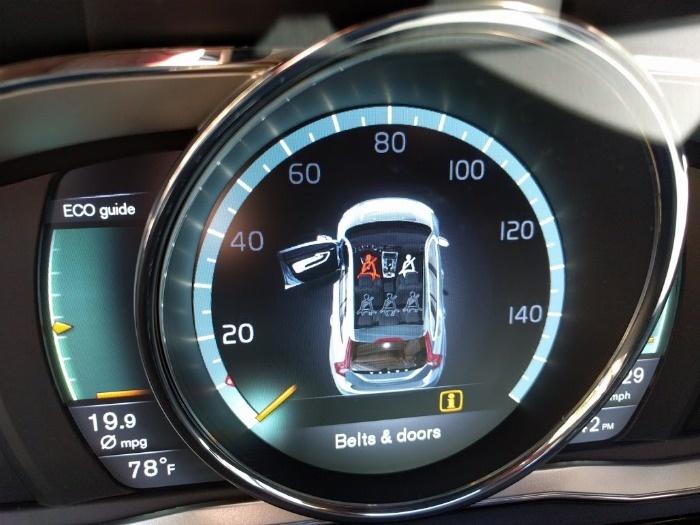 As I drove on, I started to look deeper - past the obvious and discovered how wonderful this car was and what driving a Volvo was all about. It's little things like the superficial design elements, but then there are technology features such as the display that not only shows the exact door that's open but also the status of all the different seat belts too. Likewise, while the car has all the safety features you'd expect from a vehicle at this level, it also includes advanced features such as a HUD warning light when you approach a car too quickly. It even has super thin filaments embedded in the windshield to de-ice or de-fog it faster than simply blowing air at the glass like most other cars that I've driven.
Additionally, it has a mobile app that includes monitoring features as well as the ability to start the car remotely and the car itself has a WiFi hotspot built in.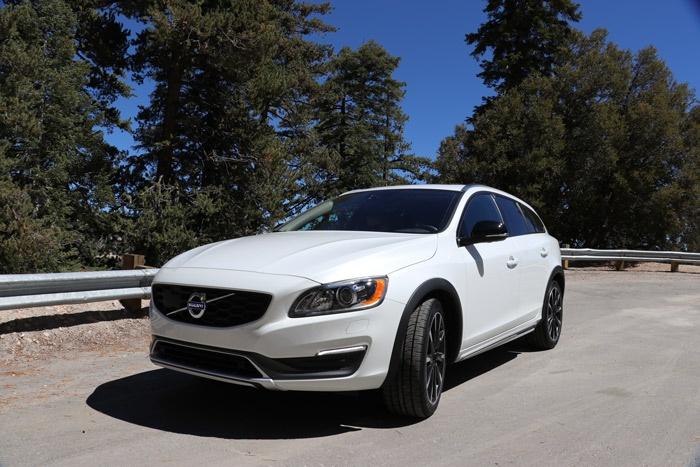 All of these elements come together along with a 240 hp engine putting out nearly 260 lb. ft. of torque to an AWD system and 7.9 inches of clearance. This car is simply begging to be let out of the garage in the winter and take you up the mountain before dawn to greet that fresh powder so you can be the first to lay tracks.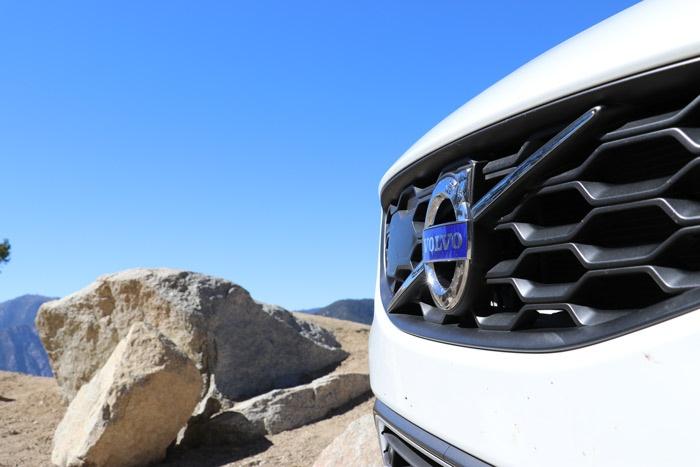 While I'm still eagerly anticipating my spot in line to review the XC90 T8 with it's massive touch screen and stuffed to the gills with technology, I'm absolutely in love with what it means to drive a Volvo. While the V60 Cross Country isn't flashy and as a station wagon, it's not "cool" compared to the CUVs and SUVs. However I almost feel like it doesn't have to be. There's a sense of quiet confidence in the Volvo design and the customer that would be attracted to it. It's able to look good as an everyday driver but still able to take you on a fun adventure on the weekends. While I still think it should have an automatic lift gate and steering wheel adjustment as well as a larger touch screen for a car at this price point, I'm willing to look past all that.
At the end of the day, the Volvo V60 Cross Country is a complete luxury experience without being stodgy and boring and that's a great thing!