I've been using the Dynabook Portege X30L laptop for a few months now. It was initially something that they sent me to try out with working remotely - at the beach, in the car, and even under an apple tree where I spent many Friday's this fall escaping the heat downtown. In a normal world, a laptop like this would be a boon for travelers but even now as I am spending more time inside, I'm sort of loving how light and compact the laptop is.
This is the first time that I've had a laptop that is both this powerful and this small and I was frankly surprised that it could happen. Sure, I've tried Chromebooks before as travel laptops but quickly dumped them since despite the portability ... they really weren't all that useful. Here though with the Portege X30L, we have a 13.3" laptop powered by 10th Gen Intel Core processors and yet it weighs less than 2 pounds. Despite that incredibly lightweight chassis, it comes packed with everything that you would need to do pretty much anything aside from run the latest games. For instance, the Portege X30L-G-1331 comes with a i5-10210U processor, 8 GB of ram and a 256 G m.2 PCIe SSD hard drive. However, you can customize that somewhat up to a i17-10810U vPro, adding a touch screen, up to 24 GB of ram, 512 GB of m.2 PCIe SSD, a fingerprint reader, and a webcam supporting Windows Hell Face Sign-in.
While that maxed out laptop brings the price from $1,600 to more than $2,500, that's a hell of a lot of power packed into such a lightweight product.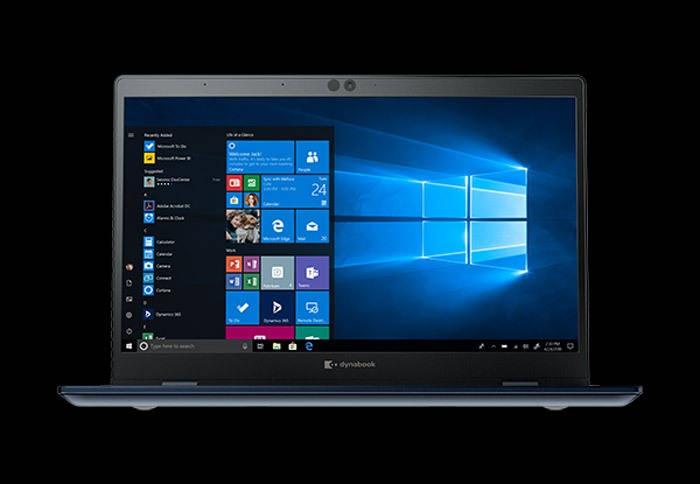 The build quality is deceptive for someone like myself that normally equates weight and firmness with quality. However, in my several months of using the laptop, I can say that it was resilient and because of such a lightweight it is very easy to grab one-handed and move. This is in part due to the magnesium alloy chassis and has been designed and tested to meet US Military MIL-STD-810G level and extensive drop, temperature, humidity, and other testing. This lightweight but strong nature came in handy several times while working outside to keep in touch on emails. However, back at home on the couch, it was even more convenient since frankly there were more places that I could lightly put it down for a moment without worrying about what I could set it on for a moment or two.
Compared to my MUCH HEAVIER laptop that I mistakenly bought with a 17" screen instead of a 14", this Portege adds flexibility and freedom back into mobile computing, even though I'm not traveling currently.
Battery life is rated up to 14.5 hours on a single charge which, while I didn't do any sort of formal tests meant that I never had to worry about finding a power outlet to charge during our day trips. There was plenty of power left so I could plug it in again when I got home without it shutting down.
I don't like to get stuck on brand names but one thing that is challenging right now is that many of the brands that I used to know simply don't exist anymore. For instance, back in the corporate world, I used to love my IBM Thinkbooks which are now Lenovo. Others have simply gone out of business to be replaced by Chinese no-name brands that frankly are hard to trust when buying a product so essential and intimate as a laptop. One of these brands that I used to trust was Toshiba. I had several Toshiba laptops over the years and generally had no complaints. Then in the past few years, the Toshiba name disappeared from the segment.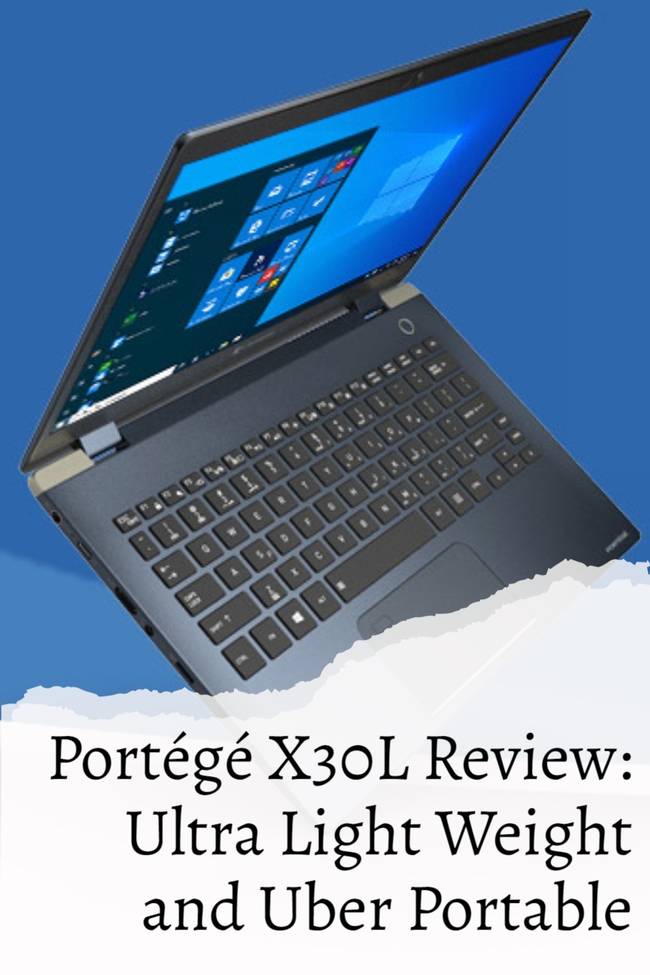 When I discovered that Dynabook is actually Toshiba I became excited. I'm not sure why they threw away the brand equity from the name but perhaps old guys like me were the only folks that cared. However, for those that are super geeky, "DynaBook" was actually one of the brand names that Toshiba used for their laptops and in 2019 it simply became the name of the company itself.
That piece of trivia might not be important for many people who simply look for cost and features. However, when making a technology investment worth thousands of dollars that I will be using hopefully for more than 5 years, I like the comfort of knowing that the company will still be around if I need help in the future.
With that in mind, there are a lot of options out there in the lightweight laptop space. If weight is a prime concern because you plan to be ultra-mobile then this Dynabook Portege X30L is a great option.