We don't endorse drinking and skiing any more than we would drinking and driving. However, sometimes a run is so great, the powder is so amazing, or the view is so incredible that it deserves to be toasted. Unfortunately though, as anyone who skis knows, alcohol prices are ridiculous at ski resorts and even then, you might not have a vendor at the summit. Since a traditional flask is bulky and glass breaks ... what's a guy to do? That's where WhiSki Poles comes in and it can hold up to 8 oz of liquid inside an otherwise standard aircraft grade aluminum ski pole!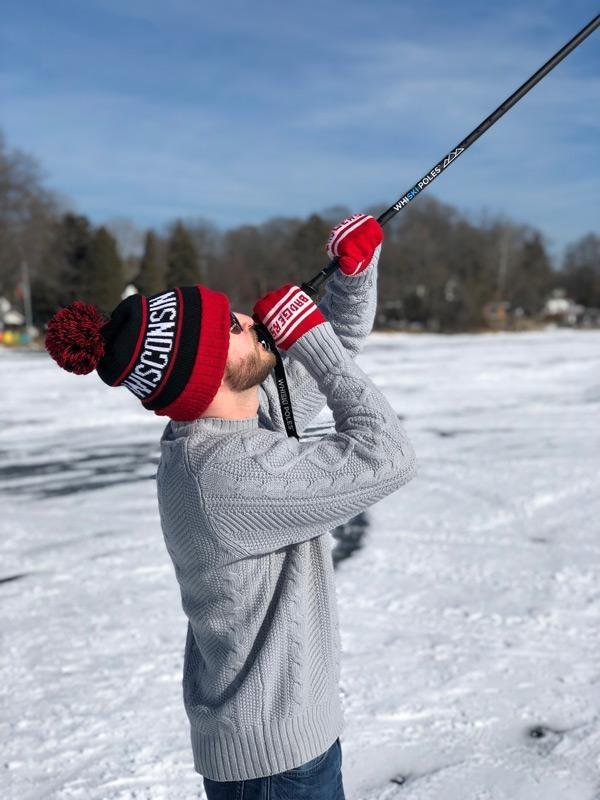 While this is clearly a novelty product that would make a great gift for guys on your list, the reality is this is actually a pretty cool idea. Not just for skiing, but when I used to ski, my poles doubled as a hiking stick in the off season and a well, poking stick in the summer out on the lake etc.
WhiSki Poles are made from aircraft grade aluminum shafts with Nylon wrist strap and stainless steel tip. Don't worry though, the handle is made from polypropylene and a twist-off plastic cap, so your lips won't get stuck when it's cold out either.
Multiple sizes of WhiSki Poles are available and they confirm to international ski pole standard: ISO 7331, NSF and FDA standards too.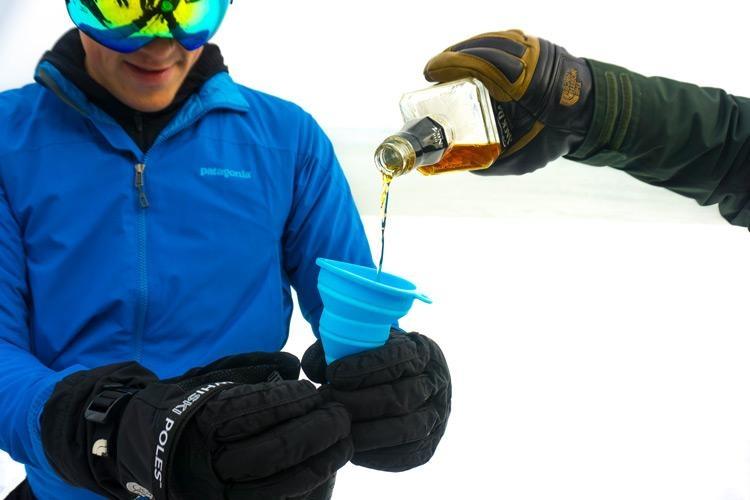 To fill it up, just take a funnel (included) and pour 8 oz of your favorite beverage in the top.
That is ultimately a lot of booze since you'll have two poles each, for a total of 16 oz per person.
Even if you aren't actually going to ski with these, WhiSki Poles is a super cool apres ski product just to get a laugh and share with friends.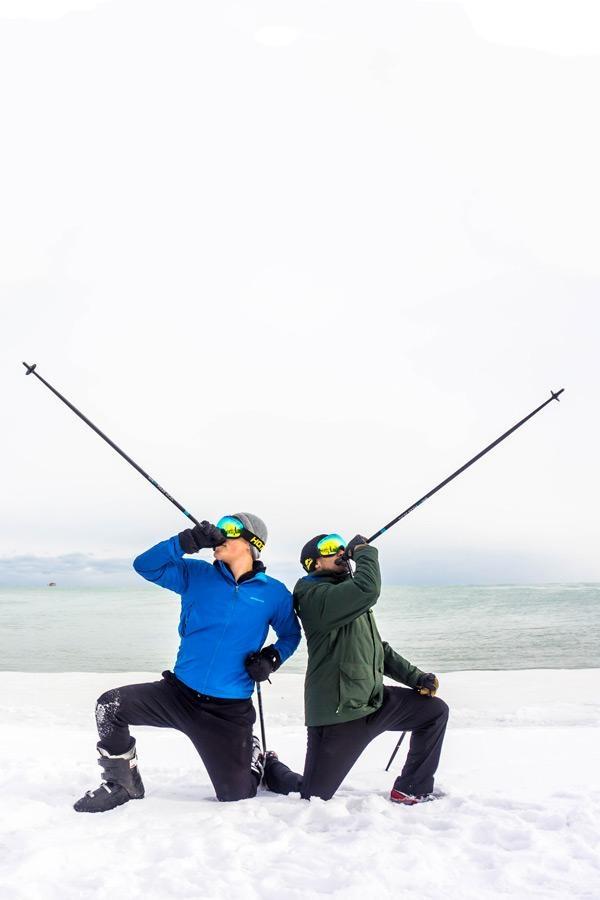 WhiSki Poles are available online on Amazon from $79-$189 (depending on size) for a pair and come in Matte Black or Neon Green with sizes ranging from 110 cm to 130 cm.