Dad deserves something custom that you made just for him this year. It's sort of like how you used to make that macaroni artwork in school, except now this is something that he will REALLY want to keep forever. OK, I kid - but serious, gifts that you make special for someone are always the best and now you can create a custom Wilson football for your dad or really any other person in your life. We recently got a chance to check it out and I personally love it!
This isn't just any football either - Wilson Sporting Goods is the "Official Game Ball" of the NFL since 1941 - that alone would be a great gift for any fan. Now, let's take things a bit farther and you can customize the ball a little bit like I did - favorite team + name, or you can take it further. For instance, you can even have it feature a favorite photo of you and the most important man in your life!
Just like every other ball, this one too is hand made right here in the United States by the craftsmen and women at their Football Factory in Ada, OH. In fact, it comes off the same line as all of the other Wilson gameballs that they make for the NFL, CFP, NCAA, and virtually all of the high school and youth football leagues across the country as well.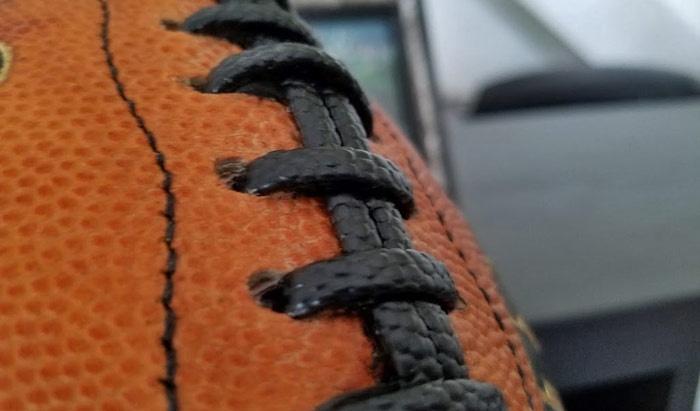 That includes handstamped premium American leather that is hand sewn by the same hands that made the ball that your favorite quarterback is going to be tossing to victory this year.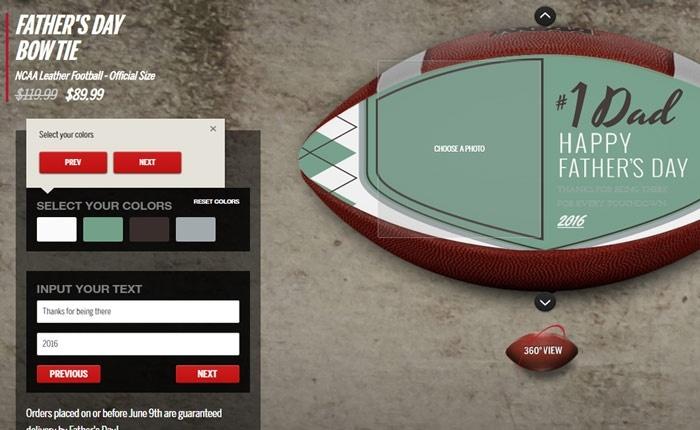 There are a ton of different templates available ranging from NFL to NCAA teams and you can even create your very own featuring a photo and personalized text. The process is really easy to do and honestly the hardest part is picking which template you want to use and deciding on your favorite picture to use.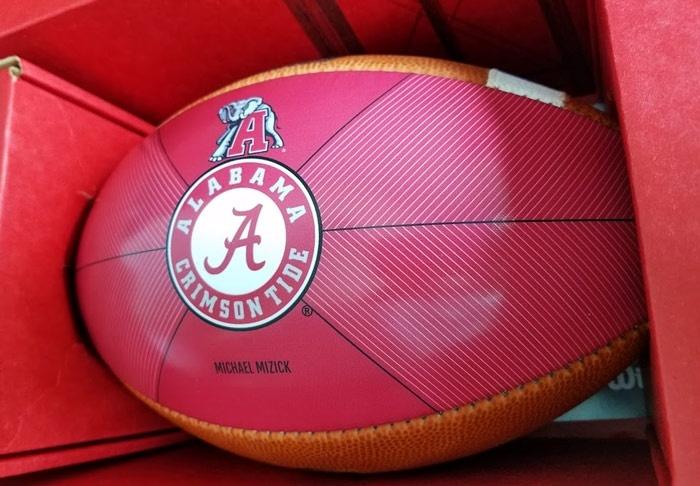 With as much custom craftsmanship as they put into each ball, I shouldn't have been surprised that the ball arrives "ready to gift". When you open the box, the ball is sitting there inside just waiting to be picked up and put on the shelf.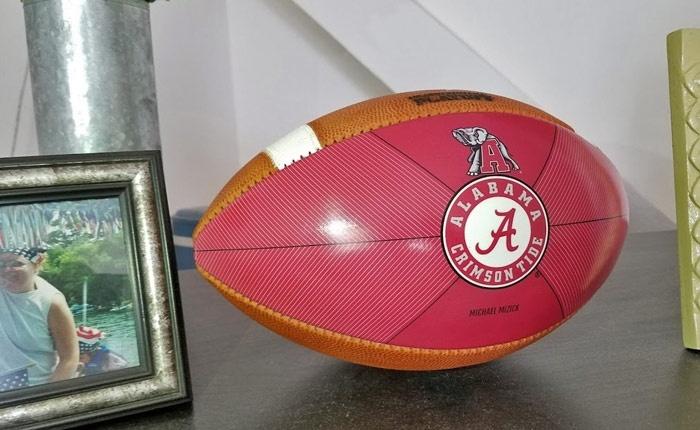 Father's Day is coming up quick, but don't worry - every game ball that is ordered on or before June 9th is guaranteed to arrive by Father's Day on June 19!