Each time I go out, it's time to make decisions - do I just go with only my phone? Or, should I take my laptop and tablet too? I've tested a lot of keyboards for iPad and honestly most of them fall short, so I was really impressed with Brydge since it looks great, is well manufactured, and when connected, it feels sturdy - almost like it was a first party add on rather than a manufacturer other than Apple itself. Because of this, for many trips - and especially quick business meetings and offsite brainstorming sessions - this keyboard makes it possible to leave the laptop at home.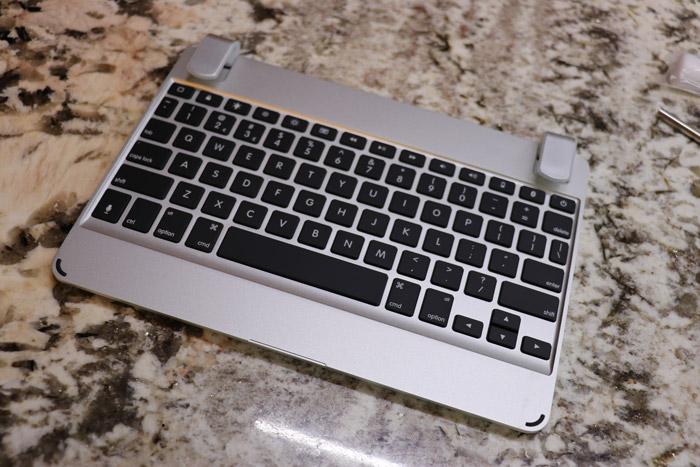 The first thing that you will notice is that the Brydge keyboard is absolutely beautiful and crafting is top notch. This is in part because Brydge makes each ipad keyboard from a single piece of aluminum and they keyboard features backlit keys that together give the feeling of it being something truly intended to be together with your iPad - and not just a cheap addon.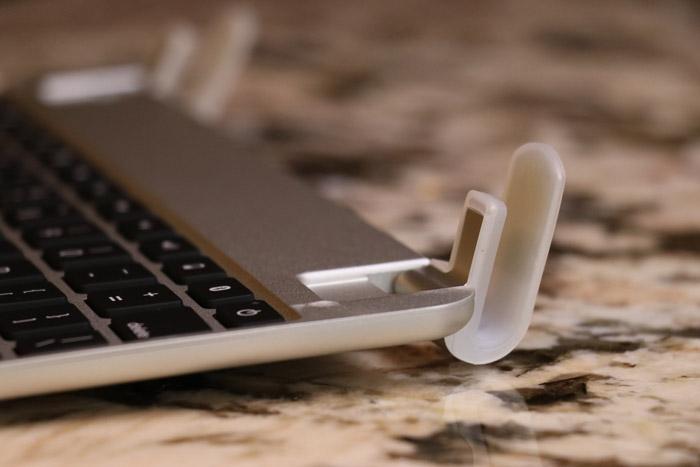 To connect your iPad, simply place it in the grip hinges and adjust it for the optimal viewing angle. Again, the quality is very evident here as the hinges fit the tablet perfectly and hold it firm - but not too tightly.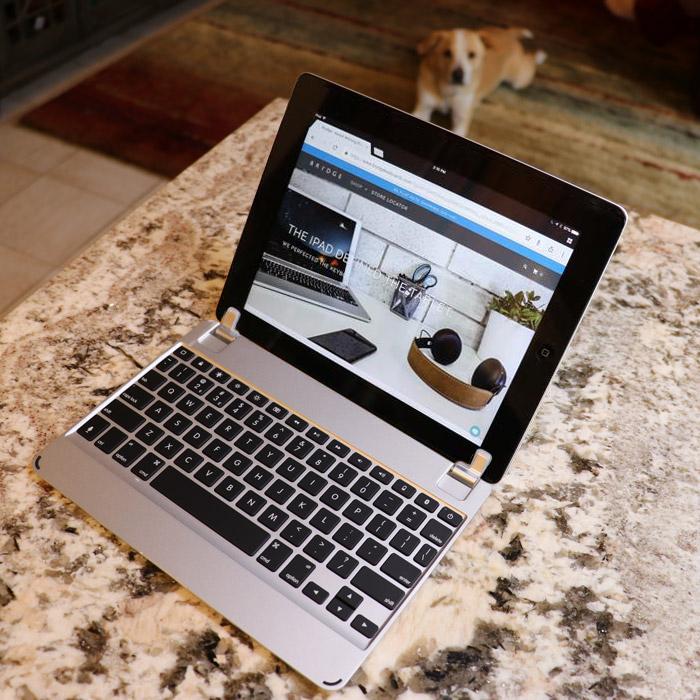 Once everything is all connected, simply fire up your tablet and connect the keyboard via Bluetooth. In my short time playing with Brydge, I found another thing that I really liked about it ...
It's also a stand!
Even if you don't care about the keyboard features, it's quickly obvious that you can use Brydge as a stand so you can watch streaming videos or even simply have what music tracks are playing be more visible than if it was flat on the table. While that by itself might not be the reason to buy a high-end iPad keyboard like this, I find it a great asset for use on an airplane or even on your desk so you can watch videos while you work.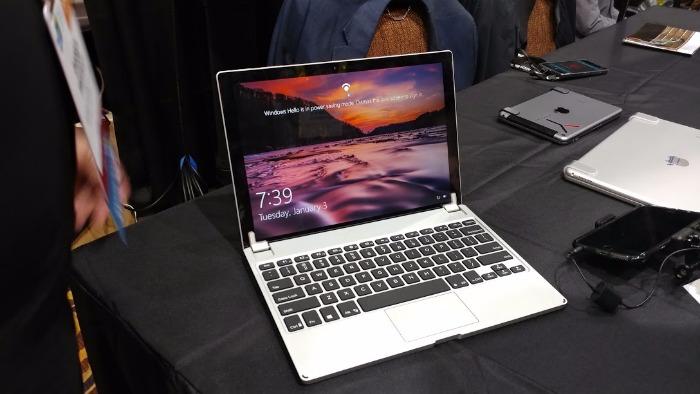 At CES last week, I had a chance to meet with the folks at Brydge. They gave me a sneak peak at their newest product - a keyboard for Microsoft's Surface tablets, which will be available in "Spring 2017". There's lots of cool innovative ideas bouncing around with this team, so I can hardly wait to see what they come up with after this.
Brydge keyboards can be purchased online for between $99.99 and $149.99 depending on the model you prefer.