Back in March I was visiting the General George Patton Museum and was able to see some incredible tanks up close. It was really exciting to think of being able to drive a tank, feel the power of controlling one. I will probably never get to do that in real life but I could control many tanks in the video game World of Tanks. World of Tanks is an online free to play game where you pilot a tank along with a team in simulated warfare. The game was over 300 armored vehicles from many countries including the USA, Germany, France, the UK, Japan, China and the Soviet Union.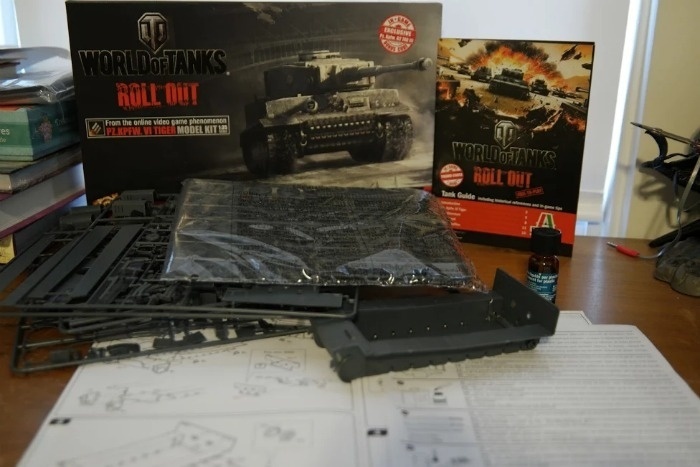 I have not played the game, but I've heard great things about it. The question I had going into this is was, is this a product just for fans of the game, or would it be cool for anyone that might simply love military history and models? As many of you know, I normally write on my site www.benspark.com where we cover entertainment and pop culture, but knowing my love for models and trying new things, James asked if I would like to review a World of Tanks model from Hobbico for this site. In my mind I honestly thought that this would be a snap together project but it was not. This is an honest to goodness model that you assemble using glue.
I was in for an interesting few weeks. I could not assemble this model all at once because I did not have the time and you can't rush a model. Assembly takes patience and time. Something that I had in short supply lately. However, building my tank did let me slow down a bit and take my time. I worked on the tank a couple of hours each morning before I started the day. If I was to assemble another model anytime soon I would make sure that I had all the proper materials. I'd make sure to have a razor blade and emery paper to help remove some of the delicate pieces from the sprues, I'd also get some paint and paint those pieces that would be difficult to get to once the model was fully assembled.
The trickiest part of the assembly was the treads. Luckily, the instructions had a link to a video that shows you step by step how to assemble the treads. While that was a challenge, I think it was my most fun part of the build. Although I did screw up in a few places. I glued something on backwards and didn't realize it until it was too late. I broke a few things because I wasn't careful enough with the delicate pieces and didn't bring the right tools for the job. It was a learning experience for me but a fun one.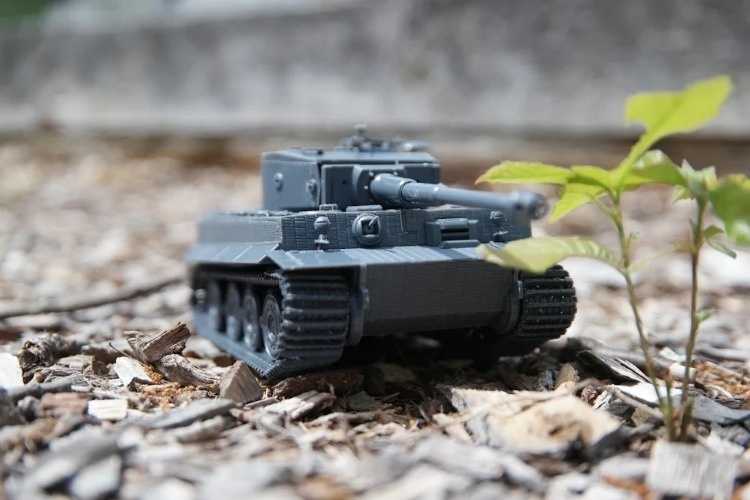 The model that I had was the German PZ.KPFW.VI Tiger. It retails for $31.99 and is a 1:35 scale model. The package came with some codes for in-game goods including a Pz.Kpfw.B2 740 (f) - German, Tier IW, Premium heavy Tank and a Garage Slot. There were also codes that I could share with friends who would be new players and those codes would give those players a T2 Light - American, Tier II, Premium Light Tank, A Garage slot, 7 Days of a Premium Account and 1000 gold.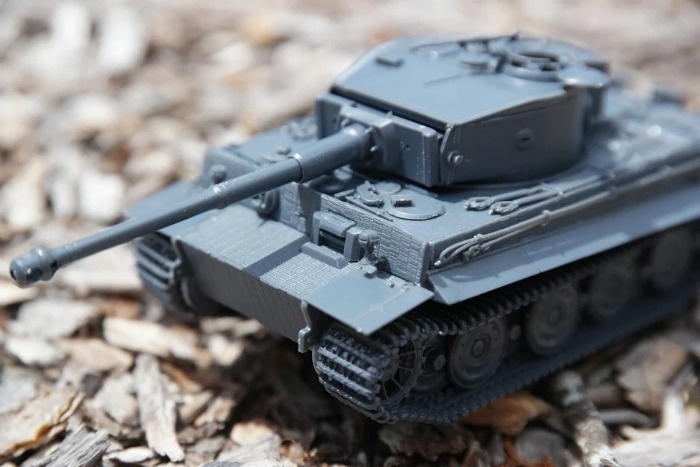 The model also came with a book that detailed many of the tanks from history and those in the game. There was an overview of the history and use of each tank as well as special features, strategy to fight them and how the tank is featured in the game, World of Tanks. This set and the others like it including the Ferdinand, M4 Sherman, M24 Chaffee and more are available for purchase and each comes with their own unique downloadable items for World of Tanks. There are even special acrylic paints and dioramas that you can purchase to create a physical World of Tanks in your own home.
These World of Tanks models are a great gift for any guy, but it's even better if they are already a fan of the game and can use the included bonus features. You can purchase them online or at your local Hobby Lobby.