Xiaomi is one of the most exciting Chinese electronics manufacturing companies that most Americans have never heard of. In Asia they have built a massive customer base because of their attention to detail, innovative designs, and by listening to their customer feedback so that "customers" are more than just purchasers. Instead, in many cases the customer feedback actually helps direct product development and what features to include in future products. Now, with the introduction next month of the Roidmi Eve Plus, we're excited to see what they have in store for us.
The Roidmi Eve Plus which will be sweeping into US stores towards the end of September with a host of new features that make housekeeping easier and more efficient. While we are particularly passionate about household gadgets, having a robot do the work for you is particularly exciting.
This powerful vacuum that we are looking forward to bring you to increase confidence while you're away and enlighten you to the possibilities. The Roidmi Eve Plus is efficient in sterilizing and emptying itself and functions as both a vacuum and a mop! If you're tired of taking the garbage out then this is definitely the model to look forward to soon!
Lower Noise, Higher Efficiency
The Roidmi Eve Plus traverses your home like a mouse trying not to get caught and operates with supreme efficiency for the long term. It helps to reduce the presence of toxic chemicals like ammonia and formaldehyde that could be lingering around the home. You will be able to stay informed with the progress tracker on the front LED regarding completion time.
This model has unparalleled capacity at 3 Liters which is the equivalent of 30 dust bins. It has powerful 23,000pa suction powered by a 900W motor. Also, If you have uneven flooring then this model can adapt to the situation with ease.
The Roidmi Eve Plus also features a deodorizing particle eliminator that gets rid of all dust, allergens, and common household parasites that can pose a serious risk to your health. This includes the ability to sterilize common household parasites, including dust mites and microbes (such as Escherichia coli, Candida albicans, and Staphylococcus aureus), toxic chemicals (such as ammonia, formaldehyde, benzene, and TVOC) and even the ability to remove smells such as cigarette smoke and perfume.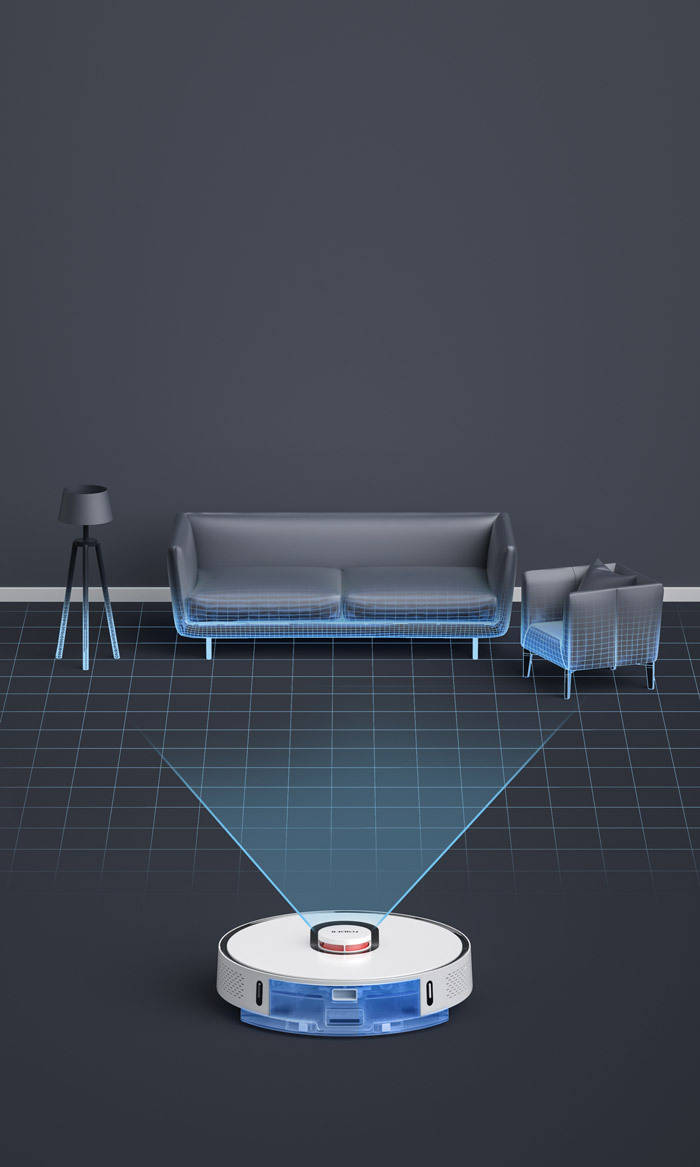 Smart Navigation System For Impeccable Results
It has taken a while for technology to reach this level, and you will be reassured that this one won't have a hard time navigating around your house. This is because of the cutting edge LDS 4.0 navigation system can sense the entire environment and clean according to your exact needs. The brushes adapt in speed and the unit gives precise positioning and actually devises a plan of action.
The Roidmi Eve Plus is like having a maid at your disposal to continually ensure that the floor in your home is looking pristine. It can sense when there are obstacles in the way and make constant adjustments so you don't have to worry about toppling over or losing functionality at any point. The battery lasts for an impressive amount of time (max run time of 250 min) and recharging is also made easy!
Scanning And Accurate Mapping Of Any Home
Here you have a super sensing laser radar that scans your particular home environment and effectively makes a plan of action. The information stored is kept in the database while it makes a thorough pass of every room to collect dust and debris. You can set the cleaning order of rooms depending on your preference. We know that you need a model you can trust, and the Roidmi Eve Plus takes a personalized approach to any given home.
If there are certain locations you don't want it to traverse then this can be adjusted and programmed. If the unit starts to get low on energy then no worries because it will naturally return to the starting position to charge and then resume operation shortly afterward. Therefore, it can run 24/7 without you even being there!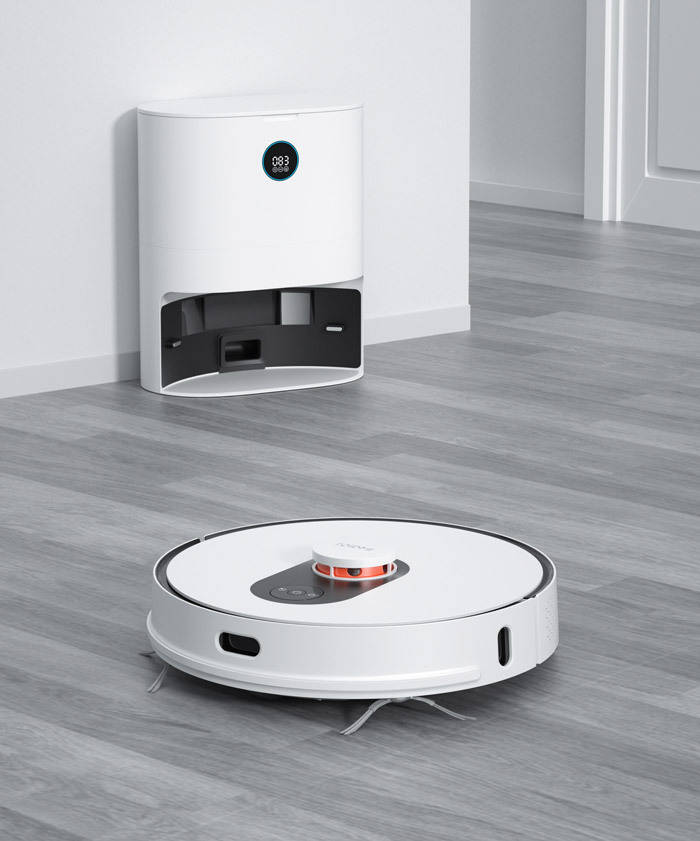 Smart Ai Cleaning Plans
With AI technology, we have enhanced the Roidmi Eve Plus beyond recognition so that it can adapt to any type of building. It's not limited to just homes as it can be used on different floors of apartments or corporate offices.
Developing a custom cleaning plan is quick and simple. This model is highly intuitive and will follow your exact instructions after being programmed. Instead of just letting it roam free, you can initiate a plan of action like a cleaning general. Your soldier will start marching into the dust battle immediately and will fight to keep your space safe and more livable. We have installed the best comprehensive path planning technology so you can restrict certain zones if needed.
The AI technology implemented here is what Xiaomi hopes will truly set the Roidmi Eve Plus apart.
Large Water Tank, Dust Capacity, And Battery
This unit is highly capable of accomplishing long periods of cleaning without stopping due to the higher capacity water tank and dust bin. This means that it can work for you around the clock without constantly needed to change. In fact, it changes itself when things get full which is actually very rare.
The water tank also features smart technology and is electronically controlled for a 2 in 1 experience. There is a micro-control chip placed in the tank for increased precision and continuity of water dispersal along with optimal moisture levels. Being able to switch between mopping and vacuuming is incredibly beneficial and this model does it seamlessly.
The battery is 5200mAh and can accomplish cleaning 250m2 in one round. It also has a battery management system for increased efficiency in energy output so it can clean more and charge less!
Roidmi Eve Plus Pricing And Availability
Xioami will introduce the Roidmi Eve Plus in September for $452.