For the ultimate NASCAR fan, there's no bigger achievement than actually owning a car driven my your favorite driver. Short of buying an actual team, this is probably the closest you will ever come to living out those Days of Glory dreams. For most people though, this is simply a fantasy but it's actually surprisingly easy to achieve and a lot less expensive than you might think.
Understand The Risks Of Owning a Race Car
Racing is a dangerous activity and accidents bound to happen if you race using your new NASCAR. As a result, you should ensure to ride carefully once you get your hands on the NASCAR. This is not like the Mustang, Camaro, or Charger that might be sitting in your garage right now and it was first and foremost designed for racing on a track. As a result, even those former NASCAR cars that you can buy online that are converted to be street legal will not perform the same on a normal road. This includes basic handling, the sensitivity of the brakes, even noise dampening that seems standard on factory vehicles is not a consideration on these former NASCAR vehicles.
According to car accident attorney Gary Bell based in Denver Colorado, remaining alert on the roads will ensure that road users are safe especially during rush hour. Therefore, handle the vehicle responsively, you don't want to be playing games in a race car turned sports car.

Where to Search For NASCAR Cars to Buy
There are few different sites that you should check if you are looking to buy an authentic NASCAR race car, replica, or pace car. The first stop is ebay.com where you'll find a constantly changing collection of race cars including NASCAR cars available for bidding. You'll also find a wealth of parts here such as shells, tires, engines, and other equipment used in actual races if your budget doesn't allow you to go the whole way and buy an actual car. Your next stop is one of the specialty dealers such as Race-Cars.com, or Cars-Online.com where they list available cars across the country. Surprisingly, many cars can be purchased for as low as $30,000! However, as with any used car sales situation, make sure to examine the merchandise carefully and have an objective in mind. For instance, are you looking for a show piece to have on display in your garage - or are you actually looking to take it to fan meetups and race days. The answer to that question will dictate the equipment that you will want to purchase.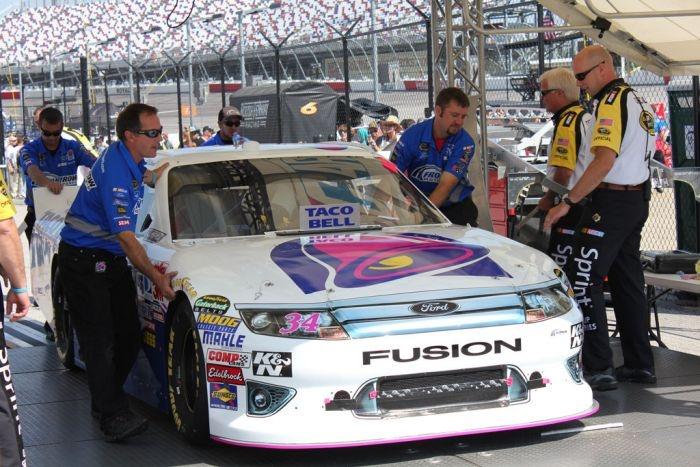 How To Keep Your New Car In Top Shape
Of course, buying your NASCAR race car is just the beginning. While a climate controlled garage is clearly the best option and certainly most appropriate for the more expensive vehicles you might purchase, that's not always possible. So make sure to get a good car cover - you can even get NASCAR car covers to complete the experience. You will also want to make sure and wash the car correctly to make sure to keep the paint intact. Unlike most classic cars though, Chrome isn't really the issue here but paint and any key "racing stripes" need to be preserved so pay attention and treat your baby right!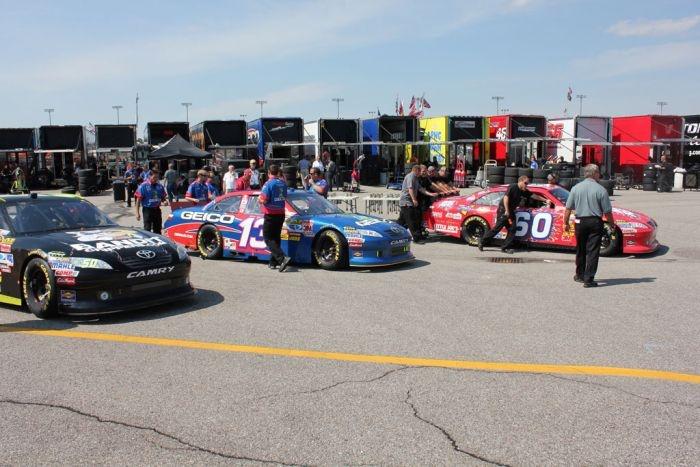 Make Sure to License and Insure Your Newly Purchased NASCAR Properly
Each municipality is going to have it's own laws and regulations on how to license and insure the new NASCAR that you just purchased. The process will vary greatly depending on if you are planning to drive it on the street, race course only, or keep it just as a display that will be transported by hauler. If you plan to race, you should also plan to get a racing license which you can get from an organization like the Sports Car Club of America.
Just make sure to have fun and understand that the car you have just purchased is part of racing history. Every classic race car has it's own stories, so make sure to learn your new car's tales so you can share them with other enthusiasts!