Baseball is back next week! As opening day games commence across the country that means that millions of you will be wearing your favorite team hats and then going out afterwards to celebrate. While baseball caps are great for the game, the challenge most of us face is that it tends to compress your hair and it's pretty obvious that you just took your cap off before going out to the bars. Don't worry though, with the help of Old Spice's new Swagger Gel, we've got you covered!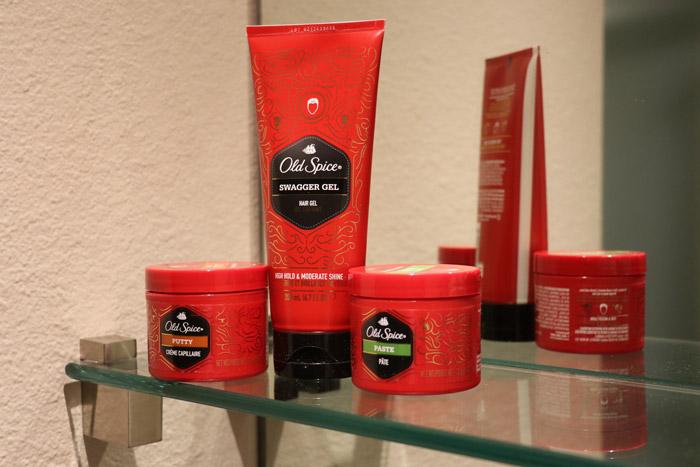 I've been a fan of Old Spice for nearly as long as I can recall. Even though they've changed a lot over the past several decades it is still one of my favorite brands. Actually even more so now that there are a variety of products and scents. That of course goes for their deodorant products (currently wearing Desperado!) but also for their hair care products as well, including their new Swagger Gel as well as Putty, Paste and Pomade. They also have shampoos and conditioners now as well. All with classy masculine scents without being overpowering or smelling like a frat house. To the uninitiated, this is a seemingly bewildering number of products that do the same thing - holds your hair so that it keeps the shape you want it to. However, each product has it's own place in your collection, so let's learn the difference!
Old Spice Paste - This provides a medium hold with a textured finish to give your hair a natural looking casual look.
Old Spice Pomade - Prior to trying Swagger Gel, this was my go-to hair product since it produces a moderate hold with a matte finish that is easy to rework. It also travels very well since it comes in a compact container.
Old Spice Putty - For guys looking for a high hold and matte finish look, this is a great product. It's fantastic if your seats are way up high and it's going to be a windy game since it will hold your hair perfectly firm.
Old Spice Swagger Gel - Sometimes you need a hair product that matches your natural swagger. You want something that provides a high hold for shaping your hair into whatever style matches your personality while giving it a moderate shine. In addition to providing a high hold so your hair won't get messed up, no matter how many times you jump up to catch that fly ball or cheer for a home run. Swagger Gel is also very easy to re-style by throwing a few drops of water on it so you can reshape it. This is particularly important if you are planning to go from the game out to the bars and celebrate your team's win!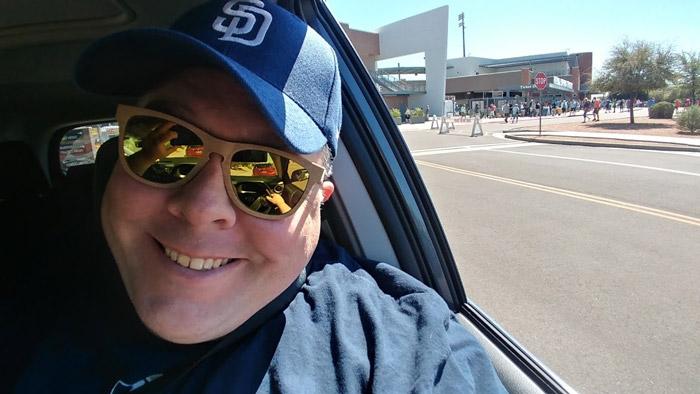 How to Combat "Hat Hair"
Hats are a big deal today - not just at a ball game to show support for your favorite team, but really any day of the week. Unfortunately this means that you've got to deal with hat hair ... even if it's just from the fedora you wore to work this morning. The following tips were provided by Benjamin Thigpen, Celebrity Groomer.
"As a grooming expert, I'm so excited to team up with Old Spice to help introduce new Swagger Gel that's designed for guys looking for high hold and a moderate shine. Let's face it, guys want hair that looks like it's not trying too hard, and Old Spice Swagger Gel does just that! Simply rub a nickel size amount on your fingertips and work into your hair for that ultimate rockstar look."
Start with Old Spice Swagger Gel – Simply apply a small amount (no more than nickel size) to your fingertips and rub together before applying to the hat line.
Keep it Dry – Make sure your hair is completely dry and styled before wearing the hat. Otherwise, your hair will flatten and take the hat's shape when wet.
Hat Indentation Quick Fix – Use your fingertips to press and start rubbing the hat line out. Think of your fingertips as an eraser!
Water Works – In a pinch and without product? Wet your hands with water and flick excess off. Start with a small amount because you can't unwet your hair. Remember, it's just a quick touch up!
Hats Off to Hats – Many guys wear hats on a daily basis, and hats can also be cleverly used as a styling tool. They work great to bring down hair volume, or to help keep Swagger-styled hair in place from home to your destination.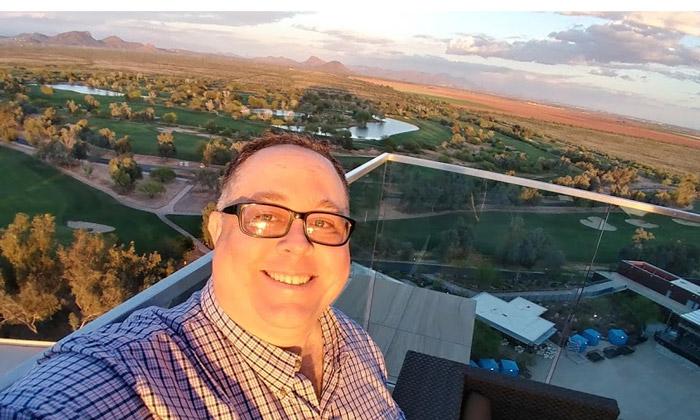 Even though for most of you, baseball doesn't start till next week but for me I've had the pleasure of trying these tips out during the World Baseball Classic and more recently during spring training in Phoenix and it works great.
While there are sports bars and casual pubs where you're OK to visit wearing your baseball cap after the game, it's nice to be able to know that your hair will still look great with just a quick touch up because you used Old Spice Swagger Gel.