California is known as the Golden State for a reason and luckily there is still gold left for lucky and hardworking prospectors to find. While the gold rush is long over, that doesn't mean you can't re-live the golden days where men were men and wealth was there under your feet just waiting to be liberated from the Earth. While there are many places made famous by gold in California, we think Tuolumne County right outside Yosemite might just be the perfect spot.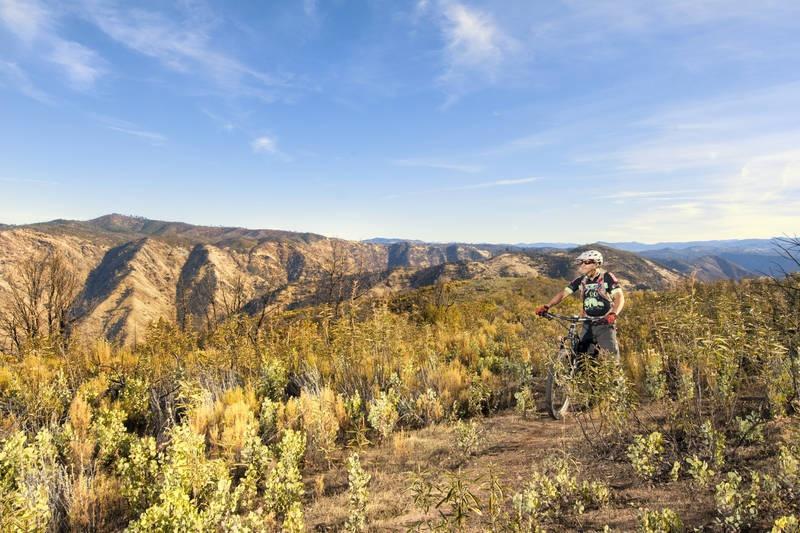 Tuolumne County is also referred to as the California Gold Country for a reason. This is where gold was first discovered in the state in 1848, kicking off the fever and mass migration of people from around the world to the state hoping to strike it rich. Today though, most of the major deposits of gold have been harvested but there are still flakes and nuggets to be found if you have the patience and luck.
However, while gold prospecting might be the main event, Tuolumne County has a lot of other great options for a golden guys weekend.
Wine Tasting
Tuolumne County is in the heart of California's Sierra Foothills region and there are plenty of wineries here to explore including: Inner Sanctum Cellars and Hurst Ranch (which has been featured in many TV and movie scenes, including Clint Eastwood's The Unforgiven).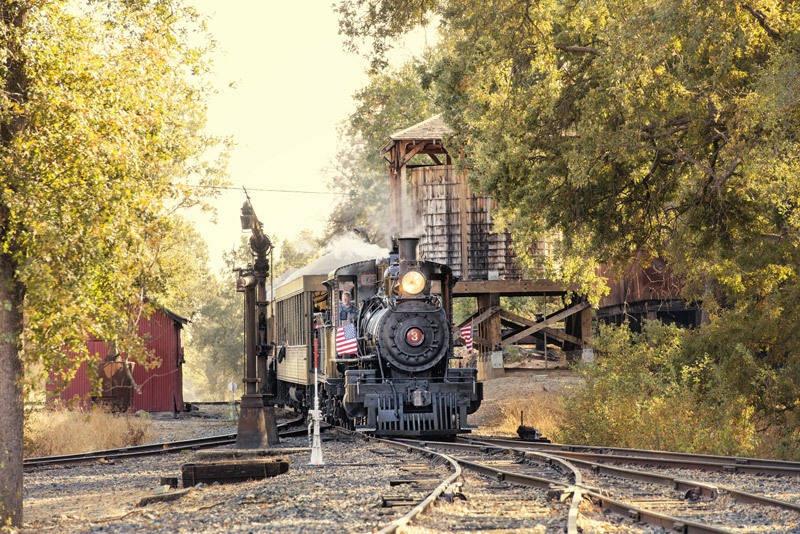 Railtown 1897
Railtown 1897 is a State Historic Park located in Jamestown, California featuring vintage steam trains, a working roundhouse, and seasonal excursion rides. This is also another great destination for guys that love westerns since the crown jewel Sierra No 3 locomotive appeared in The Virginian and other trains, tracks, and buildings were featured in movies ranging from Back to the Future Part III to Little House On The Prairie, Go West with the Marx Brothers, High Noon with Gary Cooper, and Petticoat Junction.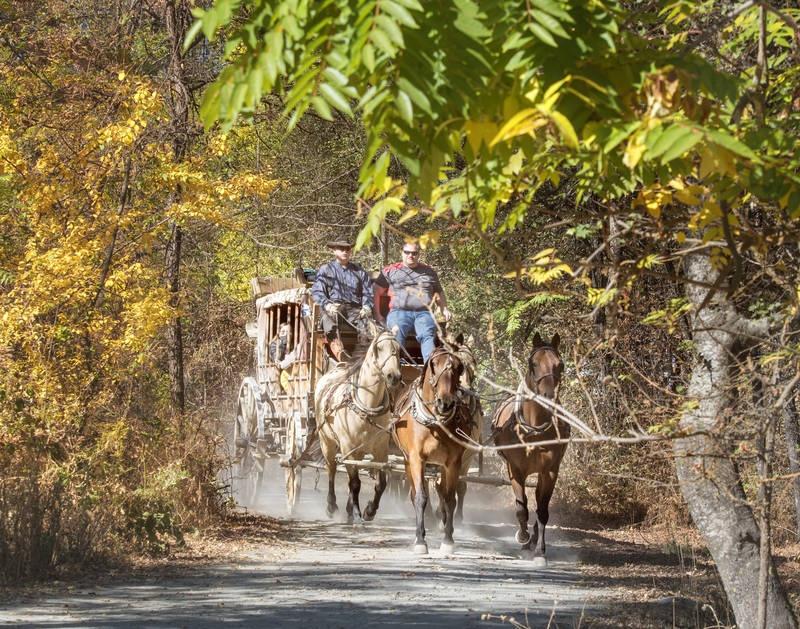 Columbia Gold Rush Town
If vintage trains weren't enough, the California Mother Lode, Columbia State Historic Park might be the perfect place to live out your wild west fantasies. This town was founded in 1850 and there are even stagecoach rides as well as gold panning, and saloons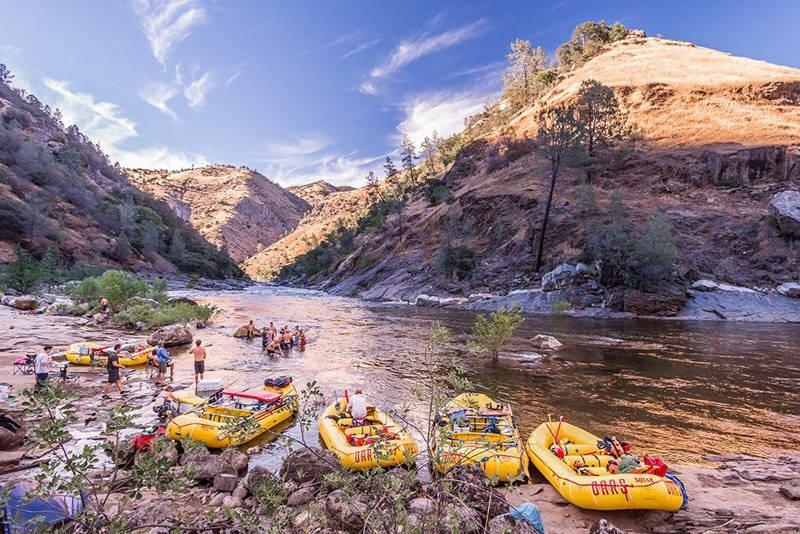 Hiking and Outdoor Adventure
While Yosemite might be the draw for many people, the area also offers other outdoor adventures too, including mountain biking in Stanislaus National Forest, white water rafting on any number of the area's rivers. For those not looking to get sweaty, Yosemite makes for a great road trip as well.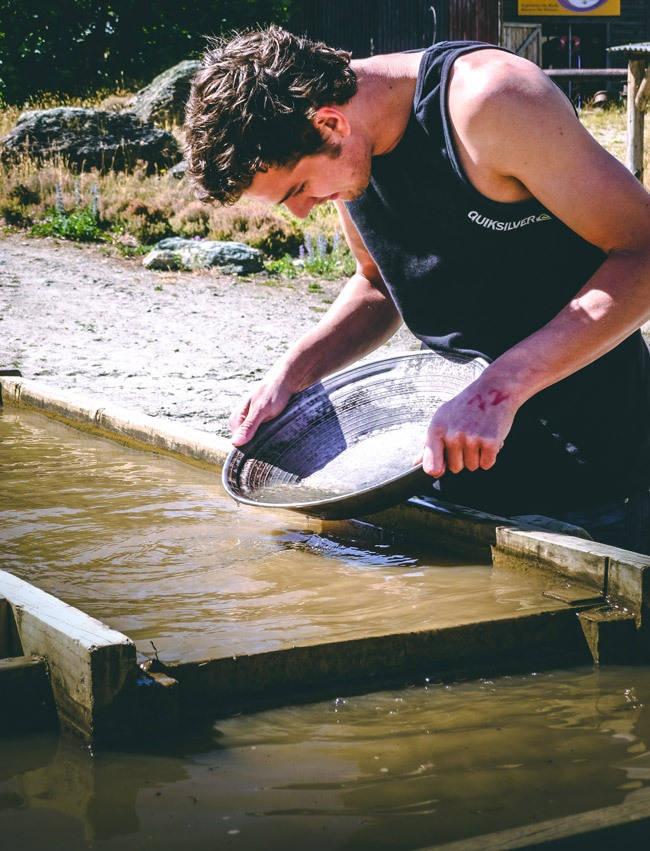 What You'll Need To Go Gold Panning
Before you set off on your gold prospecting adventure, you'll need a few essential tools to ensure that you pan for gold successfully. You can buy gold panning kits online from companies like Gold Fever Prospecting, or there are plenty of places to get the basics once you are in "Gold Country".
Gold Panning Companies:
Matelot Gulch Mining Co - Not only do they offer pan rentals and basic lessons but they also offer "Eureka Pan" options which guarantee you will find gold in your pan.
California Gold Panning - Located on Woods Creeks which was frequented by great men of history including Grizzly Adams, P.T. Barnum, and Mark Twain. Gold was found here in 1847 and they are still finding gold on their claim here.
Gold Panning On Your Own
Unless you know what you are doing, this probably isn't a great idea. While you probably won't run into trouble, be aware though that many of the best spots are already under claim. While you can go and file your own claim with the Bureau of Land Management's Mother Lode Field Office in Sacramento that's an awful lot of work for a guys weekend. However, buying your buddy a gold prospecting claim might be a super cool bachelor party idea. While you can find gold flakes and sometimes nuggets by panning in the rivers around Yosemite, prospecting within the boundaries of the park or on private land are strictly forbidden. Your best bet is to simply visit one of the gold mining companies we listed above so you can focus on the fun and adventure without any worry.
Tools You Will Need for Gold Panning
Gold Pan The most essential tool and an obvious one for gold panning, is well, a pan. While some people may think you can simply use a pie tin, you'll probably be better off investing in a pan designed specifically for use in panning for gold. Gold pans typically have ridges to trap gold dust and have the right angles to allow water and lighter materials to flow off, while keeping the precious gold at the bottom.
Sifter Another tool that will come in handy is a sifter to help you sift larger pebbles out from the material you are putting into your pan.
Suction Bottle and Vial Finally, once you have collected the gold dust and nuggets in the ridges of your pan, you'll need some way to collect the gold and keep it safe until you have time to return from your trip, or sell it off. Many prospectors are now using suction bottles that will suck the gold dust off the pan and then collect it in a bottle. For gold nuggets, it is suggested that you collect them in a glass or plastic vial to keep them safe as well as be able to display them.
Other Gold Panning Tools You will also need to bring along a couple of other tools such as a magnifying glass, tweezers, and a guidebook to help you identify what is gold and what is just a shiny worthless object in the bottom of your pan.