I'm privileged to live out west where there's tons of wide open public land, but for the rest of you guys - off road adventures are limited to private parks. For those in South West Florida, Florida Tracks and Trails is the place to go. With miles of trails ranging from compete mud holes to well packed sand, a beach area complete with tiki bar, paintball, and off road racing tracks this place pretty much has it all.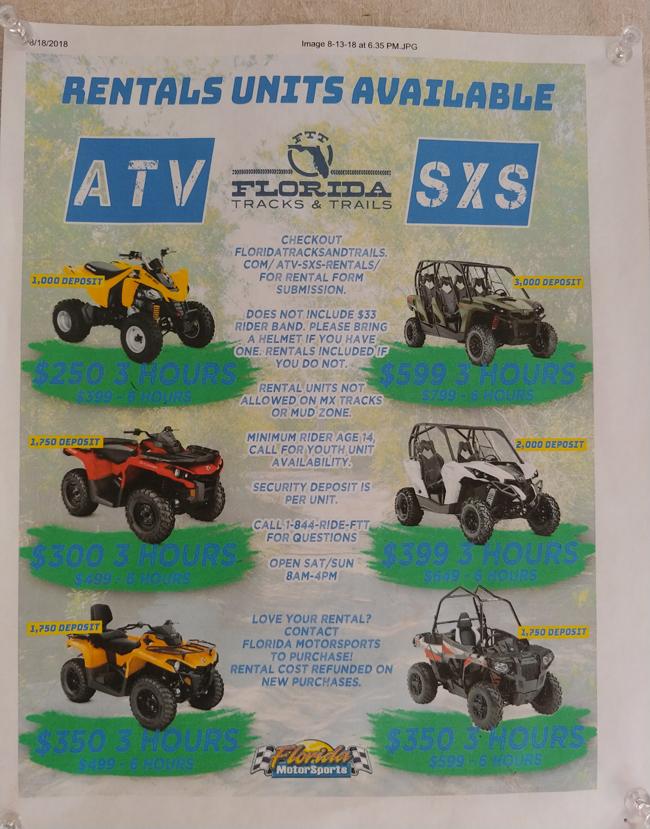 While many of the people that visit parks like Florida Tracks and Trails already own a ATV or UTV, the park has partnered with Florida MotorSports to offer rental units. When budgeting your outing though, make sure to consider not just the price of each unit but also the large deposit required. For instance - for the single seat RZR that I had, the cost was only $350 for 3 hours, but required a $1,750 deposit.
Helmet rental is included and while not strictly required for side-by-sides (it is for quads and vehicles without roll cages), it is ABSOLUTELY a good idea. Even the best riders have accidents sometimes and you want to protect your head as much as possible. Likewise, plan to bring gloves and clothing (especially shoes) that you don't mind getting soaked in mud.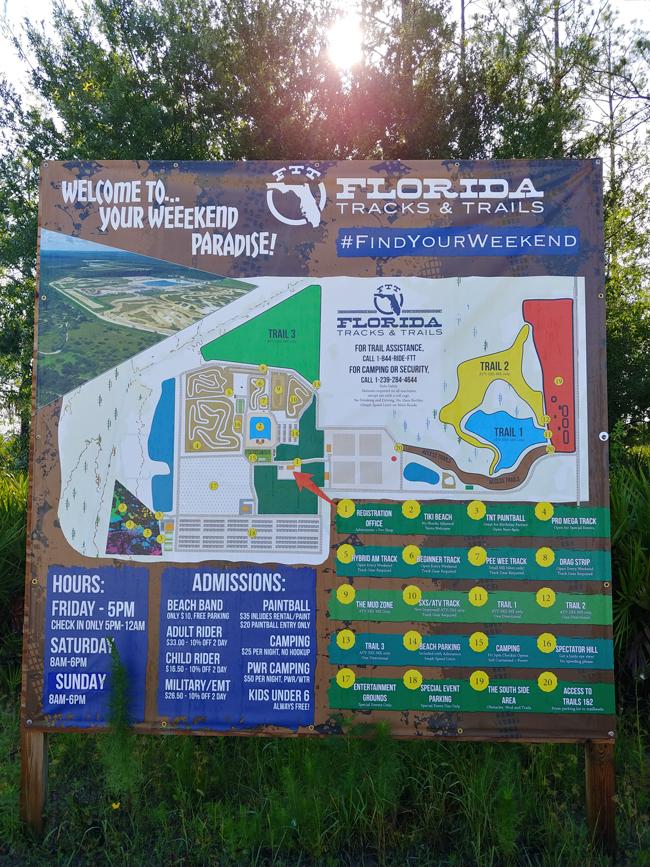 Once you are all strapped in and ready for adventure it's time to pick your trail.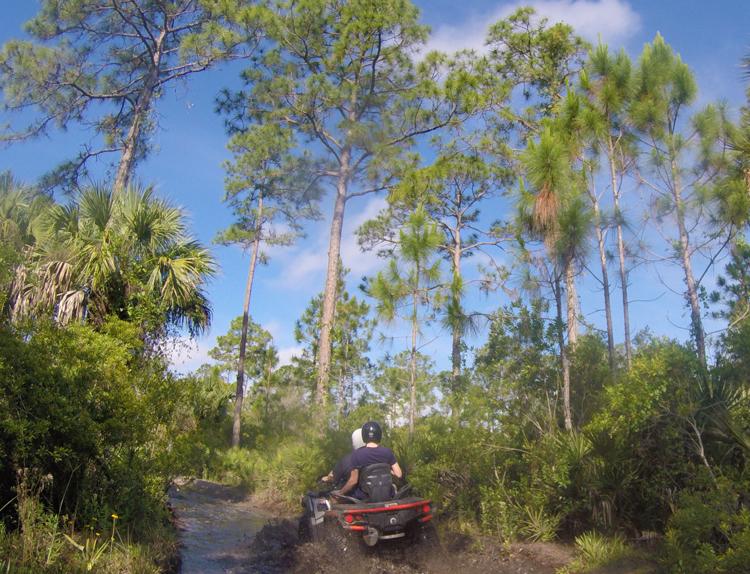 The trail we picked was a BLAST for someone like me that loves off road driving but never gets to play in mud and water. It had been raining the past few days and frankly at some points I was a bit nervous at how deep it was since I didn't know what the terrain would be like underneath.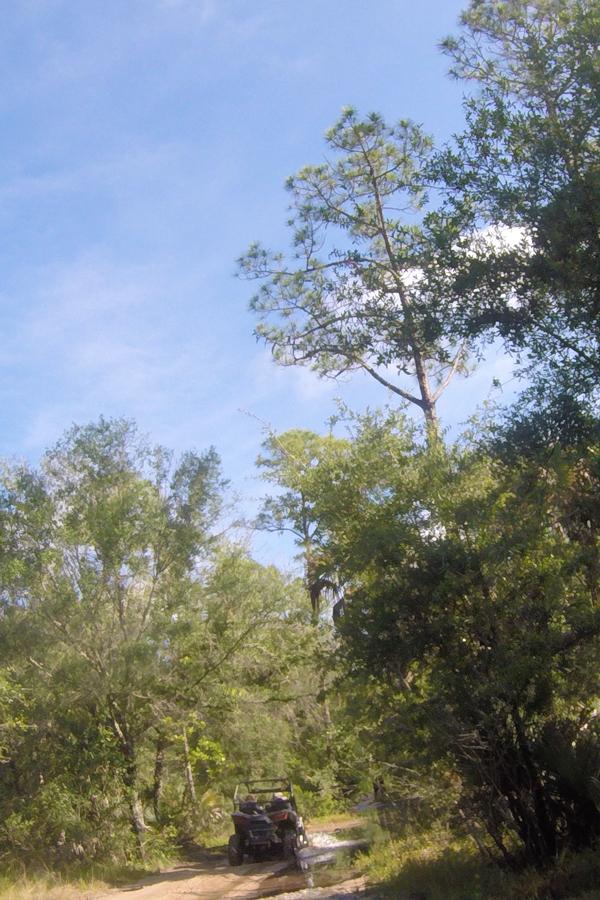 Generally this trail was very easy and great fun, even for novice riders. However, if this is your first time driving an ATV then you should practice a bit on one of the open areas. This is true even for riders who may be in a different vehicle. For instance, while I've spent many hours driving Polaris RZR Side-by-Sides the handling of the single seat unit was radically different in terms of it's stability and performance since it was both lighter and a much smaller wheel base.
As a result, you should spend time practicing on open ground before revving the throttle and throwing yourself around corners on the trail.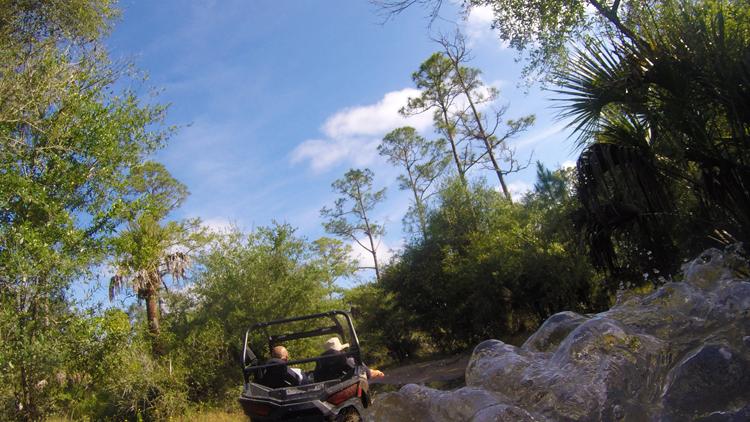 At points on the trail, bow wave water was coming over the nose of my RZR but as a credit to Polaris, it kept great traction on the ground and kept plugging away.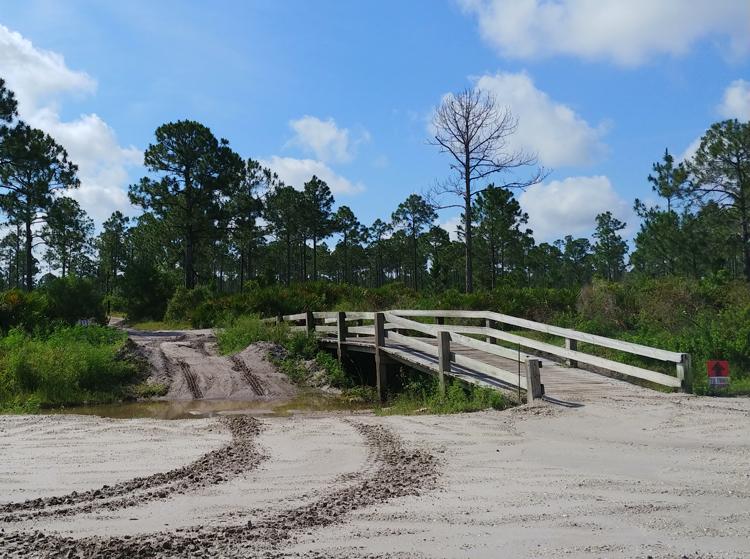 While the first trail we took was deep in the forest surrounded by vegetation and water, they also have other trails with different styles of riding.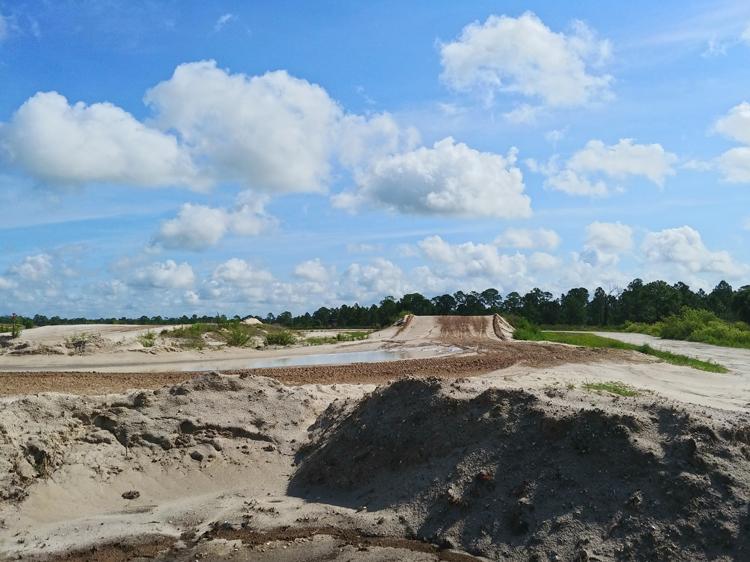 For those looking for more of a thrill they have some race tracks (I believe these are limited to those who own their own vehicles though).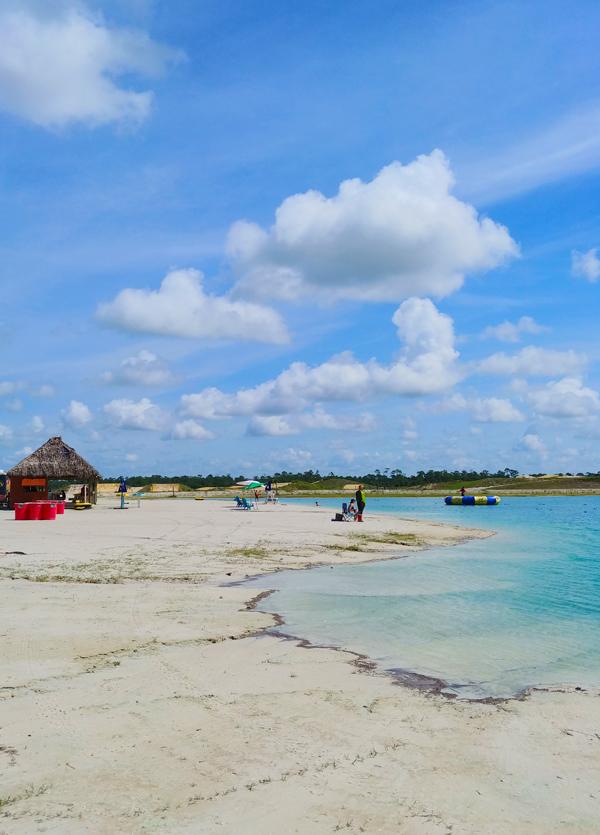 After a few hours of running through the trails, I was absolutely SOAKED and ready for a swim. This isn't the YMCA and my shower consisted of a hose behind a porta john. The water at their man-made beach though is absolutely beautiful and makes for a great spot to gather afterwards and talk about how much fun you had over an ice cold drink.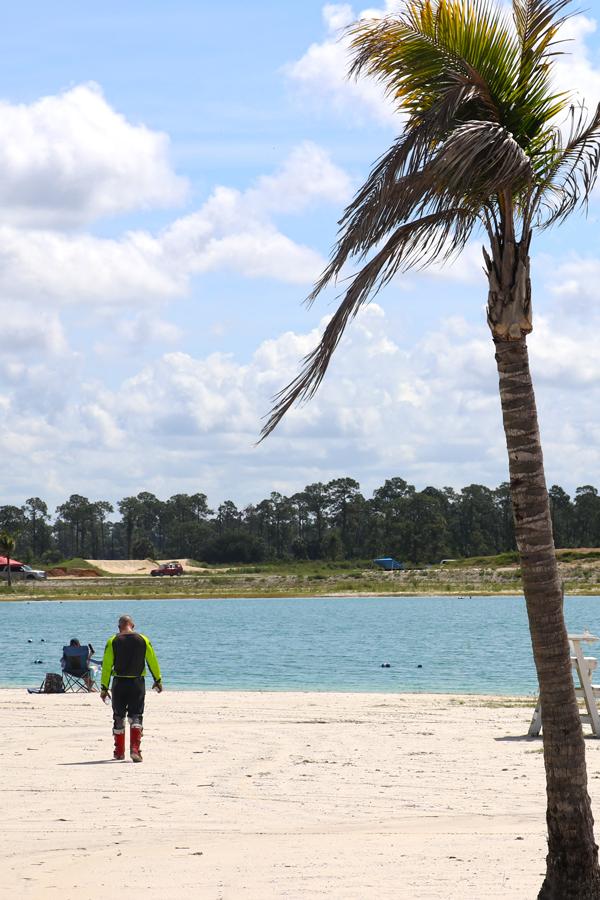 We didn't have time in our schedule to check it out, but in addition to off road tracks and trails, they also have a paintball area.
Florida Tracks and Trails requires an admission fee of $33 per rider and is located just minutes from downtown Punta Gorda, Florida.