Air travel can be stressful, even for the most experienced flyers. Unfortunately, airlines seem dedicated to creating the most convoluted systems to manage the millions of passengers that fly each year and most are left scratching their heads wondering why a few lucky ones seem to remain cool, calm, and relaxed. The following travel hacks will equip you with all the necessary information in case your flight is canceled, how you can refresh at the airport, and so much more information.
Don't assume advice you read on blogs is always accurate
There are loads of air travel hacks articles out there that promise to get you upgrades, free drinks, better seats etc. Most of them are bunk or simply outdated. There's no magic bullet today aside from cold hard cash. That doesn't mean you can't still use the tips and tricks that expert flyers like myself have learned over decades of flying.
Do not stand at the gate desk when the flight has been canceled
Do not just stand there feeling discouraged and frustrated after your flight has been canceled. The ideal way to handle such a situation is by calling the airline as you are at the ticket area. The chances are that you will get to a phone agent faster, and they will tell you exactly what's going on.
Never accept the very first voucher in case of an overbooked flight
In case the plane you plan to travel with is overbooked, then do not take the first voucher if it is handed to you. Airlines usually proliferate offers until the required number of volunteers is attained that are giving up their extra seats. In any case, the airlines pick you involuntarily then insist on being compensated in cash and not with a voucher.
Expect huge crowds during peak seasons
Massive crowds will mean chaotic drop-offs and parking situations and extended wait times at the checkpoints. Ensure you plan accordingly since most airports are expected to be crowded on Friday afternoons and Monday mornings. That is because most business travelers will be traveling at these times.
Fridays will even be busier during the summer as these are the recreational travel peaks. Of course, during the other holidays, you also expect a high number of travelers in almost all the airports.
Communicate with your airline ahead of time
Checking in with your plane in good time not only saves your time at the airport, but it also ensures you secure a better seat in a comfortable position. The best way to do this is through the use of the airline's mobile app or website but you can also call them if you have any questions. Being on time also ensures that you avoid any errors and correct any mistakes that you could have made.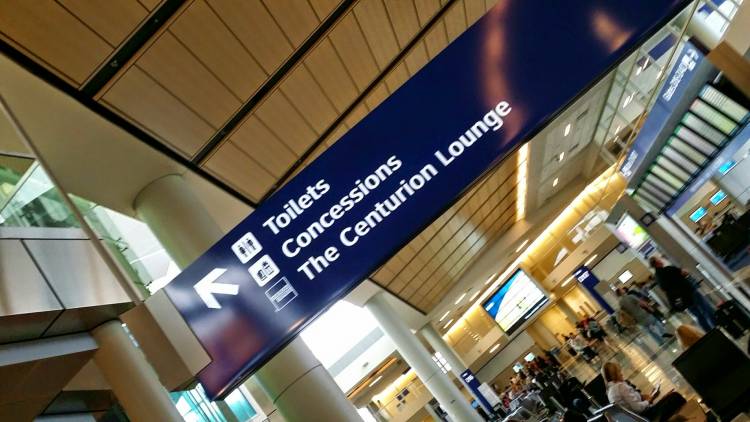 When you have a long layover, a lounge at the airport may save money
My Admirals Club membership on American Airlines costs about $600 per year and there's no way that I can ever recoup that value. However, I do like to purchase a daily pass occasionally. One-day passes can be found at Sky Club, United Club, and Admirals Club, and they are quite affordable, around $60 each. You can also get airport lounge passes through services like Lounge Pass for less money in advance of your flight. When you add up the cost of a few drinks, peace of mind afforded by not having to constantly monitor your bags, and maybe most importantly a clean bathroom ... airport lounge day passes can be a great way to save money.
To reduce motion sickness, sit in the middle of the plane
It is said that a plane resembles a seesaw. Seating at first-class or the back will mean that you will move a lot, but in the middle, the movement is minimal. First-class tickets do not guarantee a lack of movement in a plane.
Check your bag at the gate to avoid fees
Airlines thrive on charging you fees for checked bags, on most US airlines you can save money by packing a carry-on bag and then visiting the gate agent and asking if they are checking bags to save bin space. I've never had this fail, though if you have a basic economy ticket they will not allow this.
Never pack liquids deep in your bag
At the security checkpoints, you are sure to unpack such things, to make things easier to avoid packing them deep down the carry-on. The same case also applies to tablets and laptops to get through the security fast.
Keep checking airport monitors
Most travelers will even subscribe to the flight-status updates on their tablets or smartphones. However, do not just rely on them alone, make sure you check the airport monitors as they display up-to-date information in real-time.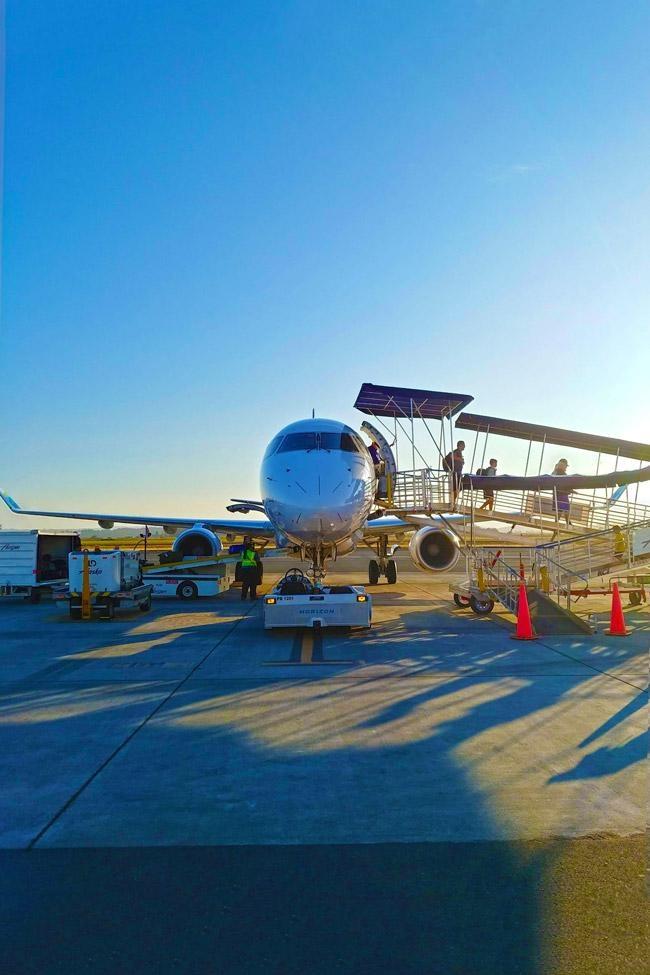 Store the crucial things in your carry-on bag
In case your checked luggage is delayed at the airport or lost, you will still have your most vital things with you. In your carry-on, you could pack your medical supplies and medications, a change of clothes, your phone charger, and the papers you need to travel. Most families will also appreciate going in their car to the airport, which is a viable option. However, many will wonder how their vehicle will be taken care of and by whom.
You do not have to worry about that, as there are airports like Ft Lauderdale, where Parkos Company provides parking facilities. At the FLL airport parking lots that they work with you are sure to find a secure parking spot at a great rate where you will leave your vehicle and still find it in good shape exactly where you left it. The parking information can be found online at their website provided in the link above. Parkos also offers parking facilities outside the airport where travelers will be transported by a complimentary shuttle to and from the airport.
Get your coffee before boarding
It is advisable to grab your water bottle, coffee, or tea at the terminal since the things and items on board could be dirty. One piece of writing had it that a study was done on some water on different flights to assess its quality. It was found that the water had lots of microscopic life that you wouldn't want finding its way to your stomach.
Avoid being a pushover in case you lose your luggage
Most airlines pay up to $3,400 for the lost luggage and their contents. To receive a payout, you ought to report the incident as soon as possible. That is because some airlines have stringent deadlines on reporting lost luggage. Ensure you report the matter before leaving the airport and provide all documentation to be refunded.