Are you planning for trout fishing and searching for the best places for it? Well, you can ask any angler about it, but we wonder whether you will get any ultimate answer or not. This is the reason we are creating an ultimate guide to tell how to mold things by own hands and how to start finding your ideal fishing spots.
Some Best Spots To Catch Trout
If you are planning a trout fishing trip, then these rivers could be some of the good options to start with. These rivers are not only known for good trout but also for producing big size fishes.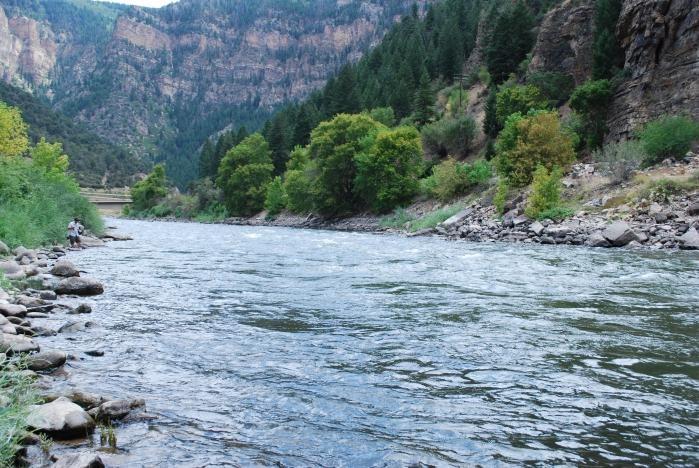 Colorado River
If you are searching for the best trout fishing spot, Colorado River in U.S could be one of the best options for it. It is famous for huge fishing of trout which continues to extend to Colorado and a beautiful tailwater beneath Glen Canyon Dam in the north of Arizona. The month of June would probably the best trout fishing time here.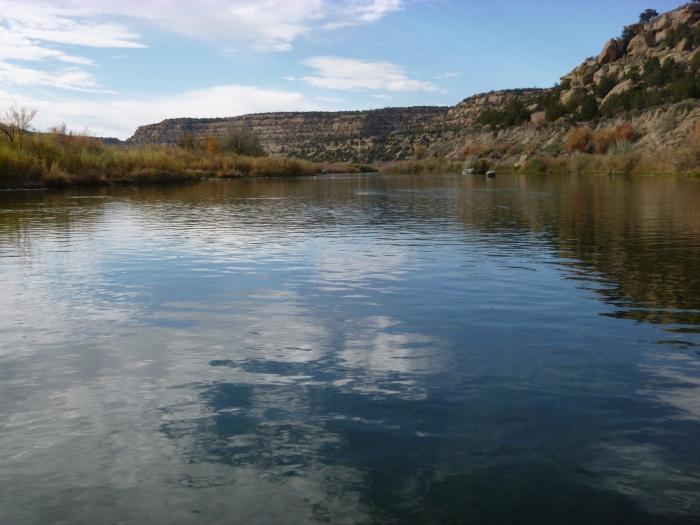 San Juan River
If you are talking about the best stream of trout in U.S, San Juan River could be named as the best option. Rainbow trout of about 16 to 18 inches are found here in abundance. There are about 15,000 fishes in each mile. If you want to make your day by catching a good amount of trout, then San Juan River could be the perfect spot to visit.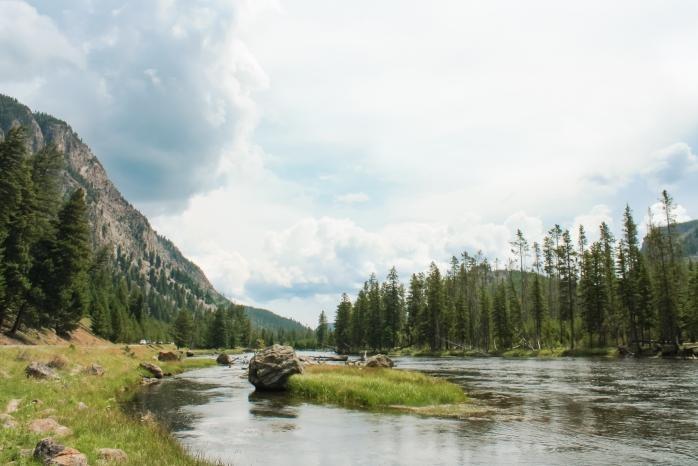 Yellowstone River
Yellowstone is the longest river in West U.S that is undammed. This stream is much famous as one of the best trout fishing spots. This mix water type river is popular for healthy amounts of cutthroat, brown and rainbow trout. Yellowstone River could be a good option if you are a fly as well as a spin angler.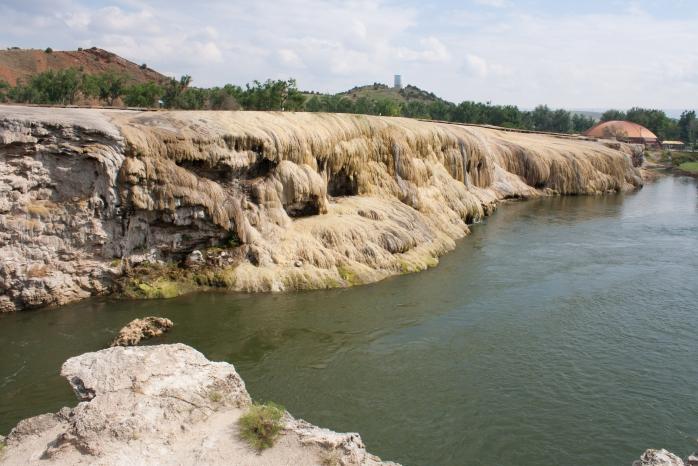 Bighorn River
The tailwater area is probably the best water in Bighorn River. The river is known for abundant hatches that make the trout to come close to the surface to feed. Bighorn River could be a good option for trout fishing if you are a fly angler. However, it is also a good spot to catch big size trout for spin fishers.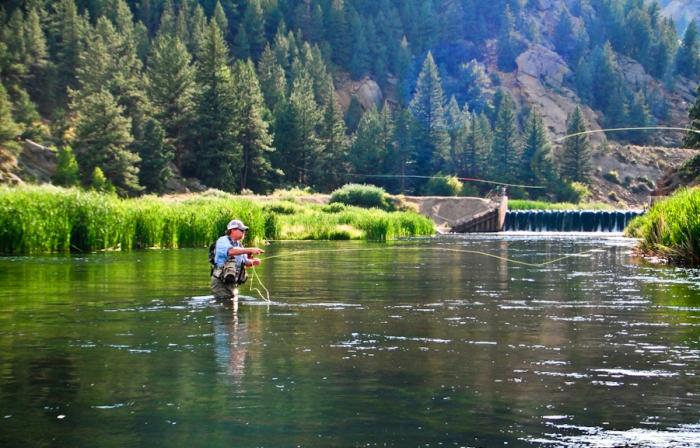 South Platte River
South Platter River could be a good option for everyone. This is because it has everything starting from big mountain fields stretching to extensive canyons which harbor big brown and rainbow trout. Good amounts of big trout are always found in Elevenmile Canyon Reservoir both spring as well as fall. Each year fishes of more than ten pounds land here.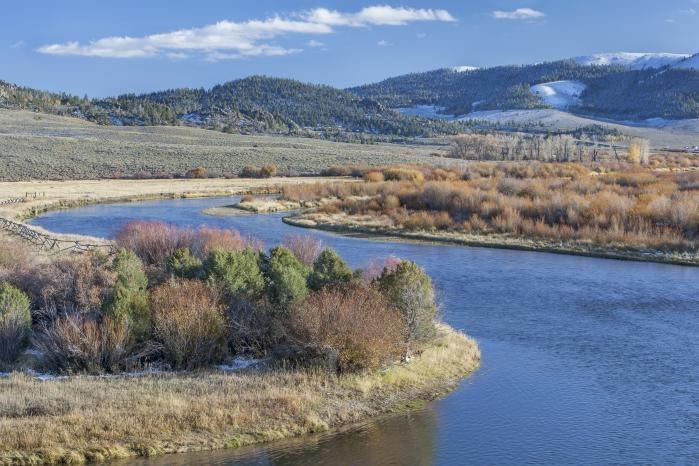 North Platte River
If you want to start your day by catching some of the large sized trout, North Platte River could be an ideal option for you. The River flows from the northern Colorado lofty mountains to the dizzy canyons while entering Wyoming. The tailwater of the North Platter River consists of the best water that extends southwestern side of Casper.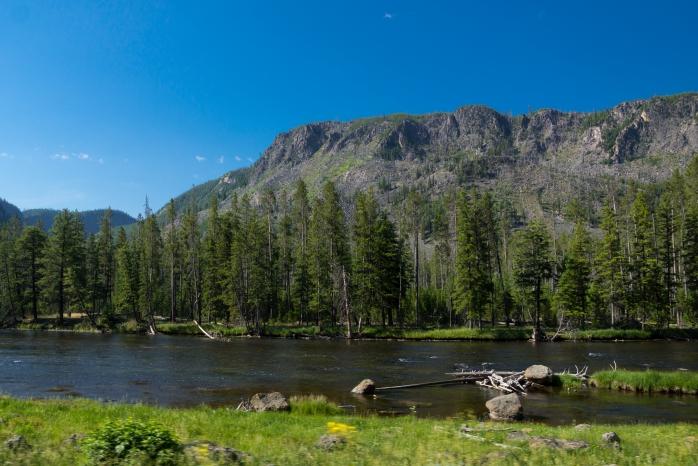 Madison River
Madison River has its headwaters located in the Yellow National Park and downstream situated in Montana. This river could be a good option to select if you want to have a particular day of trout fishing. Madison River is famous for large hatches which make it suitable for fly anglers. You would be able to fish both in the downstream and the Park.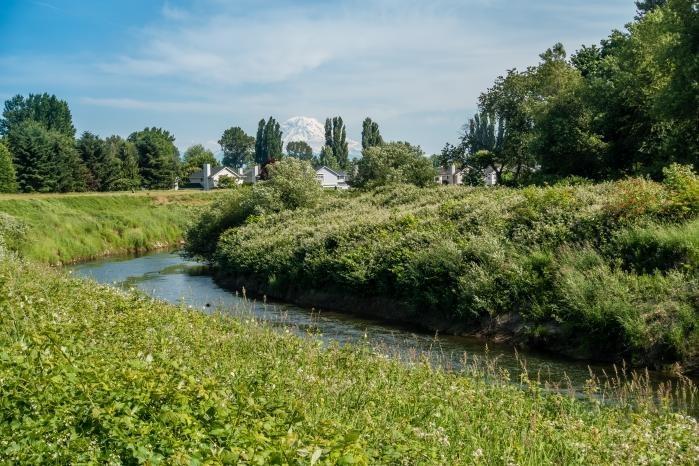 Green River
If you ask which the paradise of fishermen is, Green River would be the name to highlight. Green River is probably the best stream of trout in U.S. The water of this river is known to be much rich where more than 25,000 trout are there in each mile of the upper area of the Green River tailwater as estimated by the Wildlife Resources, Utah Division.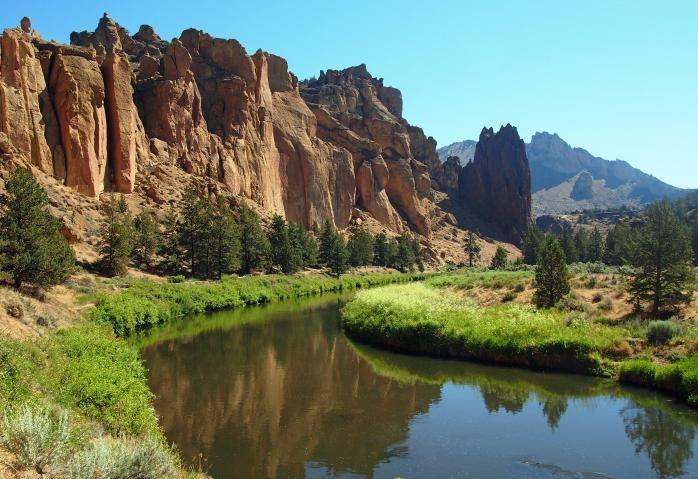 Deschutes River
Deschutes River, situated in central Oregon, could be asserted as another stream that is popular for salmon fly yearly as well as stonefly golden hatches. The river could be the dream fishing spot if you are a fly angler. This is because big trout come to the surface for the golden hatches in spring to early summer each year.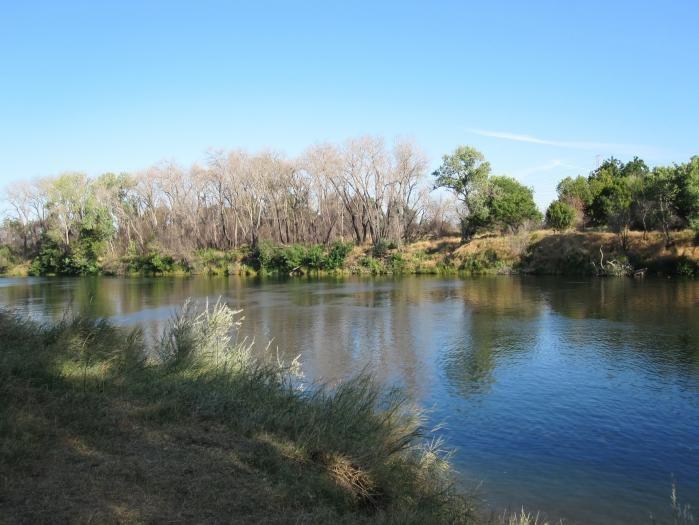 Sacramento River
Just like South Platte River, Sacramento River could also be called as the river for everybody. The upper section of Freestone consists of heavy hatches, and the lower section of tailwater has large rainbow trout that feed on candid. If you are a fly angler or spin angler, Sacramento River could be able to fulfill your trout fishing dream.
Significant Things to Consider While Catching Trout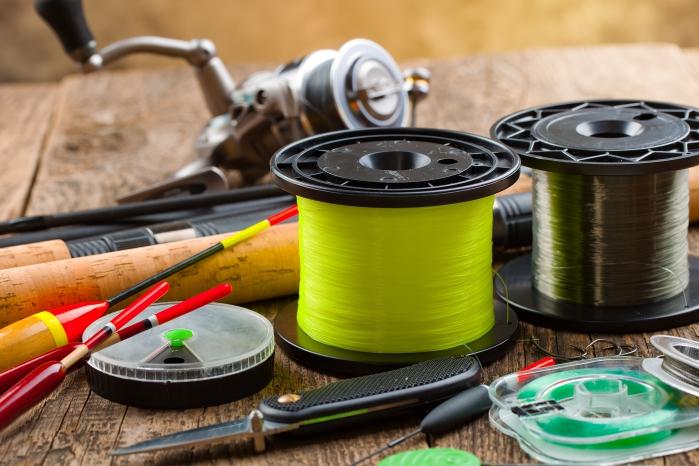 The Best Fishing Line for Trout
As suggested by David Henault, the light tackle striped Bass, Bonito, and False Albacore angler, "Monofilament line like Berkley TRILENE of 2 to 6 pounds or 10 to 15 pound PowerPro braided line are some of the best lines for trout fishing. Light lines offer a better and more natural presentation for bait or lures."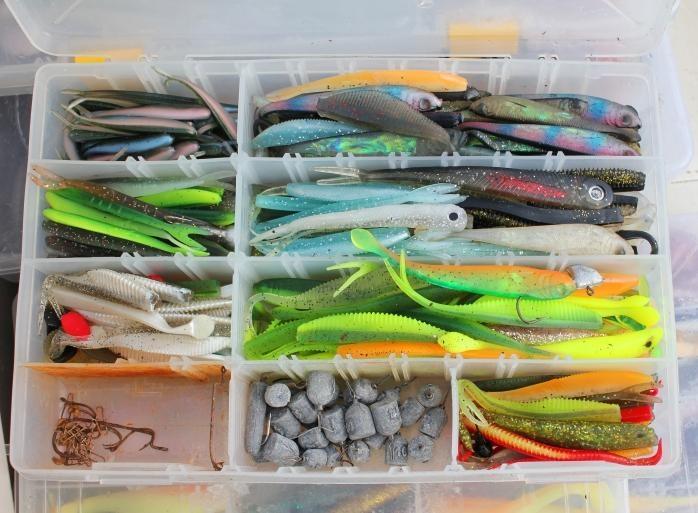 The Best Lures To Catch Rainbow Trout
Acme Kastmasters, Little Cleos, Phoebes and Mepps Spinners or Yakima Berkley Trout Bait could be said as some of the best lures for catching rainbow trout. Blue Box Spinners, Panther Matin Spinners, Rooster tails, Daredevil spoons, Kastmasters in silver and Thomas Buoyant spoons could be the others ones to use.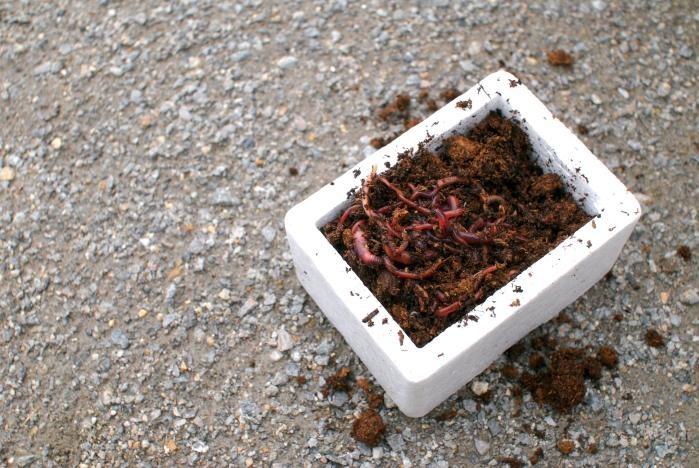 The Best Bait For Trout
The former commercial fisherman and fishing tackle retailer, David Henault says, "Live baits like shiners, trout worms, dillies, meal worms and nightcrawlers are good baits. Commercially prepared dough baits like PowerBait and Gulp by Berkley produce very well on recently stocked fish. Bright colors with glitter are often the best."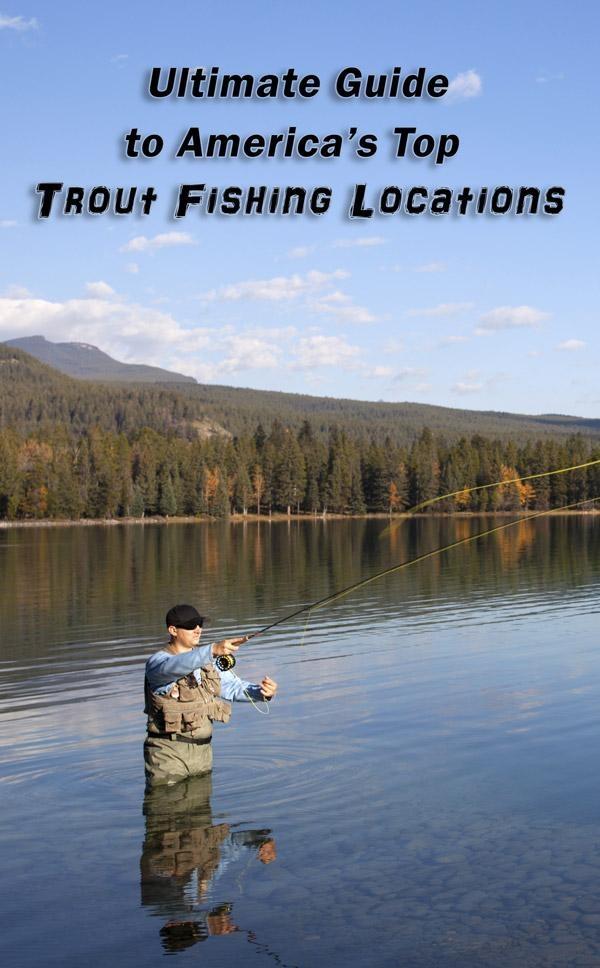 The Best Time To Fish Rainbow Trout
Rainbow trout could be fished at any time but early mornings and around the dusk are preferable. At about 5 am to 7 am and 7 pm to 9 pm, the trout are seen to rise to surfaces to feast on flies. However, you will be able to catch them anytime in a long day whenever they stay active.
About the Author - Ted Thomas
Hi there, I'm Ted Thomas from GrayWolfLife, an ardent adventure writer. I write for readers with a genuine interest in enjoying the great outdoors. By sharing my experiences camping, hunting and fishing, I hope to inspire others to fully explore the depths of their passion.