There is no shortage of Indian Casinos these days. It seems like every reservation has one, but at Coeur D'Alene Casino Resort Hotel I felt like it was more than just a way to make money from. While the Coeur D'Alene Casino Resort Hotel certainly exists to generate profits for the tribe - it also serves a cultural mission to help educate visitors about the customs and traditions of the tribe. Don't worry though, this is a really good thing and makes your visit here something really special.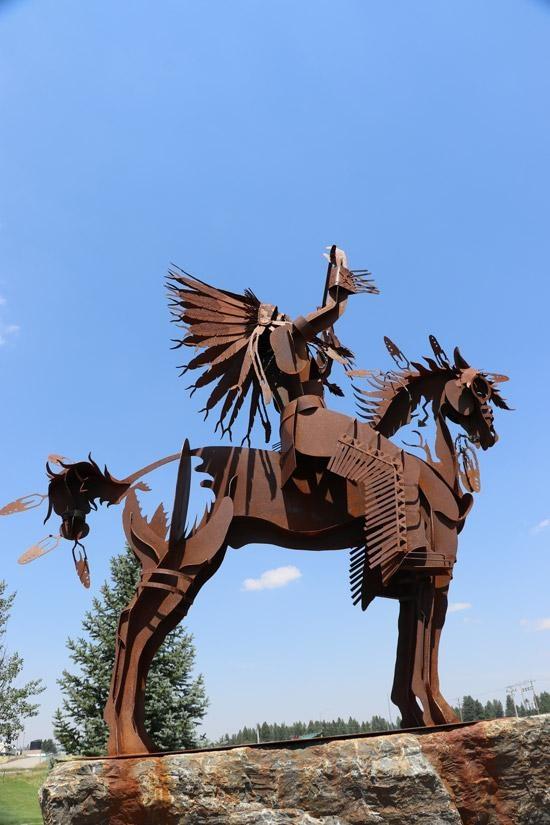 When I was invited up there, the pitch was simple - we've got a great golf course, good food, slots, and we think guys would like it. They weren't wrong. However, our time here was also spent exploring a buffalo farm (and enjoying fresh off the grill buffalo burgers), a visit to a memorial honoring tribal wariors and veterans, and exploring a small museum where we learned about tribal history.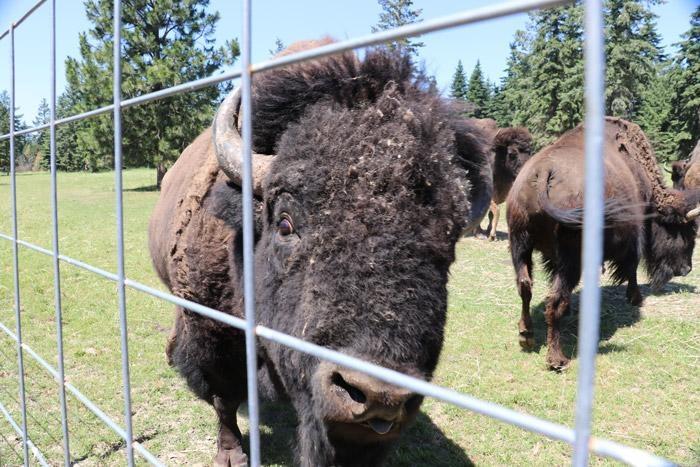 This cultural tour isn't just something that they did for our benefit, but is an actual tour that they organize for groups looking for more than just the traditional resort experience. Unlike other tribes in the plains east of the mountains, this tribe was not nomadic and instead had established perminant settlements throughout the area. At it's peak, the tribe controlled more than 5 million acres. Today though, the Coeur D'Alene Tribe's reservation includes only 345,000 acres of land but they still celebrate their rich culture and enjoy sharing it with visitors.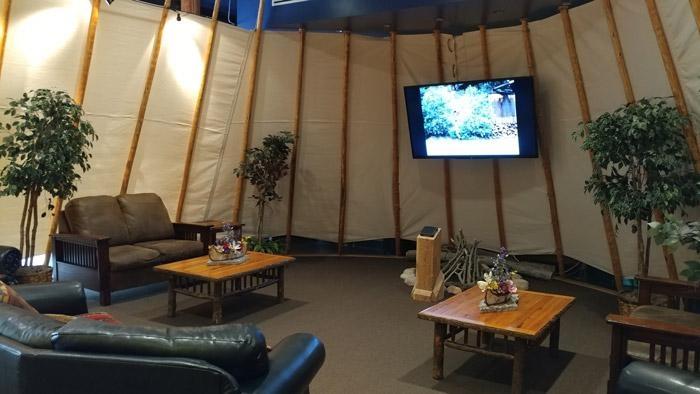 This includes a cultural lounge where you can watch movies, view artifacts, and learn about tribal history. However, they also have a buffalo ranch, where visitors can get up close and personal before enjoying a burger or steak. You can even stay on the property in your very own tepee (or log cabin). I'm told that they may be organizing a buffalo hunt soon as well for those who want to experience that adventure. Historically, unlike the plains tribes who depended on following herds of buffalo for survival, the Couer D'Alene men would journey east and seek out opportunities for a buffalo hunt as a right of passage. This was one way where a boy could show that he was ready to become a man and assume leadership roles in society.
Other opportunities for outdoor recreation here include fishing and there is an unlimited daily quota for pike as part of the Northern Pike Research Reward where you can earn $5 per fish (or $50-$500 for pike that have tags!). The St. Joseph River which comes down from the mountain watershed is also one of Idaho's top trout fishing locations. There is also lots of land on the reservation for hunting and a Moose Lottery (tribal members only) takes place each year in the middle of August. Seasonal game includes: Elk, Deer, Bear, Moose, Turkey, Mountain Lion, and Game Birds. Make sure to contact the tribal wildlife conservation office for full details.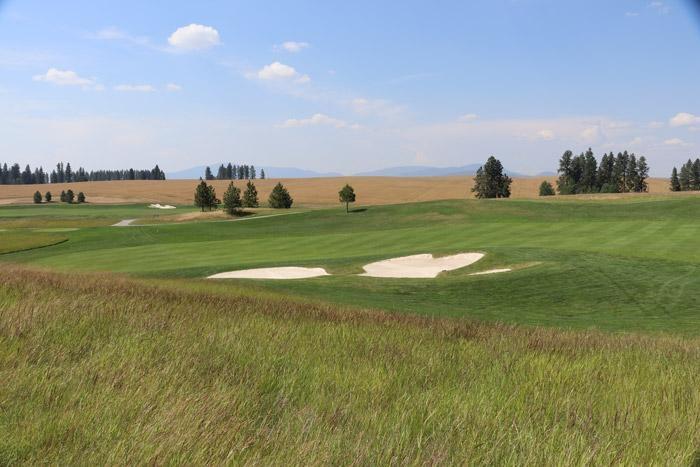 Back on the resort, they have the fantastic Circling Raven Golf Club, where each hole has a tribal name and is extremely well integrated into the natural landscape of rolling hills, tree-lined fairways and wetlands.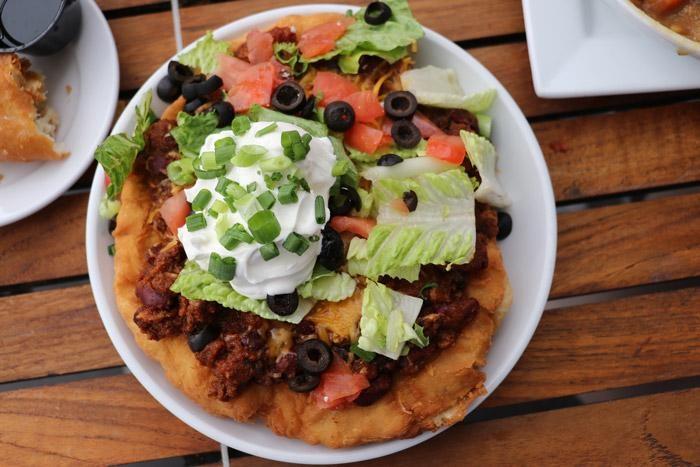 There are several dining options at the resort itself including the Red Tail Bar and Grill where we ate both nights. It has a great selection of tribal inspired items as well as classic American food. For instance, I am absolutely in love with their Indian Fry Bread and had it for an appetizer, as a "taco" (above) and for desert as the base for a huckleberry topped sundae ! Red Tail also has a great selection of regional craft beers too.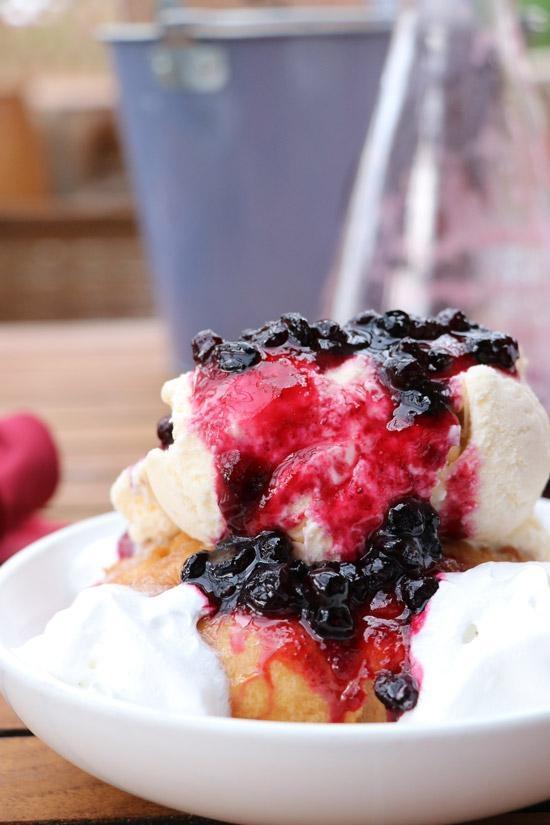 During the weekends, they also have a the Chinook Steakhouse open and the High Mountain Buffet that I'm told is fantastic. Unfortunately, we visited mid-week and those options were closed.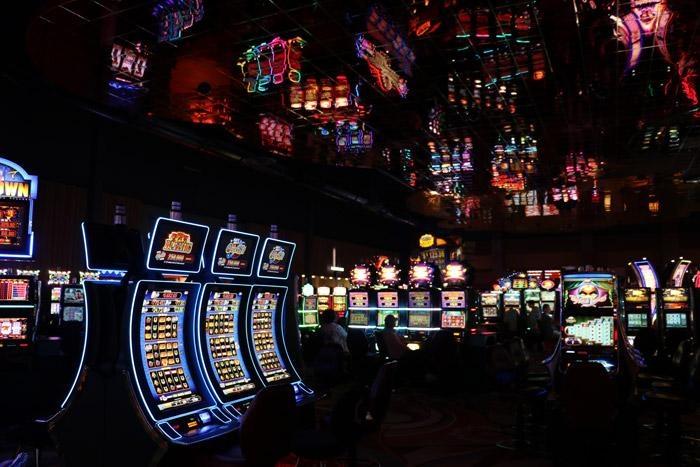 One of the quirks of Idaho gaming laws is that card games and most typical casino table games are prohibited. However, the casino featured a great selection of slots, keno, off track betting and a huge bingo hall with big jackpots.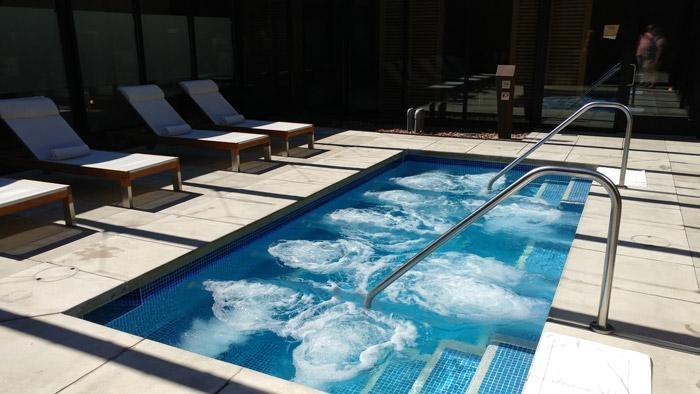 Finally, to round out our visit, we visited the Spa Ssakwa'q'n for a massage. I spa was very modern and comfortable with individual changing rooms instead of a men's and women's locker room. Since I was visiting with Heather, this made it a more intimate and relaxing experience compared to having to head to separate rooms and be surrounded by a bunch of naked dudes. After the treatment it was fantastic to be able to relax in the pool before having to get back on the road again.
Whether you are looking for a regional guys getaway or an excuse to come up to Idaho this fall to taste some regional fresh hopped beers and do some hunting, fishing, golf, and gaming. This is a great place to consider and I can't wait to come back to the Coeur D'Alene Resort Hotel again soon!