One of the joys of our National Park System (and affiliated monuments, seashores and other protected spaces) is that they offer a chance to learn and explore. Unfortunately, while some are popular destinations such as Yellowstone, Yosemite, or Glacier ... others are less appreciated. That's the case of Organ Pipe National Monument but it represents some of the most gorgeous natural landscapes anywhere in the South West. We had a chance to visit for a brief stop on the way back from our road trip to Tucson last month and we think it's worth going out of your way to visit.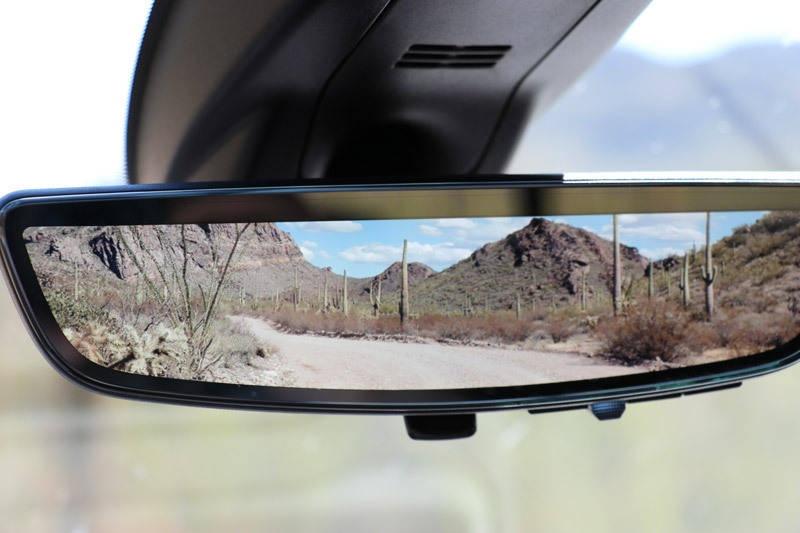 During this road trip, we were driving the 2021 Sierra Denali HD. On highway, it was a rock star with very comfortable seats, even after several hours without a break. While an HD truck probably isn't the best vehicle for a long road trip, I was impressed by how many features it had to make the ride comfortable. For instance, the heads up display made it easy to keep your eyes on the road and the mirror camera made it very easy to see behind you ... even if there was a load in the bed.
Despite this being a truck was tuned for hauling heavy loads, it handled the washboard dirt roads as we explored the park better than expected.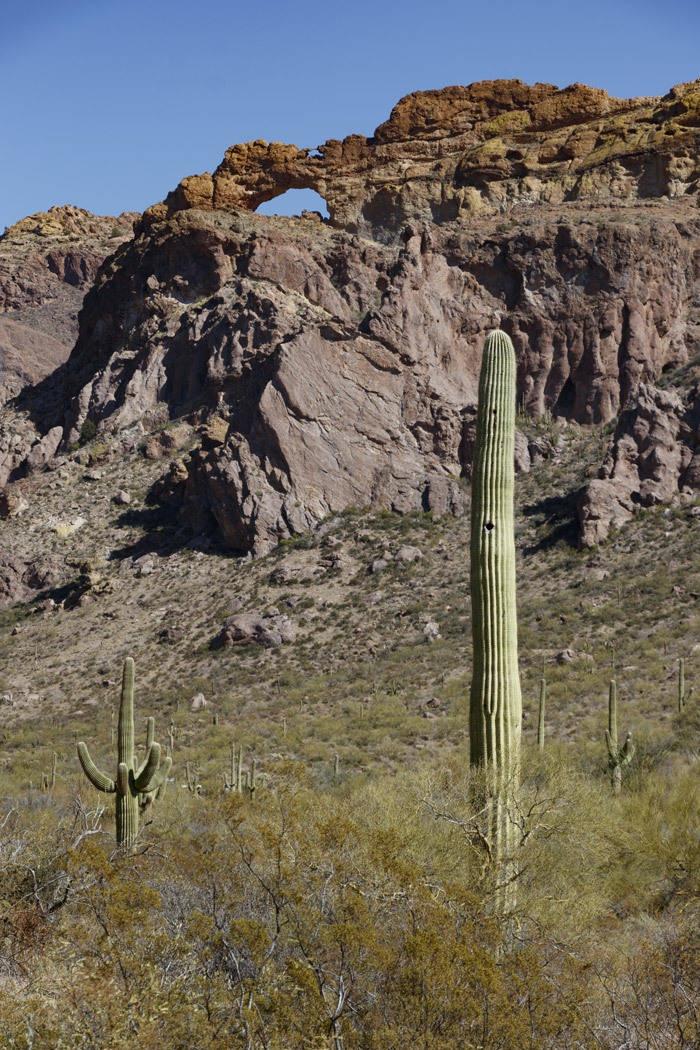 Where Is Organ Pipe Cactus National Monument?
Organ Pipe Cactus National Monument and International Biosphere Reserve is located along the Mexico-US border. It became a National Park in 1937 when the Arizona state legislature donated teh proerty to the Federal Government during prohibition so that they could both improve the north-south road that runs through the property and help patrol it to prevent contraband alcohol from being imported from Mexico. In 1976, it became a UNESCO "Biosphere Reserve" as part of an international effort to help protect unique and important areas of the Earth for study by international scientists and enjoyment by people like you and I. While the land that the park sits on is designated a National Monument, the protected area extends to the northwest by the Cabeza Prieta National Wildlife Refuge and to the east by the Tohono O'odham Indian Reservation. To the south east, across the Mexican border, the land is also protected as part of the El Pinacate y Gran Desierto de Altar Biosphere Reserve, which includes volcanic peaks and cinder cones.
For our journey, we chose to take 86 from Tucson to connect with the 8 in Gila Bend, and I'm glad we did. Route 86, the road that runs through the park, is also the main road for Americans heading to Puerto Penasco at the north end of the Sea of Cortez.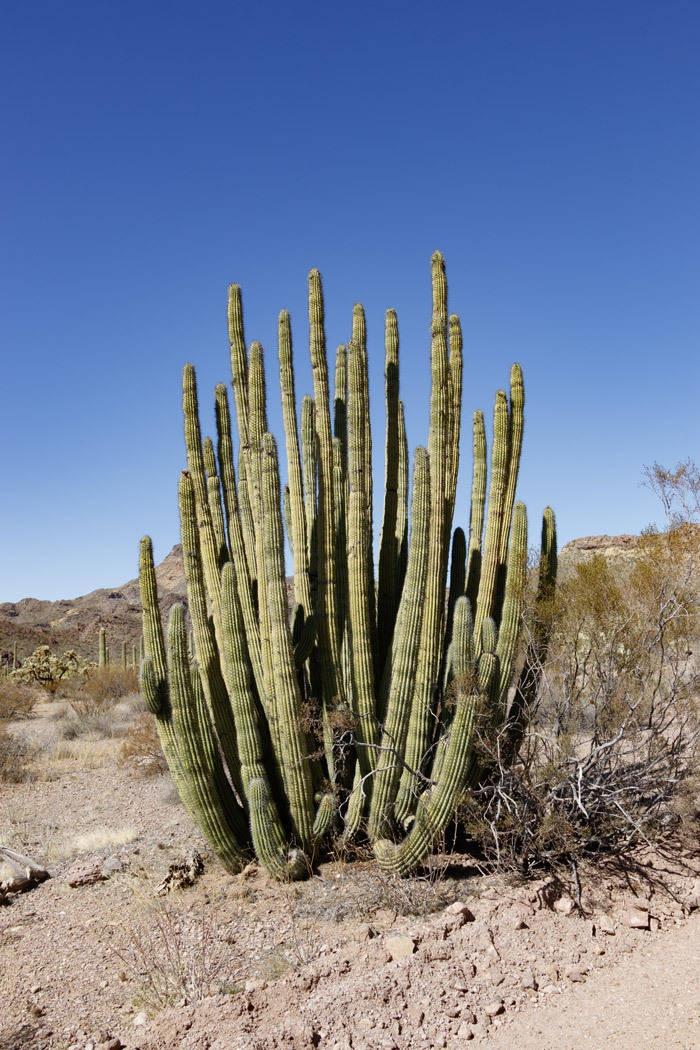 What Is An Organ Pipe Cactus?
An organ pipe cactus, also known as Stenocereus thurberi is a species of cactus that is native to the Sonoran Desert in Mexico and the United States as well as Baja California Sur. It is distinct for the cluster of stems that grow approximately 6" thick and can grow to a height of 16 feet though there are examples of it growing in excess of 20 feet tall in exceptional circumstances. Mature plants can grow white flowers that open at night and so they are typically pollinated by bats instead of the more traditional butterflies.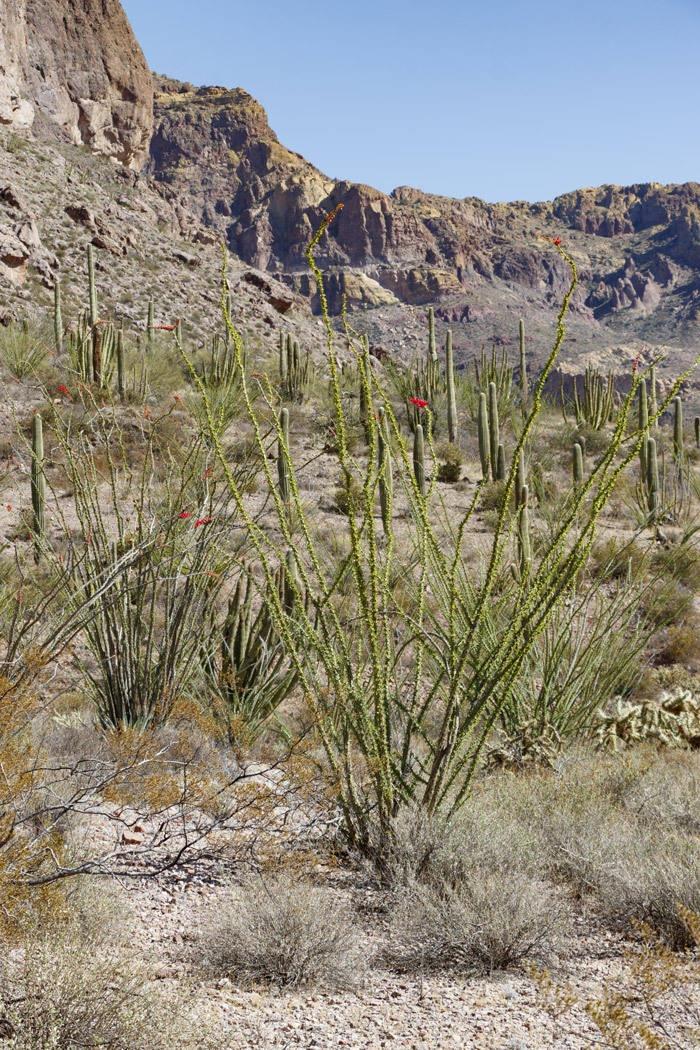 Ajo Mountain Road Is An Easy and Quick Way To Explore The Park
We didn't really know what to expect when we drove by the park. Initially, our intention was simply to go in for a few min, get out, see an organ pipe cactus and then get back on the road. However, after making a quick bathroom break at the visitor center, the ranger encouraged us to take a bit of time and try Ajo Mountain Road.
Ajo Mountain Road is a 21 mile roundtrip loop that is a mix of hard, graded dirt roads and patches of paved roads in areas where you are climbing or descending a hill. While we were in a big powerful 4x4 truck, you could do this in most vehicles though I would recommend having AWD and avoiding it if you are in a car with low clearance. However, we passed someone in a Chevy Bolt so apparently it can be done in pretty much anything with wheels. If you prefer not to drive it on your own - you car WILL get very dusty - during the spring there is a three-hour guided ranger tour (contact the visitor center for operating details including fees and any restrictions).
While the loop is only 21 miles, the max speed on the road is 25 mph and you will almost certainly want to stop and take photos as well. As a result, the ranger recommended that we allocate a minimum of 90 minutes and we took just over two hours to complete the loop though I could have spent much longer if we didn't have a six hour drive home after the loop.
There are other rugged trails that you can take in the park where high-clearance 4x4 vehicles are encouraged, including Bates Well Road, Pozo Nuevo Road, and Camino de Dos Republicas. Off roaders should always stay on marked trails and check with the ranger before beginning theses trails since conditions may change due to border conditions as well as construction.
Puerto Blanco Drive is another popular road to see the park by car and is semi-maintained though to complete the loop you will need a high-clearance 4x4 vehicle. Again, because part of this road runs right along the border where construction may be active, please contact the ranger for further information.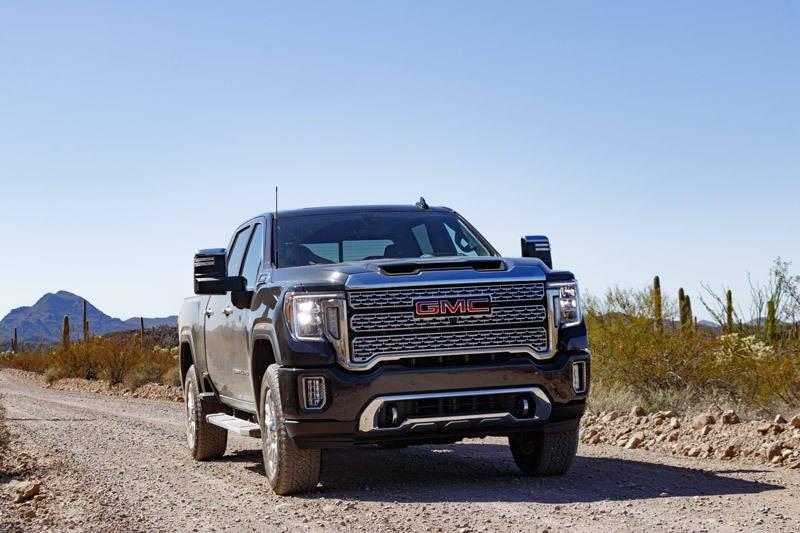 What I really enjoyed about the Sierra Denali HD was that even though this excursion was mostly just tacked on to what was otherwise a long-haul highway trip, the truck was flexible enough to do both well. Despite the fact that it had 4x4 capability, and moderately rugged tires, I was initially concerned that it wouldn't work well in one or the other environment. Luckily, my fears were unfounded.
With big comfortable seats and plenty of both head and leg room as well as tons of room for the second row, it served us well on this journey.
My only disapointment is that while the vehicle has a wonderful 15" Heads Up Display it only has an 8" infotainment display. Maybe it's the massive size of everything else on the truck, but 8" just felt like it was a tiny display when one of the key features that I love about the Sierra and Silverado trucks is the 15-camera system. This camera system becomes incredibly handy when parking as well as maneuvering it in tight spaces such as restaurant drive-tru pickup windows.
Beyond this though, the vehicle was an incredible pleasure to drive on a long road trip though next time I hope to be hauling some RZRs, jet skis, or maybe snow machines on the way to an awesome adventure.