When I first shared with friends that I was heading to Arkansas, the first thing most people asked was, "Why? What's there?" Honestly I didn't really know what to expect aside from some music history and hopefully some good BBQ. After spending four days in the Delta region I can't wait to go back.
Day 1 and 2: History and Culture in Helena, Arkansas
Heather was able to join me on this trip and our journey through the Arkansas Delta began in Helena, Arkansas, a small town on the Mississippi River about an hour drive south east of Memphis. Helena is filled with history as well as natural adventures just minutes away.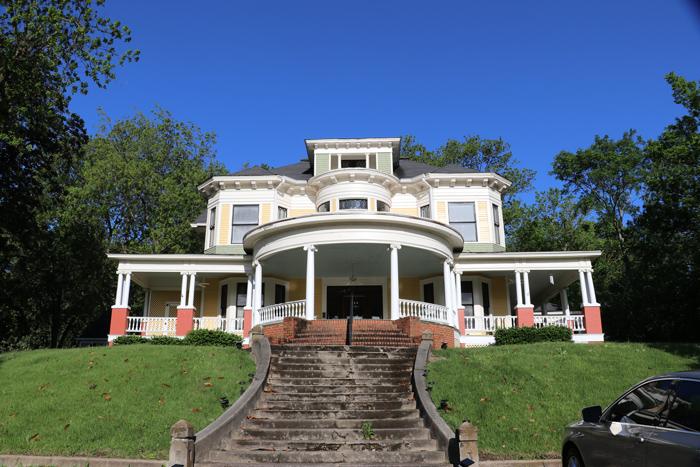 We stayed at the fantastic Edwardian Inn and it served as "home base" as we explored the area. Built in 1904, this bed and breakfast has a rich history that only served to make our visit that much more interesting. After talking with the owners we learned that in fact it sits on the site of the Battle of Helena during the Civil War and more recently Bill Clinton stayed there while campaigning for President.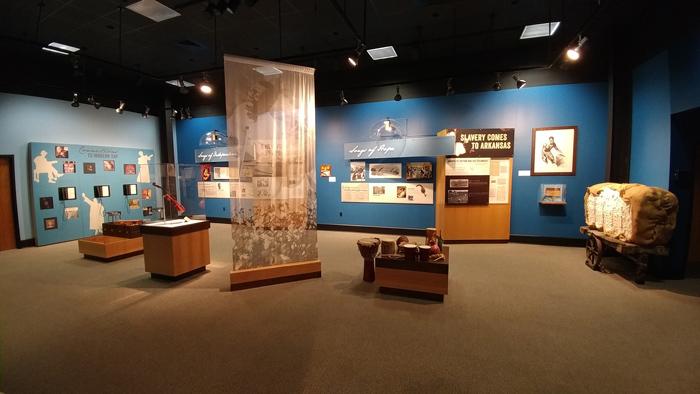 While visiting Helena, the Delta Cultural Center is a must visit experience to start your journey through the Delta. It set the tone for exploring the history of the region from antebellum and civil war history as well as more modern events such as the Elaine Race Riots in 1919, and it's role in the birth of rock and roll. After spending a brief time in the museum, we were told that it was time for the "King Biscuit Time" radio show, and asked if I'd like to watch.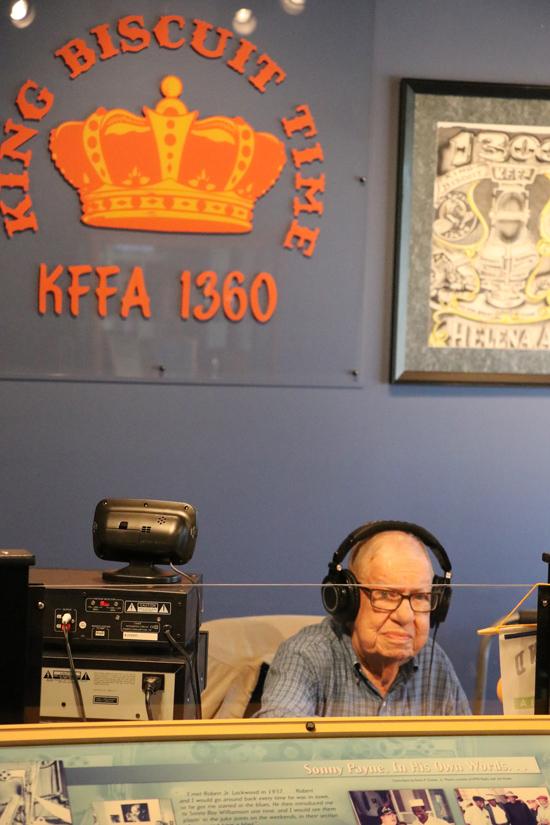 After just a few minutes of sitting and watching Sonny Payne record his show, I was invited on air and we had a brief interview between playing blues songs. This was episode 17,702 - yes, you read that correctly. This show is the longest running radio show in history, and Sonny has been the host since 1952. If you've ever wanted to be part of history, this is your chance. While I get a lot of cool perks, this one is open for anyone that he deems interesting to talk with, so make sure to come early and come with a smile on your face!
Day 3: Exploring Food of the Delta in Blytheville, Arkansas
Compared to the small town of Helena, Blytheville might be considered a city and it was our opportunity to explore some of the food that has made this region famous. This area is famous for having a significant number of great BBQ restaurants and other places with great southern cooking and I couldn't wait to explore it. Luckily, because it is located right off of I-55 from St. Louis to Memphis, it is also easy to find a good hotel.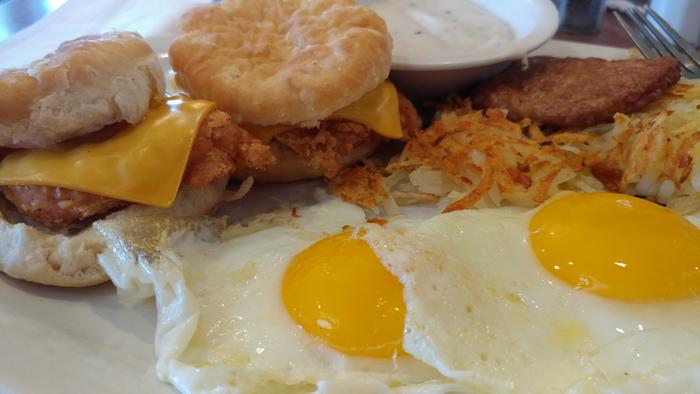 We stayed at the Blytheville Holiday Inn and found it to be relatively new and in great shape. Plus, it has tons of well-lit parking that is close to the rooms, free hot breakfast (provided by Perkins), and nice indoor as well as outdoor pools. Since it's the south, I just had to combine chicken-fried-chicken biscuits and gravy to make the ultimate breakfast feast!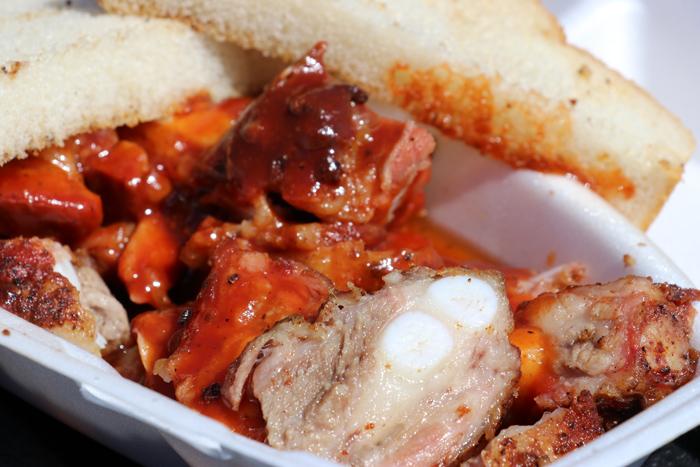 Our first stop on our food crawl was Yank's BBQ - a drive thru joint that served up everything from ribs to smoked Boston Butt to fried catfish. We chose the rib tips and found both the meat and sauce to be delicious.
Next, we visited Kream Kastle - a drive in restaurant with authentic and working 1950's era ordering boards and ordered a pig sandwich and shakes. While I've had many pulled pork sandwiches, most are either soaked in sauce or naked with just a scoop of slaw on top. At Kream Kastle though, they serve the BBQ pork on the bun with hot sauce and slaw. It's an interesting combo that honestly I've created myself in the past just because I enjoy the flavor of good meat but also like the kick of spice mixed with the sweetness of the slaw. Apparently I'm not alone in appreciation for this style since they've won several regional BBQ awards for it!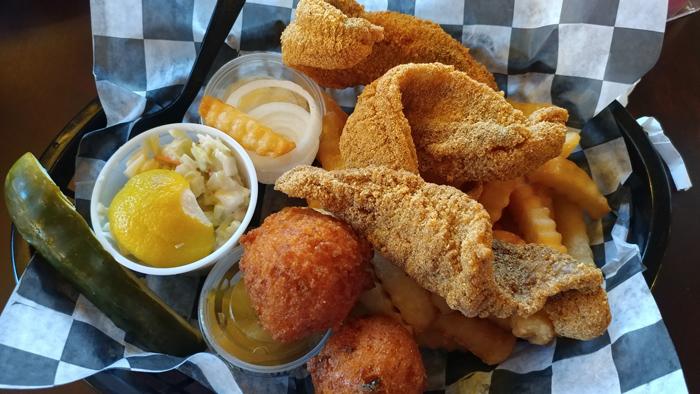 Finally, we tried Katfish Kastle across the street from Kream Kastle not knowing that it was the same owners - only that it seemed to have good reviews on their Facebook page and I wanted to try some good catfish. What I found was hands down some of the best fried catfish I've ever ordered. It was crispy with a light dusting and perfectly cooked fish that wasn't greasy at all. It came served Arkansas style with pickles, onions, and pickled green tomatoes which provided that perfect tart flavor to compliment the cornmeal dusting.
Unfortunately, due to the hour and the fact that the next day was Sunday, several of the locations that we wanted to visit were closed. This is something that any traveler should take into consideration while traveling through rural towns in the south and especially true on Sundays.
However, there are plenty of other great places to eat in this town on other days. We encourage you to visit Benny Bobs and the Dixie Pig while exploring Blytheville BBQ, I've heard that they are also outstanding!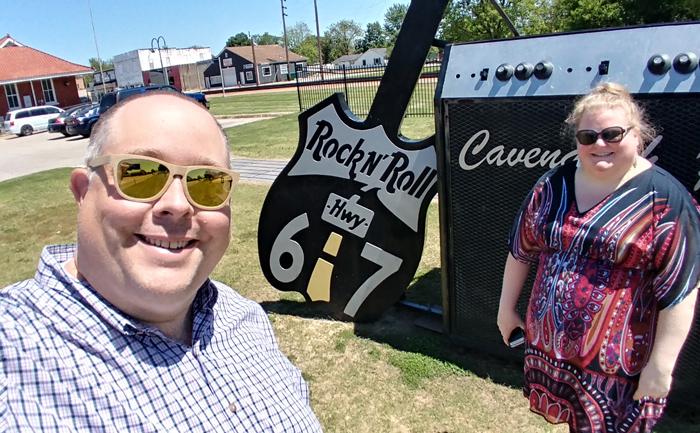 Day 4: Rock and Roll Highway in Walnut Ridge, Arkansas
One of the really interesting parts of Arkansas that you'll start to appreciate after spending a few days here is that for a relatively small state, it's actually pretty diverse. While the Delta area by the Mississippi River was dominated by music including Blues, Spirituals, and Gospel sounds, the central part of the state was home to what we know now as the Rock and Roll Highway.
This isn't necessarily where the famous performers were born or died, but it's where they went from performing for free meals to headlining national tours. Along Highway 67 running through the middle of the state, you'll find towns like Walnut Ridge that still celebrate its role in creating the sound we love today.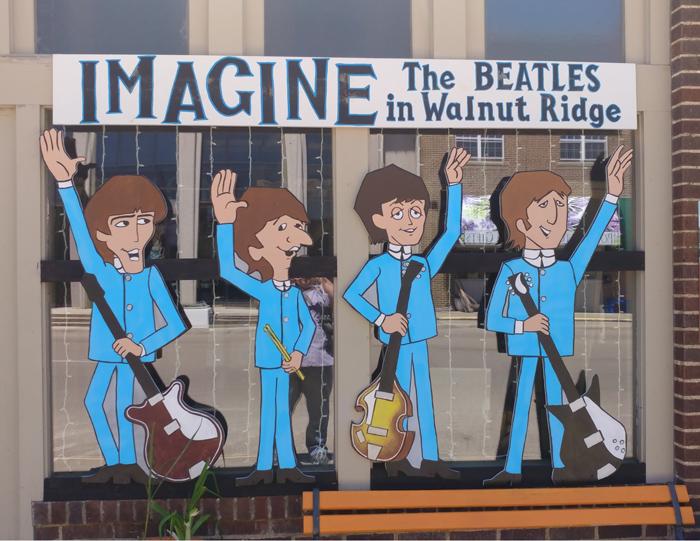 During our stop here, we visited "Abbey Road" and Beatles Park where the city celebrates the visit that the Beatles made in 1964 and then walked over to the Guitar Walk. During our walk around the outline of a giant guitar set in the ground, we learned more about some of the musicians that came together and created the sound we know today as Rock and Roll.
On the way back to the Delta, we decided to stop at the Hilton Garden Inn located in Jonesboro - the second largest city in Arkansas and home to Arkansas State University. The rooms were very new here and I was happy to find a desk with a great chair so I could catch up on writing. Additionally, I found that the breakfast the next morning was very nice. While not included in the standard room rate, ($9.99) it was cooked-to-order and perfect to start your day of well.
Day 5: A Visit to Johnny Cash's Boyhood Home in Dyess, Arkansas
Johnny Cash is without a doubt one of the most famous people to have ever come from Arkansas and so it's fitting that we wrap up our tour with a visit to his boyhood home in Dyess, Arkansas. In addition to music history, this stop is an important reminder of how life experiences can help to shape music.
Johnny Cash's parents were sharecroppers and were part of the Dyess Colony and they settled here in 1935 as part of a community that included nearly 500 other people. This was a social experiment established in 1934 to help poor sharecroppers by providing land that they could ultimately own instead of being in a state of continual debt to the land owner.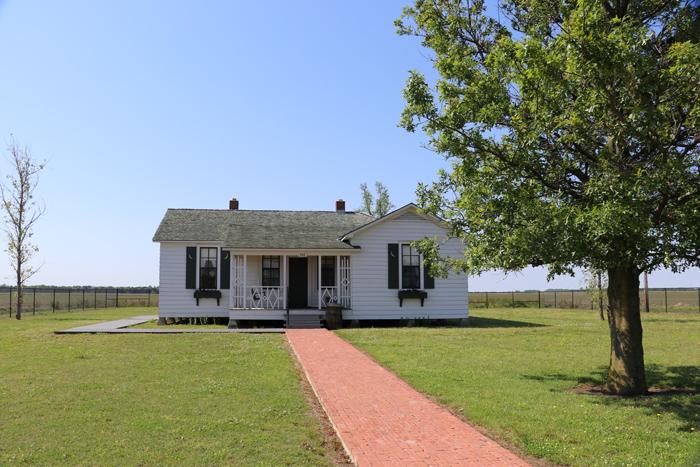 While it was simple existence, these homes were considered modern compared to others in the area outside the colony and included plumbing and electricity as well as a flush toilet. The Cash's however chose not to install their toilet but did have a sink and bathtub with water they pumped in from the well outside.
More important than the actual house though, these homes provided an opportunity for hard working Arkansas farmers who had literally lost everything in the Great Depression to take a step towards a brighter future. The Cash family for instance had just lost their family farm but now had the opportunity to create a brighter future through this colony project.
When they arrived, the land was mostly swamp and covered in a tangled mess of vegetation but through hard work they were able to drain the land and convert it into fertile land that would serve to raise cotton as a cash crop and food for their families.
It was from this environment of poverty, hope, and promise that through faith in god and hard work that they could reap rewards. This was the life that Johnny Cash grew up in and it comes through clearly in his music.
On the road to Dyess, we enjoyed listening to some of Cash's hits but after our visit we had a new appreciation for what inspired his music and lyrics.
For instance, "Five Feet High and Rising" might seemed like "just a folk rock song". However, after our time spent here, we discovered that this song and many others were personally inspired by his actual experiences as well as the values he gained growing up in Dyess.
For any fan of Johnny Cash as well as fans of American history, this is a must visit destination.
In all of the places we visited, one thing was consistent – there's a culture here that has experienced almost continual hardship but through faith, family and hard work the people have managed to create a unique culture that I loved exploring. Instead of being cynical and letting despair paralyze them, you see them turn those emotions into creativity in things like food and music.
This is the Arkansas Delta and it's full of fantastic things to see, food to eat, and music to enjoy on your next vacation! If you're interested in visiting The Natural State, be sure to check out the Arkansas website for more tips and information on how to plan a trip.