When you think of a Caribbean cruise, typically it's all about relaxing on beaches and sipping fruity frozen drinks - and I enjoy that too. However, for guys looking for adventure, the Caribbean offers WAY more than that. In particular, Eastern Caribbean cruises offer a chance to play some of the best greens in the world, explore rum distilleries, and chase amazing game fish too. Of course, there's even more excitement on board the ship as you visit islands including Antigua, Barbados, St. Lucia, St. Kitts, and St. Maarten.
While the overall theme of this guide is Golf, Rum, and Fishing - we're going to be doing more than that too. These islands are fabulous places for guys to explore and you'll find fantastic food, rich cultural history, and unique opportunities to experience nature in ways you simply can't do back home. Here's what you'll find on this 10-day Ultimate Caribbean Cruise!
NOTE - I've left fishing excursions out of this list, but the reality is that ALL of these destinations have private fishing charters that you can hire!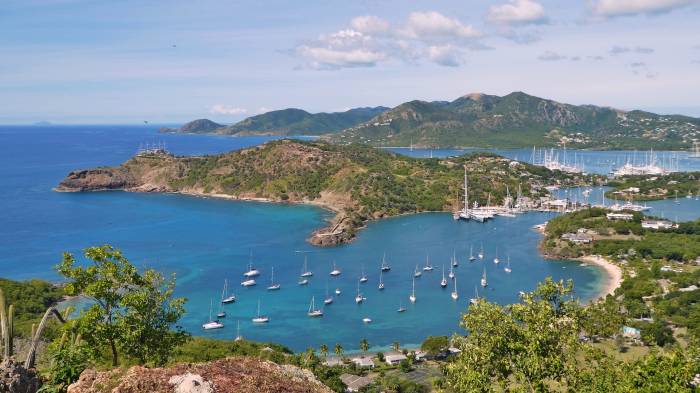 Antigua
Antigua was discovered by Christopher Columbus in 1493 and now it's your turn to enjoy it's huge number and varieties of beaches, fishing, and golf. You might also use this first port of call to imbibe some rum drinks too!
Our Picks for What To Do in Antigua:
Golf - Antigua is home to two of the best golf courses in the Antilles, Cedar Valley - set on high ground, offering spectacular views of the Caribbean sea and Jolly Harbour on the west side of the island hugging the coastline of the island.
Nicole's Table - Cooking with Rum - Who said that rum is only for drinking? Here's your chance to learn all about how to use rum with your favorite West Indian dishes including sweet potato soup, flank steak, and bread pudding.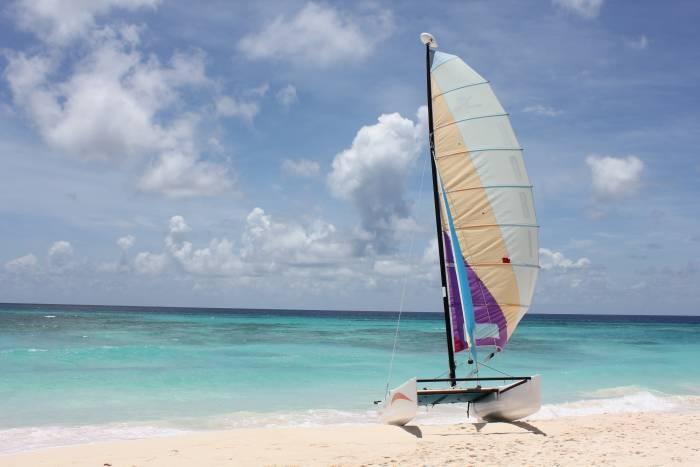 Barbados
Barbados is an amazing island surrounded by beautiful beaches. It's also the home to Mt Gay Rum, fabulous golf, and incredible hospitality.
Our Picks for What To Do in Barbados:
Mount Gay Rum Tour - the Mount Gay Rum Tour will provide visitors with a look at more than 300 years of making one of the finest rums in the world. You'll be able to tour the distillery as well as tasting room. Different packages are available on different days that include food, cocktails and other features too.
Visit Harrison's Cave - you might not think of spelunking on you Caribbean cruise, but Barbados actually has a pretty awesome cave to explore. Harrison's Cave features stalactites, stalagmites, and waterfalls for you to explore.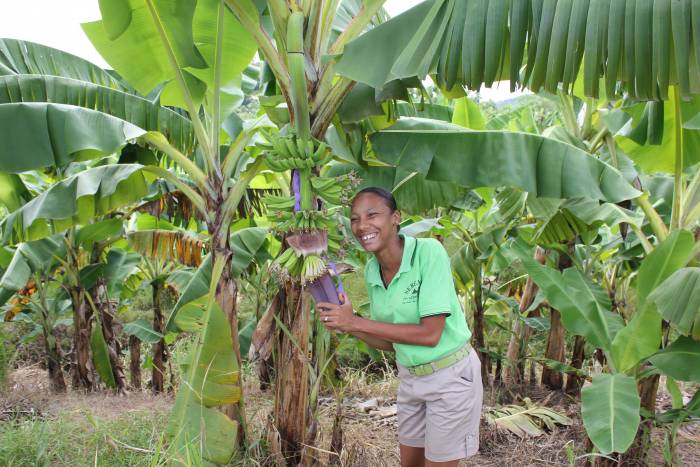 Saint Lucia
One of of the best lunches that I've ever had was enjoyed here. I like to explore and so I asked the cab driver where he'd recommend for some authentic island food. While initially he suggested a restaurant I was looking for something more authentic - and I found it. Right next to the airport was a row of beach shacks serving up fish with rice and beans plus ice cold cans of beer. For just a few dollars, I was able to enjoy a fabulous lunch on the beach with a view better than anything I'd have been able to get in a restaurant back in town! This is a great island to take a tour on since there's so much to see such as banana and sugar cane plantations, historical sites, and more. Plus, for those looking for some great hikes - this is one of the best places in the Caribbean since it is also among the most mountainous.
Our Picks for What To Do in St Lucia:
Tour the volcano, sugar cane plantation, and more - St Lucia is home to Soufriere the Caribbean's only drive-in volcano and is famous for both it's sugar cane and banana plantations.
St Lucia Rum Tasting Tour - The St.Lucia Distillers rum tour will give you a chance to sample more than 25 different rums.
St Lucia Golf Club - This par 71 18-hole championship course is billed as one of the most challenging in the Caribbean and it's also one of the most beautiful. You'll be surrounded by swaying palms, ancient tropical trees, brilliant green slopes, and more.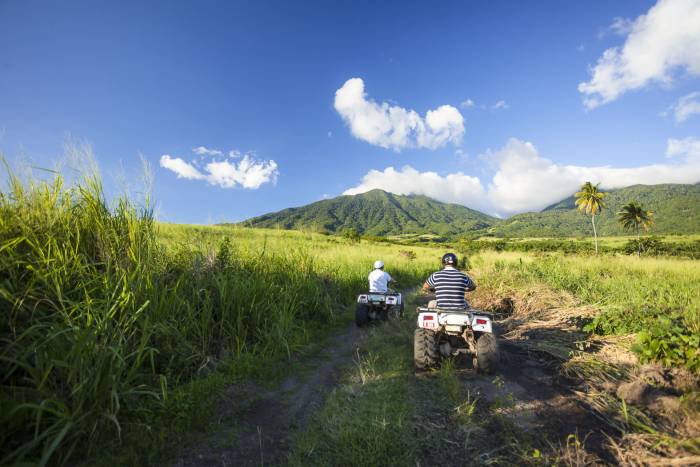 St Kitts and Nevis
The twin islands of St Kitts and Nevis host a surprising number of golf courses for their size, as well as other adventure opportunities such as exploring an extinct volcano and abandoned military forts such as Brimstone Hill.
Our Picks for What To Do in St Kitts and Nevis:
Golf - The islands host four golf courses but we think you should check out these two: Pinney's Beach in Nevis and Royal St Kitts Golf Club in St Kitts.
ATV Tour of St Kitts - Why take a bus or taxi around the island when you can go overland instead? This 3-hour ATV tour will have you zooming through sugar cane fields and exploring the natural beauty and wonder of the island.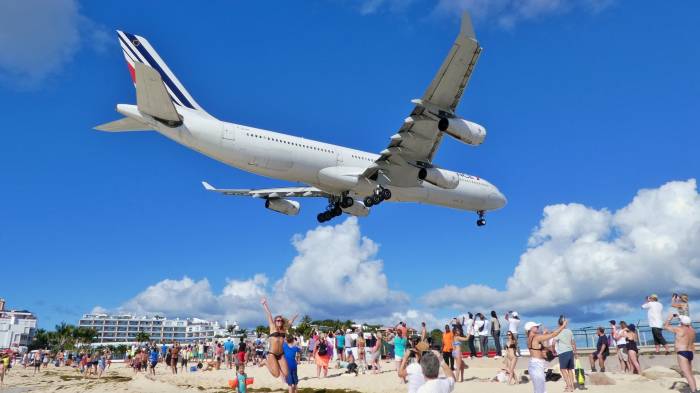 St Maarten
This tiny island is an interesting mixture of French and Dutch since the two countries share it - (French Saint Martin is on the north side). Perhaps most famous for Maho Beach where the incoming jets come so close to the beach that you can be knocked back by the force of the exhaust, the island has much more to offer than this. That being said, we highly recommend a visit to Maho Beach to test your strength as you cling to the fence against the nearly 30,000 pounds of thrust from one of these engines!
Our Picks for What To Do in St Maarten:
Test Your Strength at Maho Beach - While the beach was mostly washed away during the 2017 attack by Hurricane Irma, like the rest of the island, Maho Beach survived.
St Maarten Island Boat Tour - While you can explore St Maarten in other ways, we think this is a fun way to see the coast line from a different angle. Plus, you can enjoy some time snorkeling here as well.