This has been a tough year and frankly, my wife and I needed an opportunity to escape. My conditions were that it had to be somewhere fun, relatively close to home, have a private entrance with no elevators, and be impeccably clean. Those are clearly different conditions than I might have used when selecting a place for a quick weekend getaway in the past but these are different times. Thankfully, I was more than happy after my hosted stay at the Hideaway Santa Barbara.
Santa Barbara, California is located about 90 minutes northwest of Los Angeles and about 3.5 hours drive for us from San Diego. That's just about the perfect distance to travel without having to worry about finding a spot to pee, refuel, or grab a meal. This was our first road trip since quarantine and so neither myself nor my wife was really sure what to expect. We had planned to visit here in back March but for obvious reasons, we had to cancel. This time, even though it was far outside of our "safe zone" quarantining at home, we were determined to make it work.
A month later I can say that both of us are still healthy and the time we spent at Hideaway Santa Barbara helped to recharge us both romantically as well as emotionally.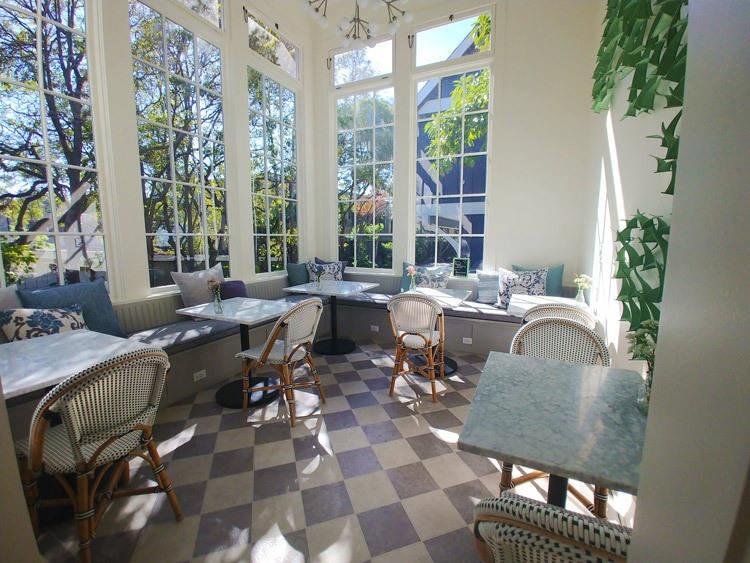 Mental health is extremely important right now. While I don't want to encourage anyone to do something they aren't ready for yet, there are safe ways to get out and have a change of venue. Interestingly, one of my good blogger friends, Jon from 2DadsWithBaggage.com stayed in the same hotel a few days prior and their experience exploring Santa Barbara was completely different than ours. While we isolated ourselves and for the most part simply enjoyed spending time in the room relaxing when not out driving around, he and his family spent time actively exploring the restaurants and attractions.
Both of us had a great experience at Hideaway Santa Barbara for different reasons and ultimately that's one of the reasons I am so thrilled to recommend it for a weekend getaway.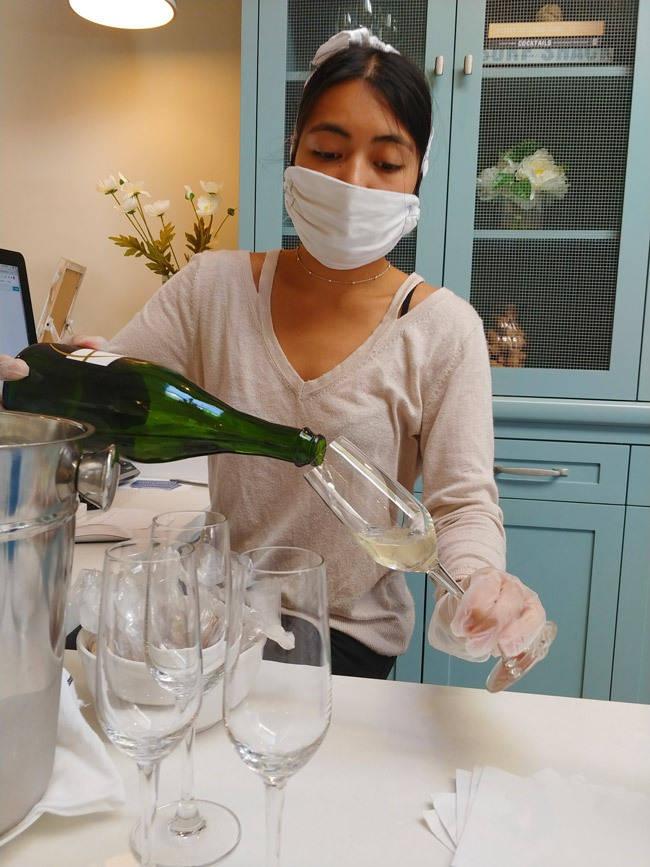 Santa Barbara is synonymous with wine getaways and so it shouldn't be a surprise that upon check-in we were greeted with glasses of sparkling wine.
As you can see from the photo above, the front desk person was prepared with proper precautions including even having individually bagged cookies for guests at check-in as well, instead of just a big plate for people to grab like might have been standard in the past. One thing I especially liked was that they have a mobile texting system that you can use to communicate via your own phone. This means that you can ask a question or get recommendations no matter where you are, it also means being able to avoid the hotel's phone. Both managers we engaged with were EXTREMELY quick to respond and very helpful as well. This system I'm told is something that they implemented before COVID and I hope more hotels do the same ... many times I just don't want to talk with someone no matter how nice they are.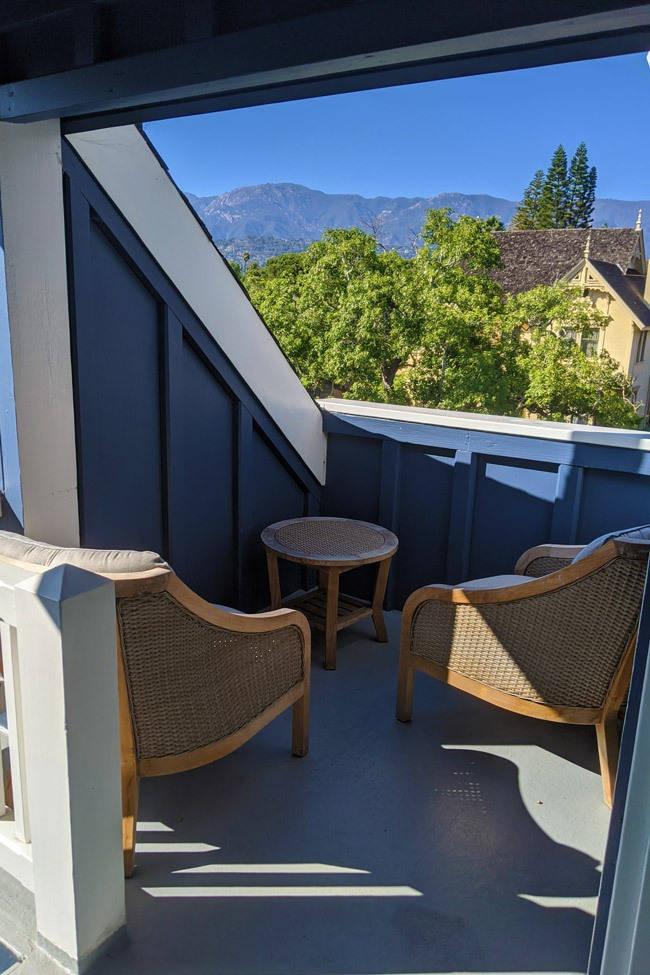 Hideaway Santa Barbara has nine suites in two different buildings. Each suite is unique and has a distinct layout with various elements that might make it perfect for one guest vs another. For us, Suite 6 was the draw since it had a nice patio where we could relax and enjoy some wine and the cool, crisp, clean air coming off the ocean.
This suite is located on the very top floor of the back building, with the garage located on the street level offering free parking for guests. This was perfect for us since we could walk up and avoid an elevator ... though it was three stories up and that was an unexpected climb with our bags. The manager did offer to bring them up to our room but our goal was to avoid interacting with people as much as possible.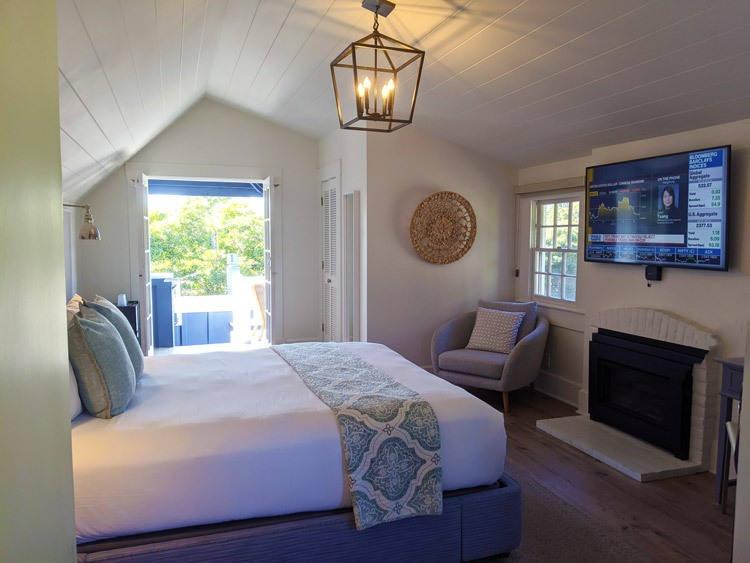 Suite 6 is 265 sq ft and includes a King-sided bed, a fantastic TV with Apple TV so you can connect your devices and watch movies, as well as a great shower with rain head. As mentioned previously though, the big draw was clearly the balcony where we enjoyed wine, cheese, and snacks both nights that we stayed there. Unfortunately because of the direction that the property is located, it isn't really great for watching the sunset comfortably - though you can if you move the chairs around a bit.
Additionally, the room included a wine chiller and a gas fireplace that will probably be more useful in the fall and winter than July when we visited.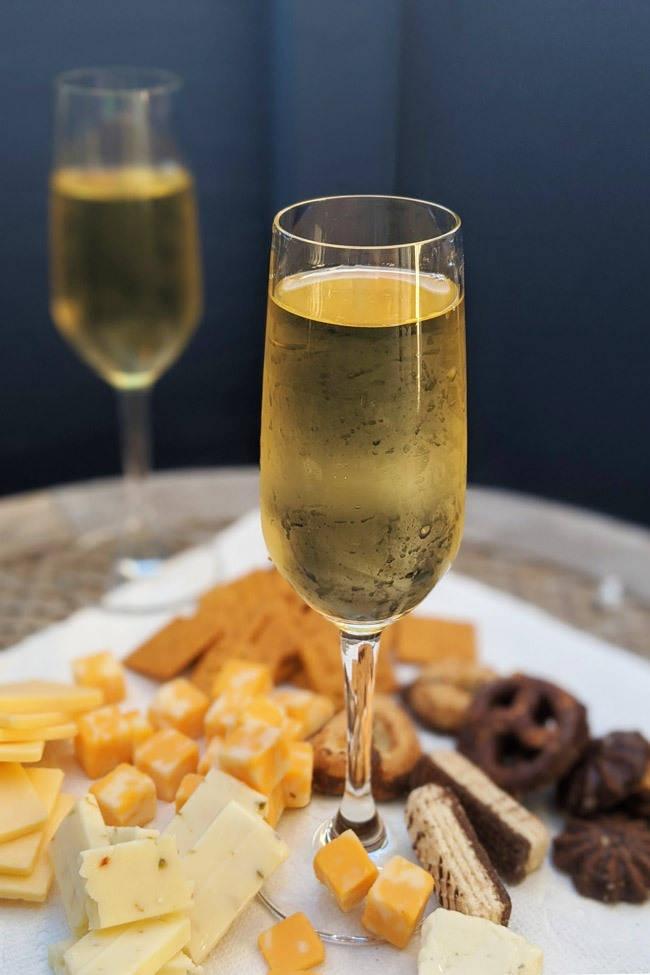 While Hideaway Santa Barbara is located within walking distance to both the beach as well as the famous "Funk Zone" where you'll find fantastic restaurants, shops, and wine tasting rooms, it is located in a fairly unexpected place compared to what you might think of for a hotel. That isn't necessarily a bad thing but make sure to have it on your GPS when you approach since it is very easy to miss. Ultimately though, the fact that it is a small boutique property means that you get an extra level of personal attention and it is quieter for when you want to go back to the room and relax.
Our visit to Santa Barbara was more of a staycation in a different city, but I can't wait to go back to Santa Barbara again when I'm more open to exploring the city. Right now pretty much everything is open, except where CA health orders prohibit, and for the most part things felt as safe as you want them to be. Those who are ready to get out there and enjoy life again and are comfortable with dining at restaurants and socializing will have a great time. Folks like my wife and I who aren't quite there yet can have a great time too!