Press trips are fun but they are brutal. Most of you guys look at the fun and exotic places I go to and probably have a tinge of envy. Don't worry, that's natural - I have major FOMO when I see my friends going on trips that I wasn't invited to attend and they tell me the same is true on their end when they see my updates. One thing remains though, these are not vacations where you can kick back and relax. Instead, we have long days filled with tons of food and drinks - not all of which are what you actually would like to eat ... but what the host wants to show off. That unfortunately isn't always the most healthy pattern and so here's a quick peak behind the curtain about how I manage to keep myself going when I travel on press trips.
Some of these things may seem obvious and others may be surprising but truthfully, all of these are things that we can each do in our individual lives to feel better and have more energy. In turn, this will make our daily lives that much better regardless of what you do for a living!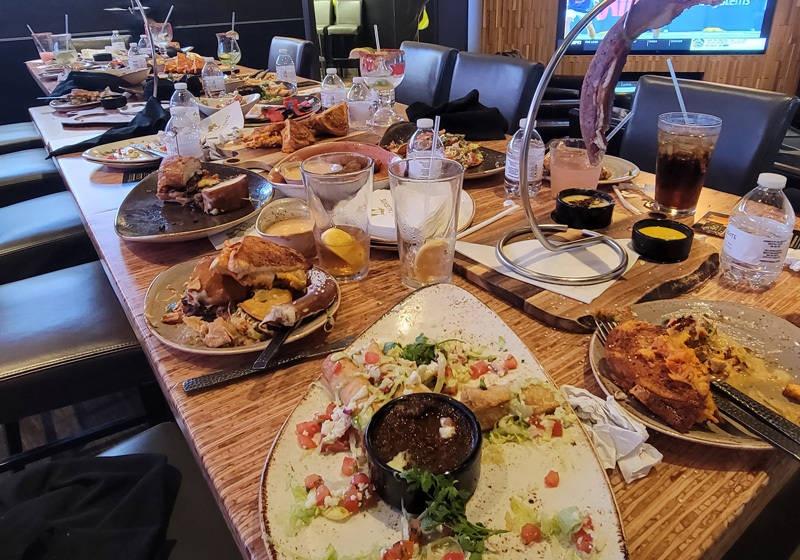 I Don't Eat Or Drink Everything
In case you are wondering ... no, these aren't just my tips. I've learned them through more than 20 years of traveling professionally. When I first started doing visits to resorts and hotels I was overwhelmed by the options and the horrendous waste. After all, if someone puts five cocktails in front of you, it would be rude to waste them. The same is true when the host brings out plate after plate of food. However, it just isn't possible to eat everything so I take a few bites and leave the rest.
What I've learned is that just like where you see wine sommeliers spitting into a bucket, the same is true for food and travel bloggers.
That's not to say I don't still eat and drink too much or that the temptation is there to overindulge. When that happens though, my gut tells me and just like you guys, when you eat too much rich food or drink too much alcohol ... your brain just isn't able to keep up.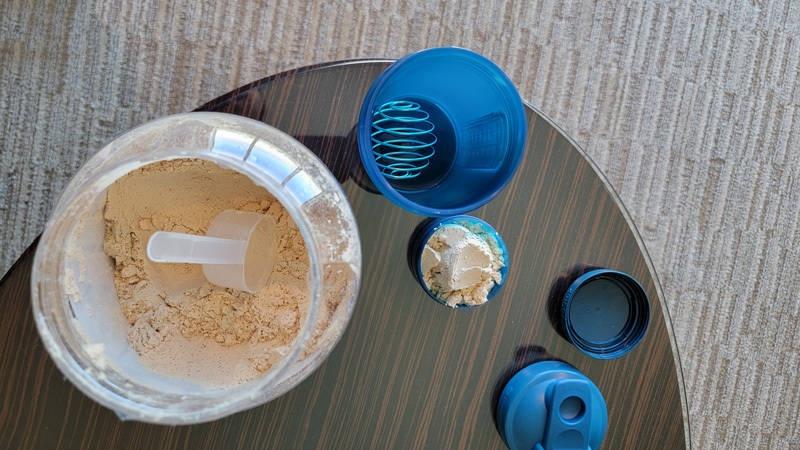 Protein Shakes Are Great For A Quick Protein Boost
While many meals are take care of as part of a group schedule, sometimes there's time off where we can have breakfast or lunch on our own. That makes a great option to whip up a quick protein shake like this Lemon Blueberry one from Naked Nutrition.
There are a lot of options out there for protein shakes but what I like about Naked Nutrition is that theirs have very high-quality ingredients and they are extremely transparent with what's in their various products. For instance, this one contains 20g of pea protein and only 5g of sugar. I travel with my Blender Bottle ProStak so I can just pack the powder in the containers that attach and then add milk or water to it to create a healthy protein boost.
While Naked Nutrition protein shakes aren't intended as a complete meal replacement, I'm not as worried about other nutrients since we're eating so much anyhow. However, getting plenty of protein and giving my gut something easy to digest gives it a nice break so we're ready for plenty of action later!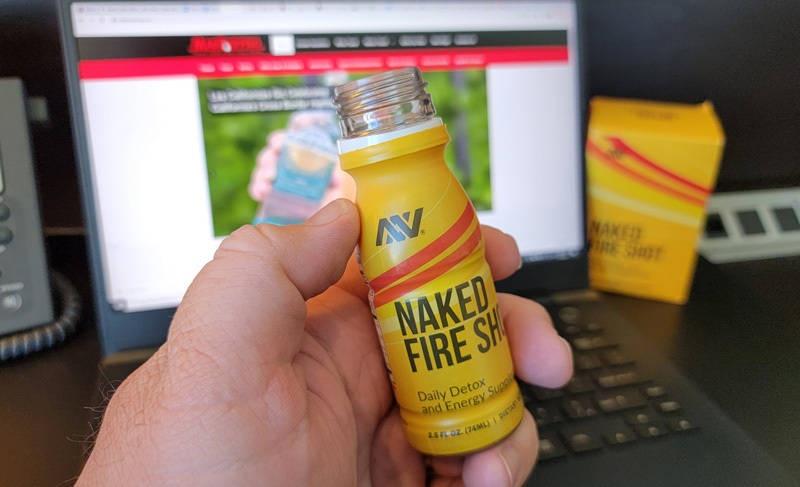 Start Your Morning Off Right
I LOVE coffee drinks but I've recently tried to start being more conscious about my sugar intake. This means my Carmel Frappachinos and iced lattes are pretty much off the agenda. Sometimes though it is nice to have something to help kick my butt and knock the sleep out of my eyes. Naked Fire Shot does just that and frankly it isn't for the feint hearted.
The level of spice will wake you up and the caffeine will keep you going but it might not be for everyone, though it is a great alternative to other products that taste overly sweet and medicine like. Instead, from the first drop that hits your tongue it feels like a shot you might have whipped up for you at a local juice stand or health store.
This energy wellness shot is designed to help energize your mind and body with premium ingredients to support improved immune, digestion, and cognitive function. It contains a similar level of caffeine to a cup of coffee and sources the caffeine from green coffee beans to provide energy and alertness without jitters or a crash later. Additional components include ginseng, organic ashwagandha, raw apple cider vinegar, ginger root extract, and organic cayenne pepper.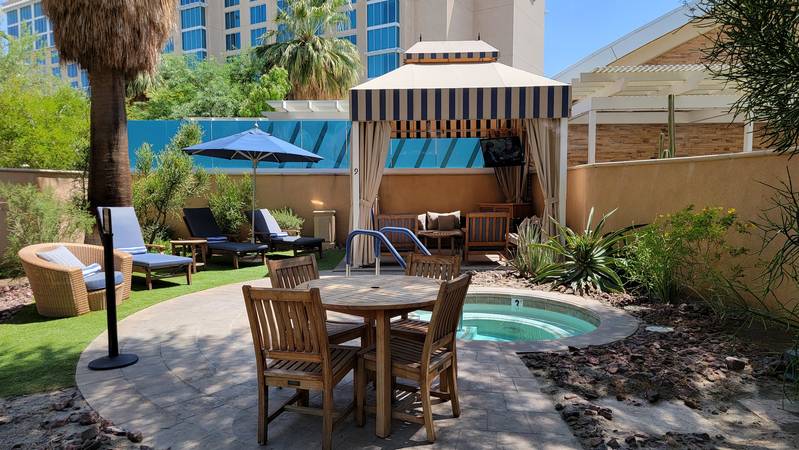 Find Time To Relax And Recharge
No matter how good a supplement or protein shake might be - it's ultimately no replacement for getting some rest and relaxation. That's why I like to take those moments to be alone and relax where I can. People made fun of me for sitting outside here in 110° F heat recently, instead of being inside in the AC but having some moments alone just kicking back and relaxing did wonders for mind and body.
Mental health is something that men don't pay enough attention to but just like physical health, it can't be ignored or it will cause problems that are far more difficult to resolve than simply taking some time out to relax.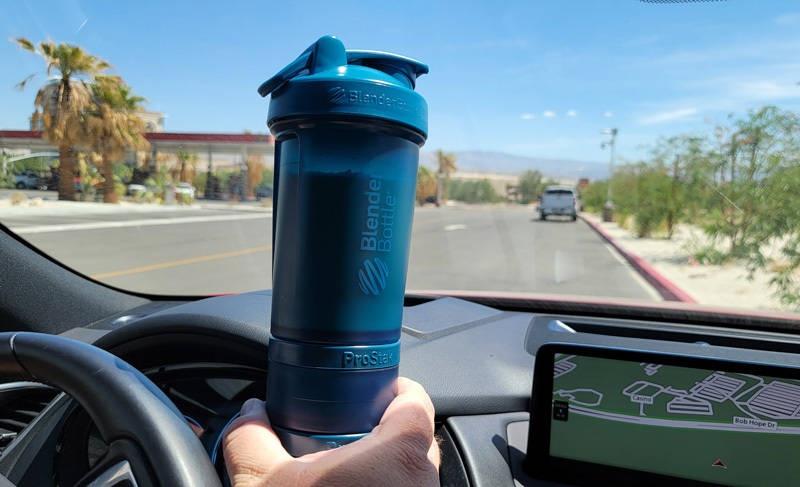 These Aren't Just Things To Do On Trips ...
Traveling on press trips is a particularly brutal and exhausting experience but the reality is that these patterns need to continue at home as well. Instead of grabbing a crappy fast food burger, bring a shaker bottle and some protein shake powder. While water can mix well with Naked Nutrition protein shakes, dairy milk or almond milk works much better since it makes the mixture a bit less "watery". Luckily, these days you can almost always find milk at fast-food drive throughs as part of the kids menu so these work great on the road too!