Northern Europe is cold and damp during the winter but that doesn't mean people hole up inside their lofts until summer. In fact, it appeared to be quite the opposite when I visited last month during our Viking River Cruise. The people of Amsterdam are among the most liberal in Europe, so I suppose it shouldn't be surprising that their zest for life transcends weather. For those visiting the city though, that translates into potentially lower prices and fewer crowds compared to spring and summer. It also presents some unique experiences such as touring the light festival that is held in December and January.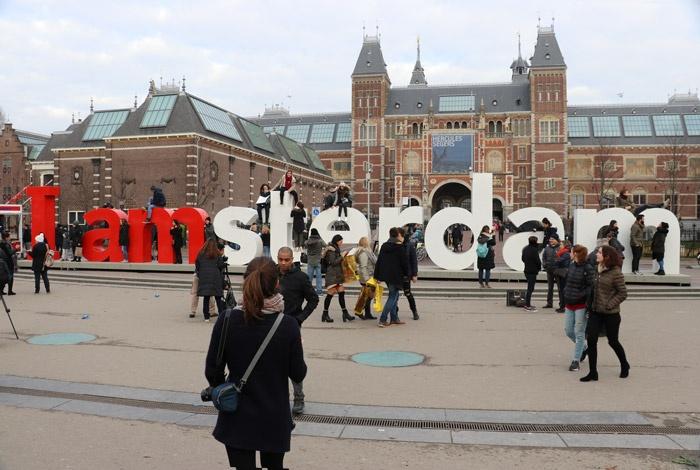 Amsterdam was once the cultural center of the world through commerce being conducted by the Dutch East Indies Company. This means that while it is a relatively young city the city plays host to a legendary number of incredible (and weird) museums. These include the Rijksmuseum, Van Gogh Museum and Anne Frank House for those looking for more high-brown enrichment. However, it also includes other choices such as the Houseboat museum, and of course the Sex museum, Erotic museum, Hash museum, and Torture museum - if that's more your style. Seriously, everywhere I turned there was another museum to visit. There are so many places to visit here that I strongly recommend checking out the I amsterdam City Card which gives access to most of the larger attractions as well as unlimited public transport on the GVB system including busses, trams, and metros (trains are not included).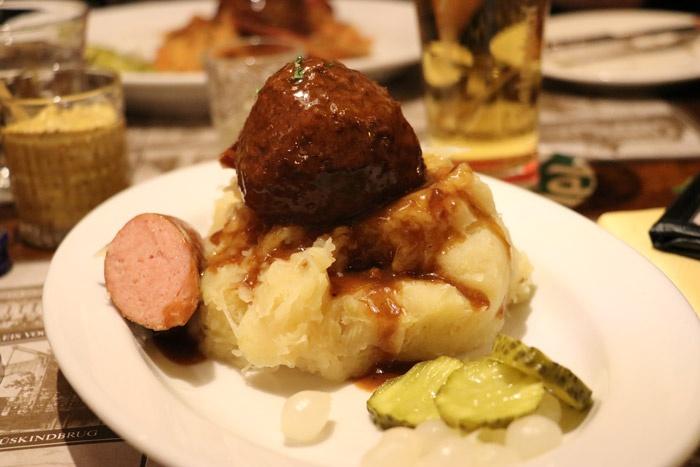 After a day of exploring museums, sights and sounds of the city it's time to grab some hearty food. It shouldn't be surprising that a global city will have plenty of foreign food (in particular American, Indonesian and Indian), traditional Dutch cuisine is quite good too. One of the classics that you'll have to try is a stamppot. This meal consists generally of a meatball, sausage, and then a mashed potato mixture. In my case the potatoes were mixed with sauerkraut, but other options I saw included carrots and onion, as well as greens. This isn't going to win any awards for dynamic flavors but when paired with some cheese and Jenever (Amsterdam gin), you have a meal that is certain to satisfy.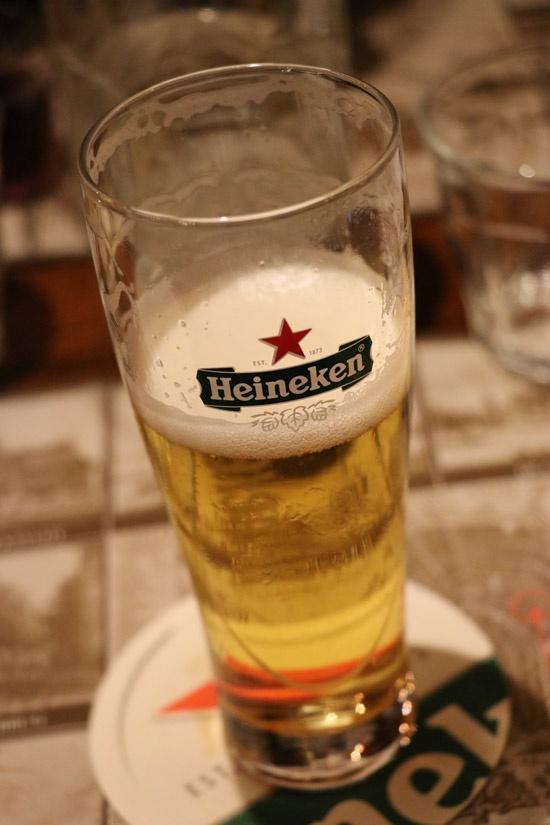 Of course, you'll also find that in many cases beer is as cheap as water at dinner - so grab a Heineken!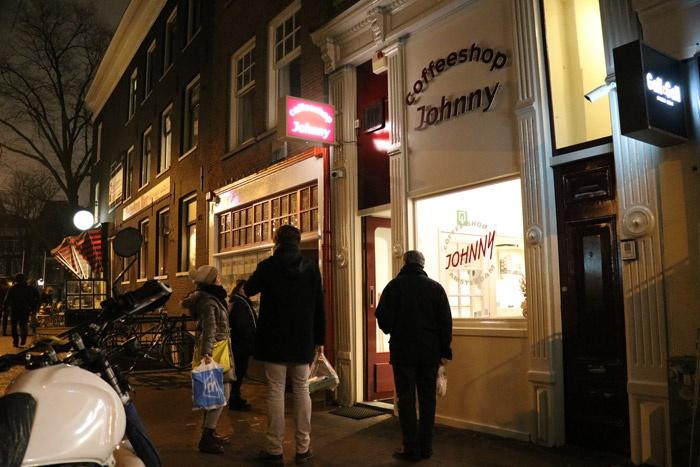 After dinner, it's time to hit some local nightlife! Whether you are looking to simply sip some spirits at a cafe, explore the Red Light District, or visit a Coffeeshop and simply explore the city, your options are open here.
For "research purposes only" we visited Coffeeshop Johnny, which was located just a few blocks from our hotel. With a bit of American conservatism and a few nervous giggles, we went inside and were amazed that this is nothing like the headshops found back home. It is completely a legitimate business and our host greeted us with a menu as well as recommendations. If you are visiting the city and want to try, these guys are super nice and will walk you through what to expect. Note - businesses listed as "Coffeeshop" are different than a "Coffee Shop", so make sure to do your research first :)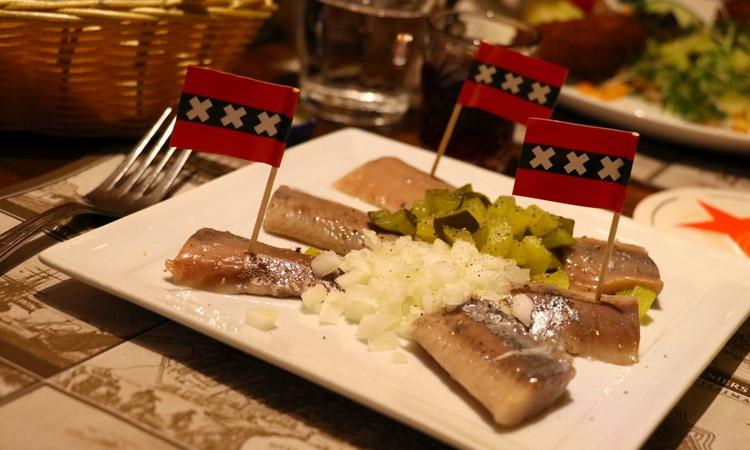 After your visit to the coffeeshop, you're likely to want to enjoy a snack or two - Amsterdam is chock full of street foods such as fries, waffles, and herring. Or if you would prefer, there are plenty of cafes where you can sit and chill as well.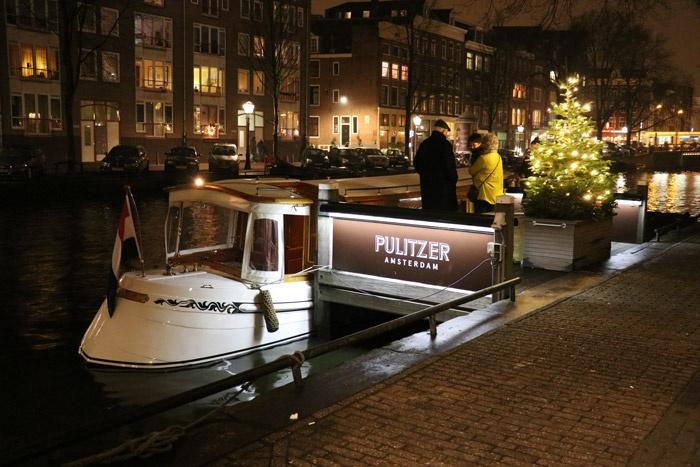 Our hotel - Hotel Pulitzer - invited us to join them on a private canal boat cruise just for special guests of the hotel. The classic 1909 boat "Tourist" is stunningly beautiful and the captain welcomed us on board with champaign.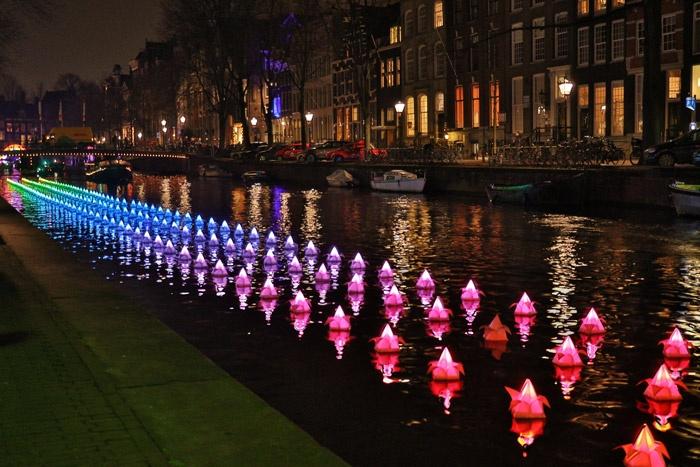 During our tour, we got a chance to see some fantastic light displays both along the various canals as well as in the main harbor area as well. The 75 minute cruise costs approximately €38, though as noted above the lights festival is only in December and January.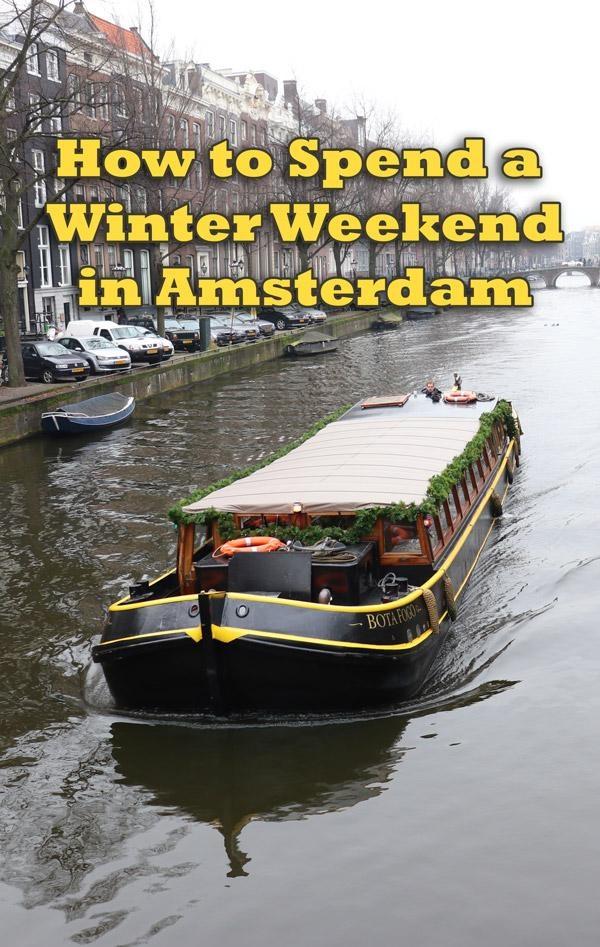 No matter how you choose to spend your winter weekend in Amsterdam, you are almost certain to have an amazing time. Even just walking along the canals is an experience that will be remembered for ever!