Drinking and driving is a serious subject and the best option is to hire a driver or assign a designated driver. That isn't the only solution though, but you will have to make some compromises to ensure that you, the car, and those around you remain safe. Over the years I've learned several techniques to stay safe while exploring wineries as well as brewery and distillery tours. Here are my best tips for staying safe while on a wine weekend road trip.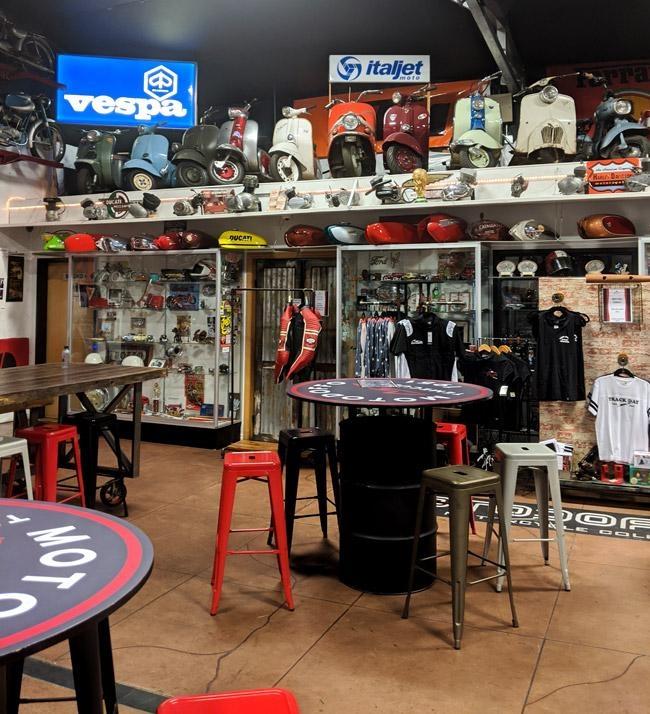 Our trip this time started out at one of my favorite Temecula wineries, Doffo Winery. I absolutely love this place since in addition to great wines and an awesome family that runs the operation here - they also have a fabulous collection of Italian motorcycles, scooters, and racing memorabilia.
It's this intersection of motorsports and alcohol that made me want to share some of my tips with you guys. These two worlds are closely connected but tragically accidents and miscalculations can occur. Some of these are unavoidable but others depend on you as the operator to be responsible and understand your limits.
For this trip, I was blessed to have one of my favorite vehicles - the 2020 Chevrolet Blazer RS. Chevy introduced the Blazer RS last year as the sport trim and the 2020 version, with a few minor updates, is essentially the same vehicle. When it comes to mid-size SUVs for a road trip, this is my favorite one out there. I love the fact that it has all the technology you'd expect in a mid-sized SUV but instead of wasting space on a 3rd row it has ample trunk space for bags and a wide wheelbase that handles corners extremely well. Plus, it has the same 3.6L V6 with 308 hp and 296 lb-ft of torque as the Camaro so it has plenty of pep!
It's not fancy, but it is a lot of fun to drive on the highway or slinging it around twisty mountain roads.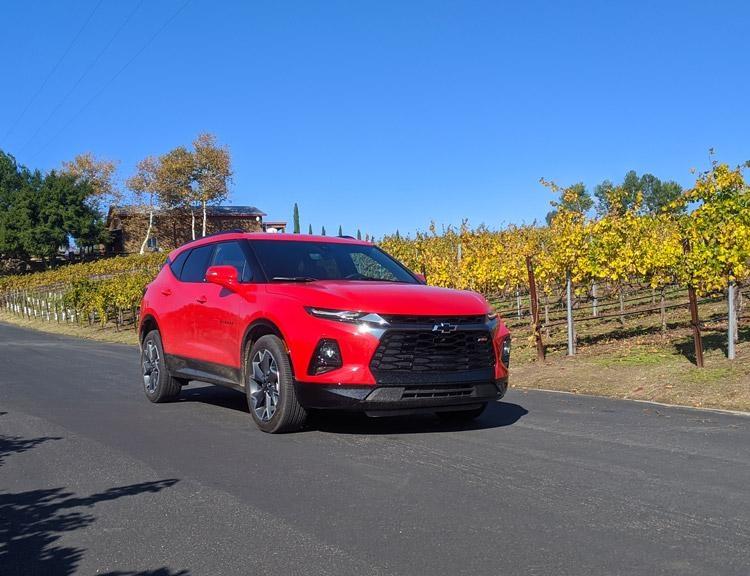 It also has a full suite of safety features that make driving safer. This includes adaptive cruise, lane keep assist, rear cross traffic alert, forward collision alert, and even automated braking. Plus it has an advanced camera system that I love since it makes it SUPER EASY to park in tight spots.
This sense of comfort and handling makes it an excellent choice should you be taking a trip where there might be distractions. If you ever feel even slightly incapacitated - tired, angry, or even just a bit buzzed - NEVER DRIVE. However, having a solid, safe and reliable car like this helps make things easier should you make a mistake and miss judge your abilities.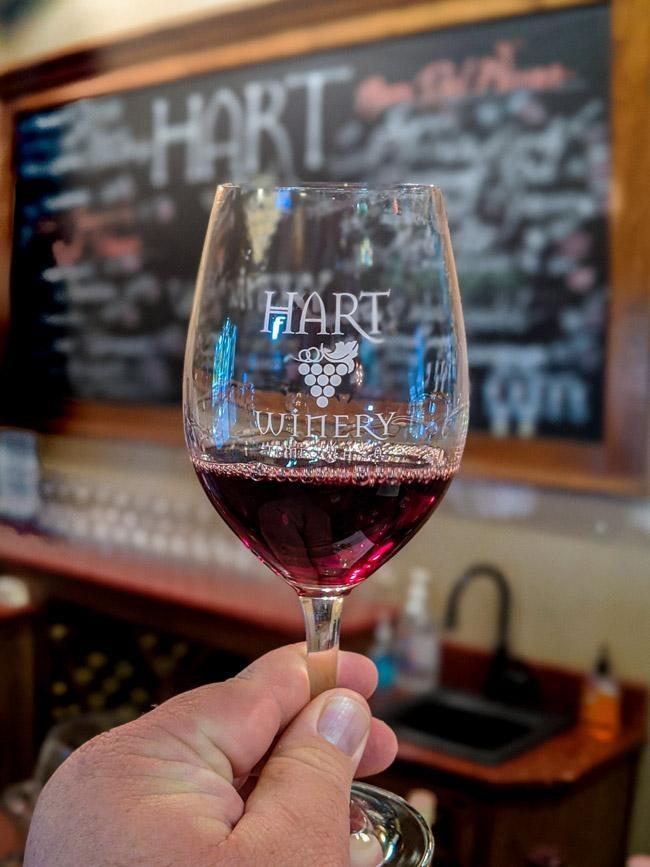 Moderation Is The Key To Staying Safe On a Wine Weekend Road Trip
The biggest thing to focus on here is moderation. When you are drinking full glasses of wine at dinner or after a golf game with buddies you know how much you are consuming because you can count the number of glasses. With wine tasting though it is more difficult.
A typical pour will be roughly 1-3 oz in size but occasionally the pours are much more generous. That standard amount seems small but when you consider that you'll be going through five, sometimes many more, tastings the number adds up quickly!
For example, approximately 8-10 oz of wine is considered "one drink". Depending on how generous your bartender is, your 5 samples of 3 oz could be almost two drinks total. This ambiguity makes it critical that you closely monitor your intake since you may not even realize how much alcohol you've just consumed.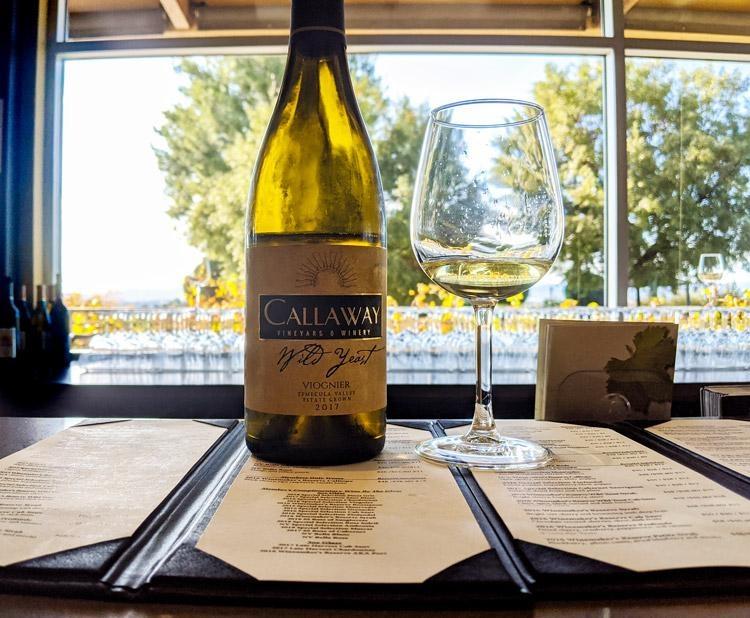 Split the Wine Tasting With a Friend
When traveling with my wife, she and I will share a wine tasting. Initially, we did this to save on money but now we enjoy this as standard practice. When driving, it means that we consume half the normal amount but there are benefits even when we have a driver. For instance, it forces us to try varietals that we might not have considered and in those instances where the winery has a vast portfolio, now we can enjoy more tastes!
An excellent example of a winery like this is Callaway Winery in Temecula, California. While they have some favorites of ours - sometimes it is fun to explore more of the menu than we can with just a single tasting.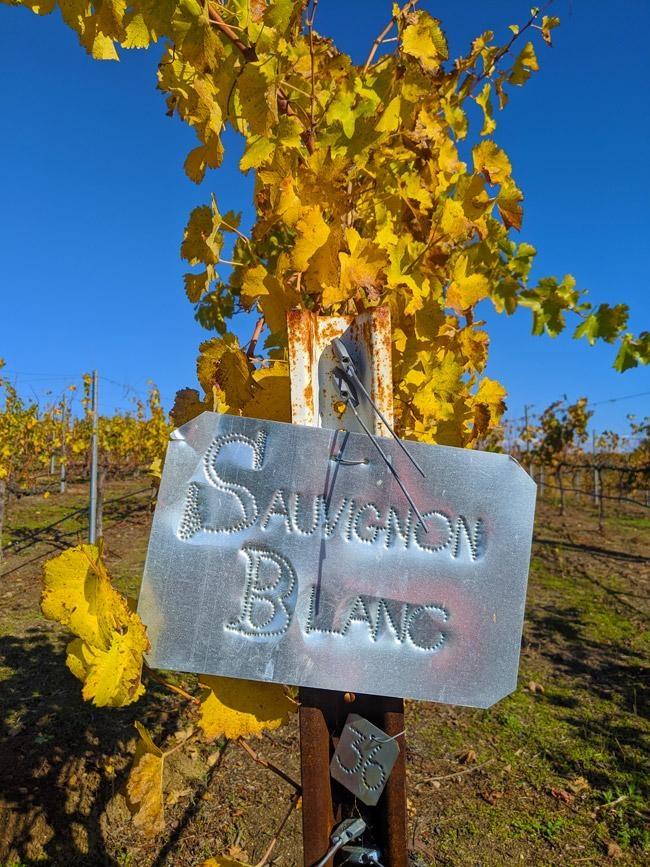 Space Your Time Out Between Tastings
The next technique is to space out your tasting schedule and give your body time to recover. While you could do 6 wineries in 3 hours ... and some commercial tours are this aggressive. That's simply not a good idea. Your palette can get burned out from the alcohol and that reduces your ability to taste the important nuances. When driving, it is even more important since it will give your body a chance to metabolize the alcohol and in the case that you've consumed enough to become intoxicated, it will also allow your body to tell you that too.
Instead, consider taking a walk through the vineyard, explore the gift shop, or even better ... grab something to eat.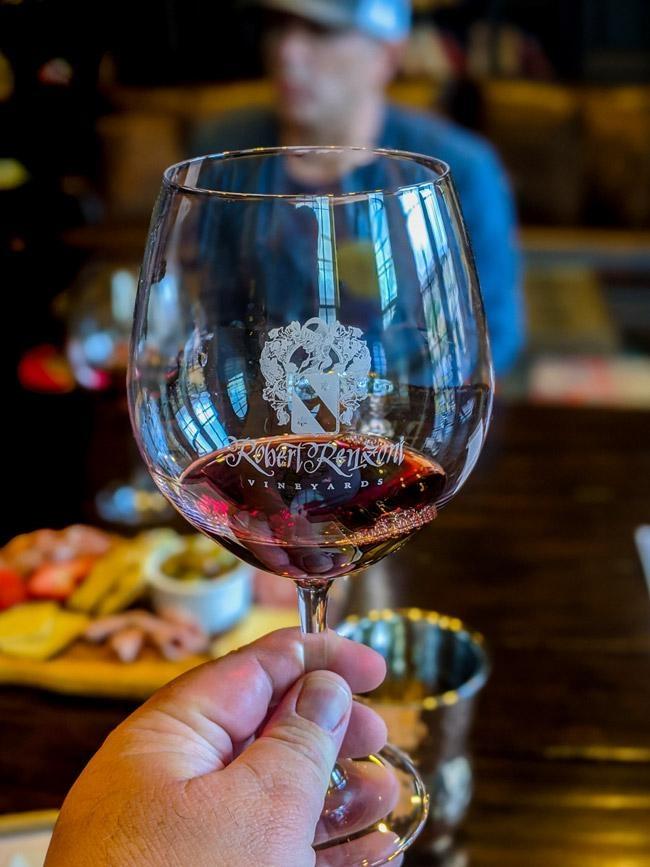 Make Sure To Enjoy Food While Enjoying Your Wine
A full stomach helps slow the rate that alcohol is absorbed into your body. If your stomach is empty then the wine will pass more rapidly to the small intestine where it can be absorbed into the blood.
Additionally, by enjoying some food it will slow you down on the amount of wine you are consuming. That's why I always carry some granola bars, trail mix, or even pretzels with me when doing wine weekend road trips. I can keep this in the car to enjoy between visits but it is far more enjoyable to partake in the foods available at different wineries. Depending on where you visit this can range from a charcuterie board as we enjoyed at Robert Renzoni Vineyards or a full meal.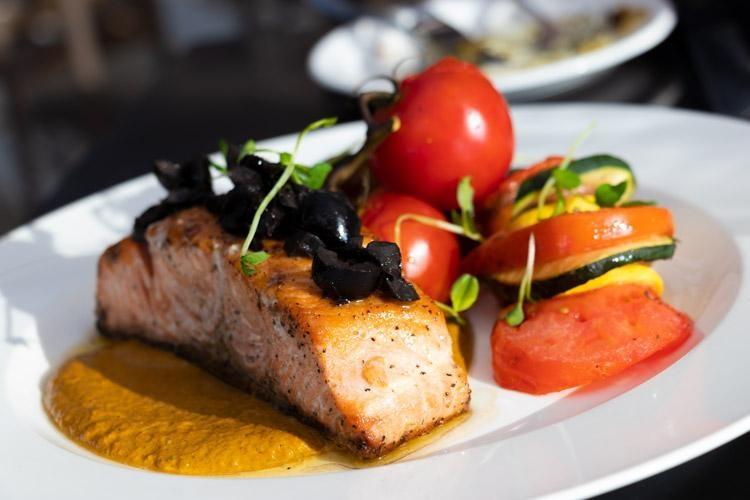 Plan Alternative Transportation To Your Favorite Wineries
There are some wineries where I know that I want to enjoy a full glass of wine or maybe a flight of my favorite vintages. There's absolutely nothing wrong with that but you need to plan for that in advance. For instance, in many wine destinations, you'll find that there are clusters of wineries located within walking distance or maybe there are bikes available at your hotel.
This is also important to consider when it comes to dinner. Again, some wineries will offer shuttles for guests that are dining in their restaurant. However, the best bet here is to make this your last stop, park your car at the hotel and get a Lyft or Uber to the winery and dinner. This way you don't have to worry about anything and you can simply relax and enjoy the rest of your evening.