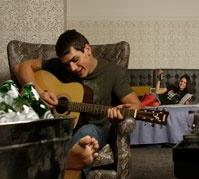 You don't need to be married to take a Man Trip of course, but since the majority of our readers probably are, we are officially celebrating Husband Appreciation Day tomorrow, April 19, 2008! Like many things on the web, this seems to be a collective "yeah, that's cool, lets all agree to this" holiday rather than some officially sanctioned event, but hey, I'll take what I can.
My wife's reaction to the news of Husband Appreciation Day was, "When is Wife Appreciation Day?" To which - as a usually smart guy - I responded, "Everyday is Wife Appreciation Day!" ... somewhat amused, she said that she thought every day was already Husband Appreciation Day and we both laughed.
So, whether today is the official day or not, I have decided to put together a list of the 10 Great Man Trips you might want to plan in honor of this not-quite National Holiday, Husband Appreciation Day! These ideas are a little different than our usual ideas because they aren't "men only" but they are quick trips or one-night activities that are "man focused" and your wife probably won't mind going with you! (after all, how husbandly is it to take a Husband Appreciation Day trip without your wife ... ) Most of these activities can probably be found in your local area, but some might be easier to find or organize than others. If you need help finding a great idea in your area, please feel free to contact us! Without further ado, here is our list of ...
Husband Appreciation Day Ideas:
Wine Tours
While wine tours used to be only found in California's Napa Valley region, today, wine tours can be found almost anywhere in the Country from Southwest Michigan to Upstate New York, Long Island, Virginia, Georgia, even Colorado.
Brewery Tours / Beer Tasting
While the mega breweries of Anheuser-Busch and Miller Brewing Company are located in the Midwest, there are breweries and microbreweries across the country.
Posh Hotel Suite with a Rockstar Theme
These hotel suites are mostly to be found in major cities like Chicago, New York, Los Angeles, Las Vegas, and Nashville, you can also adapt this idea to stay in a nice hotel closer to you and get a limo to take you to a concert. If you are in Chicago, check out the Celebrity Rider package at Hotel Sax where guests get VIP access to the House of Blues and their own Juice Bar with smoothy tender, and a bunch of other cool rockstar stuff! Another option for this way to celebrate Husband Appreciation Day would be to contact the guys over at Red Carpet VIP in Las Vegas who can set up the ultimate VIP experience - complete with private jet, awesome exotic cars, and of course going to the front of the line at the most popular clubs in Vegas. More hotels on UpTake.com
Baseball Game and a Great Steak Dinner
What can be more manly than a great baseball game and a fantastic steak dinner?
Jetski / Waverunner Rental
Obviously this is limited to areas that are close to water, but many lake and river resort areas will rent jetskis and they can be a blast!
Arcade Gaming Night

Remember those old classic arcade games you used to play in the pizza shops and quicky marts? Well, they are still found around the country at places like Sega GameWorks and Dave and Busters. Plus there are a number of locations that could still be considered "arcades" including the awesome Star Worlds Arcade in DeKalb, IL and Nickle City Arcade in Northbrook, IL. If you are looking for something a little more modern, there are lounges across the country that let you experience the ultimate video gaming experience with flatscreen tv's and great sound systems. The Sax Hotel in Chicago in Chicago is one great idea - especially if you want to combine it with the Celebrity Rider package I mentioned above. Of course, you need to be a guest of the hotel to use their game suite called the Studio. Another great option is the Game Time Lounge in NYC where you can rent the lounge by the hour and they serve various snacks and stuff.
Golf Outing with Lessons With a Pro
Great golf courses are found nationwide, which you probably already know if you are a golfer. Make your Husband Appreciation Day golf outing a bit more special by hiring a pro to help you improve your game.
Posh Hotel and Spa Treatments
More and more hotels are starting to offer "guy" focused spa treatments. Do the guy stuff, while your wife enjoys the girly stuff, and then end the session with a nice couples massage that husband and wife will both appreciate!
Camping Trip
Get back to nature and explore your inner man. Camping trips can be great with your whole family or spending a romantic night in the woods just the two of you. If you cook up a great meal on the grill I am sure your wife would love to show you just how much she appreciates you that night!
Test Drive Fancy Cars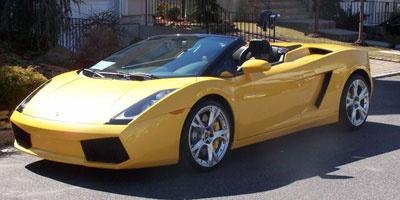 I am sure every car dealer or car salesman is going to cringe at this suggestion, but hey you can probably pull it off if you are careful and a good actor. First of all, if you are going to do this and you aren't the type to normally buy a fancy car, dress the part! Don't walk into a Mercedes dealership and expect them to give you any attention if you walk in wearing flip-flops and a tee-shirt. Wear a nice suit or a good looking polo and look and act like you should be there. Not every dealership is going to let you do this, but most areas of the country have tons of car dealers, so if you strike out at one, go to the next. Overall, have a great time playing dress up and enjoy the afternoon.
Well, now all you have to do is wait and hope your wife reads this - and of course hope you have been a good boy and deserve to be rewarded during ...
Husband Appreciation Day!
And don't forget that Wife Appreciation day is coming up soon too. September 20, 2008!