Vegas can be a tricky place if you don't know what you are doing. I know my first few visits weren't nearly as fun as those that followed since I began to learn my way around but I'm in awe of Las Vegas Concierges. There is so much stuff going on in this city that is constantly changing and yet they seem to know everything about it as it happens.
Recently I discovered that a fellow blogger Kevin Spike Zelenka from DoubleTroubleDaddy.com was a former concierge so I had to ask him to share some of his best advice with us!
What are some hidden gems that you'd recommend if some of you guy friends came into town?
One of my favorite haunts has ceased to become a hidden gem over the years. There's a Super 8 Motel behind Bally's Hotel and Casino on Koval Ln. (East side of the Strip.) Adjacent to it is the Ellis Island Casino and Brewery. In addition to the affordable dishes they offer in their restaurant, they also have an area where they make ribs and chicken on a huge grill outside. I swear you can smell it from the strip. Pick either the ribs, the chicken, or a combination of both, and they bring it to you with baked beans, corn on the cob, coleslaw and bread for like 12 bucks. The amber in their brewery is one of my favorites, and If I'm driving I'll opt for their rootbeer instead. If you're a singer (or a wanna be one) there's Karaoke in the lounge from 9pm to 3 am that will make an episode of Star Search m hour!
As a Vegas local, what places are you glad tourists haven't discovered yet?
If I told you, I'd no longer be glad…lol. Probably the Double Down Saloon. Great drinks (ask me about "ass-juice or the bacon-martini), great bands, and an awesome dive bar vibe.
Is it true that the "off strip" casinos have better odds?
If by "odds" you mean can you win more? Well, that's a loaded question. If you play slots, it's all about timing. Right place-right time. Although it feels that you can't seem to win as much on the one-armed bandits on the strip, it's only that you didn't play the right machine when you were supposed to. If you're a table player, then yes, some of your off strip properties will give you better odds. There are still a few places where you can find 3:2 blackjack or a single deck shoe, and some that still allow up to 20x odds on the pass line, but these are few and far between, and usually located Downtown, or off the strip.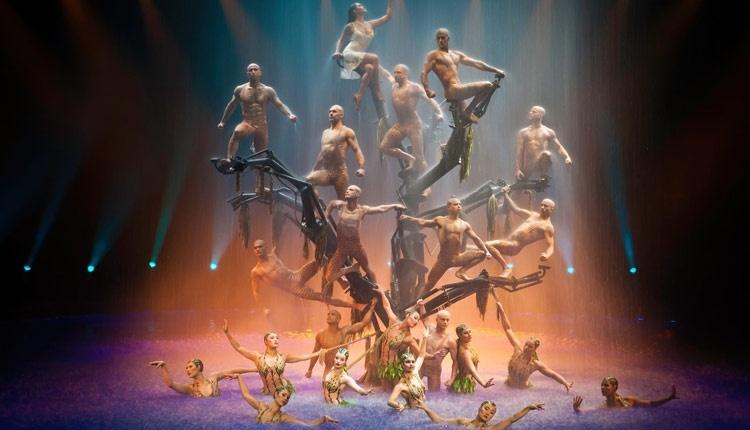 Lightening Round Vegas Tips!
Favorite Steakhouse? Hanks at Green Valley Ranch
Favorite Cigar Bar? I don't have one, but despite the I'm sure inflated prices, I'm kind of anxious to try Davidoff of Geneva's new one at Fashion Show Mall.
Favorite "Classic Vegas" experience? Cocktails at the Peppermill Lounge and dinner at Piero's.
Favorite Resort? On the strip? Probably Mandalay Bay. Downtown? Golden Nugget or El Cortez. Off Strip? Green Valley Ranch.
Favorite Show? Le Reve at the Wynn (hint: Just watch it, don't try and figure it out!)
Favorite "Extreme" Experience? I haven't had a chance to do may "Extreme" experiences here in Sin City. (Other than Double Down Saloon at 1 in the morning.) I did recently try the gas cart racing at Fast Lap Indoor Kart Racing. 2 races were just long enough to get the adrenaline going!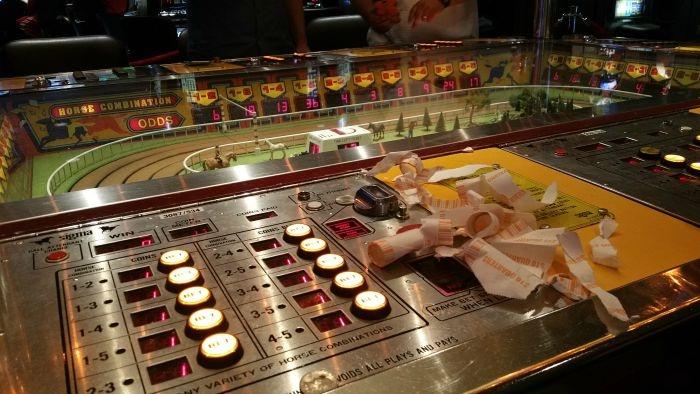 What are some tricks that resorts try to use to get people to spend money and how can you avoid getting taken advantage of?
Vegas was built on not only getting people to gamble, but keeping them gambling. The bathrooms are located in the back of the casino, beyond the rows of slot machines. There are no windows or clocks to remind you that you've been playing much longer than you should be. Remember that the casinos weren't built on winners. The only people really winning are the owners and their shareholders.
Here's my 5 tips to surviving Las Vegas:
Don't gamble more than you can afford to lose. Budget your money daily, and when it's gone for the day, it's gone. There's plenty to do in the Las Vegas Valley without placing a bet.
Too often I hear people say "I can bet a little more because I won, so I'm actually playing with the casino's money." This is a falsehood, and one of the biggest reasons that there are so many losers in Vegas. The minute you win, it's NOW. YOUR. MONEY.
There is a reason why everyone has changed over to the whole ticket in-ticket out systems, and it has nothing to do with not having to pay change people. It's the same reason that when you gamble at a blackjack table they are quick to replace your drab green cash with brightly colored chips. When you look at casino chips, or a piece of paper with a cashout amount on it, or even the "credits" on a slot machine, the last thing you see is MONEY. But they are money. Don't be afraid to change them into cash, and start over. A $100.00 TiTo or poker chip is easy to throw into another machine or on another table. If you have 5- 20's, maybe you'll think twice about how much you feed back into the machine, or lay on the felt.
Schedule some other activities when you come. Some you can even pay for in advance. A nice dinner by a Celebrity Chef, a Vegas show, or a sightseeing tour will be an experience that you'll remember long after you leave your money behind. It also reminds you to take a break now and then. Plus, a guy's gotta eat.
If you win big (quit laughing, it could happen), remember that we're like any other big city. We have banks beyond the lure of the strip. Don't be afraid to throw some of those greenbacks back in your account even wire some of it home.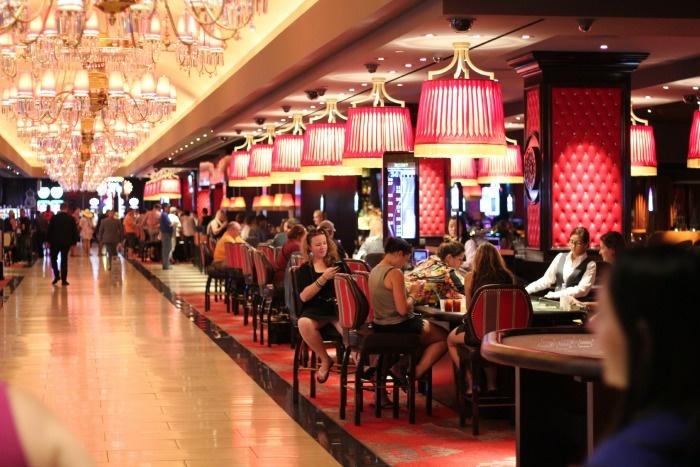 What's best advice to help people have an awesome time in Vegas on a guy's weekend?
Coming to Las Vegas is just like visiting any other major city. There's plenty to do, an unlimited amount of food and drink options, and fun to be had no matter how old you are. Just remember like anywhere else, be responsible, and keep your wits about you. Las Vegas is an incredible place, but needs to be treated with respect. If you can keep that in mind, you're already a winner.
Kevin Spike Zelenka is a freelance writer, and the stay-at-home father of twin toddlers. Living in Las Vegas for the last 20 years, he has won and lost more than he cares to admit. He says he hit the jackpot when he met and married his wife Shannon. They took a gamble, had twins, are now a "Full House". Although he traded life on the Strip for the safe bet of the family he has today, you can still occasionally find him rolling the dice, or playing video poker. Look for the guy with the scotch, a cigar, and a big grin on his face. You can also find him on his blog; doubletroubledaddy.com