While the reality is far more complex, there's few warriors that are more iconic than the Vikings. While the days of murder and pillaging of villages are long since gone, there are many ways to still celebrate this amazing culture who's descendants today offer some great adventures for guys looking to experience the ferocious glory of being a viking warrior!

Whiskey Distilleries in Norway
You sort of have to believe that those long sea voyages and bloody raids were in someway supported by a thirst for strong spirits and Nordic distilleries today are no slouch. With multiple distilleries in the country producing fine whiskey, it might be hard to choose a favorite. However, one stands out - Aurora Spirit. This is the world's most northern distillery and it is set in an abandoned NATO base that was built by the Germans in WWII. Today though, it is surrounded by reindeer, moose, and other arctic animals instead of soldiers.
Unlike it's kin in Scotland that inspired the owners to open Aurora Spirit, whiskey isn't the only draw. Visitors here also have the option to take snowshoe walks, axe throwing demonstrations and soaks in a jacuzzi ... as well as the traditional whiskey tastings.
Norway Viking History and Ship Museum
Vikings were master sailors and in their time, they sailed the rivers of Western Russia, conquered the coastlines of Scotland, Iceland and Greenland ... some say they even made it as far as North America in their boats. While many of the Viking ships have been lost, The Viking Ship Museum has three on display in various stages of restoration. Additionally, The Historical Museum features some other great Viking artifacts including the only complete Viking helmet ever found.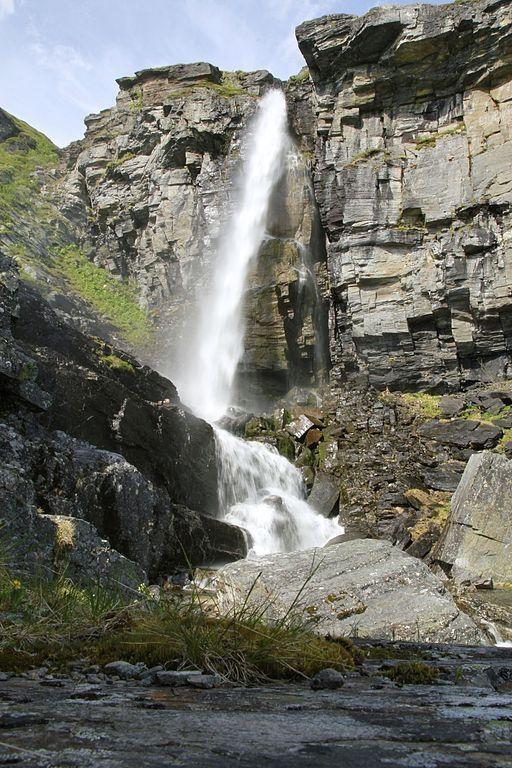 Explore the Natural Glory of Norway
Norway is an absolutely beautiful country with majestic coastlines, beautiful waterfalls in Norway have been one of the prime tourist draws recently as well.
Vikings were great astronomers - especially with using the sun and stars for navigation, so your Norwegian adventure wouldn't be complete without heading outdoors at night for some spectacular star gazing and depending on the time of year even viewing the aurora borealis or northern lights dancing across the sky. While the aurora might be seen from anywhere in the country if the conditions are right, the farther north you go it will be darker and more likely to see it.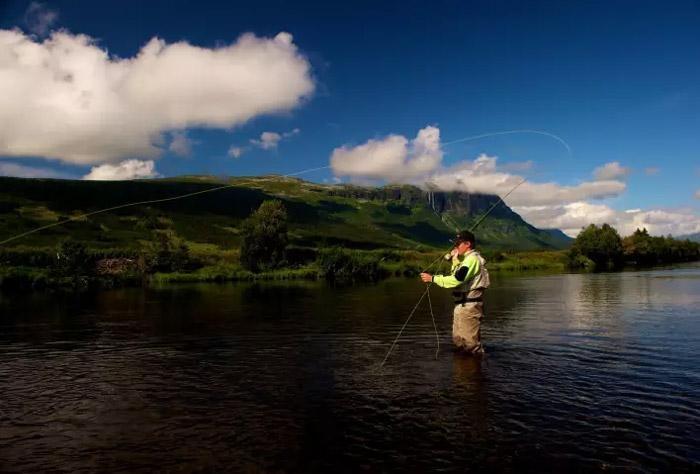 Norwegian Fishing Adventures
While Viking farmers were known for their brewing beer and distilling liquor (it was the law during Viking times that all farmers must produce alcohol!), the Viking warriors also embraced the bounty of the sea. With an incredible coastline, inland rivers and rich offshore fishing grounds there are some amazing opportunities to fish in Norway.
For those extreme fisherman among you, imagine fishing around the clock under the midnight sun during the summer ... or braving the bone chilling cold and going ice fishing under the northern lights in the winter!
Even if you aren't prepared to brave the icy waters, do make sure to try of the amazing Norwegian food that come from the waters.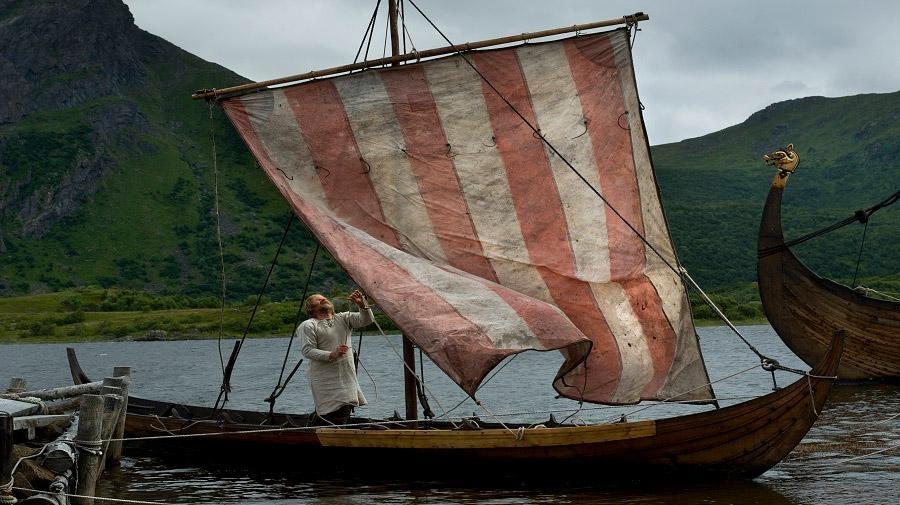 Test Your Strength Against Real Viking Descendants
It's one thing to say you could be a Viking warrior ... but now it's your chance to prove you really measure up Each August, at the Lofotr Vikingmuseum in Northern Norway, they hold the annual Viking Festival. This is five days filled with Viking games, a market, musical performances, fighting shows, sailing demonstrations and more. If you think you could be a Viking, THIS is the place to visit to prove your worth.
Even if you can't visit Lofotr during the festival, this is a year-round restored Viking settlement that helps bring the heritage to life for visitors of all ages. Activities include Viking feasts of fish soup, cured meats, lamb, boar, and berries, archery and fighting demonstrations, smithy work, sailing demonstrations and even an opportunity to help row like a Viking.