Whether you are an American or Canadian guy looking to send your buddy off in style or a European looking for an awesome excuse to party, London is a great city to visit. While stag do and bachelor parties do tend to explore the naughtier side of our nature, you can still have an incredible time without getting the bride mad. London is one of those cities, that is brimming with almost any sort of adventure you can possible imagine - from downright naughty fun to regal luxury where you'll feel like royalty. Since there are so many amazing ideas for guys to do in London, we've decided to group them into a few different stag party packages that will be help this London stag do stand out from any other you might be invited to.

Become a Noble and Celebrate Like a Lord
Sure, anyone can do a tour of castles and royal sights in London but on this bachelor party - your buddy will be royalty!
That's why we're going to start by purchasing a noble title. Not only will this be a stag gift that both the bachelor and bachelorette (now Lord and Lady!) will appreciate, but for the rest of your trip you will need to address your buddy properly by referring to him as Lord. Since this will be his legal title, you should make sure to purchase this before the trip so that all reservations can be made properly. For instance, upon showing up to dinner you can say, "yes ... the reservation is under Lord James Hills of Westminster!" While this might raise eyebrows, it's all in good fun and since the bride-to-be will also need to be addressed as "Lady" she will appreciate it as well.
Other Ways To Celebrate Like a Lord in London:
Palace Tours - Buckingham Palace and Kensington Palace both off tours daily. Make sure to check the calendar for Buckingham Palace though since this is the working residence for the Queen of England and as such, is closed when she is residing there.
Tower of London - This is London's greatest medieval fortress and the location of the crown jewels. For the ultimate experience, try the Twilight Tours led by a Yeoman Warder taking guests through the Traitor's Gate, Scaffold Site, and the Bloody Tower.
The London Dungeon - A collection of live shows and thrill rides brings guests back in time to experience the gory life of medieval London. Attractions at The London Dungeon include The Torture Chamber, Tyrant Boat Ride, and City Gates where you can learn how to prepare a head for display on a pike. For added excitement, sign up for Dungeon Lates - and adults-only tour that includes alcoholic beverages and a meet with Sweeny Todd and his evil sidekick Mrs Lovett.
The Medieval Banquet - Go for the full package here at The Medieval Banquet and get into costume then eat, drink, dance, and watch as performers compete for glory in front of you.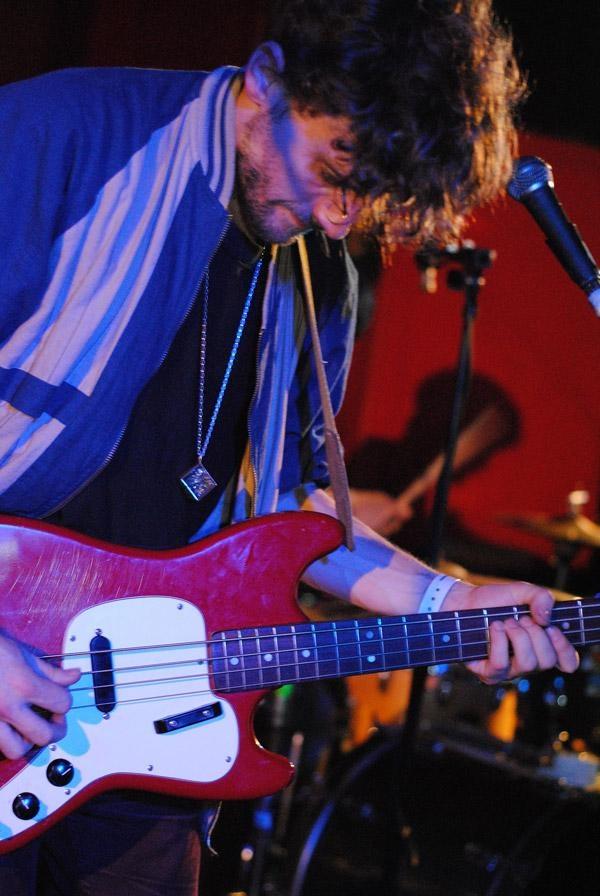 Turn Up The Music and Celebrate Like a Rock Star
London is one of the most important cities in the world in terms of modern music. From Hippies to Punks, Mods, Rastas, and modern Pop music, London's music scene has helped define these trends. Because of this, our next Stag Party Do / Bachelor Party Package is going to be music themed. You'll want to make sure to get a suite to match your rock and roll lifestyle, so let's start with an awesome suite at a posh London hotel. Just remember that while it might be OK for a legend of rock and roll to trash the room and throw guitars against the walls - you don't have a manager or loyal roadies to clean up your mess!
Other Ways to Celebrate Like a Rock Star in London:
Do a London Music Tour - Follow in the footsteps of your favorite band. From The Beatles London Walking Tour to the Sex, Drugs and Rock and Roll Tour of London there's something for every taste.
Visit a Legendary London Music Club - There are too many to list here, but do check out some of the more iconic locations such as 100 Club where Sex Pistols, The Kinks, and The Clash all performed, The Troubadour, Dublin Castle, and Electric Ballroom.
Visit A Famous Music Shop In London - With stores like Reckless Records, Sister Ray, Honest Jon's, and Sounds of The Universe offering a wealth of second-hand recordings and rare music you'll find something special.
Buy Some New Threads and Dress Like a Rocker - London has a wealth of men's clothing stores for every style from punk to posh. Some top picks include Pretty Green founded by Oasis front man, Liam Gallagher, Cyberdog for your rave and techno looks, and The Black Rose for metal, goth, and punk apparel.
Visit London has tons more awesome ideas for how to celebrate London's music scene.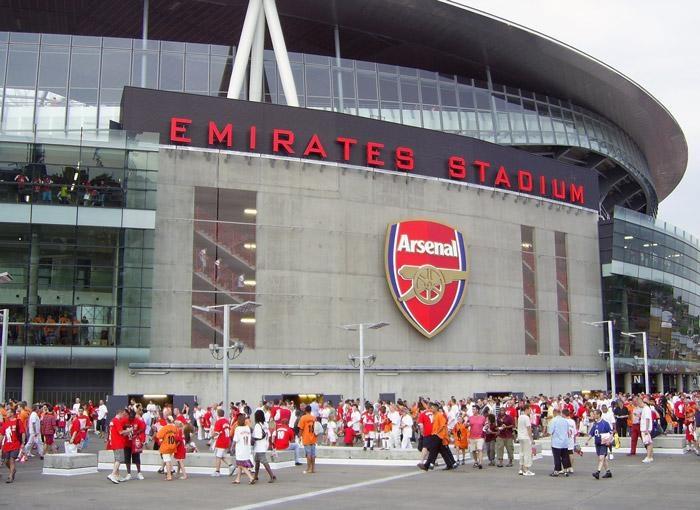 Bend it Like Beckham and Celebrate Like a Footballer
Start this stag party off right with a VIP suite at a one of the big three stadiums in London along with a stadium tour to get a behind the scenes look at where your favorite footballers play. While part of the fun for true football fans is to be with the crowd and joining in the cheering and singing, watching from a VIP hospitality suite with your buddies isn't such a bad idea either.
Tottenham "New Stadium" Tours - When it opens for the 2018/2019 season this will be the largest Club stadium in London with a 61,559 capacity. You can register now to be notified when tours will be available, or you can register for the "Spurs at Wembley Tour" while they are temporarily at Wembley Stadium
Arsenal Stadium Tours - There are a variety of different tours here ranging from the Stadium Tour & Museum, Legends Tour where you are lead by one of the teams former players (including Charlie George, Perry Groves, or Nigel Winterburn), or the VIP Experience which includes even more access including entry to the Emirates Stadium via the Directors Entrance, lunch with unlimited drinks, and a signing session with one-on-one time with an Arsenal Legend as well as a photograph with the Emirates FA Cup and Arsenal Legend.
Chelsea Stamford Bridge Stadium Tours - Chelsea FC Tours are held daily and provide a behind the scenes look at the stadium except on home match days. The Stamford Bridge Stadium tour ends with a visit to the Chelsea FC Mega Store and Museum.