Some vacations are meant to see something specific and others are meant to escape from it all. At one of the more than 100 Montana guest ranches, you can do both. While it's easy to be cynical and think of these properties as nothing more than "guest ranches" where you can go and sip scotch on the porch while watching people pretend to be cowboys for your benefit - this state has a vibrant ranching industry beyond tourism too.
Luckily there is a wide variety of ranch experiences for every type of vacation and there's no "right answer" for how to spend your time here. While some ranches encourage you to simply sit back and relax while being pampered, others cater to those of you looking to get muddy, bloody, and have the time of your life learning new skills like a real cowboy. No matter what you choose though, you are certain to create memories that last a lifetime.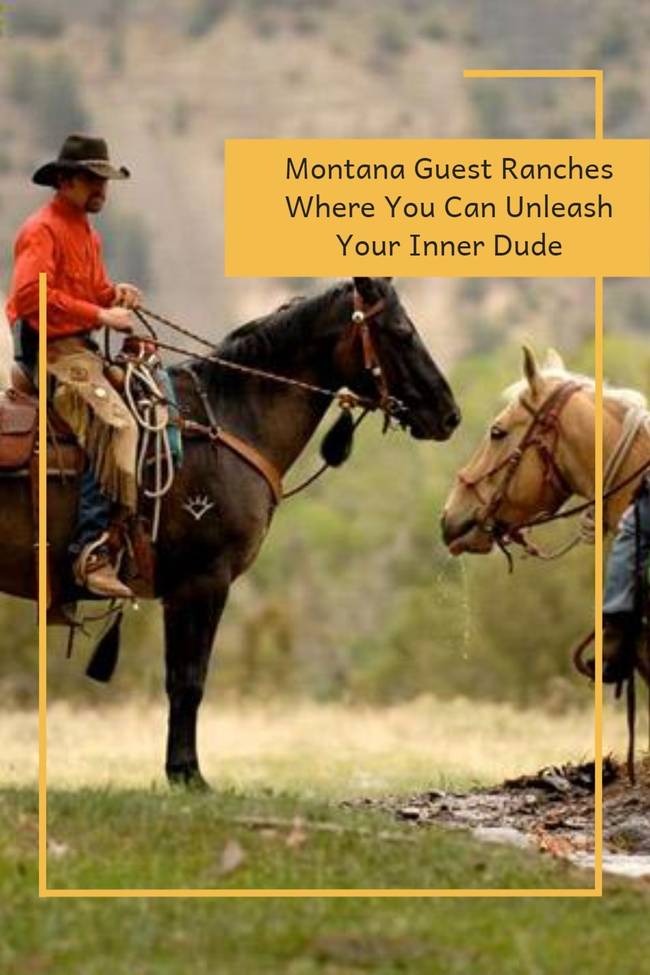 Cowboy culture is something of a mythology in American culture, but unlike other stories - it still exists here. In Montana, people can celebrate the sense of freedom that comes from looking out over thousands of acres and imagining what might be. Those living here know they are limited only by their own stamina and spirit. While the days of the "wild west" are gone, cowboys and working ranches still thrive here because of this environment.
One example of this is the Hollenbeck Ranch, which Montana Tourism featured as part of their video series ....
While ranch life might sound like a dream that you will never be able to achieve, Montana guest ranches are ready to give you a taste of that lifestyle - no matter how much of a city slicker you might be. They don't call this state the, "Last Best Place" for nothing!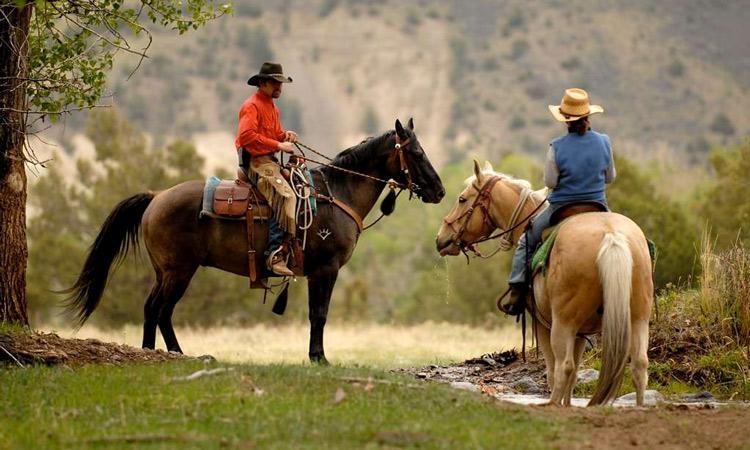 Mountain Sky Guest Ranch
If you are looking for a luxurious getaway in the heart of Yellowstone Country, you can't get much better than the Mountain Sky Guest Ranch. Founded in 1929, the ranch allows guests to experience the traditional ranch life as well as other activities including an on-site golf course, yoga classes, horseback riding, guided hikes, and fly-fishing at the Big Creek on the famous Yellowstone River.
JJJ Wilderness Ranch
This is the traditional dude ranch experience that you might think of when you dream of a Montana guest ranch. It is located near the Bob Marshal Wilderness Complex - a 1.5 million acre reserve featuring unspoiled Montana terrain. In addition to riding and hiking, guests here can also try their hand at shooting sports and archery as well as mountain climbing. For the ultimate experience, guests of the JJJ Wilderness Ranch will want to take one of their guided rides along the Continental Divide and end their journey sharing stories around a campfire at a comfortable campsite after a thrilling day exploring Montana backcountry.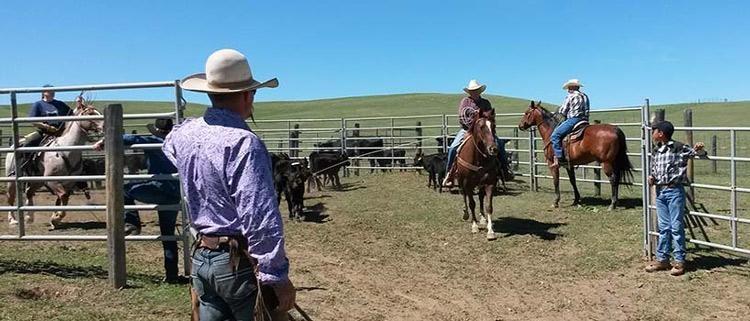 Double Spear Ranch
While some ranches feature cows and real ranch activities as props in the background for exciting photos, others throw guests into the mix to get the full experience. At the Double Spear Ranch, guests are given their own cow and horse to tend during their stay. Depending on the time of year, tasks will vary based on what needs to get done on the ranch. This includes tagging and vaccinating newborn calves in the spring and learning about branding, farming hay, and grain science in the summer. It's not all work here though! Guests will also have a chance for relaxing activities such as spending nights around the campfire, boat trips on Big Horn Lake, and day trip excursions to local destinations including: Yellowstone National Park and Little Bighorn Battlefield National Monument.
Hildreth Livestock Ranch
This is one of Montana's oldest continuously owned and operated ranches and until the 1930's hosted the Tendoy / Lemhi Indians on the property during the summers. If you are looking to immerse yourself in the true western experience, you can't get much more authentic than the Hildreth Livestock Ranch. During your stay here, guests can explore the Continental Divide, fish in ponds stocked by the ranch, and explore the Lewis and Clark Expedition route while visiting old homesteads, ghost towns, and sites where Indian villages once stood. Not only is it rich in history but it is also the highest year-round livestock ranch in Montana with the ranch houses sitting at 7,500 feet and grazing land stretching up to 10,000 feet in elevation!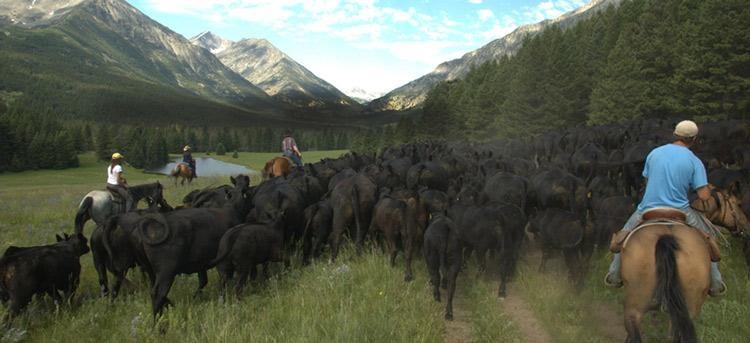 Sweet Grass Ranch
The Sweet Grass Ranch is an operating ranch that dates back to 1880 and is featured on the National Register of Historic Places. It is located deep in the mountains, forty miles from Big Timber, Montana, and surrounded by some of the most beautiful terrain imaginable. While there are a variety of guest activities here such as rides, hikes, fishing, birding, and photography excursions, guests are also invited to take part in all phases of ranch life. Dinners are served family-style and the guests are invited to live an authentic ranch life during their stay - just like six generations of ranchers have already.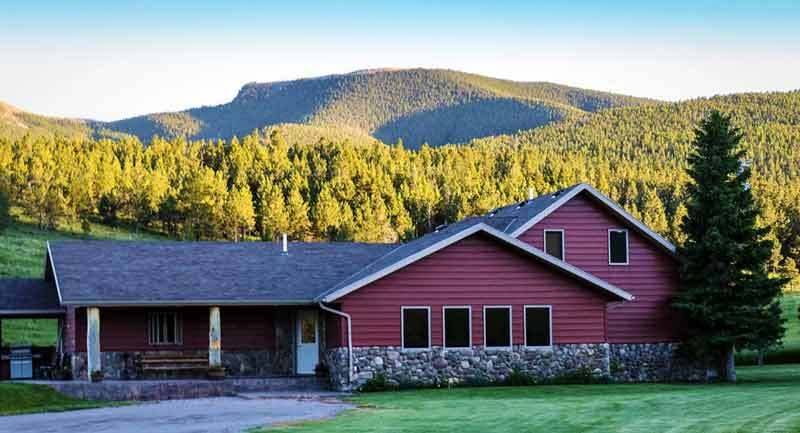 Hughes Mountain Ranch
If you are looking for hunting, Montana is one of the best places in the country to visit. So, it's not surprising that they have guest ranches that cater to this as well. The Hughes Mountain Ranch in central Montana has more than 100 years of ranching history, is set on more than 11,000 acres of private land in the Little Belt Mountains that are filled with Rocky Mountain Elk, Mule Deer, Whitetail Deer, Antelope, and several species of game birds.

For the ultimate Montana Mancation, you can bring five companions and the ranch will be yours for six whole days of exploring, tracking, and collecting trophies to take home with you.
Of course, even if you aren't looking to go bow or rifle hunting, you can still go elk horn hunting – collecting the horns that are shed in March and April and can be found lying on the ground waiting to be picked up.
For an awesome Montana guest ranch experience, make sure to visit https://www.VisitMT.com for more great ideas!