Paris City Vision offers thrill-seekers and history buffs a chance to explore the legendary Paris Catacombs where more than six million bodies are buried. This one-mile tour that includes areas generally off-limits to guests and a skip-the-line ticket so you can avoid waiting to get inside.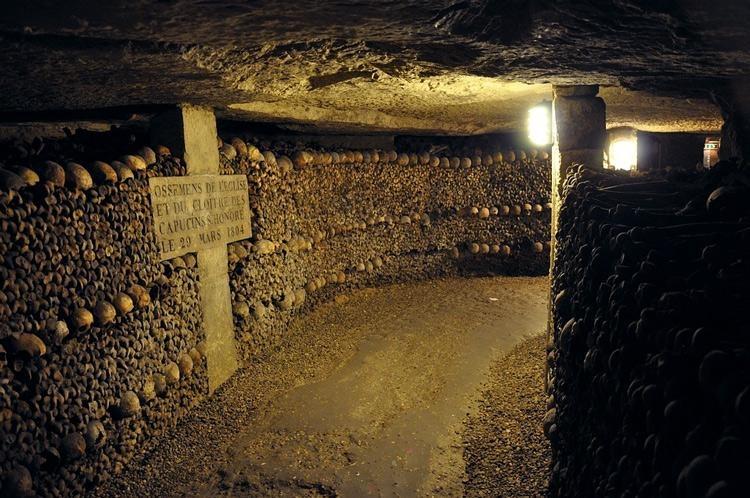 Not everyone knows, but there is a parallel world under Paris. This world is not made up of intersecting subway tunnels, nor is it made up of complex sewer systems. This world is made up of skeletons and other burial remains from more than six million bodies.
Fascinating and mysterious, the Catacombs of Paris are home to a host of legends that will be told to visitors by a passionate professional guide. Nestled in the abyss, under bustling streets and historical monuments, the Catacombs date from the late 18th century and were originally dug to transfer the bones from Parisian cemeteries that had become unsanitary. After descending 130 steps to a depth of 65 feet, visitors are greeted by the famous front piece "Stop, this is the empire of death" announcing the entrance to this underground labyrinth. By purchasing this visit through Paris City Vision, tourists will benefit from a "skip the line" priority access which can save up to two hours upon arrival.
This
Paris Catacombs tour
covers almost one mile of pathways and is reserved for adults in good physical condition.
Departure: 3/5 Avenue du Colonel Henri Rol-Tanguy, 75014 Paris
Duration: 2 hours
Price: $80