This weekend I had a chance to look back at some of the fun trips that I've taken over the years and right up there in the top 20 were I discovered a pattern - I really like the freedom of going fast, getting dirty, and having fun with my friends while exploring new places. While there's an undeniable level of comfort sitting in a fully enclosed truck or SUV, some of my favorite adventures were spent strapped into a Polaris RZR.
The following adventures aren't listed in any particular order, each one of them was a special experience where I learned something new, tried something different, and celebrated the end of the trail with good friends. That's ultimately the best part about these trips ... the memories that you can create while having fun!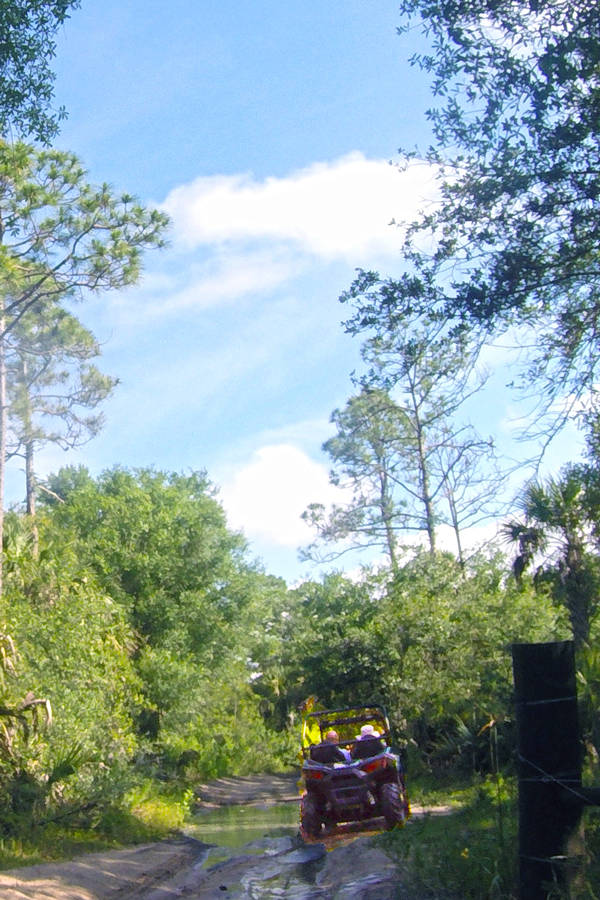 Florida Tracks And Trails
Florida Tracks and Trails in Southwest Florida was an interesting guys trip adventure because it was the first time I'd ever really gotten muddy in a RZR, was the first time in a single seater (non-side-by-side). The adventure was intense as we were half submerged in the Florida swamp water here and at times hoping that the machine would simply continue far enough till you could get to the other end of the obstacle.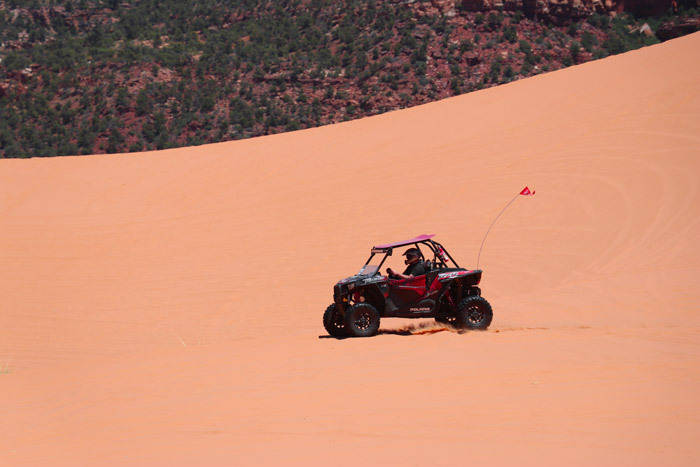 Coral Pink Sands
This was the first time that I had a chance to spend time on REALLY deep sand. I'd done sandy trails before but the wide-open nature of dune riding was something new to me and it was a blast. Practicing towing with GMC on the drive out was part of the adventure too since usually we already had everything set up for us with one of the awesome tour companies that Polaris partners with as part of their Polaris Adventures program.
On this adventure though, it was up to us (with help from the trail boss) to create our own adventure and better understand the dynamics of hauling a trailer loaded with two of these around curvy mountain roads and up and down steep hills.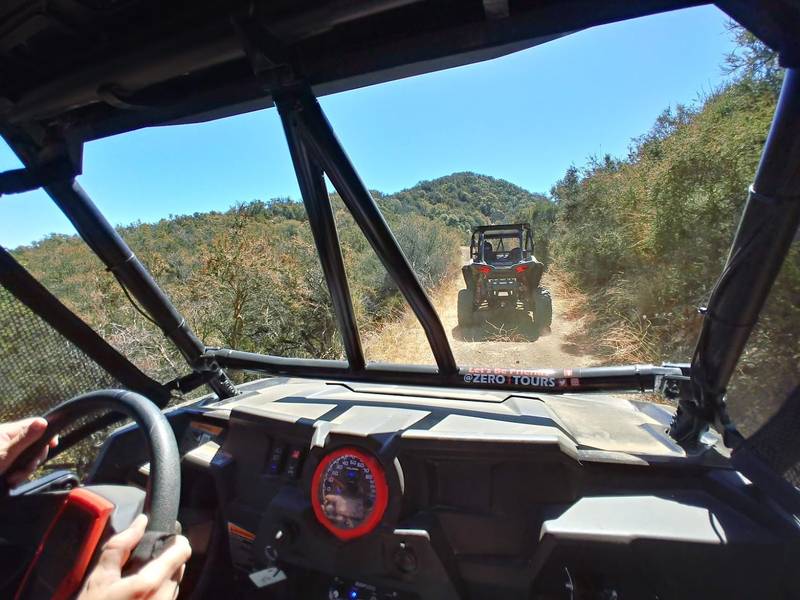 Calamigos Ranch
Our adventure at Calamigos Ranch in Malibu was also a first - it was the first time that I'd ever been in an accident while off-roading. I was not driving here but it did remind me - and all the rest of the folks on the trip that it is important to never exceed your skills and abilities. Likewise, anyone who ever complains about how uncomfortable it might be to wear protective gear should remember that you're only one bad turn away from being thankful that you were wearing it!
Luckily nobody was hurt and a tree saved us from going fully over the edge but you never know what might happen. RZRs are fun but they are powerful dangerous machines that require your constant attention to avoid mistakes.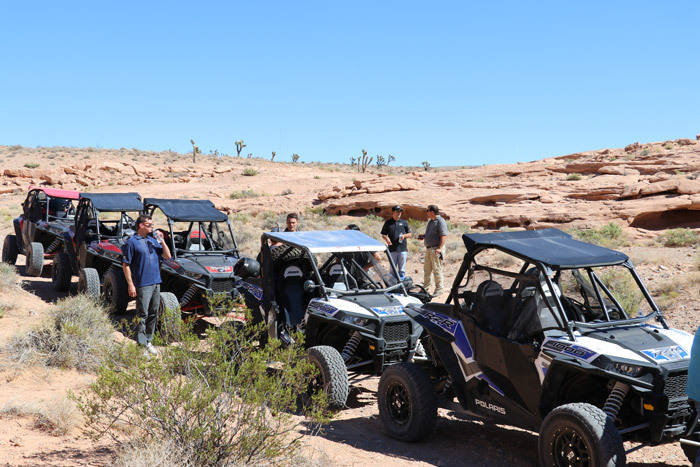 Vegas / Jean Nevada
I've had several different opportunities to explore the desert around Jean Nevada. This one was a trip with Chevy where we met up with the fantastic folks from Zero1 tours - they do amazing tours on a variety of different vehicles now but at the time they were just focused on the Polaris RZR.
This was my first chance to test out these machines and I got hooked! While trucks are great ... the sense of wide open adventure of flying through the desert with wind blowing through your hair is a heck of a lot fun. On top of that, these vehicles are incredibly nimble and easy to fit through tight spaces, fast to go and quick to start as well as insanely good at turning bumps, rocks, and dips into minor inconveniences.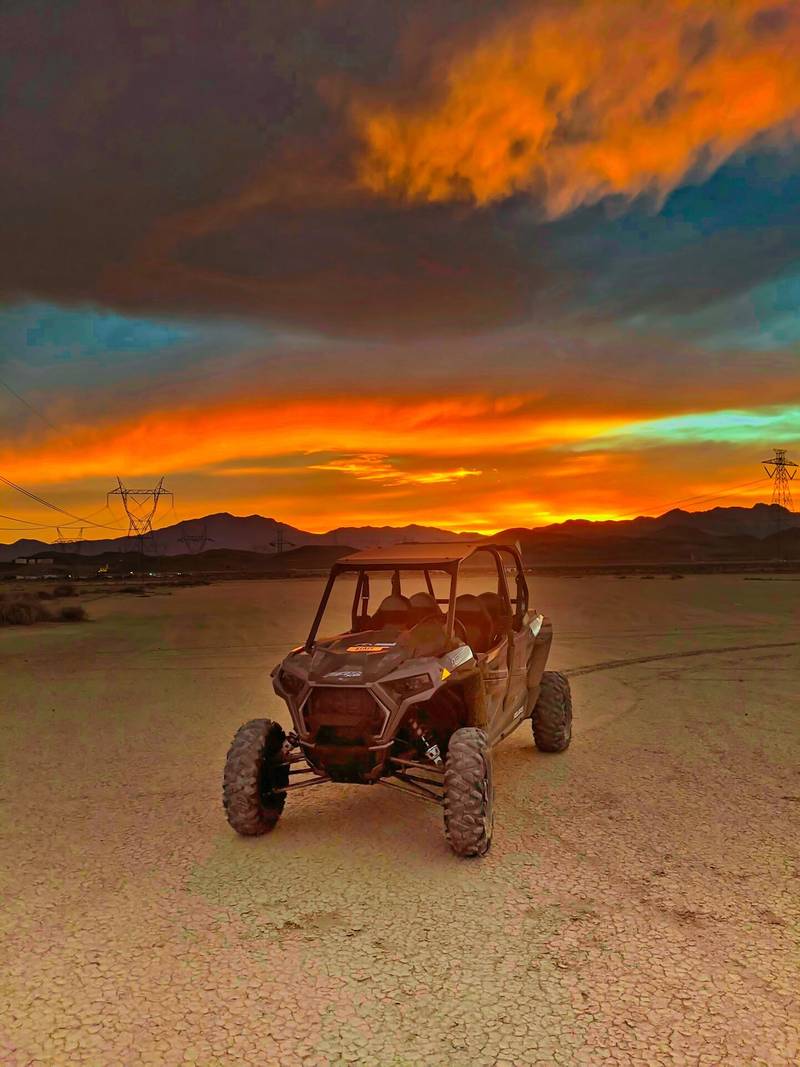 Mint 400 Vegas / Nevada Desert
While I didn't get a chance to drive here, it was clear that among serious off-road racers that Polaris RZR was a platform that they prefer for getting around from one spot to the next. The four seater on this trip was our chariot driven by the incredible folks at BFG tires so we could get the premio viewing spots ... and then back to get another beer, snacks, and bathrooms back at the VIP viewing area!
If you have never had a chance to try a RZR for yourself, don't worry. They've made it incredibly easy to find a trusted outfitter who can provide a rental and often organized tours as well. While we've spent most of our time exploring the desert ... they have Polaris Adventures locations all across the country.