Seattle Bachelor Party Ideas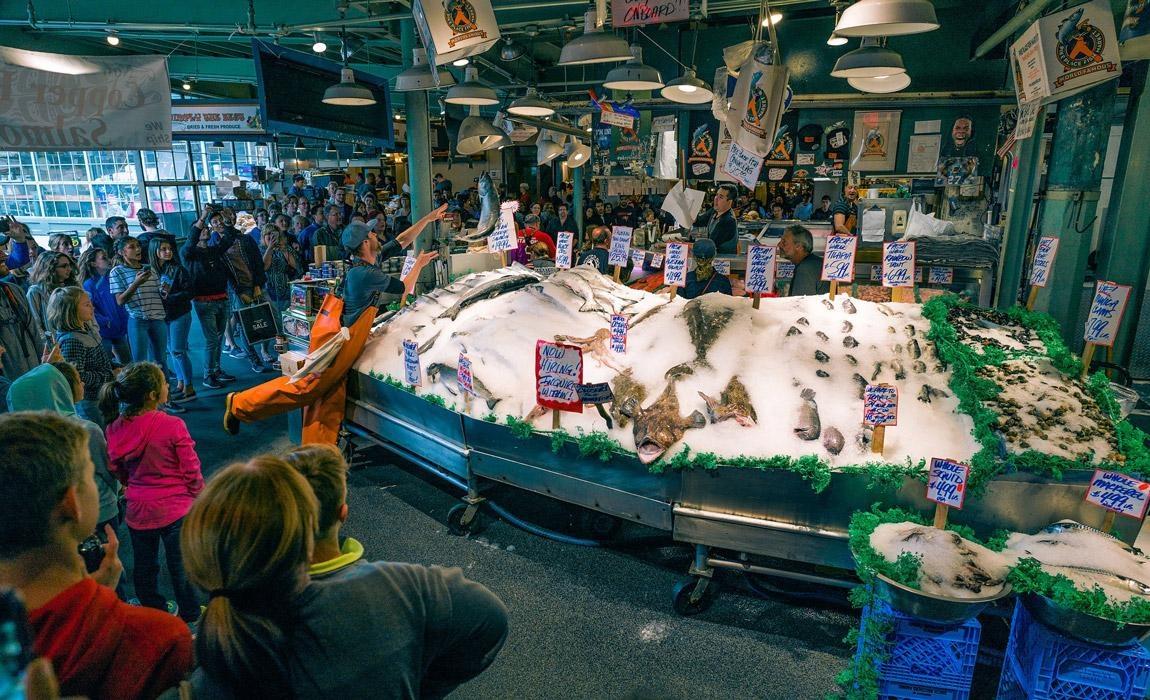 We make money from support by sponsors, advertisers, and affiliate partners. As an Amazon Associate I earn from qualifying purchases.
Seattle is a funky cool city that despite the tech bro's, still offers a fun vibe. From breweries to fresh seafood, sports, outdoor adventure, and history this is a place you'll want to keep at the top of your list when planning your buddies bachelor party.
Pike Place Market Fish Throwing
Seattle's Pike Place Market is world famous for it's fish mongers who throw fish and so this is a must visit location. While fish throwing here was originally started as a prank but is now a popular tourist attraction with no specific times. Generally if they are busy and people are buying then the guys here are throwing. While it's not a guarantee, the guys throwing fish here have on occasion allowed lucky visitors to join in by catching the fish. The best advice that I've been given is to be friendly and polite, if they aren't super busy and you ask nicely then you might have your chance.
Go Fishing in Seattle
If you are looking to actually catch your own fish and not just one throw to you, then Seattle offers a ton of options for a fishing trip too. This includes
kayak fishing
on the lakes near Seattle and
salmon fishing charters
. Or you can just grab a rod and fish from any number of piers in the area too.
Hunting and Shooting Sports
While there are some great hunting spots available just a few hours away, you can also just hit the range and have fun right in the heart of all the action. The
Bellevue Gun Club
offers a range, firearms training classes like most other facilities - but it also has a simulator where you can take on zombies and wild west bandits too.
Seattle Brewery Tour
While better known for coffee, Seattle is one of the
top beer towns
in America. With more than 70% of the nation's hops grown in Washington State, it should be no surprise that the guys here know how to brew some killer beer. Seattle currently has more than 170 breweries. With an industry that size, there plenty of tour operators that you can work with for an awesome Seattle brewery tour. This means that everyone can enjoy yourselves, without worrying about who stays sober and drives.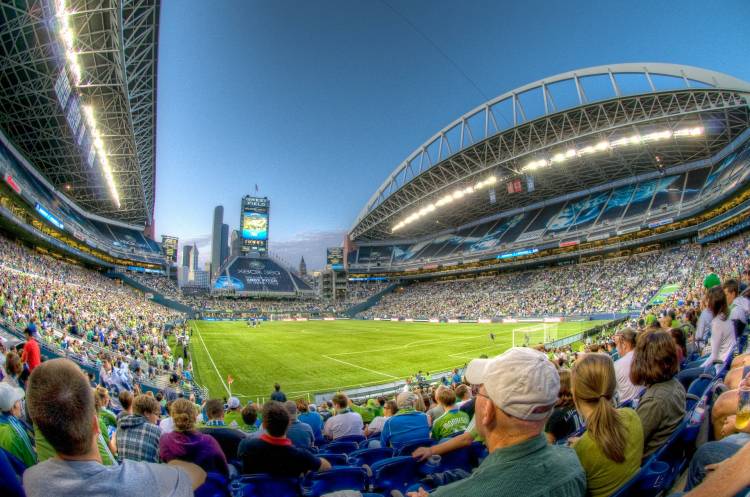 Catch a Game at One of Seattle's Professional Sports Teams
Regardless of what your sport of choice is, Seattle has something going on. From the Seattle Sounders soccer team to the Sonics, Mariners, and Seahawks they have everything covered. Well, almost ... they are still missing an NHL Hockey team, but will be getting an expansion team for the 2021-22 season!
Written by

James Hills

Page Views: 3093