Are you looking for a getaway that will leave you feeling truly liberated by going somewhere exotic that few of your buddies have ever visited, much less considered traveling to? Then Tahiti is the perfect destination. With its crystal clear waters and exotic culture, it's no wonder why so many people flock to these tropical islands year after year. Whether your idea of freedom involves soaking up some sun on pristine white sand beaches or exploring hidden lagoons and mysterious caves, this South Pacific paradise has something for everyone. Luckily it is becoming easier to visit recently with new routes from the United States.
Where Is Tahiti Anyway?
Similar to how Hawaii is both an island (aka "The Big Island") and a regional series of islands, the same is true for Tahiti. There's the main island of Tahiti but the greater area is a collection of islands now known officially as French Polynesia. This area collectively referred to as Tahiti, is an autonomous overseas country of the French Republic. Other notable islands in this region include Bora Bora (part of the Society Islands), the Marquesas Islands, and the Austral Islands.
Some people get confused on this since Bora Bora and Tahiti are technically the same country - but are nearly 200 miles apart and separated by several other islands.
The Islands of Tahiti are about 4,200 miles south west of San Francisco (compared to about 2,500 miles from San Francisco to Honolulu, Hawaii). Getting there is becoming increasingly easy since airlines like Air Tahiti Nui have offered direct flights from various US cities. Now, newer airlines such as French operator French Bee are also getting into the game, with flights from SFO to Tahiti.
Considering this puts it at just under a 9-hour flight, traveling to Tahiti is closer than Mediterranean hotspots like Nice, Magaluf, Ibiza, or Menorca, Tahiti is way more accessible than most folks might think.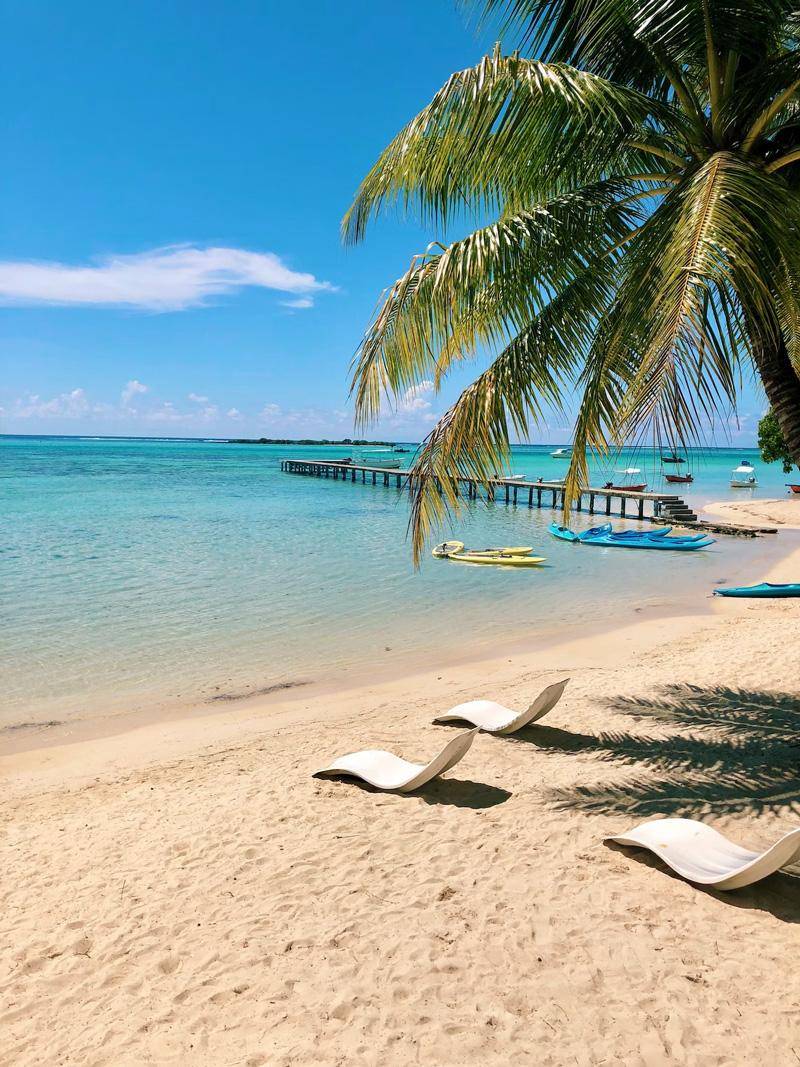 A Guys Getaway To Tahiti Offers An Exotic Escape
Tahiti is a captivating and lush island that offers an unforgettable getaway for guys. With its postcard-perfect scenery, this tropical paradise has something for everyone looking to escape their usual routines. The island's stunning panoramas are breathtaking, featuring picturesque white sand beaches, towering palm trees, cascading waterfalls and crystal clear lagoons. Along with the exotic landscape comes a laid back atmosphere perfect for relaxing and taking in the sights of Tahiti.
The climate in Tahiti allows visitors to enjoy warm temperatures year round, ideal for swimming or sunbathing on one of the many pristine beaches available around the islands. Whether you're seeking adventure or relaxation, there is no shortage of activities to do in Tahiti ranging from snorkeling and scuba diving to exploring Polynesian culture and cuisine. For those who really want to kick back and take it easy, lounging by the pool or beach will be sure to provide plenty of R&R during your stay.
A guy's getaway in Tahiti can offer an extraordinary experience, whether kayaking through turquoise waters, hiking up majestic mountainsides or simply soaking up rays on a secluded shoreline surrounded by nature's beauty. From beautiful landscapes and delicious food to friendly locals and idyllic weather - a trip here promises memories that will last well beyond your return home.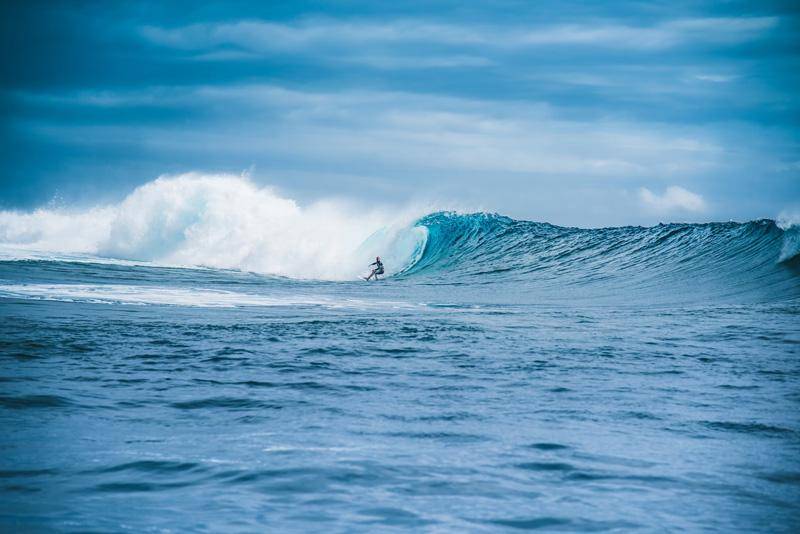 Outdoor Adventures
Tahiti is the ideal destination for a guys' getaway. Outdoor adventures abound, with many activities to choose from. Snorkeling in shallow lagoon waters lets you observe vibrant coral reefs and tropical fish. Hiking trails take you through lush jungles, where you can spot native birds or rare flowers. Kayaking in sheltered bays gives you time to relax and reflect on life's simple pleasures. Paddleboarding around uninhabited islands offers an exhilarating sense of freedom as you explore exotic beaches.
From snorkeling in crystal clear lagoons, to windsurfing along the white sand beaches, there are plenty of ways to dive into adventure. If you've ever wanted to learn how to surf, Tahiti is a great spot to start. With more than 30 different spots for a variety of skill levels, you can get a taste for surf breaks landing on sandy beaches as well as more dangerous ones over coral reefs and passes. Some of the more famous surf spots here include Teahupo'o, Taapuna, and Maraa.
If surfing is your goal then visiting the area between May and November (the southern winter) offers the best waves on the North Coast, while the Southern Shores are great all year round.
The waters of Tahiti boast some of the most beautiful sights in all of Polynesia, and no matter what type of activity you choose - diving deep into the depths beneath or gliding across the surface above - one thing is certain: you'll never forget your time spent here.
There are so many possibilities for outdoor fun in Tahiti; pick what works best for your group and make memories that will last a lifetime. Whatever activity you do, be sure to appreciate the beauty of this little slice of paradise while creating unforgettable experiences with friends.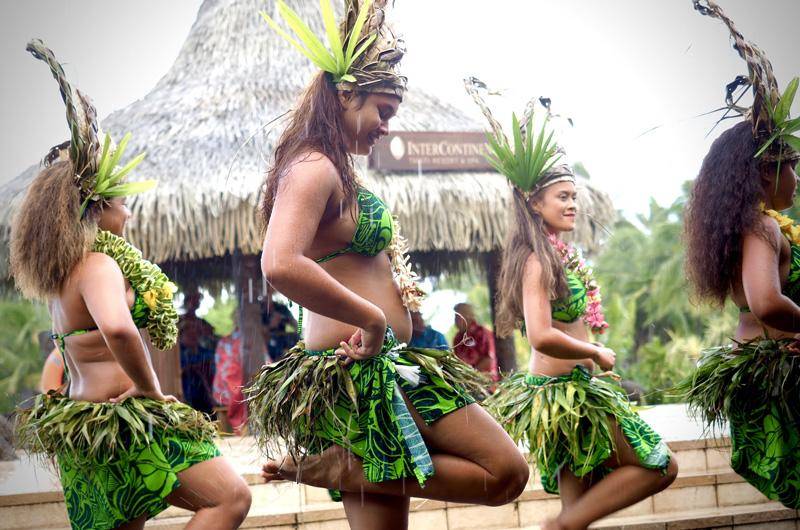 Cultural Experiences
It may come as a surprise, but when it comes to guys getaway ideas in Tahiti, there is much more than just sun and surf. From cultural exploration of the islands' hidden corners to local tours that connect you with some of its unique attractions and activities, your group will find plenty to do.
Go on an unforgettable guided tour of archaeological sites like Marae Arahurahu or Taputapuatea
Take part in traditional island activities such as fishing, kayaking, snorkeling and camping out under the stars
Visit culturally significant landmarks like Fare Potee (the site where French explorer Jacques Cousteau discovered black pearls) and La Maison des Cultures (the home of Polynesian culture)
Explore the ancient temples at Ra'iātea – one of the most sacred places in all of Polynesia
Cultural experiences in Tahiti offer something for everyone - from history buffs to adventurers looking for new thrills. With so many options available, you can create an itinerary that suits your tastes and budget perfectly. Whether you're interested in seeing how locals interact with their environment or learning about the fascinating traditions passed down through generations, these cultural explorations give visitors a deeper understanding and appreciation of this stunning corner of the world.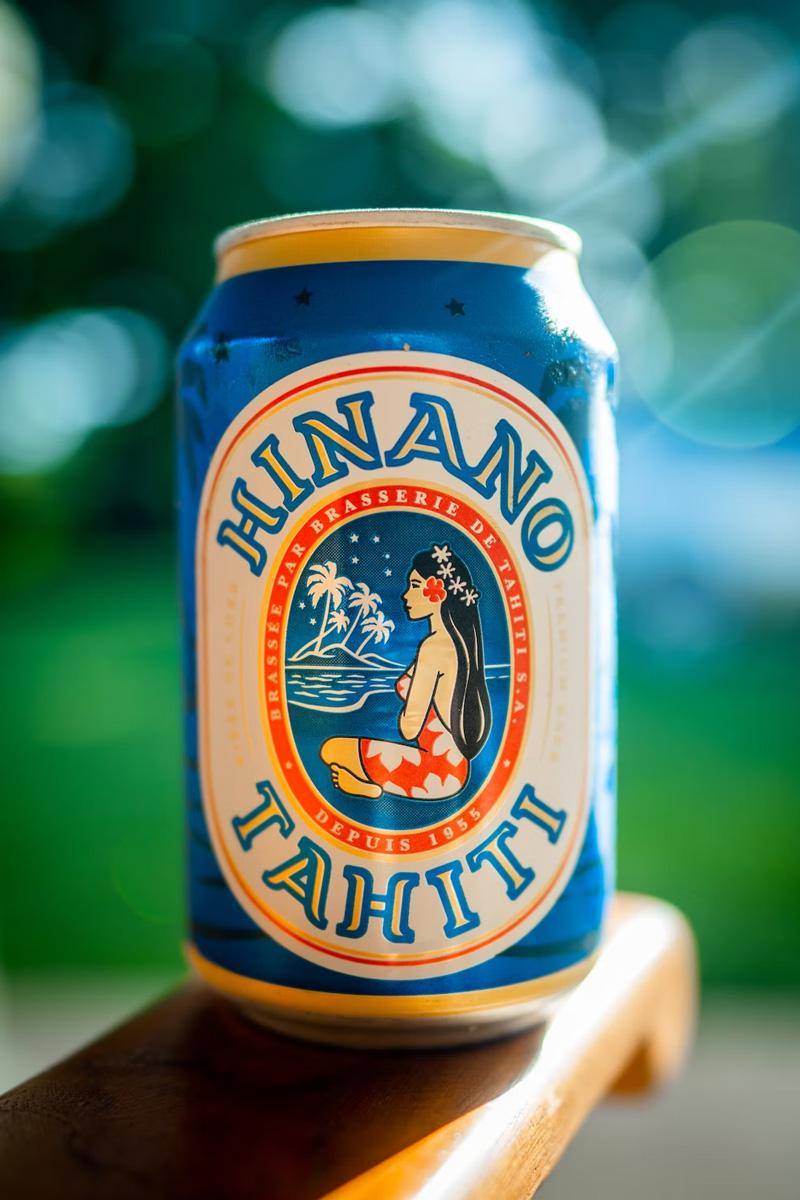 Bars And Nightlife In Tahiti
Tahiti is the perfect place for a guys' getaway, offering plenty of nightlife spots to explore and enjoy. While most of French Polynesia is more laid back, Pae'ete has a solid collection of clubs and nightlife spots. From classic tiki bars to swanky restaurants, there's something for everyone seeking nightlife in Tahiti.
For those looking for a more traditional experience, several island tiki bars offer cheap drinks and delicious food options. Some establishments also host live music events or even open-air movie screenings! You can spend hours sipping cocktails while enjoying the stunning ocean views around you.
For those looking to try a local drink - we recommend trying the famous Hinano Tahitian beer that has been made here since 1955 or if you are looking for a cocktail, the Tahitian Vanilla Punch is an exciting variation on the classic Mai Tahi that adds vanilla (produced domestically on the island!) to the drink for a delicious twist.
If you're feeling adventurous and have deep pockets, there are also several high-end restaurants and clubs in Tahiti that cater to well-heeled visitors but also some good casual options. Here, you'll find everything from karaoke nights and dance parties to DJs spinning their latest tunes until late into the evening. Enjoy a delicious meal before hitting the dance floor with your buddies for an unforgettable night out!
No matter where you go during your Tahitian vacation, rest assured that you won't be disappointed by the various nightlife options in this tropical paradise. Whether it's relaxing at a beachside bar or dancing all night long at one of the many nightclubs, make sure to take advantage of what this incredible destination has to offer!
Local Cuisine
Looking for a truly exotic culinary experience? Tahiti is the place for you! With its incredibly diverse cuisine, it offers something to please any palate. From traditional dishes featuring fresh seafood and local produce to delicious poisson cru (marinated raw fish), plenty of options will tantalize your taste buds. While Hawaiian and Tahitian cuisine both are part of a broader Polynesian culture and share similar roots, here in Tahiti you will find strong French influence compared to Japanese and American in Hawaii cooking.
Tahitian cuisine is an exploration in flavor and texture - Here's some of what awaits you:
Poisson Cru: This raw fish dish consists of marinated cubes of fresh tuna or mahi-mahi in coconut milk and lime juice. It's usually served with an array of vegetables such as cucumbers, carrots, tomatoes and onions.
Fafa: Fafa is a traditional Polynesian dish made with taro leaves, corned beef and onion. The leaves are boiled until tender and then added to a stew along with the other ingredients. It's often served with rice for a hearty meal.
Faro: Faro is another traditional Tahitian dish made from roasted taro root mixed with pork, shrimp or chicken. The mixture is seasoned with spices such as garlic, ginger and local herbs and served on a bed of steamed banana leaves for added flavor.
Mahi Mahi: Mahi mahi is one of the most popular types of fish in Tahiti. It's served grilled or fried in coconut oil and can be accompanied by any number of side dishes such as vegetables, fruits or salads.
Po'e: Po'e is a local pudding made from taro root and tapioca pearls blended together until creamy. The pudding can be enjoyed plain or flavored with various fruits such as mango or pineapple for an extra burst of sweetness!
In addition to restaurants, consider taking a guided food tour since this will allow you to sample a variety of items that you might otherwise have passed over, not knowing what it was. Additionally, there are many food trucks (known locally as "roulottes") as well as food stands, and beachside cafes offering local specialties.
No matter what type of food you crave, rest assured that no meal in Tahiti will be boring. So go ahead and let your tastebuds explore all the amazing delicacies this destination has to offer. Discovering new flavors and sampling traditional dishes can make for an unforgettable getaway!
Historical Sites Guys Will Want To Explore In Tahiti
Tahiti is an ancient land filled with history that dates back hundreds of years. It's a great destination for those who want to learn about Tahitian culture and explore the island's archaeological sites. From ancient temples to colonial buildings, there are plenty of opportunities to delve into Tahiti's fascinating past.
One popular historical site is Vaipahi Gardens in Papara, which features several archaeological ruins from pre-colonial times. Visitors can explore old stone structures, including one believed to have been used as a temple by worshippers of 'Oro god. The gardens also feature tropical plants and flowers native to Tahiti, making it a must-see attraction for any nature lover.
At Pointe Vénus in Mahina, you can find more vestiges of the region's distant past. This spot was once home to a pre-European settlement and visitors will be able to see remains from this era, such as terraced paths cut into steep cliffsides and ancient petroglyphs carved into rocks nearby. History buffs should also check out Papeete's cathedral – built during the 19th century by French missionaries – or take a tour of its colonial government buildings downtown.
So if you're looking for some fantastic getaway ideas on your Polynesian guys' trip to Tahiti, you should include some time exploring its rich cultural heritage! You won't regret it - these historical sites offer unique insight into the many layers of Tahitian history, allowing you to gain an appreciation for this beautiful country's past like never before.
An Exotic Destination For Your Epic Guys Getaway
Tahiti is a destination that has something for everyone, and it's the perfect place to plan an unforgettable guys getaway. With its stunning landscapes, outdoor activities, cultural experiences and more, you'll have plenty of opportunities to explore and enjoy this beautiful island nation. There's no better way to bond with your friends than by planning some exciting adventures together in Tahiti - from snorkeling around coral reefs and exploring waterfalls to soaking up local culture or trying out delicious cuisine. Plus, there are many historical sites to visit if you're looking to gain insight into the fascinating history of this incredible region.
In short, Tahiti will provide you with a unique experience like no other. From swimming in crystal-clear waters surrounded by tropical fish to enjoying lively nightlife spots under starry skies, it really is paradise on earth! And all these amazing experiences come together to create a truly special environment – as if every moment here was meant just for you and your closest friends.