Spring Training tailgating is different that football tailgates in the fall. Here, it's more relaxed, more casual and frankly more about hanging out and bonding as guys than it is a showcase of extravagant cooking and over-the-top decorations. Spring Training tailgate parties are special because for most of those in attendance, it's a pilgrimage. It's a time when friends travel across the country to hang out, share stories, and have an amazing experience that will live on as memories for years to come. We just came back from Cactus League Spring Training in Phoenix and here are our tips to make the most of your spring training tailgating experience.
Get There Early and Park Close To the Game
While you are never going to have a long walk from the parking spot to the game at most Spring Training Stadiums, by getting there early you'll be able to park as close to the stadium entrance as possible. This isn't like your favorite mega stadium back home with 10's of thousands of paved parking spots. While each stadium is different, the general rule is that there are some paved spots and the rest of the parking area is on grass or dirt fields. If you plan to set up tables or grills for your spring training tailgate then you want to make sure to arrive early! Since each stadium is run independently, parking fees vary as well, but generally, these fees are low ($5-$10) or free.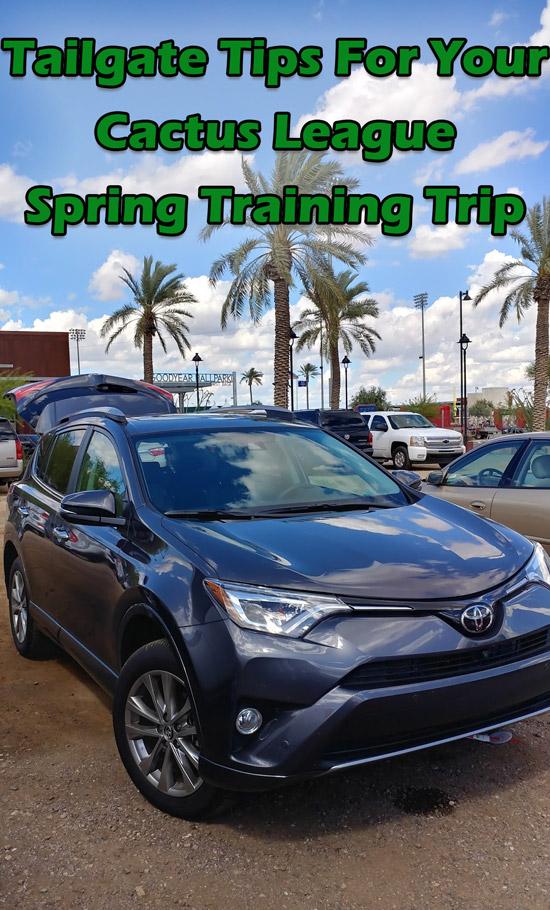 You Can Easily Go In and Out of the Stadiums
Most stadiums I've visited during Spring Training allow you to easily go in and out. This allows for fantastic pre-gaming as well as taking your own version of the seventh inning stretch during the middle of the game. Honestly, prices of beverages aren't that bad inside most of the ballparks, but unlike MLB stadiums, the selection of adult beverages is generally not as diverse. Plus, we love ice-cold mike's Hard Lemonade because it's the perfect refreshing drink to cool down from the 90+ degree Phoenix heat.
Make Sure to Protect Yourself from the Sun
The sun is deceptively strong in Phoenix and you'll want to be prepared so make sure that you also have plenty of water, sunscreen and an extra hat to help protect your skin. Sunglasses are a must here as well. Getting a sunburn is not a good souvenir to take back from a guys weekend trip!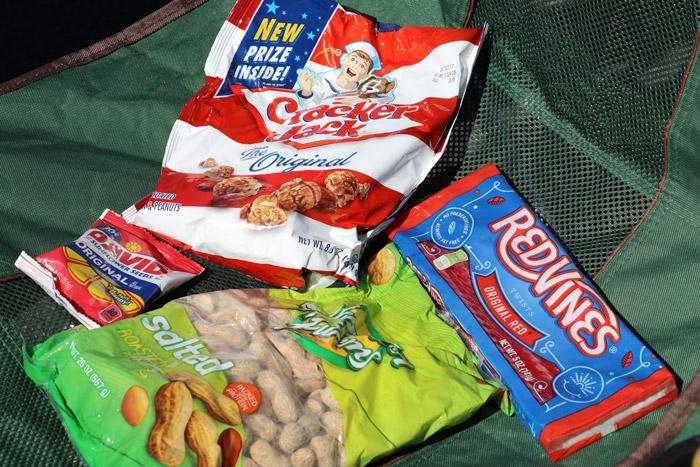 Snacks Not Grills
Spring Training tailgate parties generally aren't for grilling brats or elaborate game day favorites. Instead, it's more of a pre-game opportunity to hang out together and share a few adult beverages. That doesn't mean you shouldn't have something to eat though. Keep it fun and in the spirit of the game by stocking up on baseball classics like Cracker Jacks, peanuts, Red Vines etc.
To take it to the next level though, you might want to even bring out some local favorites such as Vitners chips and popcorn if you are attending a Cubs game, or Lawson's Chip Dip if you are headed to an Indians game. Many favorite regional snacks are available online now, or simply ask one of the guys to load up before heads down to Spring Training.
Always Make Sure to Have a Designated Driver
Arizona has extremely tough drunk driving laws and they can arrest you even if your BAC (Blood Alcohol Count) is below the national standard of 0.08. Because of this, even though you are drinking responsibly, please pick someone to be the designated driver.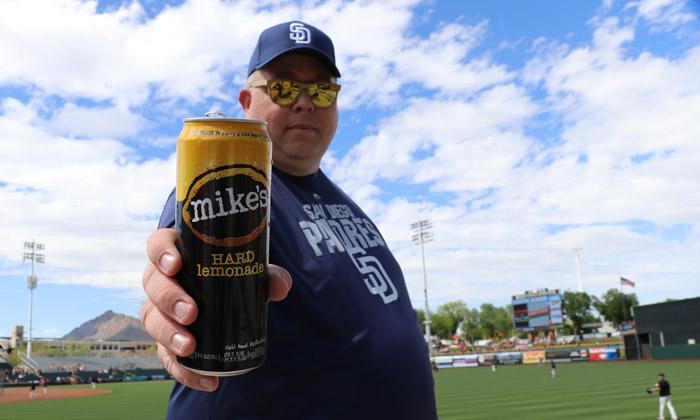 Pick the Right Stadium for Your Tailgate Party
One of the great things about visiting Arizona Cactus League for Spring Training is the incredible diversity of stadiums to visit. Unfortunately, not all are created equal but we might have found our favorite one. To an extent, your choice of stadiums to visit will be dictated by visiting your home field at least once. Beyond that however, you should pick a stadium that balances good opportunities for pre-game tailgating as well great food and drinks inside.
That's why our pick for the best Cactus League Stadium for Tailgating is Scottsdale Stadium!
Not only is it located extremely close to most of the resort properties, including a couple of paved parking lots right next to the stadium itself, but they serve ice-cold mike's inside the park too!