If you are looking for an experience involving bearded guys throwing axes, chopping through logs, and some friendly nationalistic competition between the United States and Canada - then this is one spot in Ketchikan you need to visit. The one hour lumberjack show features real ESPN competitive lumberjacks and it's fun for adults as well as kids.
We visited the Great Alaskan Lumberjack Show during our tour of Alaska with Norwegian Cruise Line earlier this year and loved the show. It's also super convenient 5-15 min walk to the cruise ship docks depending on which berth yours is at. Unlike some other things to do in Ketchikan, rain is not a factor here. If it's raining - as happens quite often in Ketchikan - don't worry, the seats are covered and the guys here were still awesome despite it being a bit wet.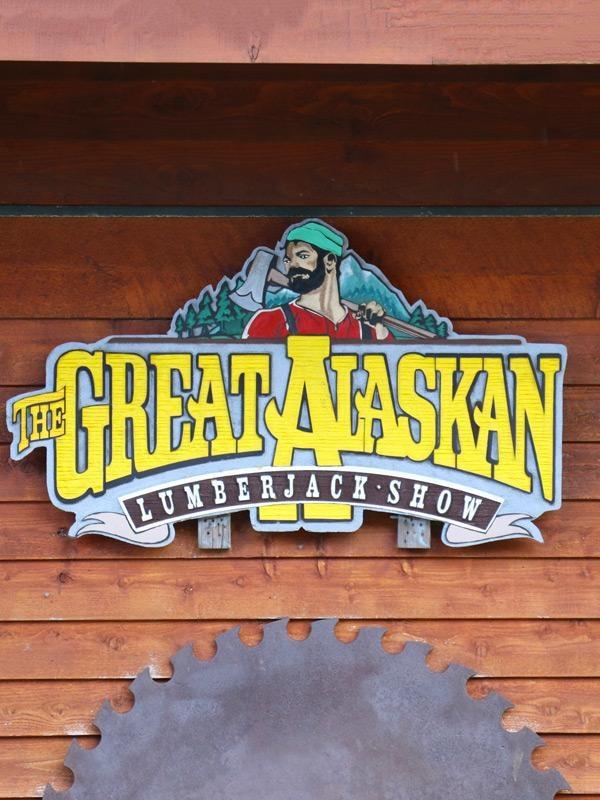 While this is far from an authentic cultural exploration of the history of logging in Alaska, it's a lot of fun. Anyone who loves watching lumberjack shows on TV will feel right at home here. As a fan of History Channel's Ax Men I loved seeing some of the techniques show there done in real life.
Heather who has probably never watched either of those shows, also had a good time and that speaks a lot to the pure entertainment value here.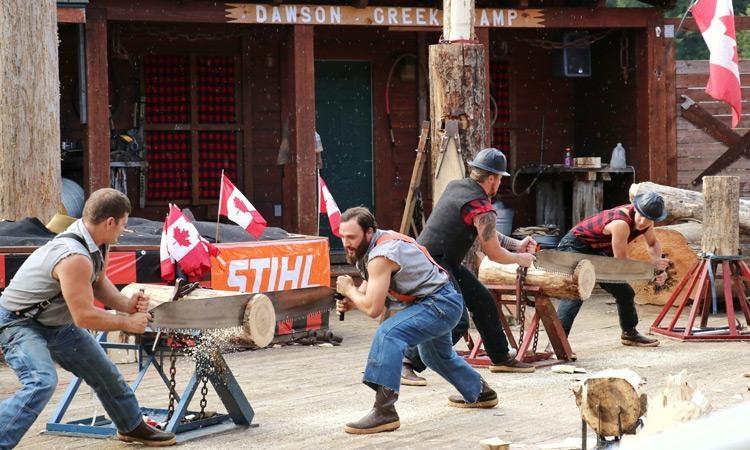 Unlike an actual ESPN lumberjack competition, there's no trophy for the winners, instead, national pride is the prize! Guests are invited to pick a team - Alaska or British Columbia and cheer them on throughout the show. Don't be surprised though if you see cheating, Canadian (and American!) jokes, and other hijinks as the lumberjacks look for any excuse to get an edge over the other team. While this is a serious competition with authentic equipment and men who know how to use them ... it's also entertainment.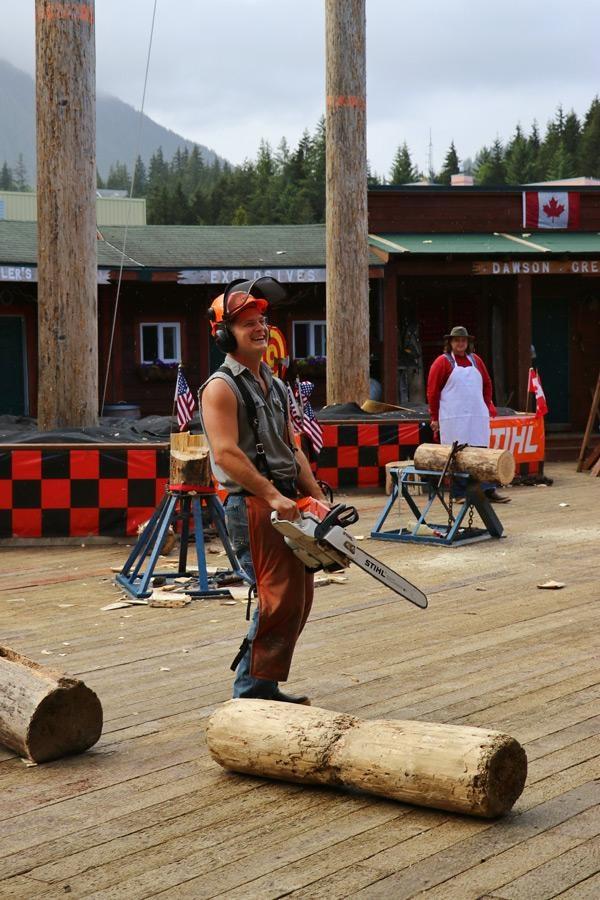 The Great Alaskan Lumberjack Show includes 12 different events. This includes chopping wood with axes, sawing timber with a partner, running along spinning logs in the water, and of course a few different chainsaw demonstrations.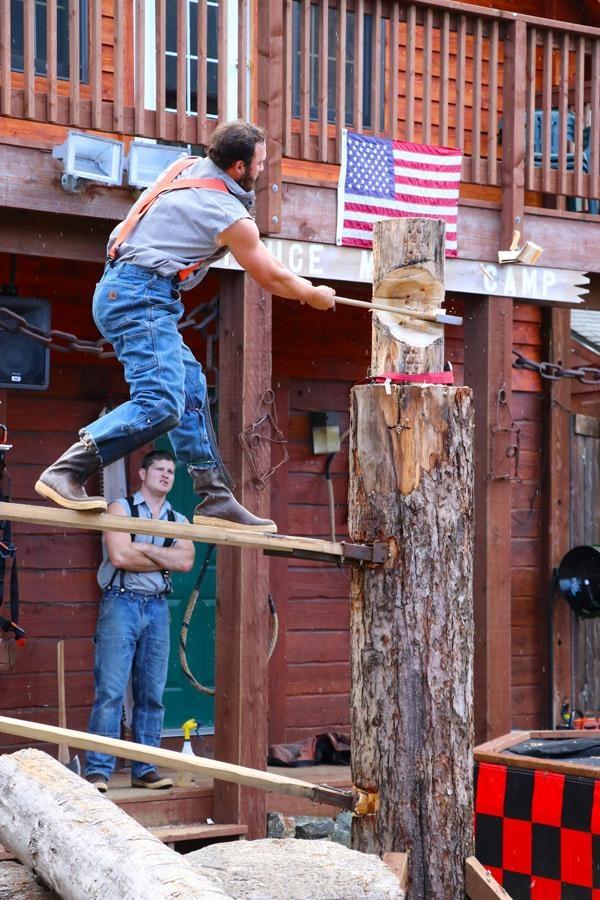 Various ticket and tour options are available here ranging from tickets to just The Great Alaskan Lumberjack Show ($37 adult / $18.50 child) to VIP experiences. For instance if you wanted to combine the show with an all you can eat Crab Feast or Ax Throwing Competition, those options exist. Simply visit their website for more details.