Like many of you guys, we've been holed up in our home area for the past two years - in fact my last major event before pandemic lockdowns was the 2020 Mint 400 in Las Vegas. It's been a long time to stay home but thankfully things in the United States are starting to get better and with vaccines and boosters available, even those like myself are getting the confidence to start traveling again. We were invited to attend the inaugural Tropicana Wine Mixer last month and while we were a bit nervous initially I was very impressed by both Tropicana Las Vegas as well as the event itself.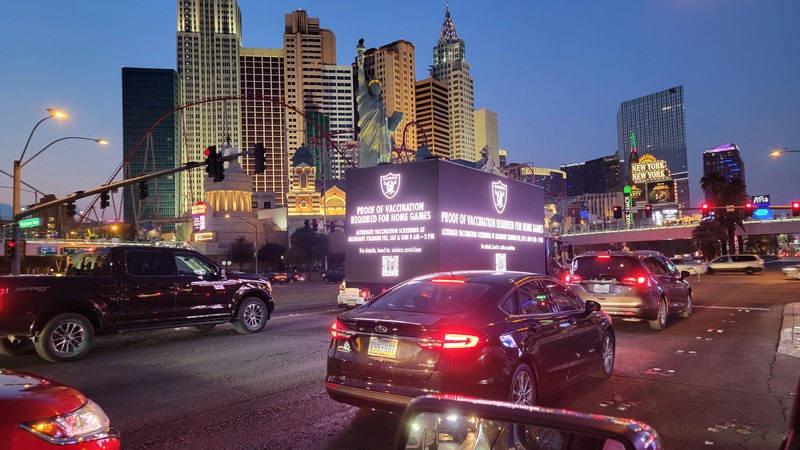 No matter where you look, everyone is still trying to figure stuff out again and when I accepted the invitation to Las Vegas I knew it was going to be ... well ... Vegas. What I didn't expect was that the weekend we visited was also a Raiders home game, a MMA fight, and a NASCAR race. Honestly my anxiety was a bit high since I knew that was going to result in a packed house at Tropicana ... as well as the entire town for that matter.
What I discovered though was that Tropicana Las Vegas was perhaps the best of the strip resorts to visit if you are looking to dip your toes back in the water again. If you are already ahead of that ... great, good for you ... we encourage you to continue traveling in a safe and contentious way. For me though, mask wearing, social distancing, and respect for others around me is more important than "getting back to normal".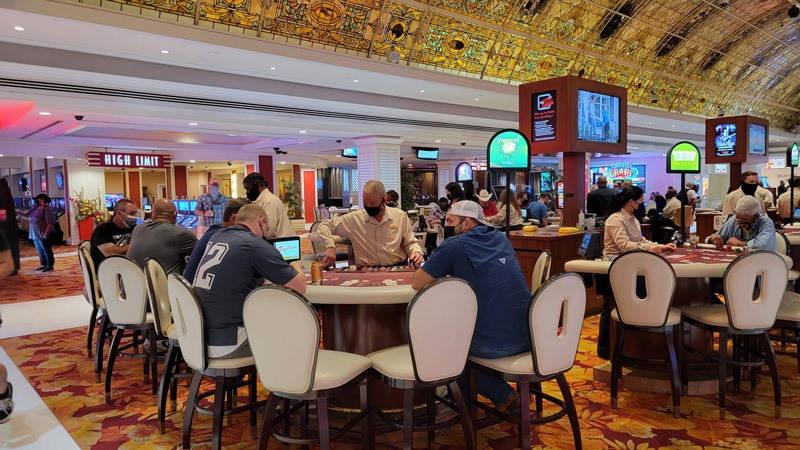 The first thing that we noticed upon entering the resort was that on the casino floor, mask wearing was enforced well. I'm told this is something not up to individual properties to decide but actually a regulation administered by the Nevada Gaming Commission. While local municipalities and law enforcement around the country may choose different interpretations of what is required - casinos run on money. Without a license to operate the games then there is no Vegas.
As a result, we felt extremely safe walking around indoors there. The only time when people were maskless was if they had a drink in their hand and were sitting down.
Tropicana itself was great for nervous folks like myself as well since this is a different sort of resort. Instead of being part of a giant corporate machine, the folks running the casino resort are actually based there at the property. As a result, there seemed to be a much better organized experience that included quick check-in and staff that were "part of the family".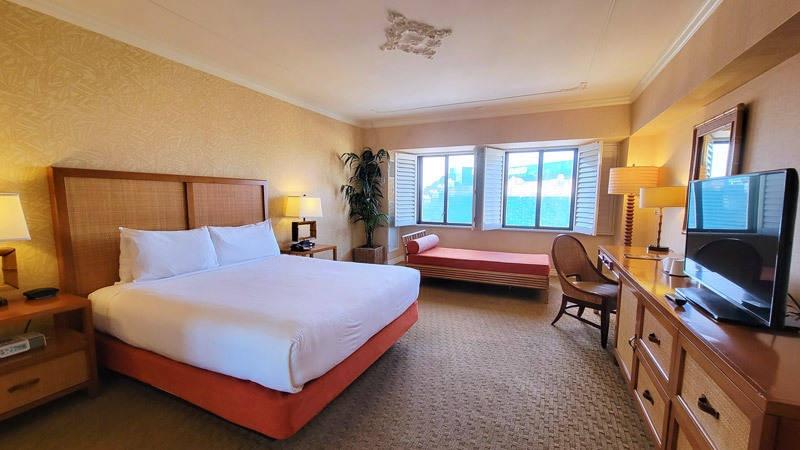 Additionally, I loved the fact that you can go from the front door to your room quickly. The elevator for the Paradise Tower is less than 100 feet from the front door and the hallways are very short here as well. Other rooms are a bit further but honestly, compared to other properties on the strip Tropicana is very easy to get around.
I also loved that our (City View) room was huge and had a great view of the Vegas strip.
The Tropicana Wine Mixer itself was a great event with a mix of folks at all skill and interest levels from passionate enthusiasts like myself to complete novices who just simply were looking for a fun experience drinking some wine with friends in Vegas.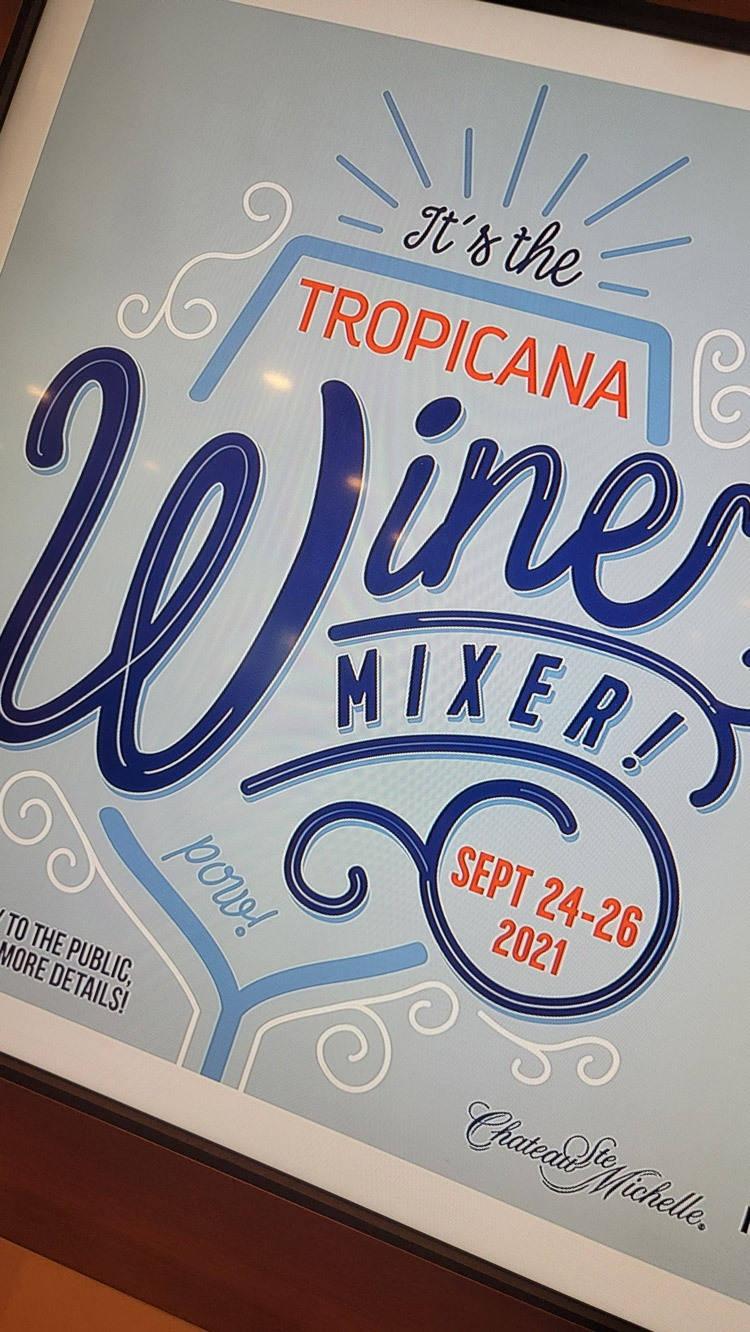 This is one thing I really liked about the event. It wasn't overly pretentious. Too often, "wine events" are focused on super premium product that demands a certain pomp and circumstance to fully enjoy. However, most folks are purchasing bottles below $30 retail price and that's where this event focused.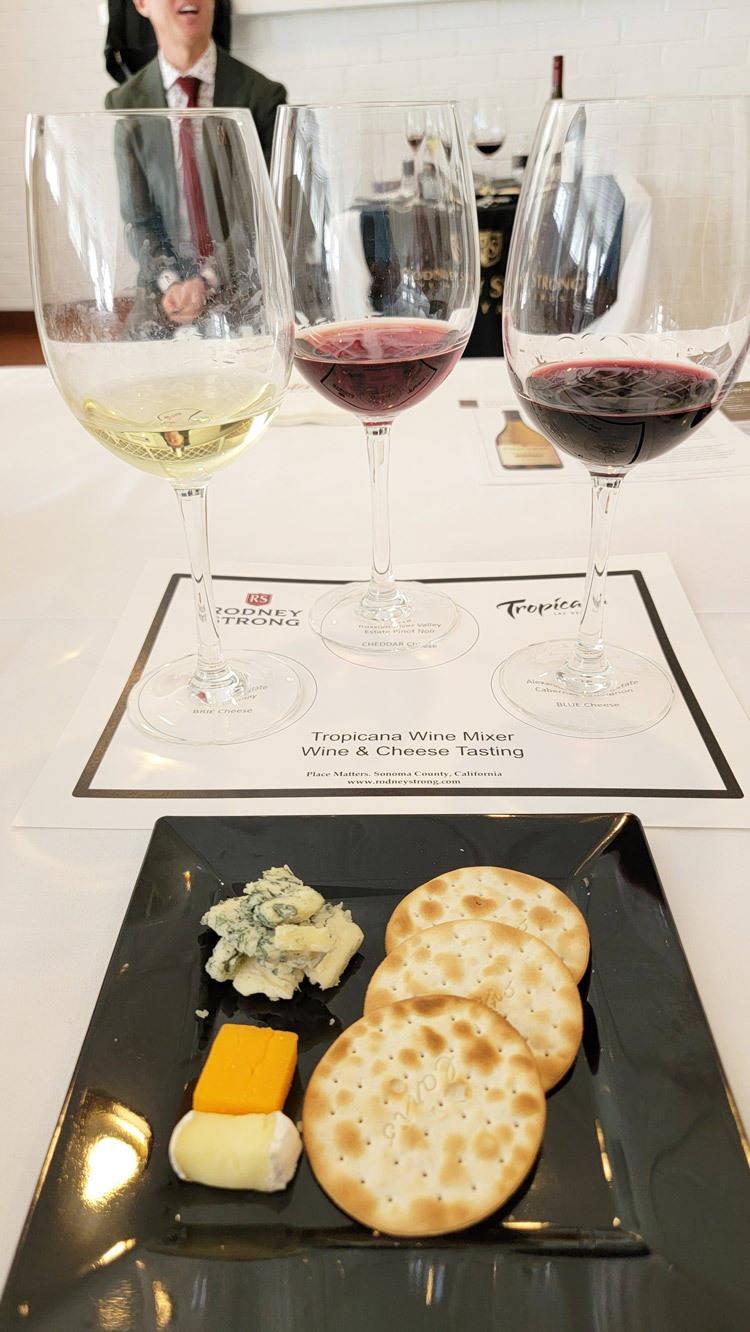 For instance, while there were opportunities to taste premium wines. We discovered that we truly enjoyed the selections from Rodney Strong Vineyards who's portfolio is almost entirely in the $15-20 retail price.
All of the Tropicana Wine Mixer events were extremely good and I really hope this is the beginning of a new tradition that they are able to continue. For anyone who has ever wanted, "something more" than just drinking what's in front of them but doesn't want to deal with stuffy know-it-alls, this was the event for you.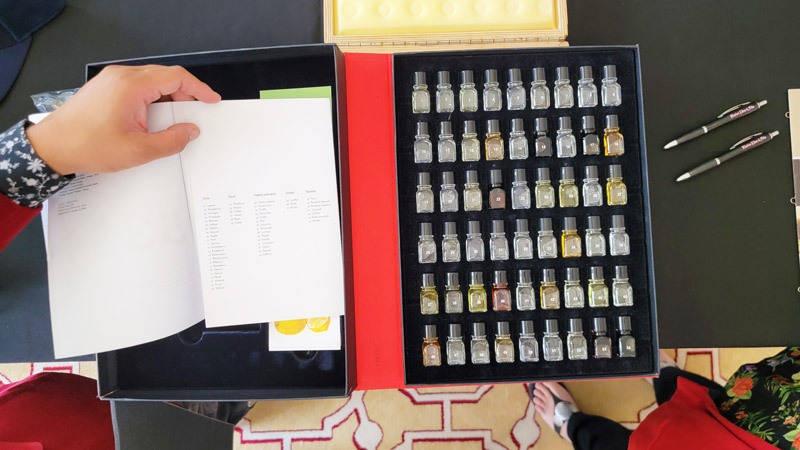 For instance, most anyone has heard how you can smell "notes of ..." but Rinchero Family Estate's ambassador walked us through exactly why we might smell leather, lemons, or Tabaco and even gave an opportunity to practice our sensory perception using a kit that isolates aromas that somm's use (like this one on Amazon: Master Sommelier Wine Aroma Kit).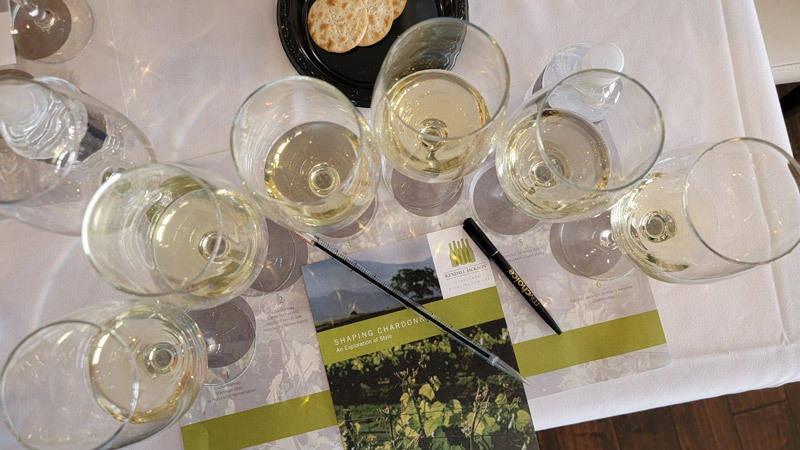 Similarly, the folks at Kendall Jackson led us on an exercise to create our own blend of Chardonnay while teaching us about why their classic California chardonnay is so popular and how it is produced.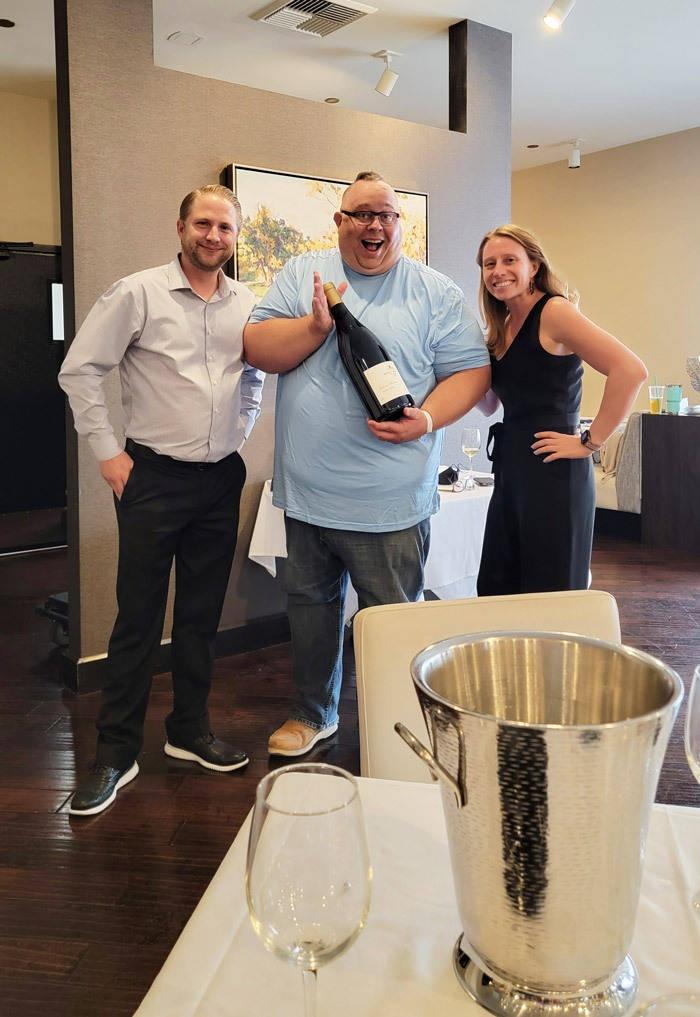 This may have been my favorite of the sessions because I won a magnum of Pinot Noir! No, it had nothing to do with my ability to create a delightful chardonnay (I still need more practice on that one!)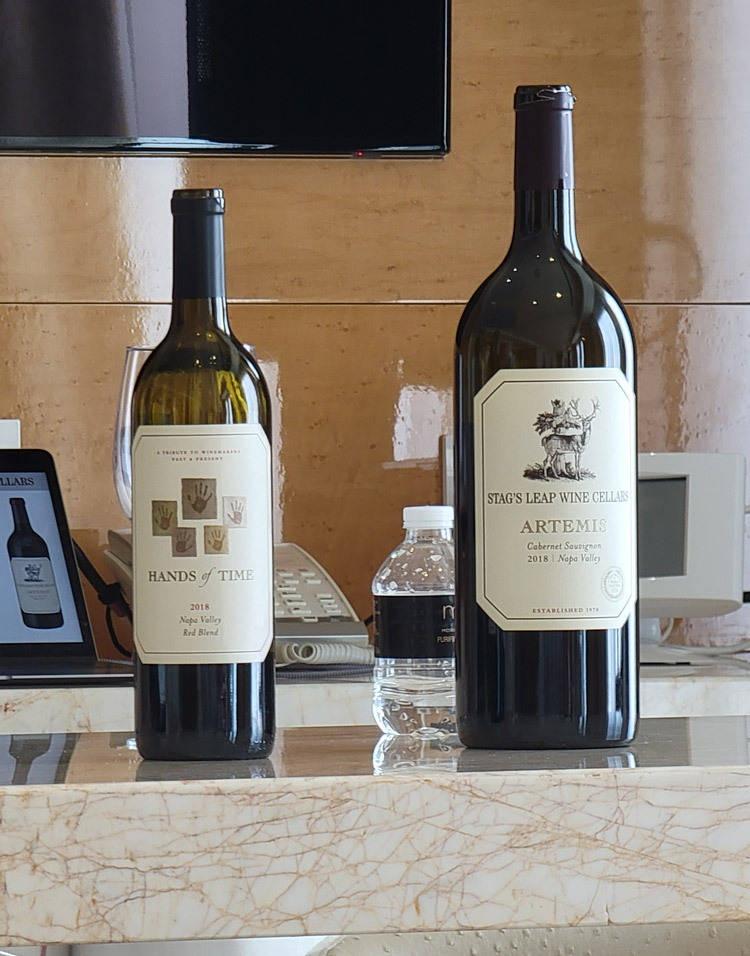 Not to be left out, Stag's Leap shared some of their history and helped guests better understand the impact of terroir and helped us better understand why Napa is a special place to grow grapes.
Overall, this was a fantastic event - for my wife and I personally - but also just as a wine event. I look forward to sharing details with you about the 2022 Tropicana Wine Mixer should that happen. I hope it does. This was a great event for a couple ... but it would be a fantastic experience for a group of wine-loving guys looking for an excuse to come back to get away for a guys weekend.
Coming out of this experience I felt much more confident about returning to Vegas again, traveling in general, and frankly about getting back to the new normal again. Everyone has their own perspectives right now and what's right for us may not be right for others.
However, I was extremely impressed by Vegas overall and Tropicana in general. It was far from the devil may care attitude that I was expecting from "Sin City" and while there's a lot of vice still there for the enjoyment ... the powers that run the city are serious about keeping guests as safe as possible so they can have a great experience as safely as possible!