There are loads of hotels in Las Vegas and many of those are located along the famous Las Vegas Strip. I've had an opportunity to visit most of the flashiest ones over the past several years (and I've even stayed in some of the worst) but for some reason Tropicana escaped me. This is remarkable when you consider that it is located in the perfect spot - close to the airport and the new Allegiant Field as well as walking distance to events across the street at MGM Grand like MMA Fights, Boxing, and concerts and other entertainment events.
Unfortunately, for guys on a budget, Vegas has gotten expensive.
No I don't just mean pricey ... down right crazy town expensive in recent years. Not only that but you have to face long waiting times to check-in, long walks from the parking lot ... most of which are no longer free, and then you have the reality of tons of new fees being added to the list of unexpected expenses just to stay there.
Usually your option is to stay at a fancy full-service resort or slum it at places like Excalibur but not anymore.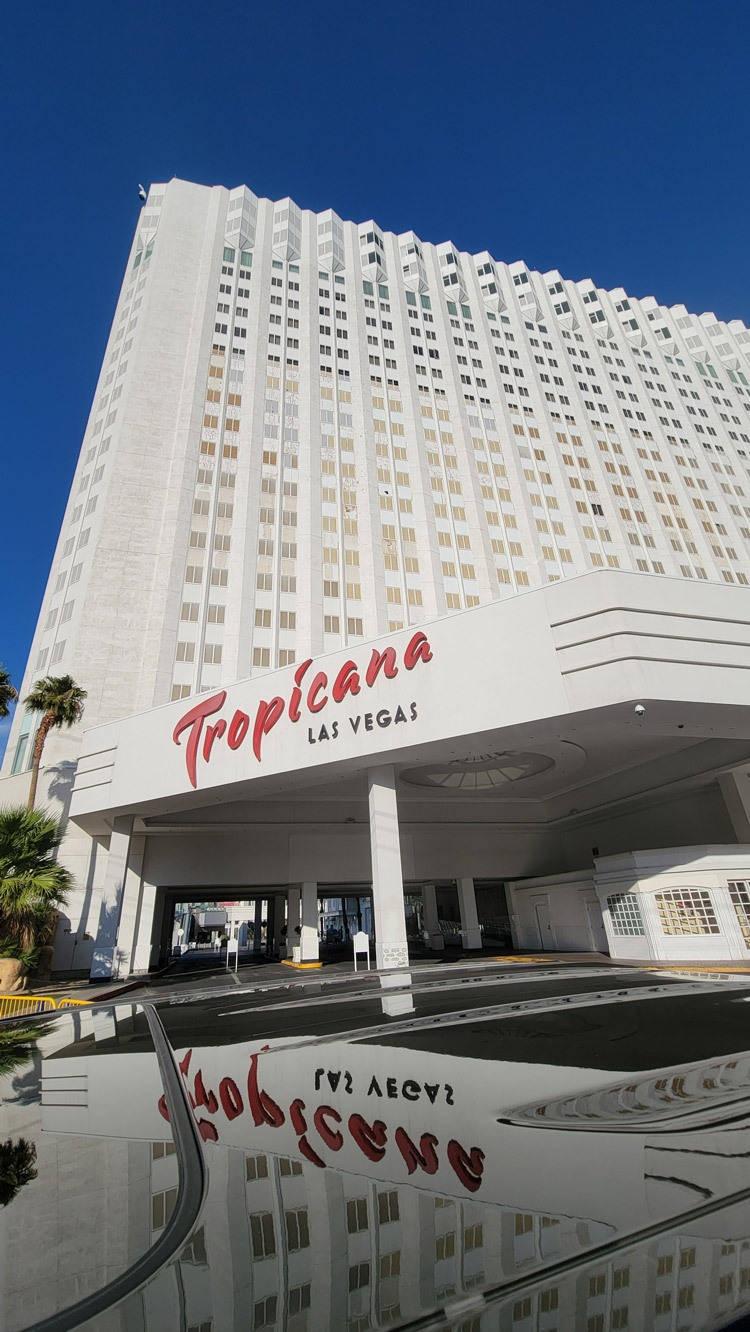 For price and value, Tropicana is one of the best deals on the Las Vegas Strip. A quick check of prices for February shows mid-week prices starting at $39 and on weekends $129 except for some dates when there are big events like Super Bowl weekend for instance. Even as we move deeper into the spring, mid-week prices hover around $100 and weekends at $200.
Compare that to $48 midweek and $142 weekend at MGM Grand or $21 midweek and $99 weekend. Tropicana fits perfectly between these prices with a lower resort fee that includes parking vs $18 at MGM Grand and Excalibur.
After staying for several days at Tropicana I can say that even if it was more expensive, the experience is simply better than either of those two options ... yet those options are literally flanking Tropicana.
This isn't to say that Tropicana is a ritzy resort but it is well taken care of, rooms and public spaces clean, the resort has a great vibe and frankly it is obvious that it isn't being run by a huge corporation. Marketing folks for the resort actually work on-site vs somewhere else in Vegas like most of the properties on the strip. Even catering staff regaled us with tales of them meeting legendary Vegas personalities and celebrities during their decades of service at Tropicana.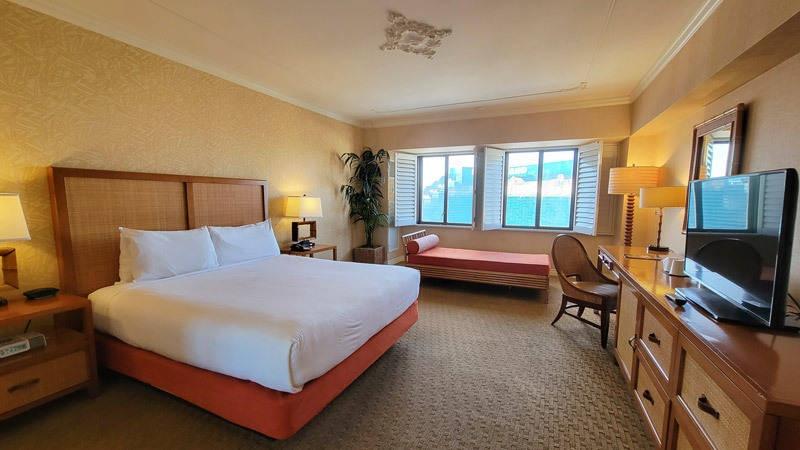 Tropicana Las Vegas features two main hotel towers.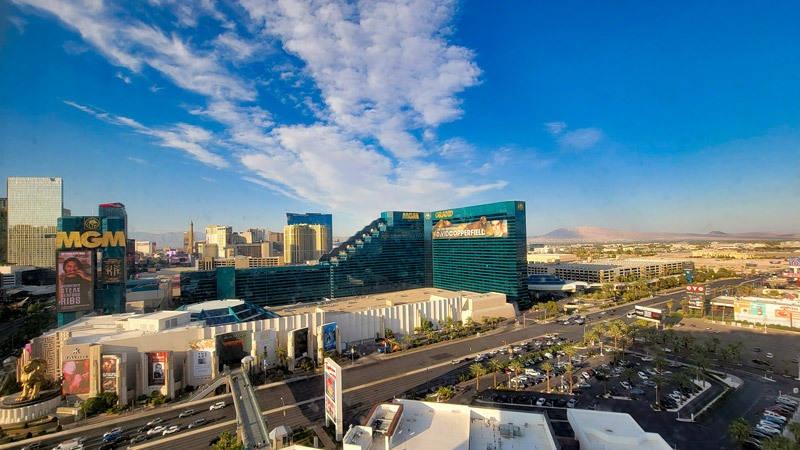 The first (and more premium) is Paradise Tower where we stayed is located at the corner of Las Vegas Boulevard and Tropicana Ave, just steps away from both the front door and check-in. You can literally park, check-in and be in your room in less than 20 minutes depending on time of day.
This is also the best tower if you are planning to spend time in the casino since it is also located right there steps away from the elevators.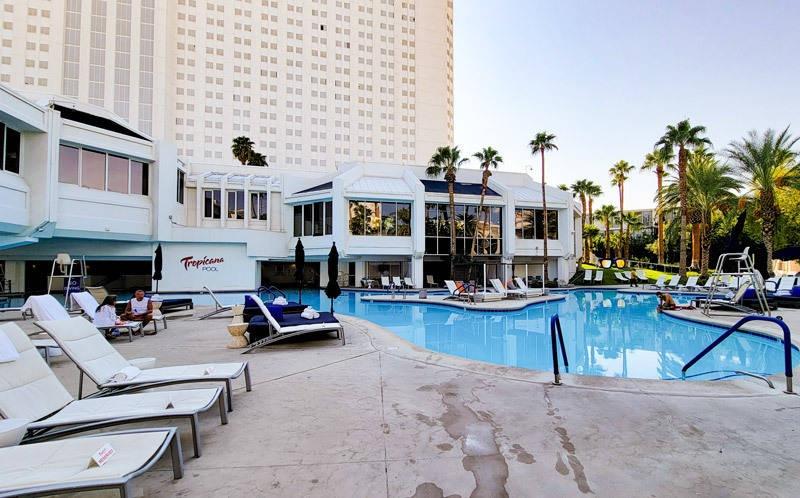 The second is the Club Tower, located towards the back of the resort, but very close to ample self parking and is a great choice if you are planning to spend time enjoying the fantastic resort pool.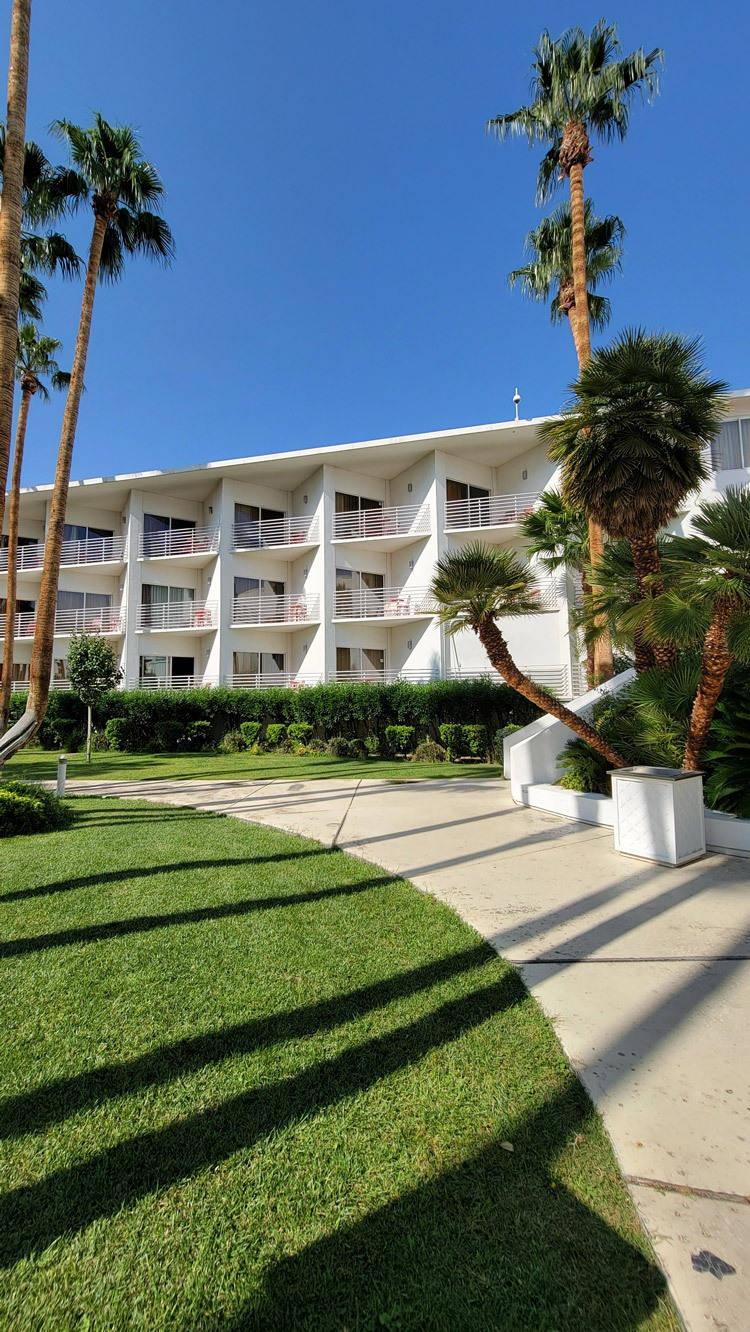 The third set of rooms is the Bungalows, which features balconies and are also located adjacent to the resort pool area.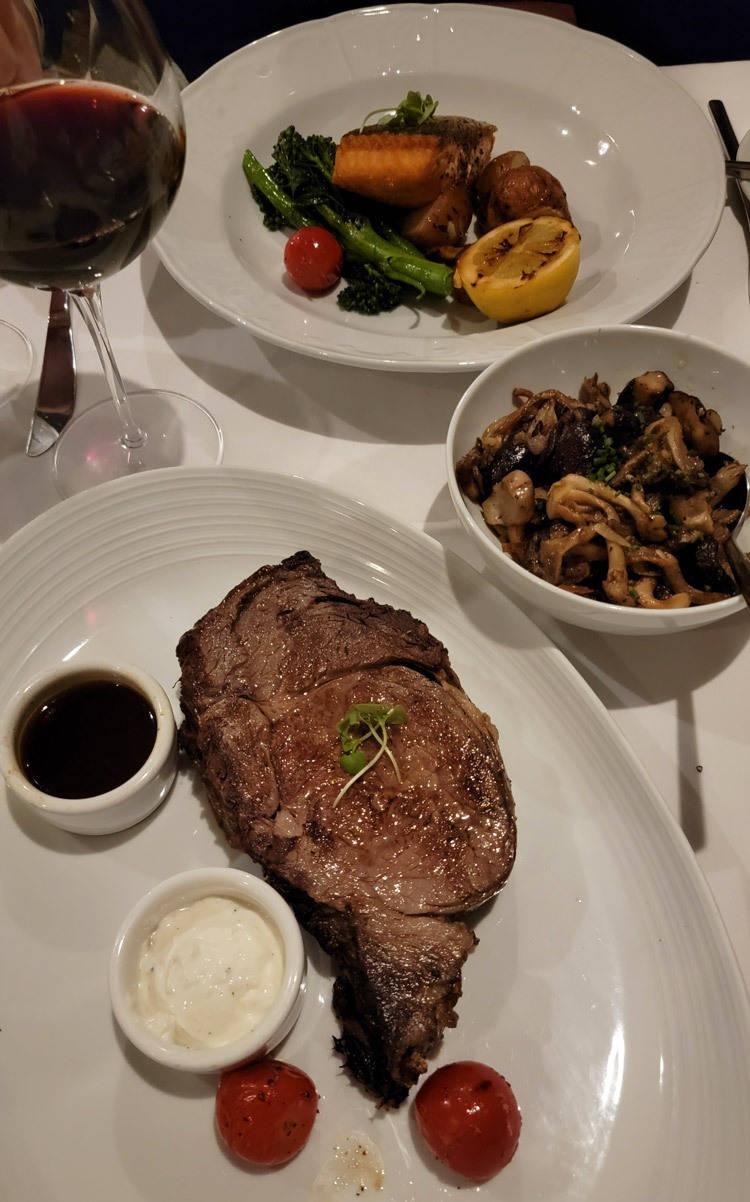 Of course, no Las Vegas resort - or guys getaway for that matter - would be complete without a fantastic steakhouse and we loved our dinner their paired with a fantastic Napa cabernet sauvignon from the restaurant's Oakville AVA namesake region.
As one of the last original Vegas strip resorts, Tropicana Resort Las Vegas is a thrill to simply walk through. From the famous stained glass arched ceiling that runs the length of the casino floor to the feeling that you are walking the footsteps of Vegas legends and Hollywood royalty from movies that featured Tropicana Resort such as Viva las Vegas and Diamonds Are Forever, this is a destination that I can't wait to come back to and visit again sometime soon.