The first few times you come to Vegas, all you can think of overwhelming majesty of the strip. It's a fantastic wonderland of lights, sounds, and sights that you simply can't find anywhere else on earth. After a few visits though, that starts to get more and more shallow and you begin to wonder what lies beyond. The fact is, Vegas is a huge city with more than just the strip to explore. Unfortunately for you and I though, from the moment you land in the airport - everything is designed to pull you and your wallet into one of the gigantic strip resorts.
During a visit to Vegas last month though I decided to defy my normal pattern and try something new. Instead of simply driving by something that I'd seen a dozen times on the highway, it was time to stop and explore. Luckily, Volvo provided us with the xc60 R-Design for this trip and it was nearly perfect as our Vegas cruiser. Not only was it fairly spacious for a compact SUV but it was the perfect balance between luxury, sharp looks, and good handling for twisty roads and long desert highways. One of the fun things about driving a car like the xc60 R-Design is that they've managed to squeeze every little bit of power out of their engines while delivering something powerful and sporty enough to be fun - but still delivering great fuel economy. This particular model features a 2.0 liter 4-cylinder engine that is both Supercharged and Turbocharged so it's able to deliver an impressive 302 hp and 27/20 mpg. Even the brakes continue this theme of efficiency by offering "Brake Energy Regeneration" where energy recovered by the brakes is fed back into the battery reducing the load on the alternator and resulting in a 2-3% lower fuel consumption, plus lower CO2 emissions.
Despite all this efficiency, the R-Design is all about being fun and sporty! With stiffer springs and a chassis that is tuned to be lower and firmer than it's brothers, the xc60 R-Design looks great, drives well, and has some of the best seats I've experienced on any mid-sized SUV.
This is sort of how you should approach any guys weekend adventure. While you might be a suburban dad during the week, prepared to haul kids between soccer practice and school plays while driving to client meetings during the day ... on the weekend it's time to let loose and have fun.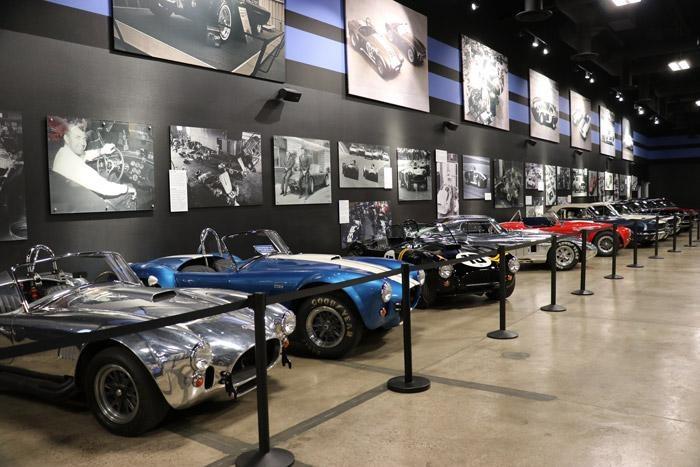 Shelby Heritage Center
Carol Shelby is an auto industry legend and this destination is unlike any museum or factory tour that I've ever experienced. The Shelby Heritage Center is a perfect blend of pilgrimage site, museum, showroom, and working shop. Tours here are free and do not require reservations. However, donations are encouraged. Tours are offered Monday-Friday at 10:30 and 1:30pm and and 10:30 on Saturdays. Outside of these times, you can still view the showroom but there's no guide to help you better understand what you are looking at. During the tour, you'll get to view a handful of classic Shelby's while a guide tells the story of both man and machine before showing you where they are actively building some of today's most powerful cars including Shelby Super Snakes.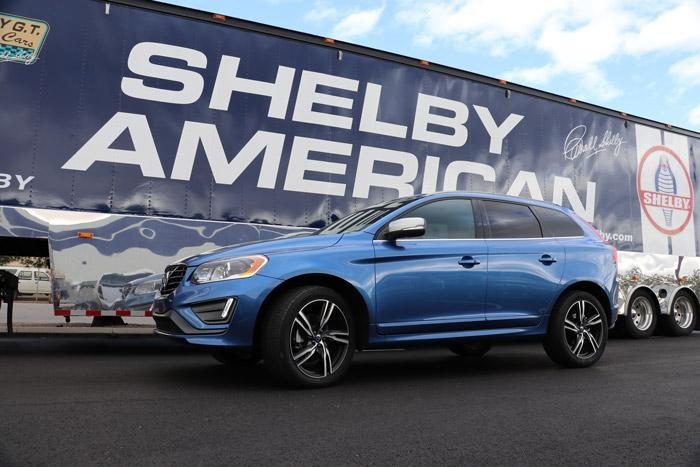 While our Volvo xc60 has plenty of horsepower to keep us happy, we decided to ask if they could do a special "Shelby" version for us ... sadly, we were about $200,000 short of where we needed to be so we settled for a photo next to one of their trucks instead!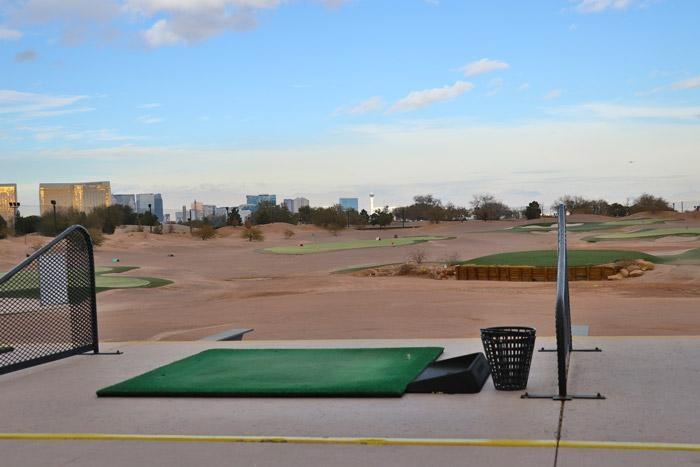 TaylorMade Golf Experience
Just down the road from the Shelby Heritage Center is the TaylorMade Golf Experience. While unfortunately not an official TaylorMade owned destination, it's a great stop if you want to hit a few balls or play on their 9-hole lighted course with the Las Vegas strip glittering in the background. If you are planning a bachelor party, this is a great place to visit as well since they can accommodate groups that want to visit the performance center then hit some balls at the driving range followed by time to relax and enjoy a few beers while watching a beautiful Vegas sunset.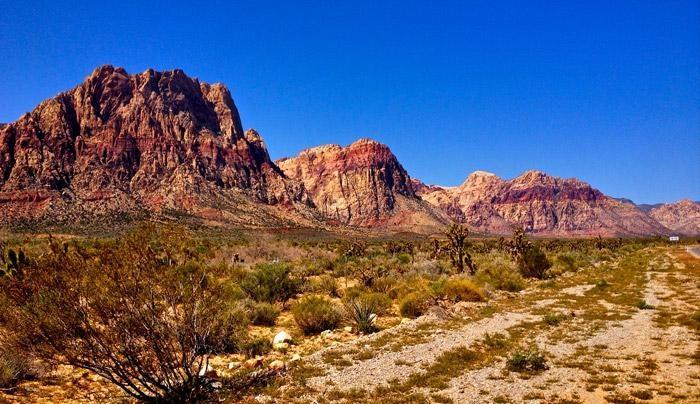 Drive Red Rock Canyon
It's hard to imagine that less than 20 minutes off the strip is a park that boasts some great driving roads. Red Rock Canyon is a fun road to drive since it has just the right balance of curves and good straightaways to test the handling of your car. We were pretty happy with how the xc60 R-Design performed here both on the highway and on dirt roads testing out the capabilities.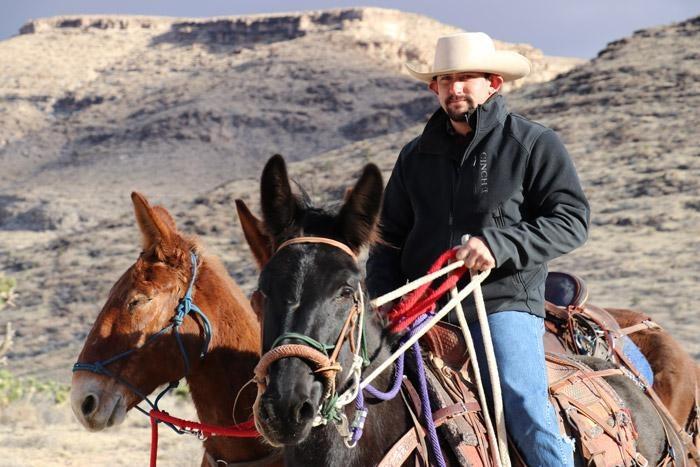 Cowboy Trail Rides
While in Red Rock Canyon, you can also trade your horsepower for some real horsepower with an authentic cowboy experience. Different options are available at Cowboy Trail Rides depending on your interest and abilities but you can do a short ride watching for desert wildlife, rock formations, and ancient caves to a sunset trail ride with western BBQ.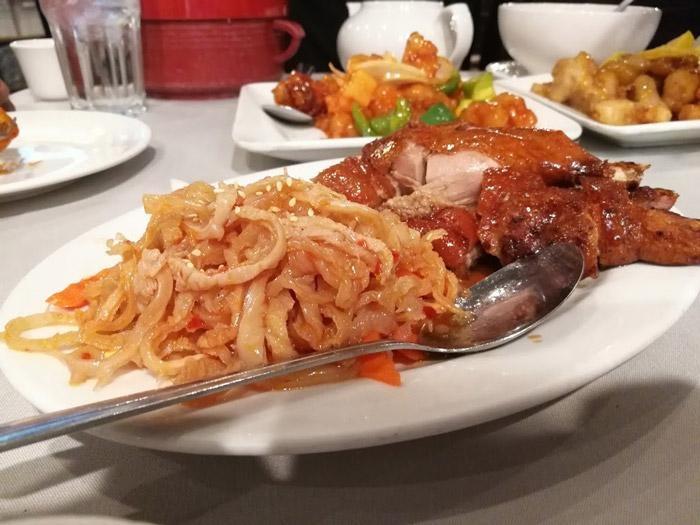 Enjoy some Authentic Asian Food in China Town
It might be surprising to many people that Las Vegas has a huge Asian population but a few years ago a concierge shared a secret with me. As a combination of the many service industry jobs available and a need to cater to high rollers from China has created quite a number of very good Chinese (as well as Thai, Japanese, and Vietnamese) restaurants just off the strip. On this trip, we visited Joyful House twice and while you can have a fantastic "American-Style" dinner of orange chicken or broccoli beef (both among the best I've ever had!) the real treasure is the authentic recipes. For me I decided to try jellyfish, but next time I hope to explore more. For those of you looking for shark fin soup, sea cucumber, or fish that you can see swimming before it is slaughtered - then this is the place to visit! I have no doubt that there are many other fantastic Chinese restaurants hidden in the Las Vegas China Town, so I'm looking forward to coming back again to explore more.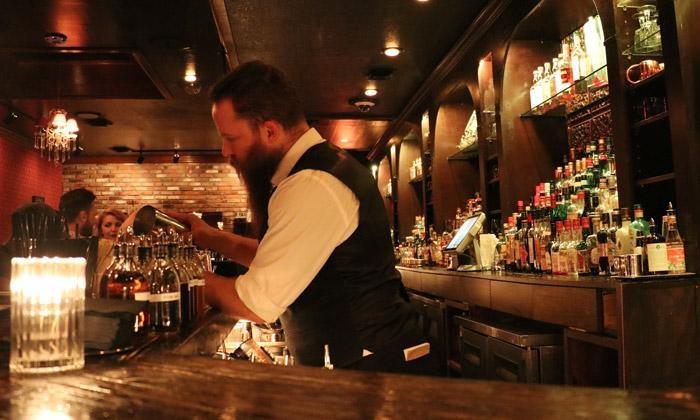 Relax With Off-Strip Cocktails
Vegas was once a wasteland of watery well drinks (and it still is if you rely solely on comps from a casino host), but today this is one of the best cities to get an amazing craft cocktail. However, few people think to ask bartenders where THEY go to drink and here's a hint ... it isn't a bar on the strip. The lead we got was to head to Herbs & Rye and spend some time exploring their bar menu. I'm accustomed now to seeing a menu with multiple pages of drinks - but this one was a virtual encyclopedia of classic cocktails organized by decade and style. As someone who often gets too comfortable with my classic Old Fashioned, I decided to ask the bartender for a suggestion and he didn't miss a beat as he whipped up an "Old Fashioned" made with cachaca instead of bourbon.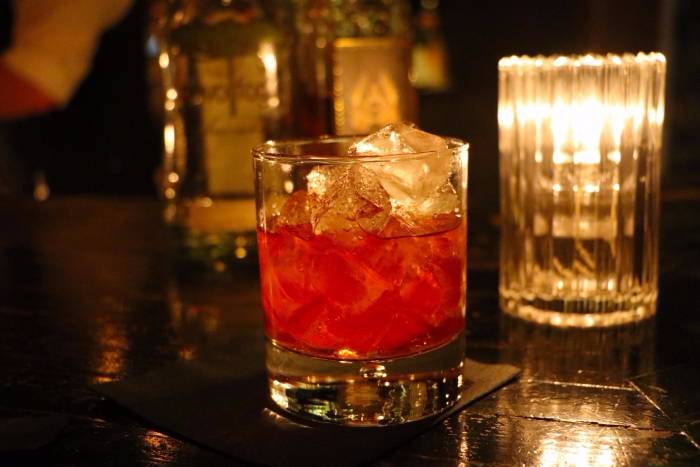 For those looking for the ultimate meat-overload, you can try the 60 oz King Kong Ribeye ($190) or the 120oz Nectaly's Ribeye ($390) both chops (as well as the more friendly sized ones) are butchered on-site with cleaver, boning knife, and saw so you know it's going to be done right - by people who know beef. Even better is that Monday-Saturday from 5-8pm, steaks are half off and they offer various drink specials.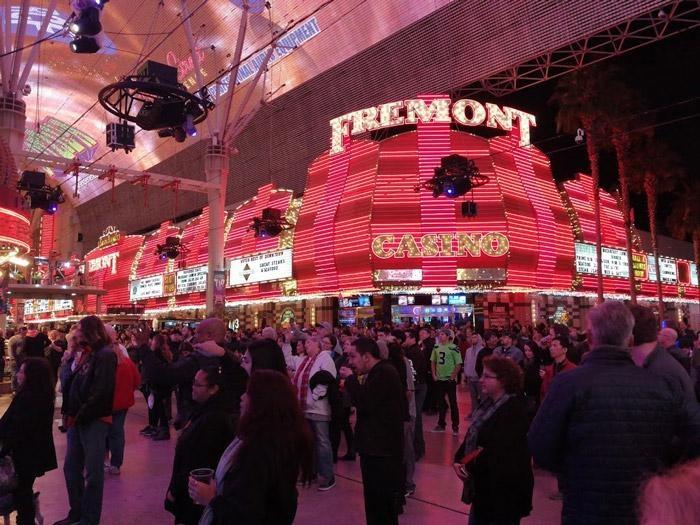 Fremont Street
If classic Vegas is what you are looking for then this is where you need to go. With the demolition of the Riviera, vintage Vegas is nearly completely gone (though some of it like Cleopatra's Barge) is still hidden deep within Caesars Palace. On Fremont Street, you'll still find coin-operated slot machines as well as plenty of musical entertainment, bizaar street performers and live music nightly.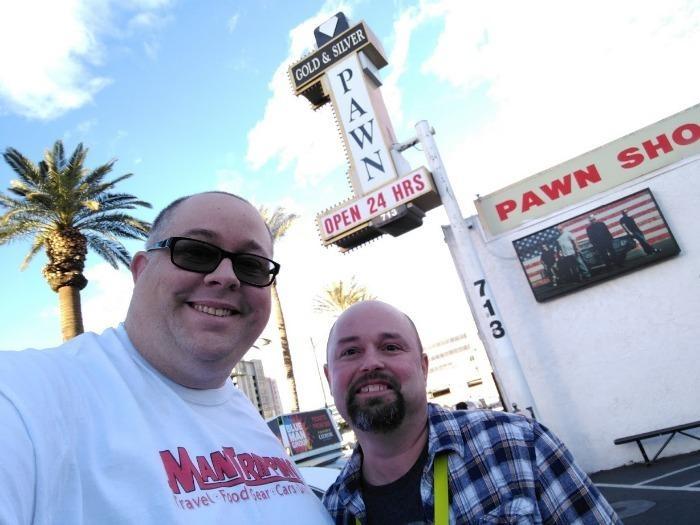 Gold & Silver Pawn Shop
Anyone who's a fan of Pawn Stars should visit Gold and Silver Pawn at least once. While you are very unlikely to actually see Rick, Chumlee, Corey or the Old Man working here it's still fun to see the various items in the collection here.
Other Off Strip Vegas Guys Weekend Ideas
While you can never do everything during a single guys weekend, here are some other ideas that you might want to consider ...
Speed Vegas - There are a ton of driving experiences in Las Vegas but these guys have their own private track and it's not just an oval like the guys at the Speedway. SpeedVegas packages range from opportunities to race American muscle cars like the Corvette Z06, Lamborghini Huracan, or an Audi R8 and everything in between.
The (Hoover) Dam Tour - Hoover Dam is just a half hour drive off the strip and this is a great opportunity to learn about history as well as give you an excuse to talk about how dam cool the dam tour was!
Visit a Vegas Museum - There are some fantastic Vegas museums that are located off the strip that would be perfect for a guy weekend visit. These include: Neon Light Museum, Mob Museum, Pinball Hall of Fame, and the National Atomic Testing Museum.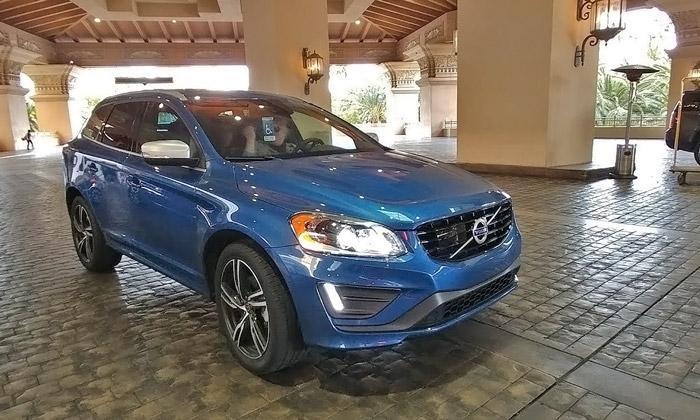 Sadly, at the end of any great adventure, it's time to head home. To have the perfect off strip Vegas guys weekend it's important to blend the best of both worlds and that's why I generally enjoy driving to Vegas instead of flying. Luckily, I live in Southern California but you too can rent a car for a day and create your own itinerary.