Half Moon Cay is one of the most beautiful private islands in the Bahamas and you can only get there when sailing with Holland America Line and Carnival cruises, so it will never be overcrowded like other Caribbean ports that you might have visited in the past. However, as nice as the white sand beaches and turquois waters are ... there's actually more to enjoy here as well. Honestly though, while I had seen excursion options listed in my cruise planner before, I had never bothered to look past what I already knew I as going to love ... relaxing on the beach.
Luckily for us though, during the Holland America Line Rotterdam inaugural, we had the opportunity to spend two days enjoying everything that Half Moon Cay has to offer.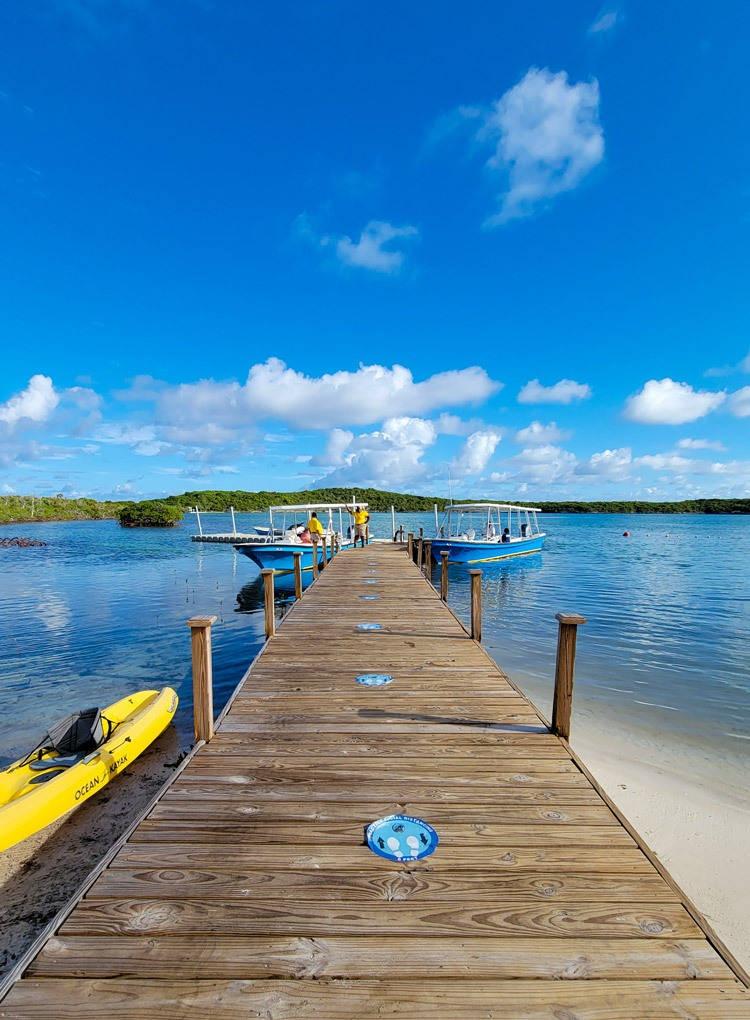 Eco Lagoon Tour
While most folks will never venture beyond the crescent shaped beach, the inside of the island is actually a huge brackish lagoon filled with marine life including stingrays, sharks, coral, sea urchins, tropical fish, exotic birds, and even some of the less beautiful marine animals such as the sea cucumber.
This lagoon area plays host to a variety of different excursions but we chose the Eco Lagoon Tour because it was a quick and easy glass bottom boat tour and frankly I wasn't in the mood for some of the more athletic options such as kayaking or a jet ski tour that day.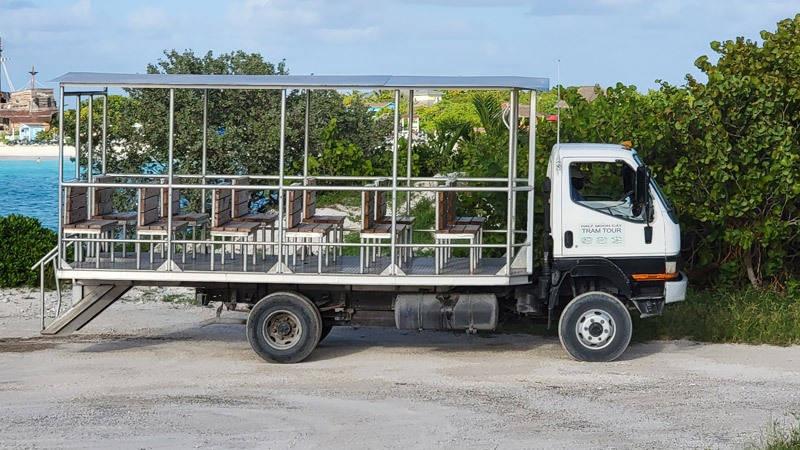 Island Tram Calypso Tour
Honestly, I'm not sure why it is called the Calypso Tour since there's no music to speak of. However, it was a great way to see parts of the island that we've always been curious about but never bothered exploring by foot. This includes a drive through where the workers live as well as a stop by the horse corral.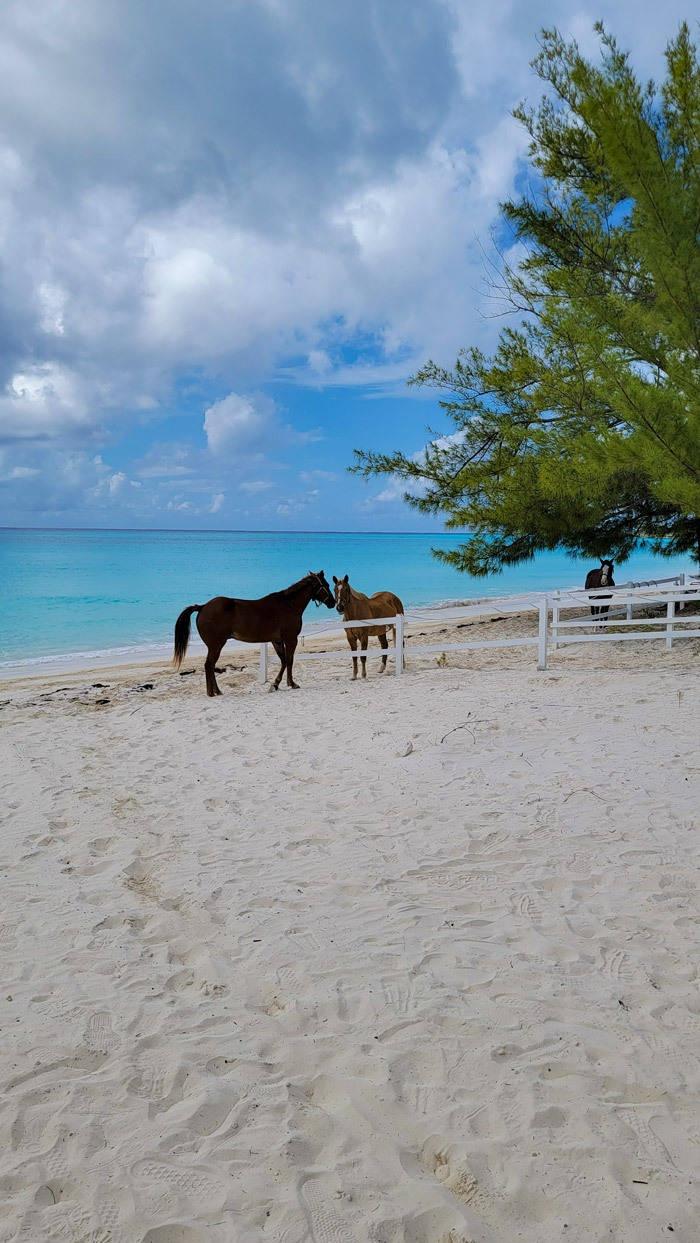 Horseback Riding by Land and Sea
We didn't actually get a chance to do this but after seeing the horses running around on the beach it is something at the top of our lists to check out. The tour takes riders to the highest point of the island for some views you will only be able to see on horseback as well as a ride along the beach and in the water, depending on weather and surf conditions.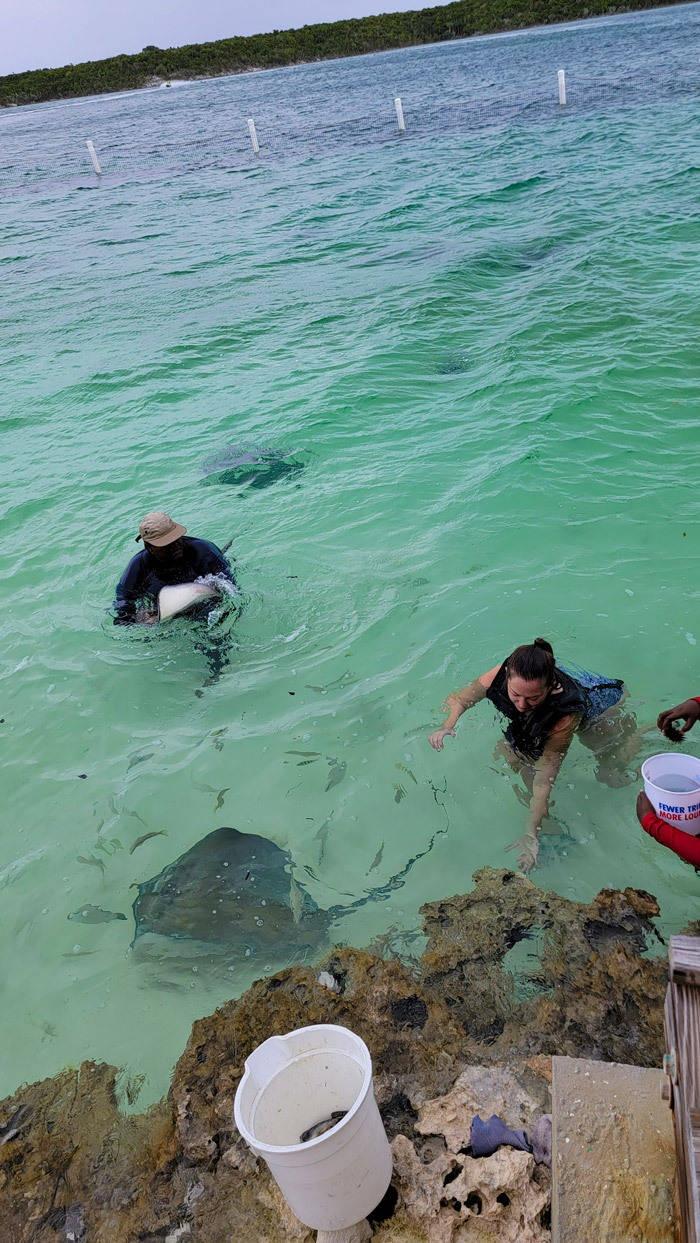 Stingray Adventure
I'm generally not a fan of trapping animals for our own enjoyment but the facility here on Half Moon Cay looks well maintained and the guides / interpreters running the experience are very professional as well as knowledgeable. Guests here will get a chance to hold the stingrays as well as learn about other marine life native to Half Moon Cay.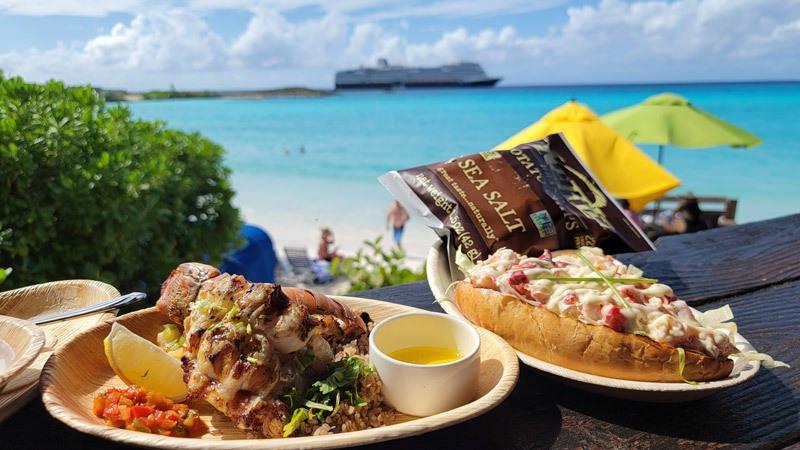 Lobster Shack
At this point you're probably familiar with the concept of premium dining on cruise ships, well ... this is a premium dining option on Half Moon Cay. Options include fresh grilled lobster, lobster roll, and or seafood chowder. This isn't really an excursion but it offers some of the best views of your ship while sipping some cold drinks and enjoying your Bahamian beach lunch.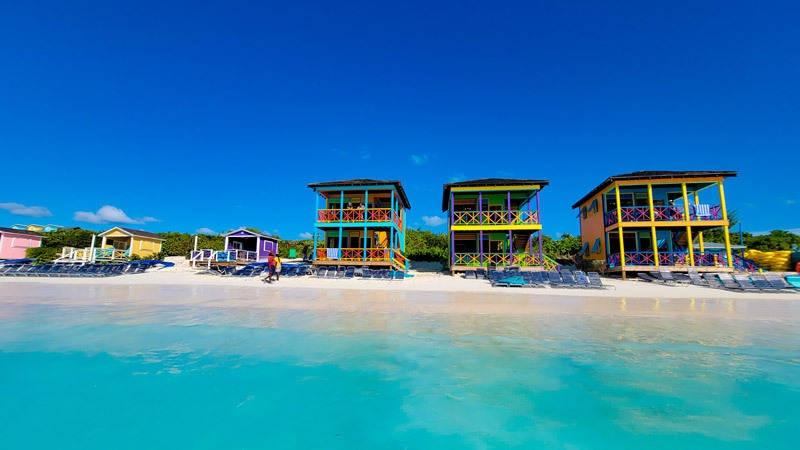 Rent A Cabana, Villa, or Oasis
The beach is free, you can grab a chair pretty much anywhere you want (be sure to not grab one with a clamshell or umbrella as those are available for rentals). However, if you want the ultimate experience, getting a cabana, villa, or the oasis is the way to go depending on your budget and size of your group of course.
We chose the Beach Villa for our group of eight friends and it was an incredible experience. Not only did we have a butler to ensure we always had plenty of drinks but he set up our lunch and even escorted us to the villa, rather that having to walk.
No matter what options you choose when visiting Half Moon Cay, this is still my favorite cruise ship private island. Now though, I have a greater appreciation for other options that are available here and I know not everyone enjoys just bobbing around the water as much as I do. If that's you then there are plenty of great options here including some that I didn't get a chance to check out, including the snorkeling excursion or the glass bottom boat that goes and looks at some of the coral outside of the island itself.