Have you ever thought about taking a trip to Europe but you really do not want to waste all your time just walking around seeing the tourist spots and looking at museums and old government buildings all day?
Well, if you are someone who is big into racing and trucks, there is just the event for you. The FIA European Truck Racing Championship is a huge racing event that tours throughout almost all of Europe and is a once in a lifetime experience to go to.
You may not know a single driver or have even heard of this series until now but if you love watching NASCAR races or just love trucks, European truck racing is a sight to see.
What is European Truck Racing?
The FIA European Truck Racing Championship is a racing series made for semi-tractors and takes place in countries all over Europe like Germany, France, Italy, Spain, and many more.
This series has been going on since the 80's and has a great cult following all throughout Europe and hundreds of thousands of people are usually in the stands at every event (this was a different story in 2020 due to the pandemic though).
In these events you will get 4 races of 12 laps with trucks that can weigh up to 5 tons that will top out at around 100 miles per hour. This is not quite the speeds the formula one guys are doing, but these hefty fellas weigh a whole lot more. Getting them up to 100 is a task in itself!
Each track is different, each truck is different, and the drivers all work hard to put out the best time they can on these very popular races. I will not go too much further into the rules but there are plenty of reasons to get into this kind of racing before you even watch them take the track.
FIA European Truck Racing vs NASCAR Truck Series
Let us start with the NASCAR Truck Series. These races are mostly seen as some sort of training ground for the Sprint Cup in the same way you have to climb through F3/GP3 and GP2 to get to F1.
The FIA European Truck Racing Championship is no training ground, these drivers are the best of their kind and are racing to win the championship, not to make it into the next stage of their racing career.
Now let us look at the trucks. For the NASCAR truck series, the trucks are souped-up pickup trucks, the Chevy Silverado, Toyota Tundra, and Ford F-150 are cars you will definitely see in these races.
These trucks can get up to top speeds of around 180 miles per hour, but they are much smaller than the rucks in the European Truck Racing Championship.
As I said before, the trucks used in the European racing circuits are semi-tractors are basically just souped-up trucks that you would see carrying freight down the highway at 4 a.m. If you ever drove these kinds of semi-tractors before, you know there is a lot more to it than driving a regular pickup truck.
Also, despite the semis being slower than the NASCAR truck series cars, the race is way more fast-paced. They only run 12 laps around a 2-2.6 miles track, and they run 4 races during the day, so each race is a full on sprint where every little bit counts for drivers to win.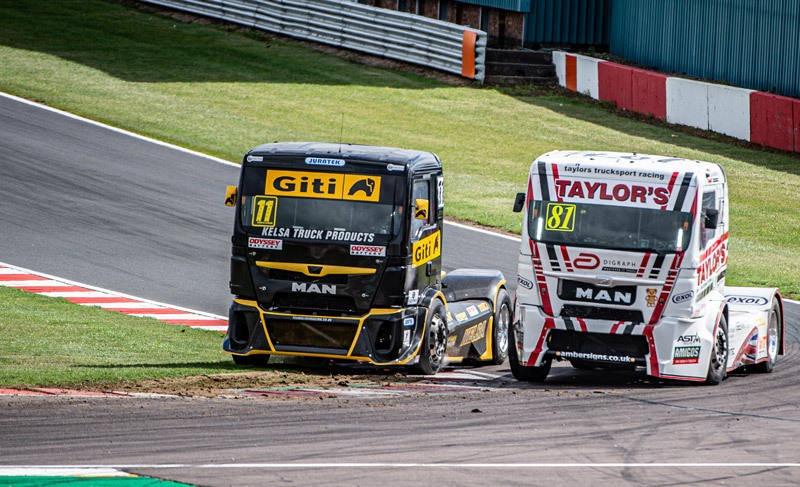 Where and When Do the Races Take Place?
Circuito del Jarama
This race takes place just north of Madrid, Spain and is an 11-corner track that is about a 2.4-mile track. It usually takes place sometime in early October.
Bugatti Circuit
The Bugatti Circuit takes place in Le Mans, France and its track is roughly 2.6 miles. This race also has 11 corners and takes place around late September.
Circuit Zolder
This Belgian circuit takes place in the city of Heusden-Zolder and is a little less than 2.5 miles in length. It has 10 corners and takes place usually in mid-September.
The Nürburgring
You guessed it, this one is the German race that takes place in Nürburg, Rhineland-Palatinate. The track is only about 2.2 miles but has 12 corners and this race takes place in mid-July.
Misano World Circuit
Located in the town of Misano Adriatico, Italy this racetrack comes in with 16 corners and is about 2.5 miles long. This race will happen sometime in late May and is one of the most popular races to go to.
Autodrom Most
This Czech Republic race takes place in the town of Most and will happen sometime in late August or early September. The track is another long one coming in at 2.6 miles and has a dazzling 21 corners to work with.
The Hungaroring
This race takes place in Mogyoród, Hungary and happens around mid-June. The track is the longest one of the circuits and comes in at roughly 2.7 miles and has 21 corners total.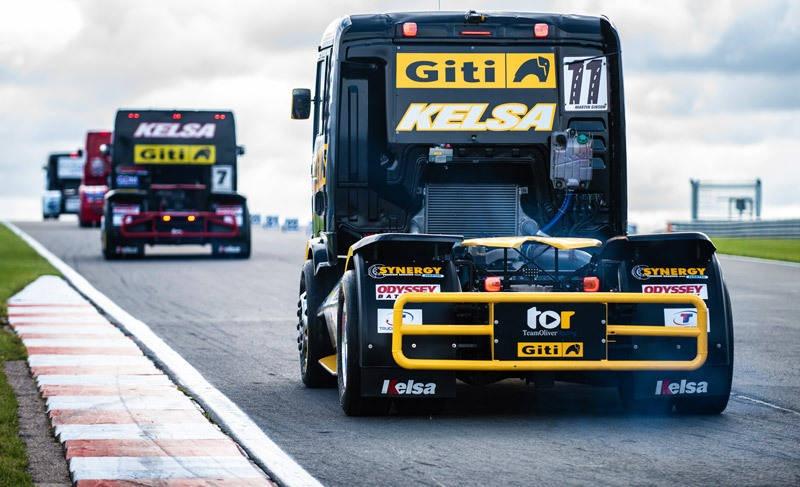 European Truck Racing Might Be The Perfect Guys Getaway
If you are a truck guy, or just a car guy in general, this can be a perfect escape to get away from the sightseeing and tourist attractions and see some great action. For any guy who loves NASCAR's Truck Series, this is a whole other level where you can combine your passion for big loud machines going fast, with an adventure touring wineries, breweries, and distilleries or perhaps even some soccer football matches too!
The trucks are loud, the crowd is fun and exciting and it is all kinds of a fun way to spend a day while you are trying to get away from the big cities of whatever European country you're visiting.
You can even plan on seeing the whole circuit if you are going to be traveling around in Europe for a few months. These races all happen during the warmer times of the year and are a great way to spend a summer day drinking some cold brews in the stands with your fellow racing fans!