I love cruise vacations. For more than a decade it has been a way for me to see parts of the world, experience new cultures, try things I wouldn't do back home, and just generally have a great time. During the more than 20 cruises that I've taken, I've also started to feel that while different lines offer unique features that might make me prefer one over the other for certain experiences, the reality is they are more similar than they are different. To change this would take some radical thinking and a brand with the confidence and tradition to be truly innovative. There is no other travel brand that could do this like Virgin and that's exactly what Richard Branson has done. They are attempting to be a disrupter in what - until the pandemic - was a thriving industry that boasted a 7% annual growth rate, the most of any leisure travel market segment.

Virgin Voyages Is Cruising Re-Imagined
To be clear ... I haven't sailed on Virgin Voyages yet and in some ways I'm skeptical. Being a disrupter means trying new things, challenging preconceived notions and doing things DIFFERENT. That doesn't always mean that different will be better. It simply means that different is well, different. However, despite laughing at some features of the ship (the cabins) I'm excited to try Scarlet Lady in December with Heather from Flow Voyages. She's actually organizing a group rate for this trip and has secured a handful of Solo Insider cabins for single travelers as well Insiders, Seaview, Ocean Terrace, and Rock Star Suites.
If you are interested in joining us, please call Heather at: 630-779-9301 or Heather@FlowVoyages.com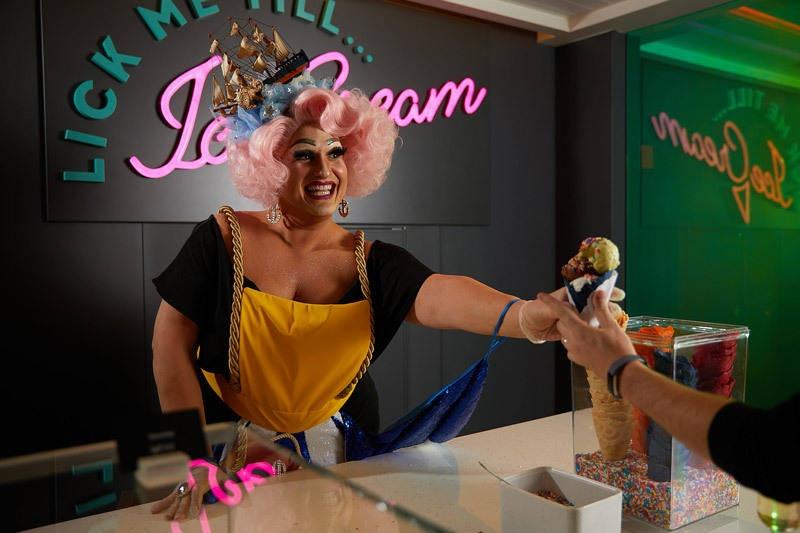 From the very inception of Virgin Voyages, the intent was to do something different and that has manifested itself through the food - no buffets and no main dining room, cabins - the beds can be turned into loungers during the day, and even the balconies terraces are fun and unique by adding the hammocks. Heck, you can even use the mobile app to order champagne on-demand via "Shake For Champagne" by simply shaking your phone and they'll come find you.
When we sail on her in a few months I'm sure we'll be able to identify dozens more unique aspects of both the ship design and services that will be "different". Some folks will reject change, others will welcome it. What is certain though, is that the industry needs disruption to challenge the current concepts that have both attracted millions of loyal customers as well as been rejected by millions more.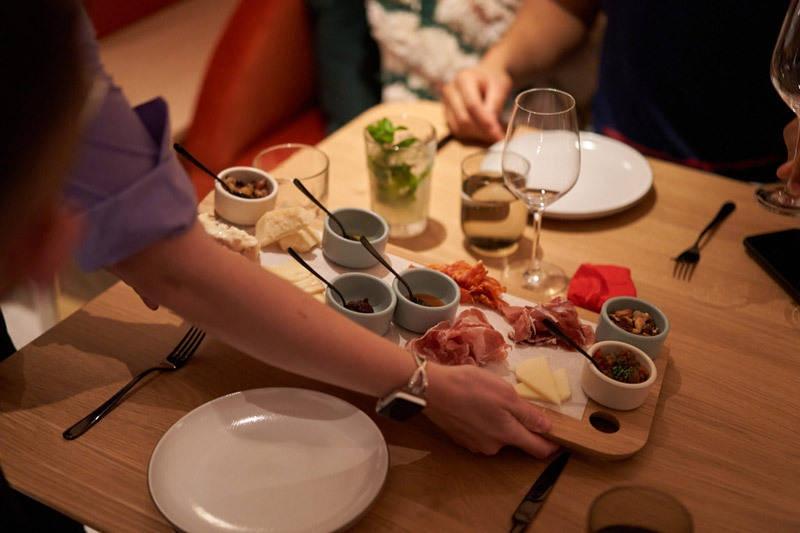 Pricing Is Transparent And Simplified
Beyond any features or innovations on the ships and services offered by Virgin Voyages, the pricing model is the single most important thing here. Initially it is confusing since we've been trained to be skeptical of pricing and most of us have that initial sense of dread when we see an exciting super low cruise fare advertised. On some cruises, that $499 for seven days fare quickly becomes $1,000+ and even those "free bar package" offers end up costing you hundreds of dollars in added fees.
Virgin Voyages on the other hand prices things out per cabin (based on double occupancy) and the price you see is generally what you will end up paying.
Initially this leads to a shocked look on one's face as they compare a seven-day cruise for $499 to a five-day cruise for $1,200 on Virgin Voyages. However, it is essential to understand that the fare price listed for Virgin includes TONS of charges that the other lines hide.
What's Included In Your Virgin Voyages Cruise Fare:
All Food At 20+ eateries and no "Premium Dining"
Non-Alcoholic Drinks including still and sparkling water, non-pressed juices, tea, drip coffee, soda etc.
WiFi (basic wifi is included but premium Internet is available)
Tips and Gratuities
Fitness Classes

Shorter Cruises Are Standard
Some folks like seven day and longer cruises and that's great. I enjoy them too. However, what the diversity of cruise lengths creates is a situation where the short 3 and 4 day cruises get relegated to older ships and they simply turn into booze cruises. Again, I've enjoyed these short cruises from LA and Miami many times but it is far from a premium experience.
Additionally, for many people, seven days is just too long to be on a cruise ship. Seven days means eight or nine days of vacation time when you include travel and post vacation "recovery".
Plus, five day Virgin Voyages out of Miami allow guests sailors to spend an extra night partying on South Beach or spending time in the city exploring culture, food, music etc. vs the debarkation port simply being a place that you fly into and out of as quickly as possible.
NOTE: Virgin Voyages does offer a handful of other cruise lengths, including 4-night, 6-night, and 8-night cruises. However, the 5-days ones are what most guests will be enjoying.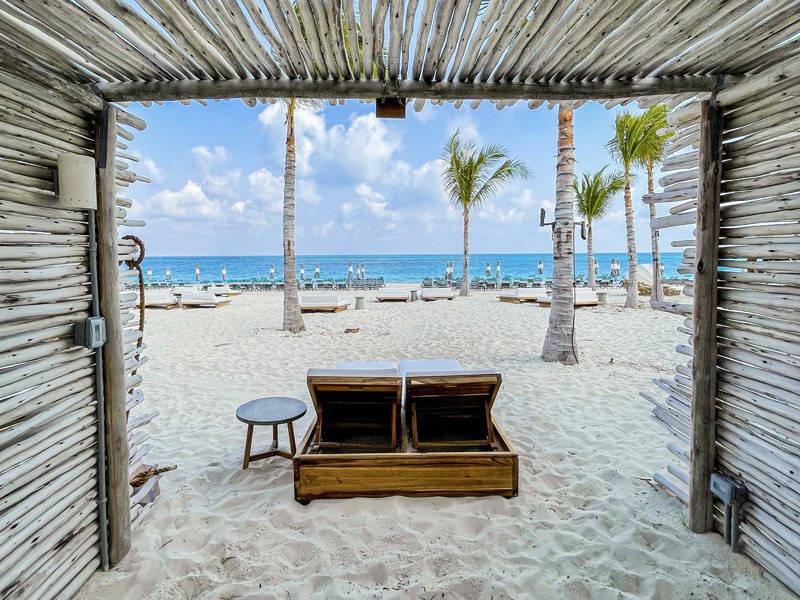 The Beach Club at Bimini Is Standard On Caribbean Cruises
Cruise line beach clubs are fun places and the best ones are crown jewels in an itinerary. For instance, I've scheduled cruises on Carnival just to spend time in Half Moon Cay and we're searching for MSC cruises that stop at Ocean Cay. Inevitably though, it becomes a situation of compromise on the other ports.
There are cruises we go on to explore different parts of the world but this is a cruise that I'm looking for simply to blow off some steam, drink some drinks, and lay on the beach relaxing.
One other feature of The Beach Club at Bimini is that most visits there depart late - either at 10pm or Midnight.
This is particularly exciting since it offers guests an opportunity to not simply tan in the sun but enjoy a bonfire on the beach or a romantic stroll under the stars.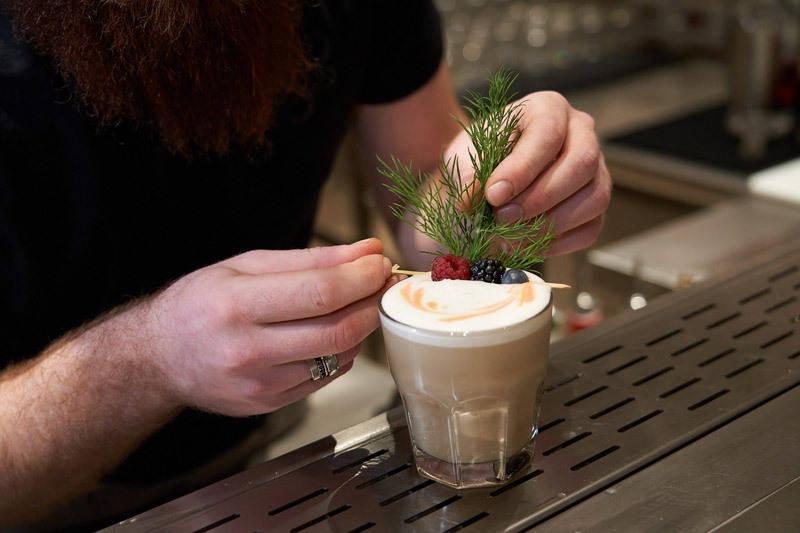 Common Sense Alcohol Consumption
Alcohol and cruises go hand-in-hand. There's nothing wrong with responsible consumption but I can tell you from personal experience that as much as I enjoy "unlimited drinks", things can go bad quickly. This is especially true if you've paid for a beverage package and the other guest(s) in your cabin have had to as well. Many people simply feel obligated to "drink their money's worth". That is a terrible idea for your health when you are out in the sun all day and potentially dangerous when you are on a moving ship.
Initially though I was taken aback when Virgin Voyages chose not to include an unlimited drinks package. It seemed almost contrary to the idea of a party.
Virgin Voyages Looked At What's Wrong With Cruises and Alcohol:
There are many things that are wrong with alcohol consumption on cruises today.
Unlimited Drinks encourages over consumption.
Drink Prices are simply too high on most cruises.
Unlimited Drinks often leads to lower quality offerings.
Unlimited Drinks packages present a deceptive total cost of your cruise.
Drink Packages force all occupants of the cabin to purchase the package.
Instead of offering an unlimited drinks package, what Virgin Voyages does is allow sailors to create a Bar Tab. When you add $300, this bar tab gets an extra $100 free - automatically offering guests a 33% discount. Often times, your travel advisor will be able to find promotions to give you additional Bar Tap funds as well.
Another nice feature of this system is that sailors can use these funds to buy anyone a drink and drinks are priced "reasonably". While we don't yet know full details on what "fair pricing" looks like, I'm told that it will look like what you'd expect at a land-based resort or maybe even a bit better. The wine list below was screen captured from a promo video for their Test Kitchen dining venue and we expect that prices will be the same or similar.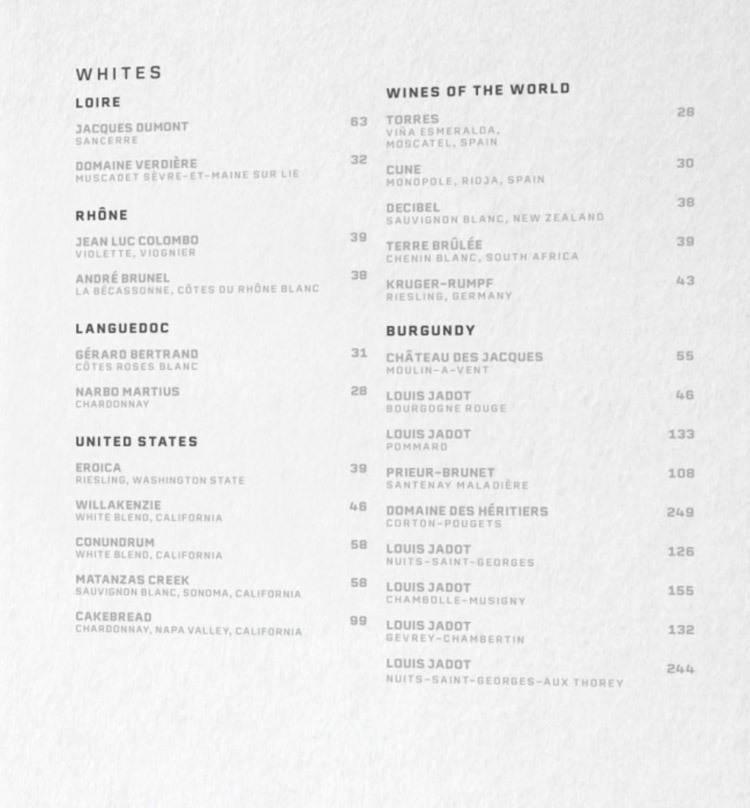 Virgin Voyages Drink Prices:
These are sample drink prices, various venues on the ship may have prices lower or higher than state below.
Beer (example - Heineken, Amstel Light, Kalik, Narragansett, and craft beers): $6-$8 including tip
Basic Cocktails (example spirits - Herradura Plata, Mount Gay, Tanqueray, Jack Daniels): $9 including tip
Wine By The Glass: 42% of wines by the glass are priced less than $10 including tip
Wine By The Bottle: bottles start at around $30 and go up to several hundred dollars.

Adults-Only 18+ Cruising
Finally, one of the greatest features of Virgin Voyages is that all guests must be 18 and older. By mandating this age restriction, it allows Virgin Voyages to shuck all the family stuff that while important for those with kids, leads to a weird mish-mash of offerings on most other lines. Instead of waterslides and kiddie pools at the beach club, it's all about parties and Instagram selfie spots. On the ship there's no weirdness when you are shooting tequila shots and a group of kids walk by lead by a Shrek or some other costumed character.
This also makes it a great way for parents to escape for a few days and enjoy time being adults without having to worry about their kids too.

I'm Hooked!
I love cruising and just like how I can equally enjoy walking through a vineyard and drinking craft cocktails on a roof-top bar, this isn't about which cruise line I "like better". There's enough space in the market for new concepts and that's why I'm so excited for Virgin Voyages to be successful. For the industry as a whole to survive and get stronger, new ideas and new perspectives have to be explored.
If you agree, I hope you can join us on Scarlet Lady, December 5, 2021 out of Miami. If you are interested in joining us on this cruise or simply want more information about Virgin Voyages, please call Heather at: 630-779-9301 or Heather@FlowVoyages.com