Maine is a fantastic - though sometimes forgotten state. It's way up there in the far northeastern tip of the country and sometimes feels like there are more moose, deer and fish than people. That's pretty much true though, except on winter weekends when people come flooding north for the crisp cool air and beautiful mountains covered in fresh powder just waiting for you to make tracks. Whether's it's skiing, snowmobiling, snowshoeing, or fat tire snow biking, Maine has some great options for you to explore this winter.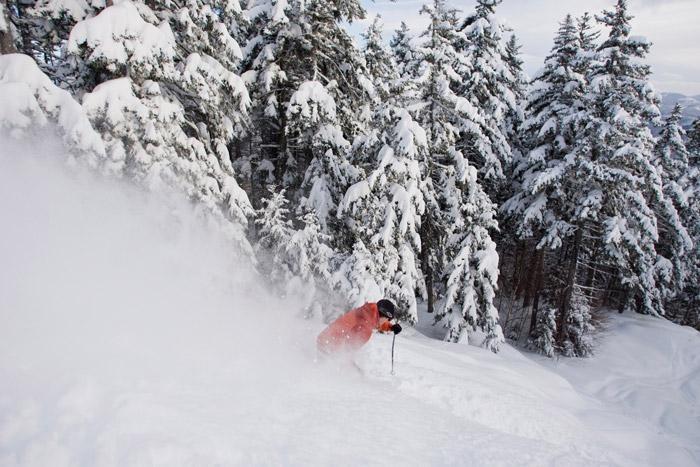 Extraordinary Snowfall Means Great Spring Skiing
This winter has been extraordinary for ski areas in Maine. In fact, in February an average of five feet of snow fell across the state. When combined with the excellent snow making infrastructure at ski resorts like Sunday River, that has produced fantastic ski conditions. Despite the recent warm snap, Sunday River still boasts a 36" base and all trails are open. As colder weather continues, the snowmakers will continue laying down more snow and grooming it to perfection. Sunday River boasts 90% of it's terrain is covered with an infrastructure featuring more than 2,000 snowguns and is the largest high-pressure snowmaking system in the world - able to compress 54,000 cubic feet of air each minute, allowing them to make more than any other ski resort in the area.
While Sunday River is one of my favorite destinations while I was a kid growing up near Boston, they're not the only game in town. While smaller, Shawnee Peak, Camden Snow Bowl and Sugarloaf also are set to have a fantastic remaining weeks of winter and a long spring skiing season too!
If you've never gone spring skiing in Maine, it's something special. This is your opportunity to ditch your jacket, throw on some jeans and tighten your baseball cap for some super relaxed and fun skiing followed by an afternoon enjoying craft beer and cocktails back at the lodge.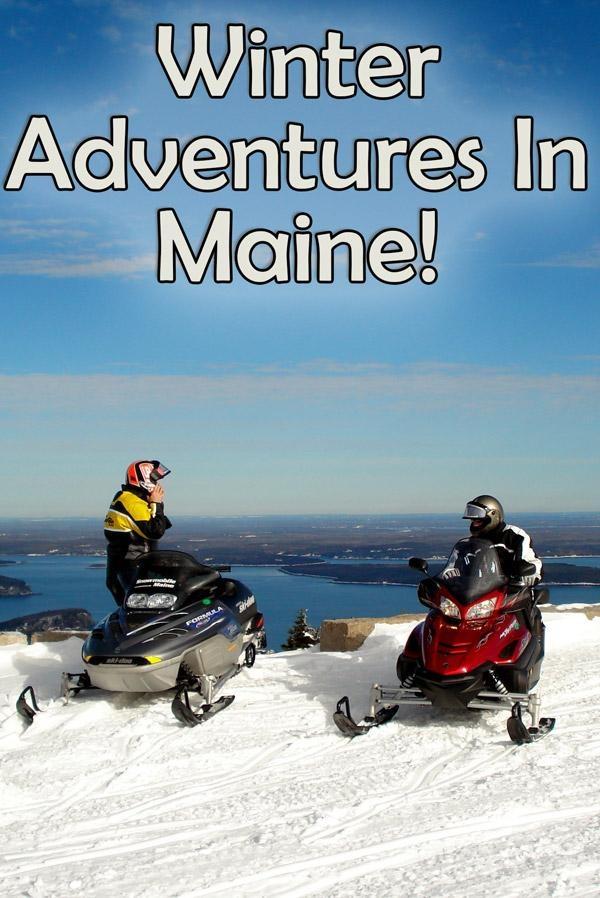 14,000 Miles of Snowmobile Trails
Outdoor adventure in Maine can take on many forms. If you are more the roar of an engine than the swish of the skis kind of guy, Maine is ready for you!. The state boasts 14,000 miles of connected snowmobile trails with terrain ranging from mountains to frozen lakes and everything in between.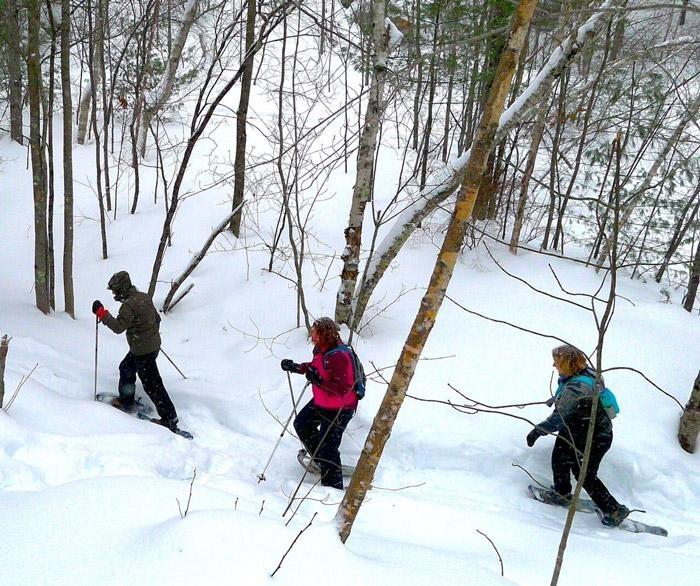 Snowshoeing in Maine
Sometimes it's nice to take a step back and enjoy nature at a slower pace. That's why so many people enjoy snowshoeing through Maine. It's one of the top winter activities because it provides great exercise and modern plastic and meta frame snowshoes have made the sport much more enjoyable. Think of it like hiking - except the snowshoes help keep your feet above the snow by spreading out your weight so you can walk easier while exploring one of the thousands of miles of nature trails in Maine.
Like most winter sports in Maine, outdoor enthusiasts in the state have taken things to the next level and there's an organization that even has organized an 80-mile trail system with 'huts' located every so often to keep warm or even take a nap.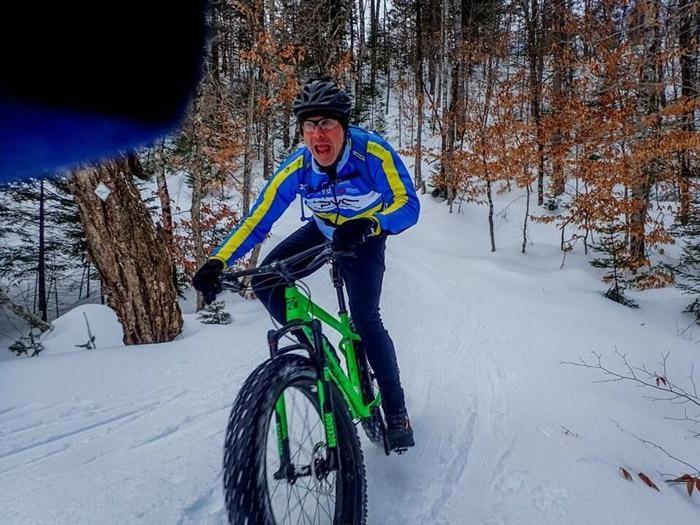 Fat Tire Snow Biking
Think you have to wait till the pavement turns black again to go biking? Think again! This is one of the fastest growing winter sports in Maine and is available at locations across the state where you can rent bikes and use them on dozens of public trails. These include those in state parks as well as snowmobile trails and pretty much anywhere you might normally go mountain biking during warmer months.
These bikes feature 4-6 inch tires (compared to 2" ones on normal mountain bikes), so that they can grip the snow and slide over the ice. If you enjoy mountain biking, you'll be able to pick this up very quickly and enjoy winter in a whole new way!
Whatever winter activities you are looking for in Maine, there are tons of great options across the state from high-adrenaline sports to simply relaxing in the lodge sipping beer and people watching!
Photos credit: Sunday River and Visit Maine