There are many ... many ... MANY bars on cruise ships but all too often they turn out to be mere gimmicks. That's what I expected too when I discovered my beloved Blend had been replaced with something called Half Moon Bar on Holland America Line's latest ship MS Rotterdam. What I discovered instead was one of the best bars at sea and an incredibly talented mixologist who served up drinks of the same quality that I'd expect at the top craft cocktail lounges in Vegas.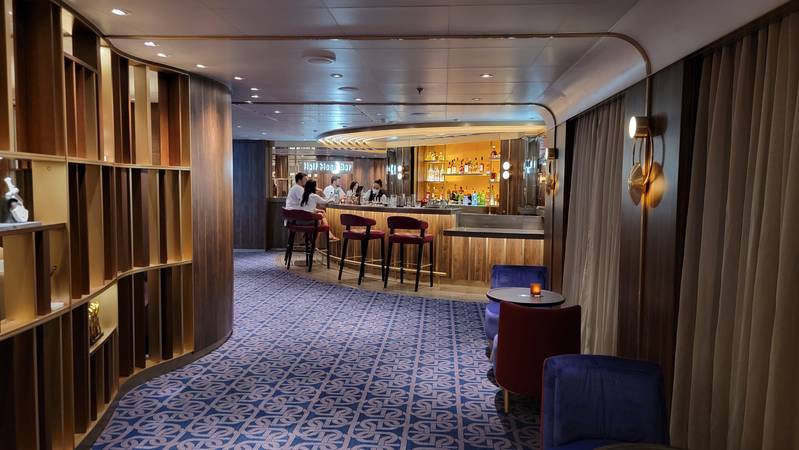 Located in a corner of a long hallway it is easy to walk by but at the same time it is the perfect gathering spot on the way to or from dinner. Unfortunately by the end of our inaugural voyage it was clear that there were way too many people and not enough seats at the bar. I'm sure that will be resolved by adding extra staff and more chairs along the windows.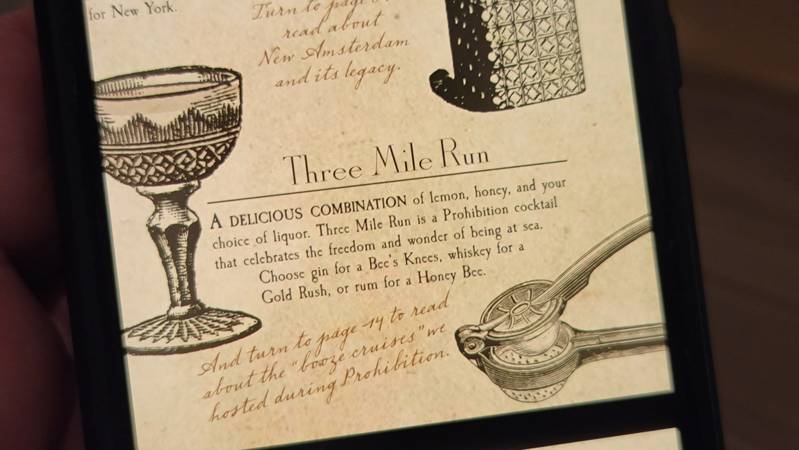 What makes this bar work so well is that it is absolutely authentic to Holland America Line's efforts of sharing it's heritage with guests as a way to differentiate itself from other cruise experiences. There are only a couple other cruise companies with as much history as HAL and so with their 150th birthday coming up next year, this is the perfect time to do something special.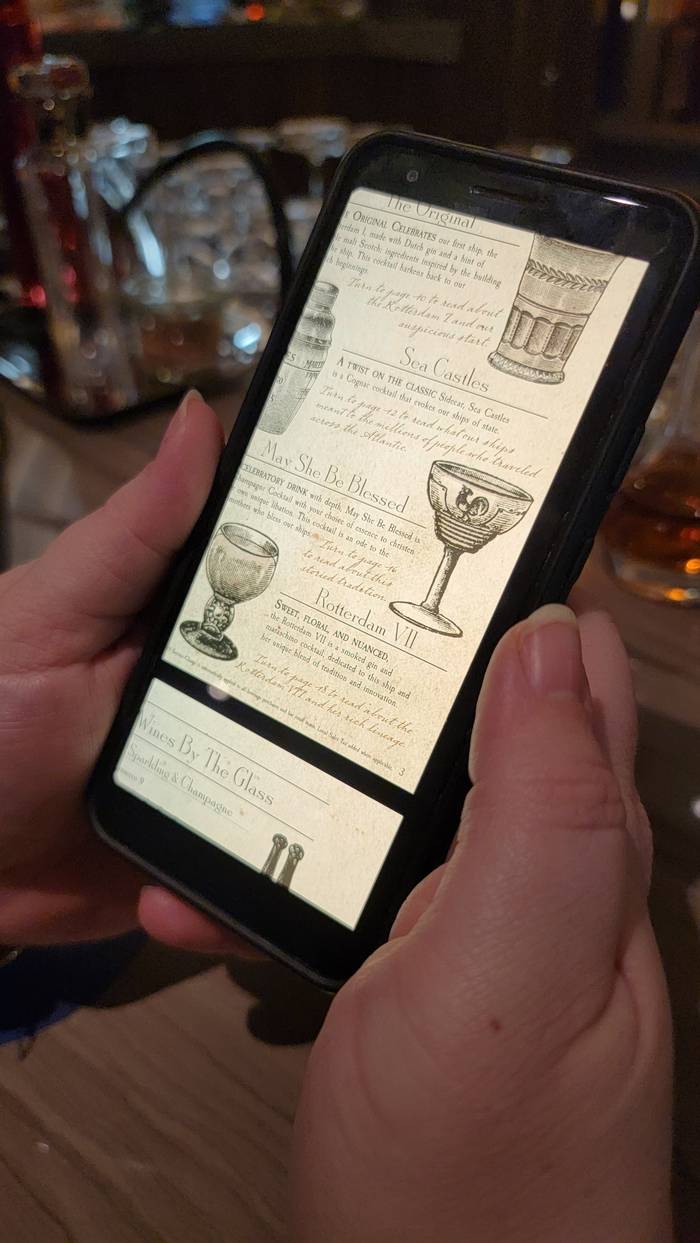 For instance, drinks here are named after specific moments in their history such as the "Rotterdam VII" named after the ship we were sailing on for the inaugural US voyage and "Three Mile Run" honoring the line's history running drinking cruises that would take guests past the three-mile line into international waters during prohibition.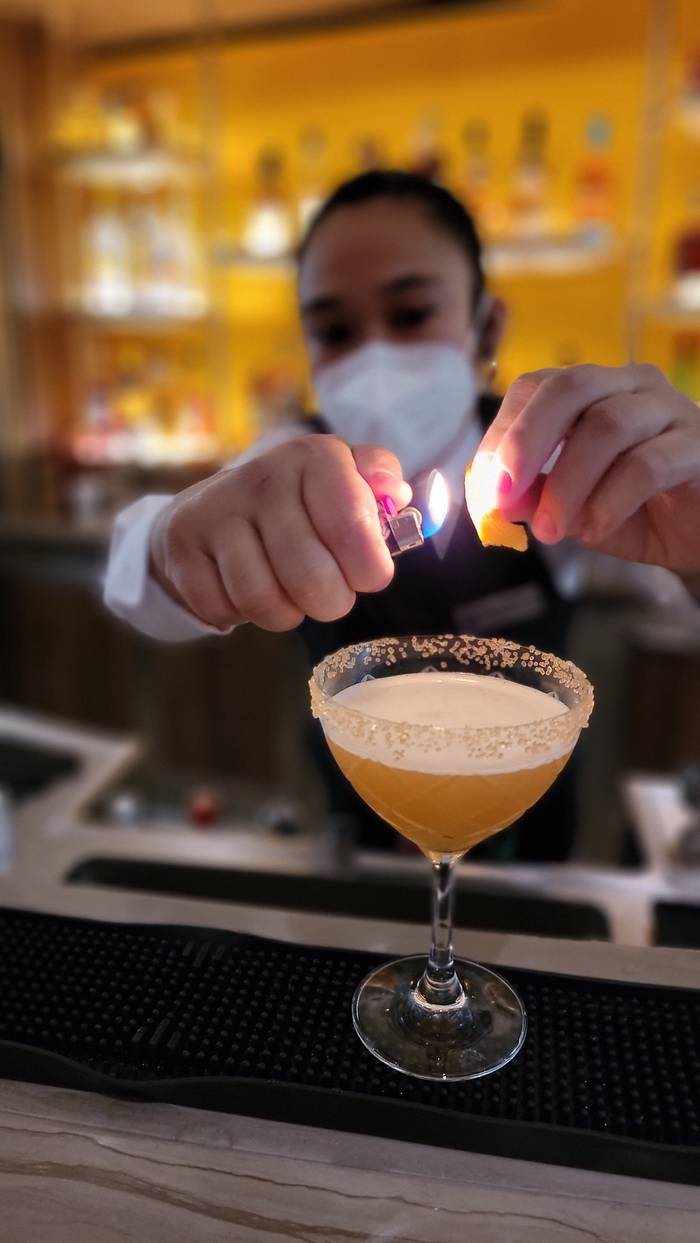 Other cocktails are more general such as Sea Castles, a twist on the classic Sidecar and offers a nod to their ships of state, while May She Be Blessed is a celebratory Champagne cocktail that is an ode to the Godmothers who bless each Holland America Line ship.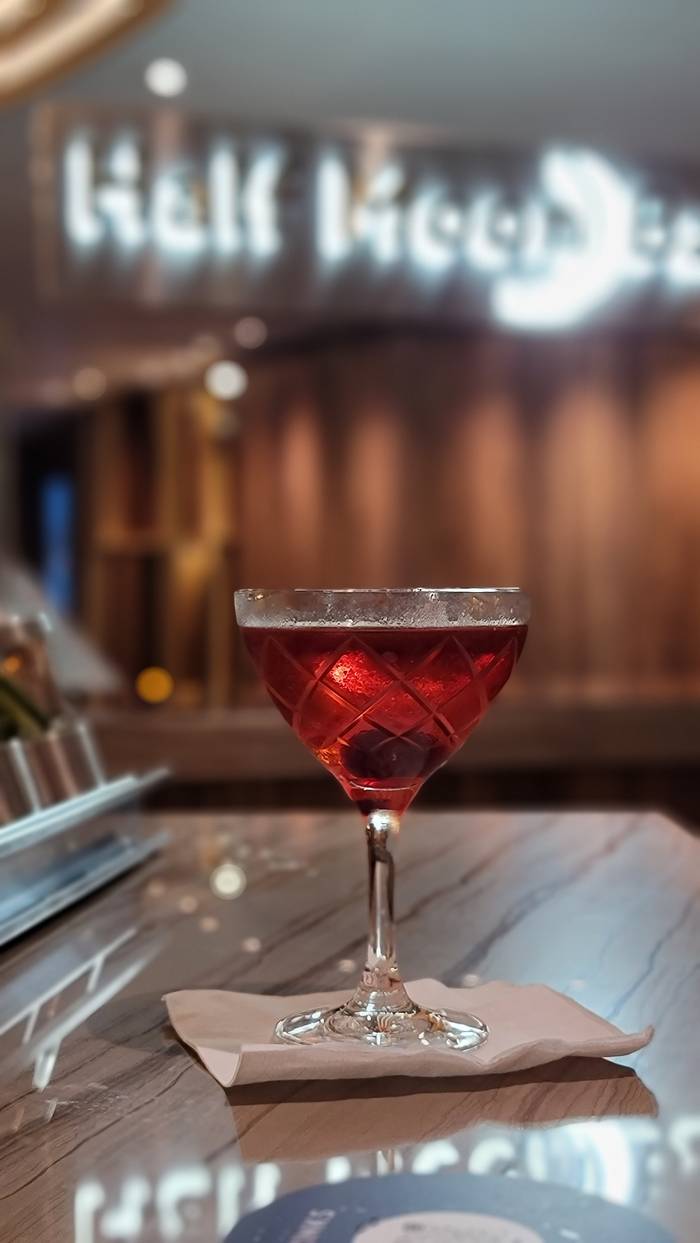 While you can read the drinks list with quick descriptions, to get the full story guests will want to read deeper into the menu to get the full story.
I honestly can't pick just one cocktail that I liked most. However, I can say that the WOW FACTOR of the smoked Rotterdam VII cocktail wins for sheer entertainment value. Each of the drinks we had was prepared with precision and that was a welcome experience since cocktails as complex as some of these can be hard to do without the combination of great training and talent.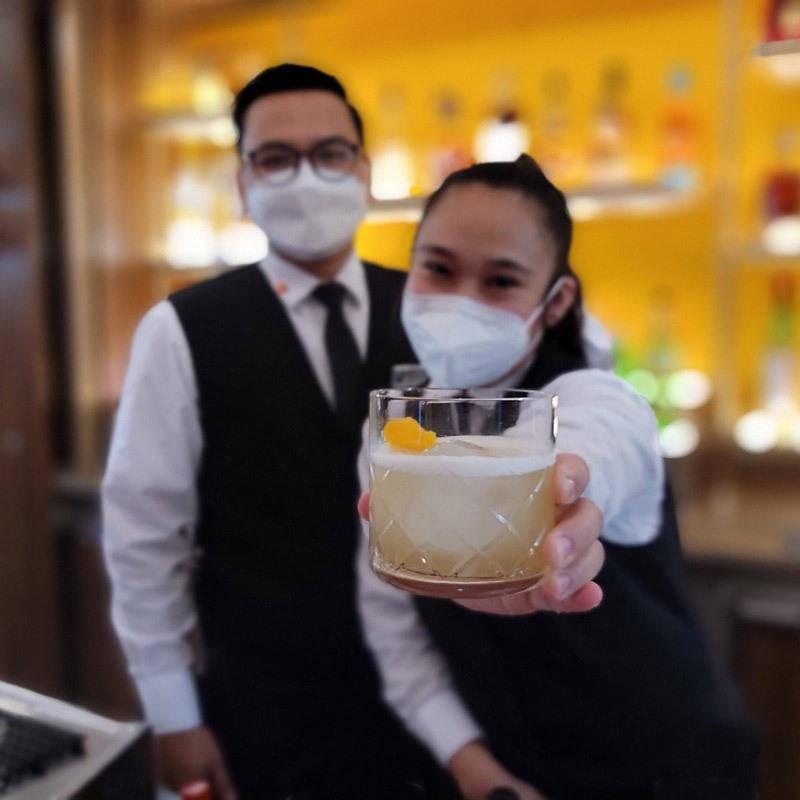 Thankfully the team of Paola and Michael Angelo were up to the task.
Holland America Line's guest right now is decidedly older though I am extremely enthusiastic about this Pinnacle class of vessels and how they have made the experience more dynamic with features that appeal to younger folks too. Just like Rolling Stone Rock Lounge and BB King's Blues Club help bridge the generational divide, venues like Half Moon Bar are a fantastic opportunity for grandpa, dad, and son to gather around for a drink enjoying vintage cocktails and sharing stories.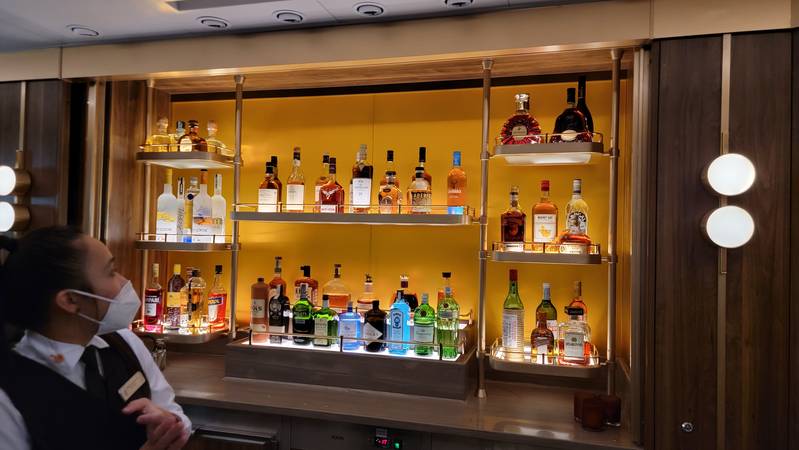 The addition of this bar perfectly complements the existing Notes whiskey bar experience and Holland America Line's strong wine program as well. Even if you aren't looking for a fantastic cocktail, Half Moon Bar also has a great selection of top shelf spirits.
The food and beverage experience on Holland America Line, as well as the talent behind the counter, is just one more reason why I can't wait to return to sea with them for another cruise sometime soon.