Rodizio style Brazilian steakhouse restaurants are my absolute favorite style of dining. It combines everything I love in a culinary experience - endless meat, a variety of flavors, and that sense of being special. Over the past few decades the Churrascaria concept has spread rapidly in the United States and Texas de Brazil is one of the biggest operators to offer this experience. Now they've added Carlsbad, San Diego to their list of more than 50 locations world wide. They invited us to stop by and try their interpretation on the concept and we loved it!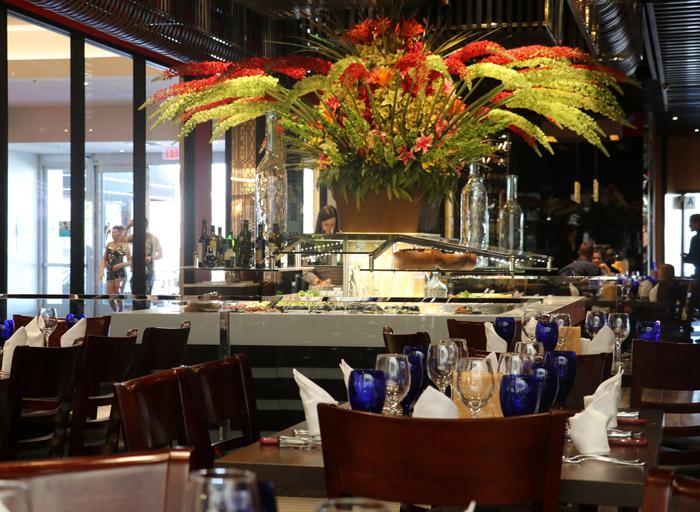 I've been enjoying this style of dining for almost 20 years now. I first experienced it in New York City in 1997 and have been hooked ever since. If you've ever visited a Brazilian Steakhouse, you'll notice that the concepts are all pretty similar. You have a Salad Bar area with various sides, fruits, vegetables, meats, cheeses and other goodies, then you have a parade of gauchos carrying piping hot meat fresh off the fire and carving it up table-side. Texas de Brazil is no different - but, it's the implementation that separates the men from the boys here.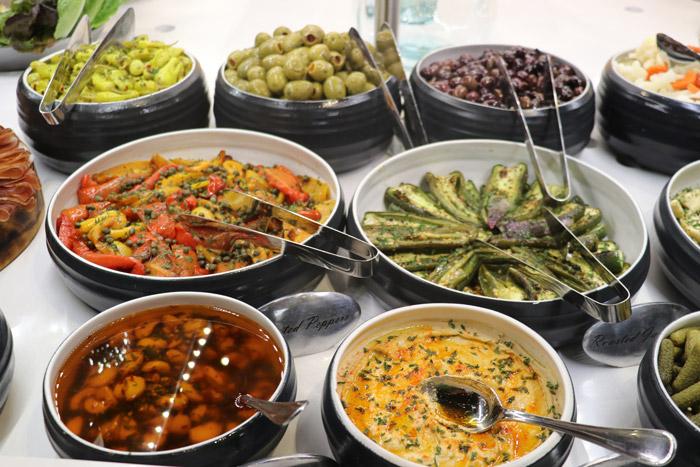 The first thing I liked about Texas de Brazil was that the Salad Bar had a wider variety of side dishes compared to others I've visited. For instance, along with staples like sliced tomato, sushi, salami, etc. there was lobster bisque, coconut curry fish, and a jalapeno shrimp salad too. They also had a surprise favorite - roasted jalapenos. Brazil is a diverse and colorful culture and so I was impressed with this variety of options. Ultimately though, the salad bar is a trap since you don't want to fill up here and have no room for meat!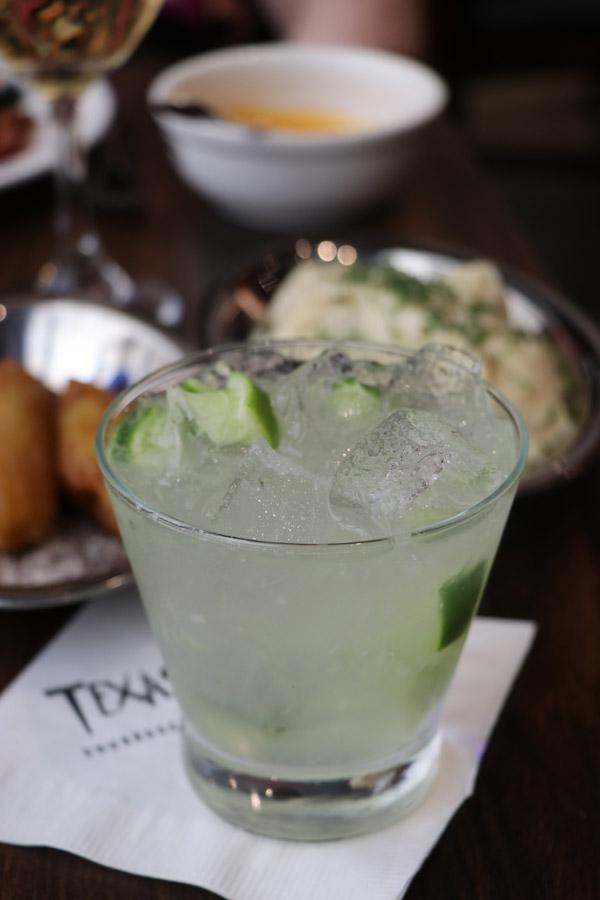 Of course, no visit to a Brazilian Steakhouse is complete without a Caipirinha. Texas de Brazil has several other signature cocktails but didn't seem to be promoting them as much as I've experienced in the past. Regardless, a classic Brazilian cocktail like this is always appreciated and it was quite good.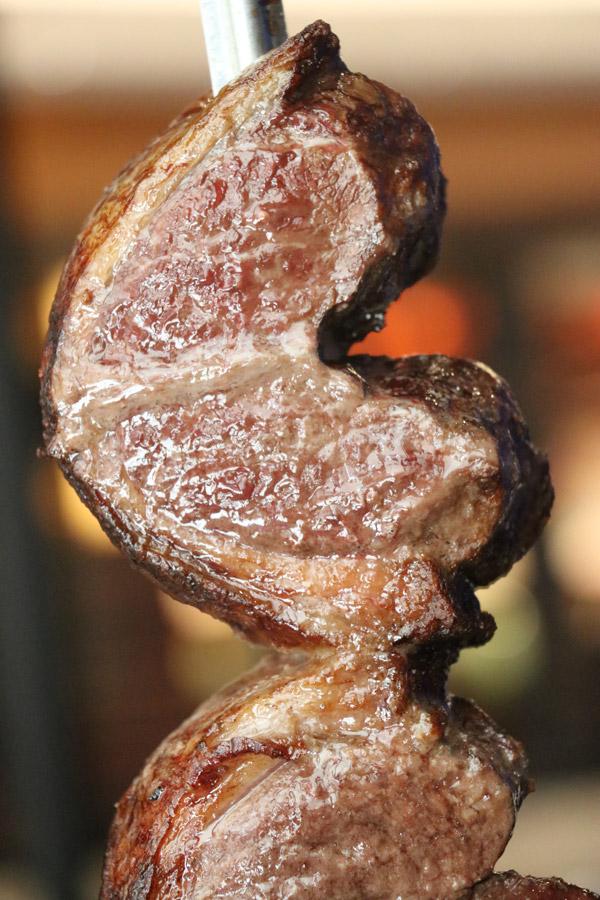 One of the things I enjoyed about Texas de Brazil was that it's meat was very lightly seasoned, though sometimes too lightly. In past visits to other Brazilian steakhouses, I've had to stop - not because I was full ... but because I couldn't take any more salt. This was absolutely not the case here and everything was delicious. The manager explained to us that one thing they really pride themselves on is having a consistent quality that comes from one source.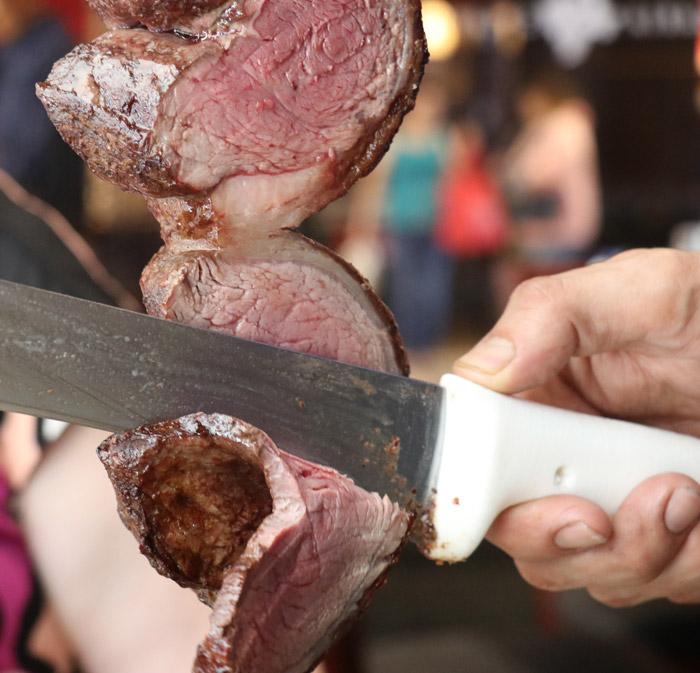 Additionally, while it is more complicated and expensive compared to gas, all the meats here are roasted over a wood charcoal fire. This gives each item a chance to have it's natural flavors come out.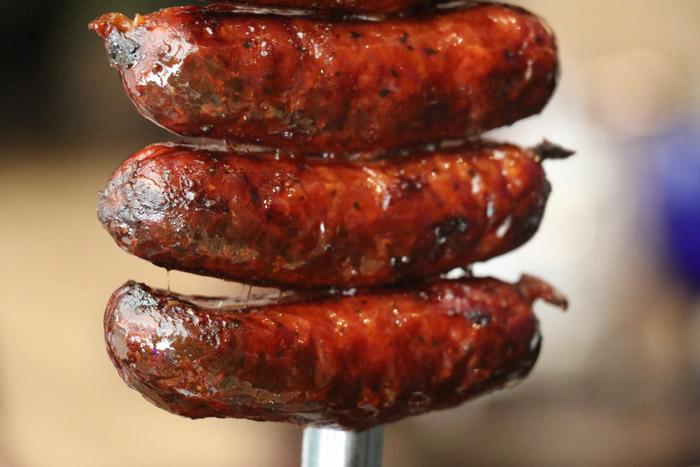 While the selection of meats may change on a daily basis, the day we visited had a fantastic selection that included all of the items listed on their website. It was nice to have this variety since while you can have many different varieties of beef - it's nice to switch up to lamb, pork, chicken, and sausage too.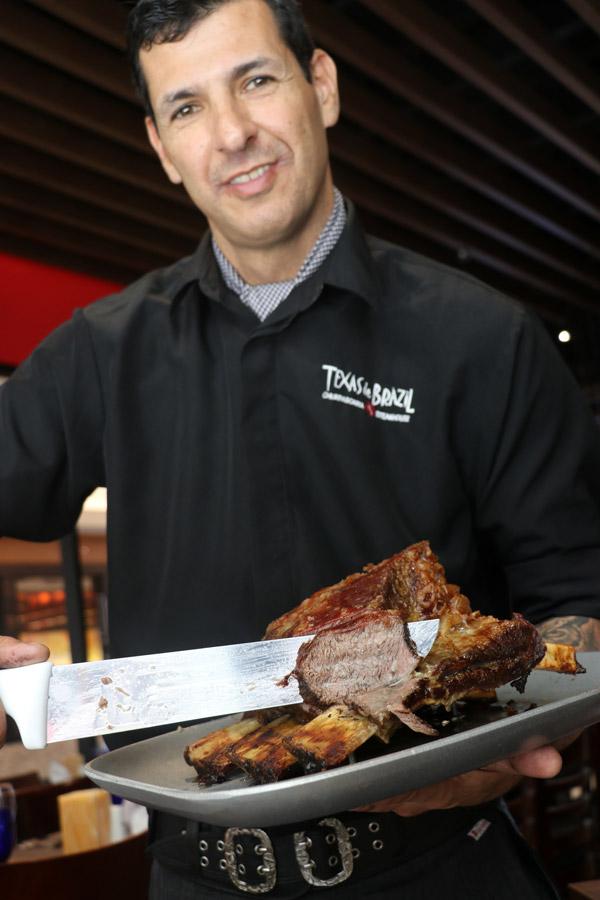 Aside from the classic Picanaha, my favorite at any location is beef ribs. The ribs here were fantastic and the server told me that the secret was that the cook them under pressure first - and then roast them on the fire. This allows for a super tender and extremely flavorful experience.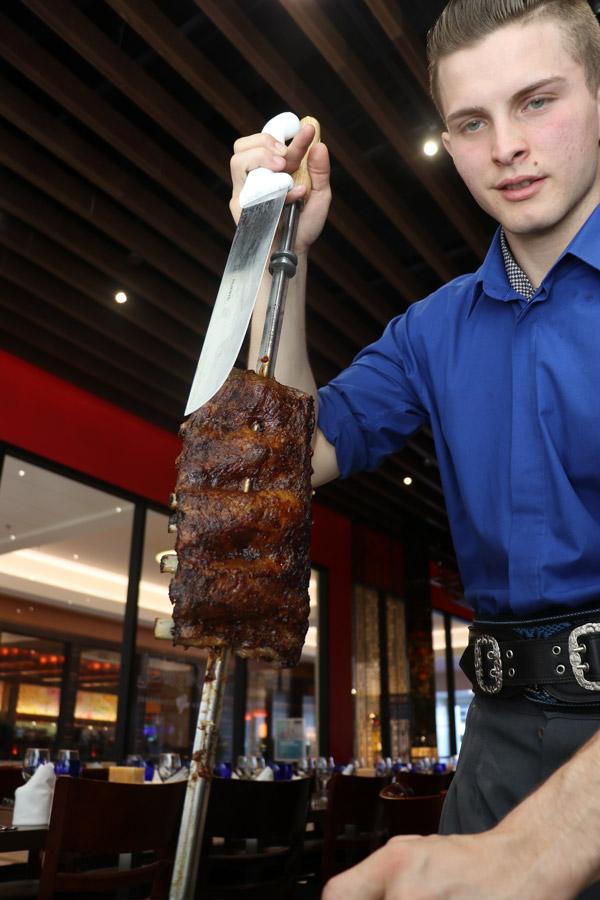 While I could go on all day with how tasty the food is, the real stars here are the staff. Not just the gauchos running around with skewers of meat but also the waitress attending our table to make sure we were taken care of.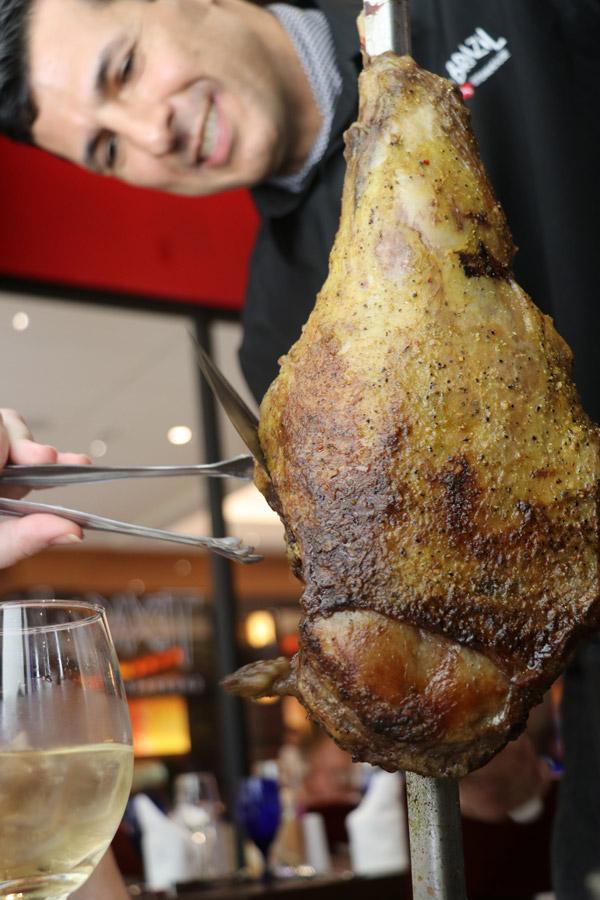 It's this combination of elements that can make or break and experience like this. A Brazilian Steakhouse truly depends on attentive staff that remember guest preferences for rare vs well done and are ready to bring back more of a favorite item. The staff here did a great job of this. Additionally, while at some locations they seem to bring out the same items over and over and you need to ask for the more unique stuff - everything came out here on a pretty even rotation.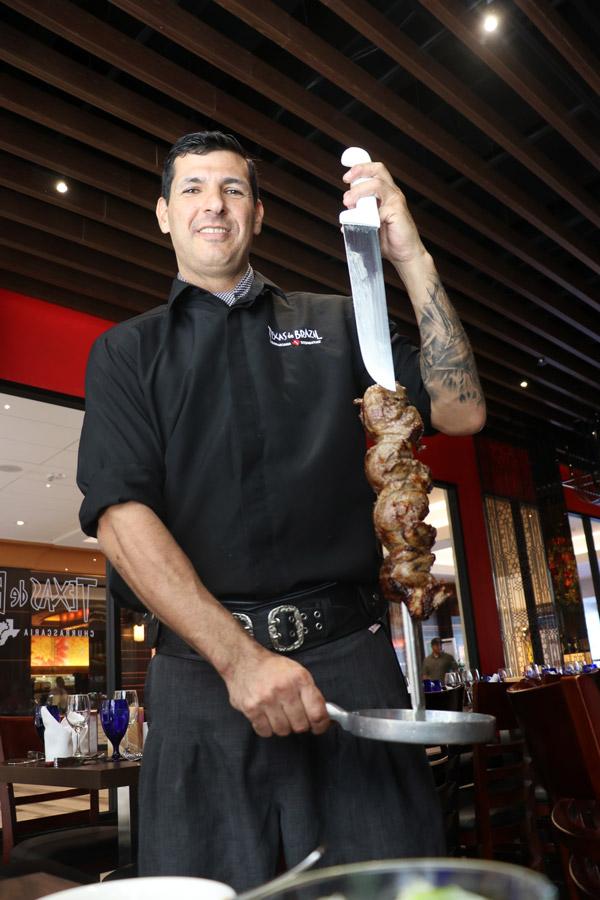 My first experience with Texas de Brazil was in Dallas almost 20 years ago and I'm thrilled to see that they are investing more here in Southern California. In addition to this new location in Carlsbad - North County, San Diego they are also adding other locations in California soon.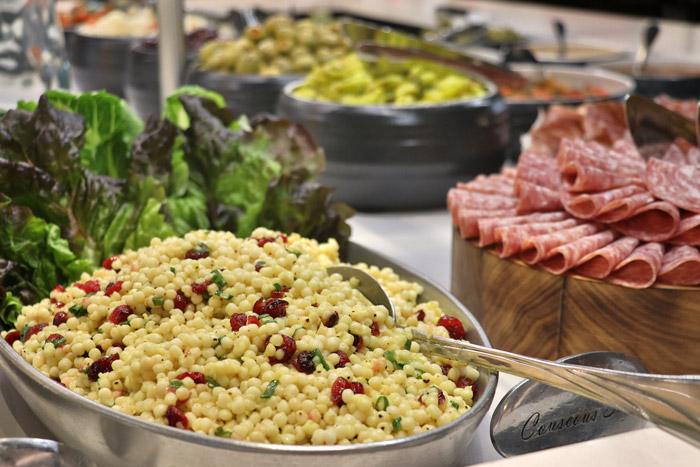 One of my tricks to more fully enjoy the experience is that I like to take a break from steak occasionally. I found myself drawn to the salad bar for items that would give me a change of pace from the delicious steak. This helps both with avoiding eating too much as well as allowing your taste buds a chance to switch things up so you can enjoy the overall experience to the fullest.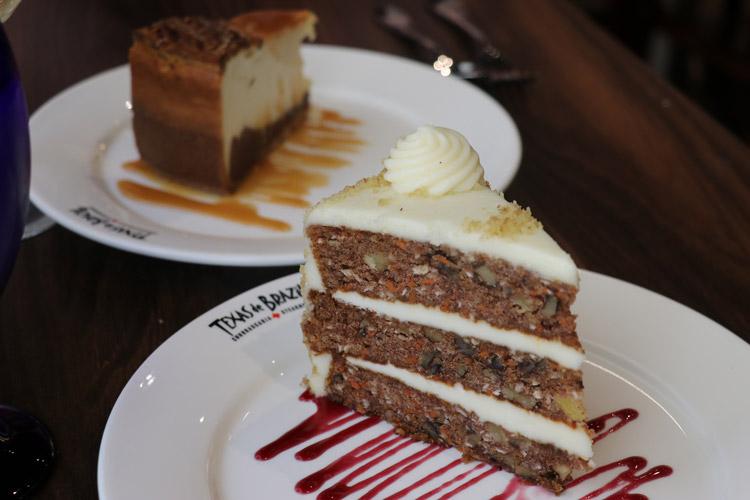 No matter how you slice it, visiting a Brazilian Steakhouse is never going to be a cheap meal. However, I really like how Texas de Brazil addresses the market demand for more value at lunch time. While other places that I enjoy will reduce the number of meats and reduce the price, Texas de Brazil focuses on adding value instead. Some customers may prefer saving a few dollars but instead, the price remains the same - and they include select complimentary desserts and non-alcoholic beverages instead.
At the Carlsbad / San Diego Texas de Brazil location, price is $47.99; $29.99 for salad bar only.
At that price, it is the perfect place for a birthday party or other celebration and of course, a great date night outing too!