My wife tells me that I'm weird since i don't love pizza. Unfortunately because of that, I've generally avoided California Pizza kitchen since I'd always seen it as a pizza joint. Since earlier this year though when I helped them kick off their new location at The Park in Vegas, it's become one of my favorite restaurants.
I wonder how many people have this misconception as well, but hopefully this post can help some of you see the light, since this is really a great restaurant that I almost wish could simply drop "pizza" from the name and simply by California Kitchen. After all, that's really what it is today. You're going to find fresh ingredients and creatively prepared entrees as well as "power bowls" and of course delicious starters in awesome drinks. In general all of the California Pizza Kitchen locations have embraced this "not just pizza" menu, but the Las Vegas at The Park location does have some unique items such as the Mexican Street Corn and Power Bowls.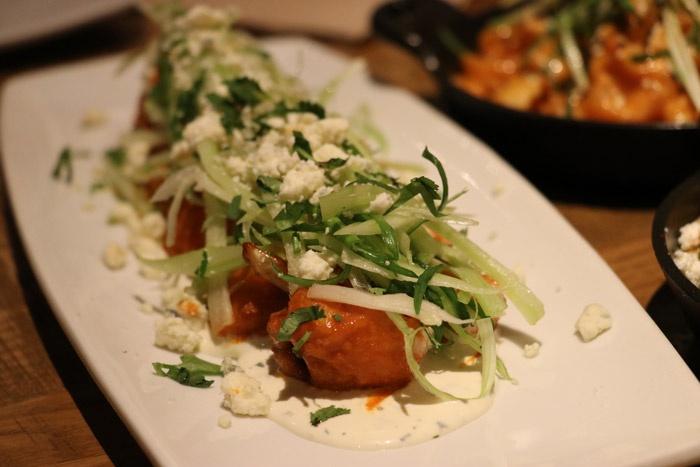 One of my favorite appetizers is the Buffalo Cauliflower, which is simply delicious while not being as heavy or greasy as it would be if it were chicken instead.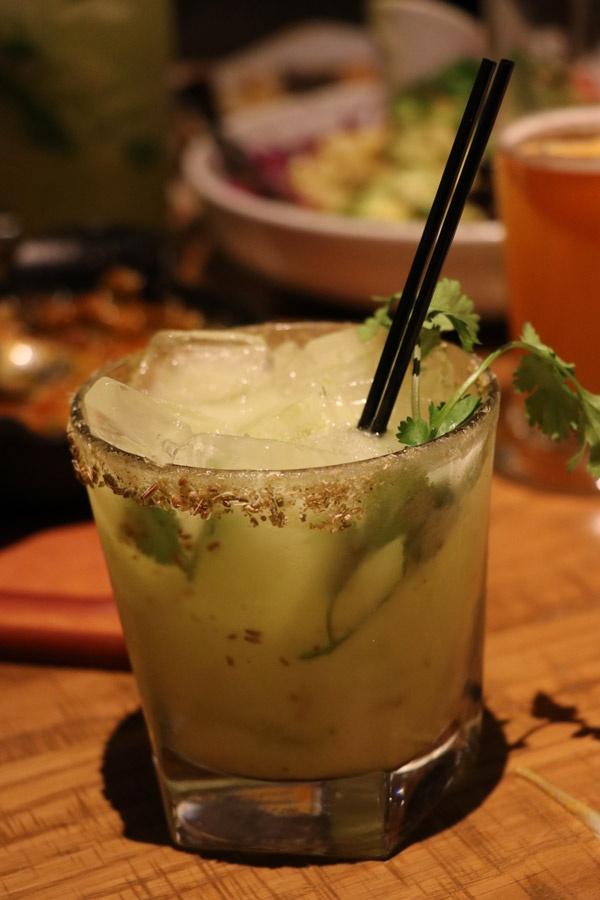 CPK has some seriously great drinks ranging from Sangria to classics like Margaritas, mules, and mojitos but there's something special about the California Roots cocktail. It comes with Vodka, avocado, mint, and agave sour with a fennel salt rim. The fact that it has avocado in it might be a surprise for many people, but we're freaking addicted to that fruit here so it just makes sense to have it in our cocktails too!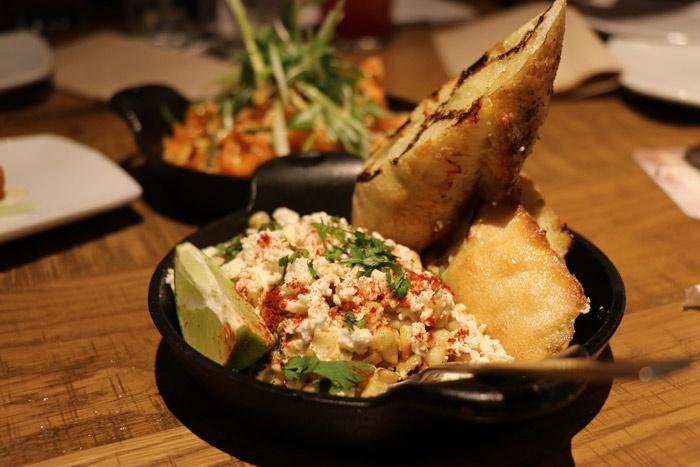 Likewise, another "California" classicly inspired item is the Mexican street corn starter. This comes with roasted corn topped with cotija cheese and a squeeze of lime.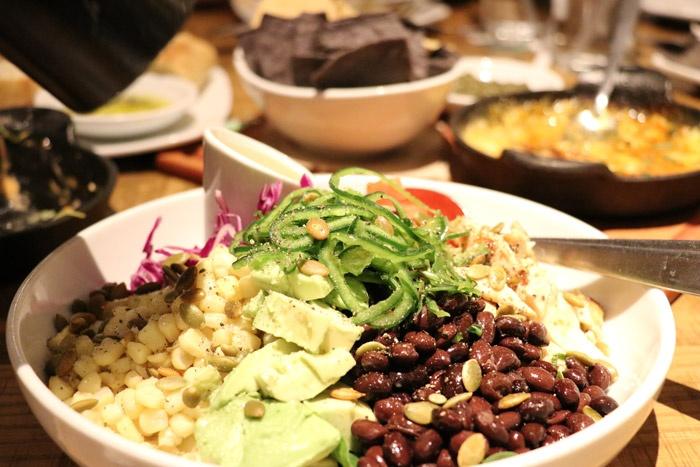 You'll also find a variety of "power bowls" along side a robust selection of salads. These "power bowls" are sort of like deconstructed salads with extra "stuff". One of my general complaints with typical salads is that have too much lettuce ... problem solved! This one is loaded with beans, corn, avocado, and diced chicken that is sure to satisfy even the hungriest guy who's trying to avoid carbs and eat a bit healthy.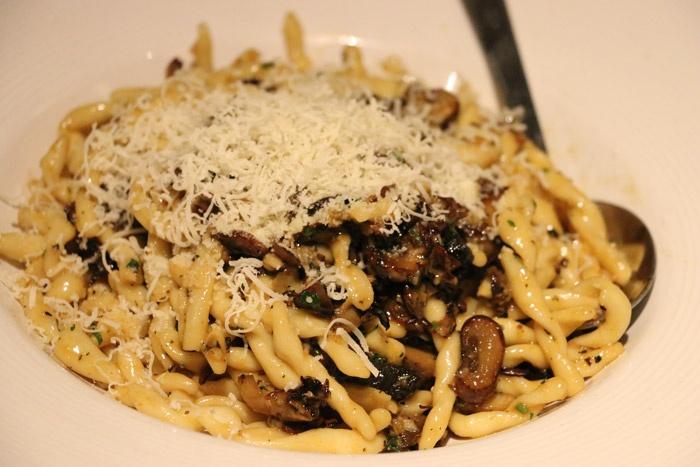 They also have some great pasta dishes, including this Wild Mushroom Strozzapreti featuring rolled pasta with sauteed cremini, portobello, and seasonal mushrooms topped with parmesan cheese.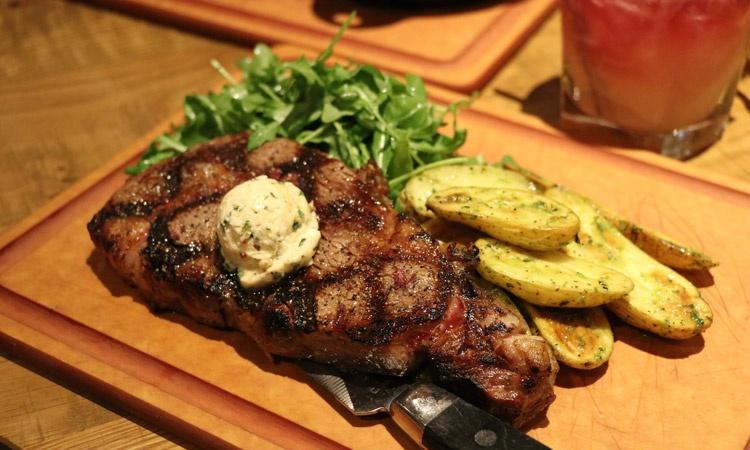 They also have great steaks, though I'm not a big fan of putting a big ball of butter on top it did taste great :)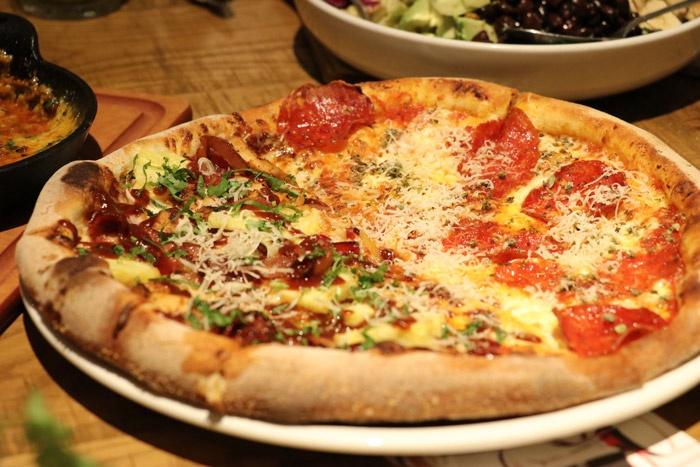 Of course, even though there's far more than just pizza at California Pizza Kitchen, they make damn good pizza too! In fact, they are the originators of the BBQ Chicken Pizza and have a variety of other creative flavors such as BLT, Thai Chicken, and Jamaican Jerk Chicken. They also can prepare a gluten free crust upon request that is actually certified by the Gluten Intolerance Group and they are available at all CPK locations.
One thing is for sure though, nobody goes hungry after visiting California Pizza Kitchen and in terms of a Vegas eatery on the strip, you can't go wrong with visiting their location at The Park. So next time you visit the T-Mobile Arena for a game or a concert, make sure to come early and stop by California Pizza Kitchen for dinner or just a cocktail, you won't be sorry!