As you probably know by now, one of my absolutely favorite restaurants is Fogo de Chao. There is little out there that's better than the experience of enjoying great cocktails while enjoying an endless parade of meat served by friendly gauchos - well, except doing it in Brazil itself I suppose! Each season the folks at Fogo also update their harvest table with seasonal selections but they've now updated their bar menu too. They are so excited about their new offerings that they invited me back again to try some of their new cocktails and small plates before the full dinner that I already knew would be awesome.
The folks at the San Diego Fogo de Chao location where we visited are always amazing with a warm greeting and fantastic service. Prior to this experience though, I hadn't really ever considered anything except for the traditional table service at Fogo de Chao. After all, why would you want to pay more for appetizers and drinks before your main meal that was already more than you can eat? However, after trying a few items it's clear that there are two main opportunities here ...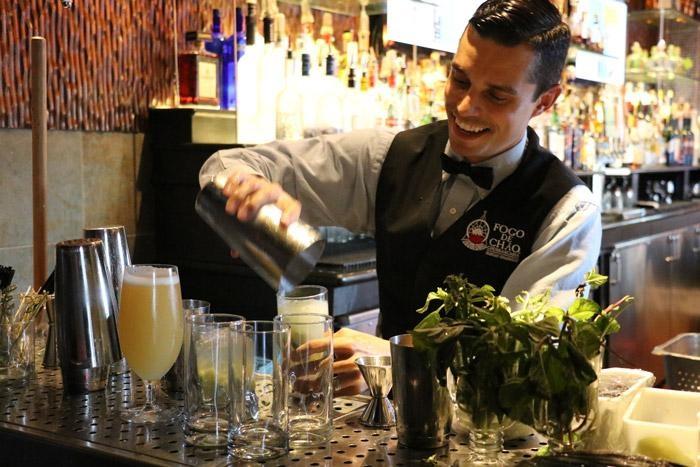 First, you can't always go for the full Brazilian Steakhouse experience - it's not cheap and it's just a lot of food for an ordinary night out. However, now I can still get my drink on during happy hour and enjoy some extremely tasty Brazilian and Brazilian-inspired foods.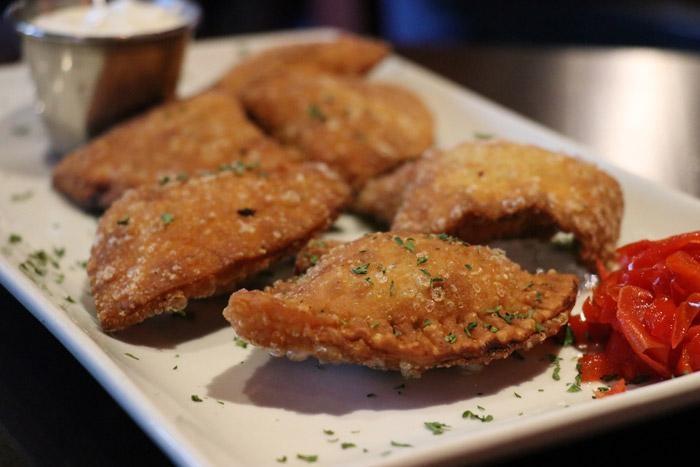 Second, this is a fantastic place for group dinners and celebrations so not everyone always shows up at the same time. Instead of waiting in the lobby, now I can have one of their new fantastic drinks and split an order of empenadas with a friend.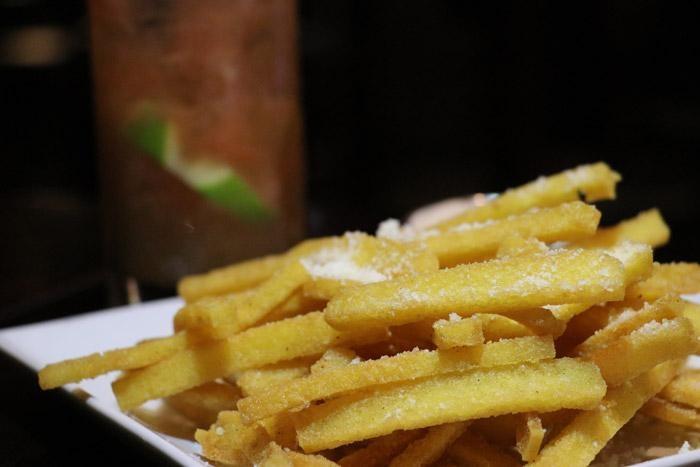 Some of their new bar menu highlights include:
Braised Beef Rib Sliders
Brazilian Empanadas
Strawberry Hibiscus Caipirinha
Brazilian Gentleman
They are now offering Happy Hour specials - Monday - Friday 4:30 - 6:30 with $4 Brazilian Bites & Beers, $6 South American Wines, and $8 Brazilian-inspired Cocktails.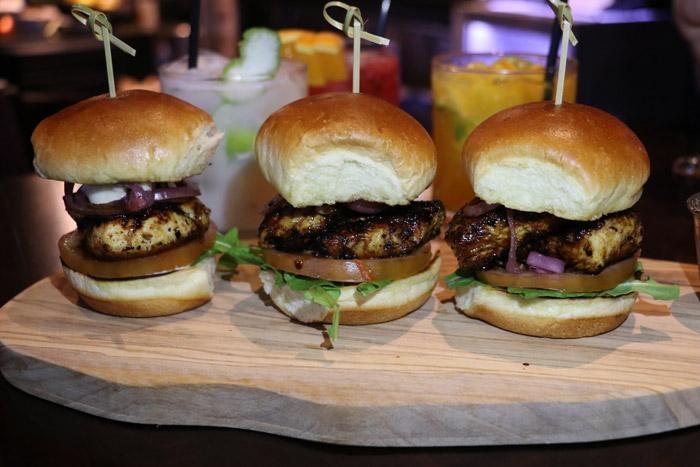 The Brazilian Bites include their Brazilian Empanadas, Spiced Chicken Sliders, Warm Hearts of Palm and Spinach Dip, Braised Beef Rib Sliders, and their incredible Crispy Parmesan Polenta Fries!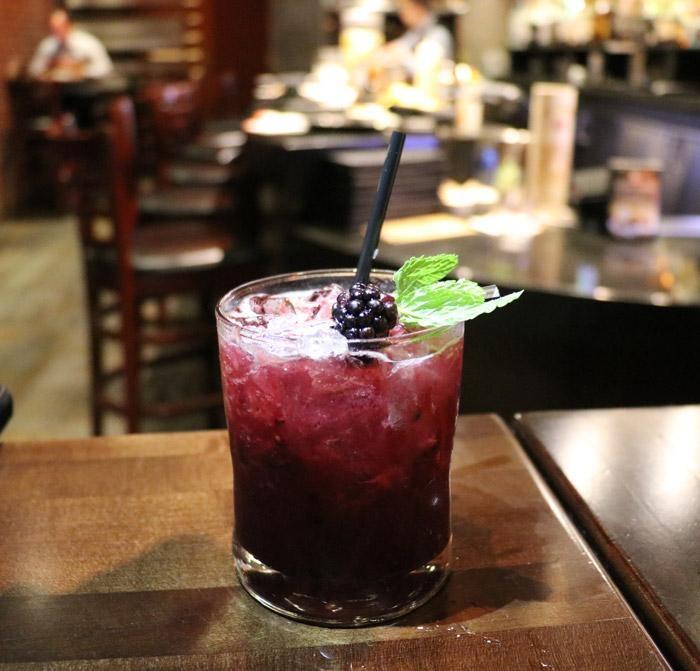 Their Berry Mint cocktail is a fantastic example of how Fogo de Chao has blended classic Brazilian Cocktails with on-trend American tastes by adding bourbon and berries to the classic caipirinha.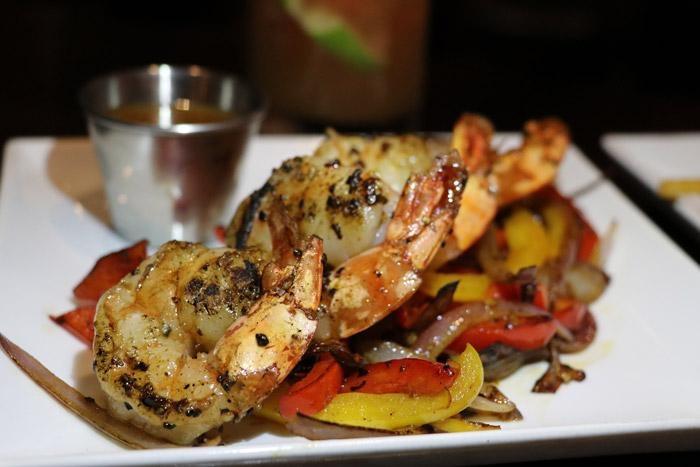 One of the things I really like about the new bar menu is that it works really well for those looking for a tapas-style meal as an alternative to the huge and heavy "meat fest" in the main dining room. It's more than just "bar food" and dishes like their Garlic Shrimp with passion fruit sauce drive that home!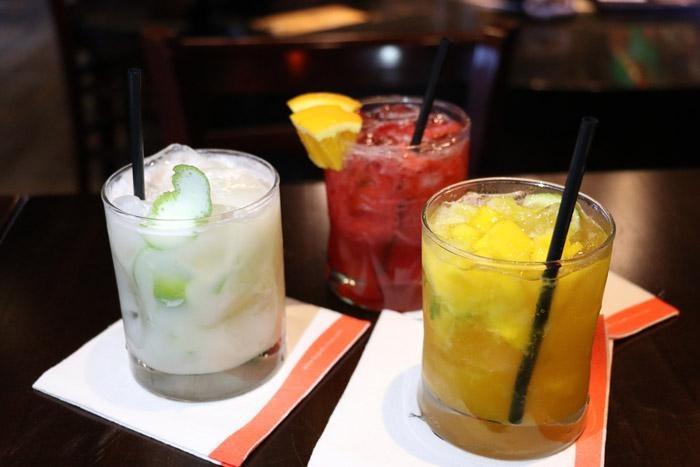 New Cocktails From Fogo de Chao!
Last, but certainly not least we had the opportunity to try their new cocktails. All are variations on their classic caipirinha, but different enough that there's something for everyone at the table.
Strawberry Hibiscus Caipirinha - Silver cachaca with house-made hibiscus syrup, strawberries and lime.
Mango Habanero Caipirinha - Silver cachaca, limes, mango, habanero peppers. It is just spicy enough to give you a nice kick, but perfectly balanced with the sweetness from the mango.
Berry Mint Caipirinha - Silver cachaca, blackberries, mint, Woodford Reserve, and spiced cherry bitters. This was one of my favorite drinks and a must for anyone who loves bourbon!
Coconut Creme Caipirinhas - Silver cachaca, Mount Gay Black Barrel Rum, Coco Lopez, and lime. This is my absolute favorite of the cocktails that we sampled and it also makes for a perfect after dinner drink too.
Brazilian Gentleman - Knob Creek Rye Bourbon, passion fruit, tawny port, Amargo Chuncho bitters, and honey. This was also fantastic, especially for anyone who loves bourbon.
We're Giving Away a $100 Fogo Gift Card!
Don't just take my word for it though, Fogo de Chao and I want to make sure you get a chance to experience things for yourself so we're giving away a $100 Fogo de Chao gift card to one lucky winner.