San Manuel has long been a leader at delivering a premium gaming experience to Southern California, including their Asian-inspired gaming room - Lotus 8 Palace where you could find slots and table games not found in many other casinos in the area. Lotus 8 even had a noodle menu, and Asian beer as well as sake. What San Manuel was missing though is a really good Asian restaurant and that's why they created Hong Bao Kitchen!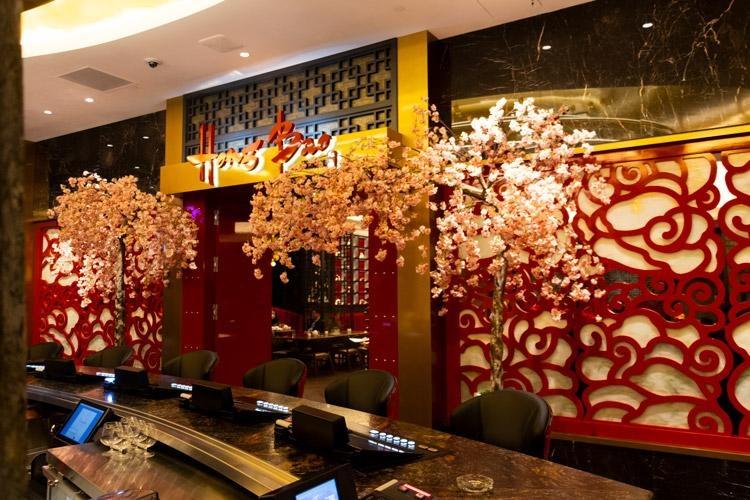 Located right next to the new High Limits area on the first level of the Casino, Hong Bao Kitchen features traditional dishes inspired by local favorites throughout China's eight major cuisine regions. Additionally, the menu will feature dishes from other Asian cultures too, including Vietnamese, Korean, and Japanese for a pan-Asian experience that will be familiar to those looking for authentic but still enjoyable to those who just want something new and exciting.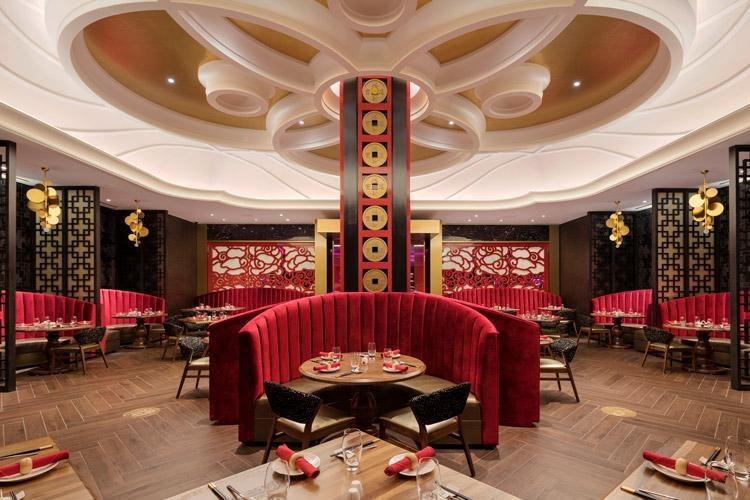 The word, hongbao is Mandarin for "red envelope". Many of you may be familiar with this during lunar new year when gifts of money are exchanged to convey good wishes, good luck, and good fortune. Certainly, all of those are good things to have when surrounded by a sea of slots and gaming tables!
We tried a few different items during the launch celebration for Hong Bao and the High Limits area and were quite impressed.
Probably my favorite that we tried was the Kong Bao Chicken which was spicy but with just the right balance of complex flavors, and the Lobster Dumpling under their Dim Sum menu. The Shrimp Egg Rolls and Garlic baby Snow Pea Leaves were also excellent.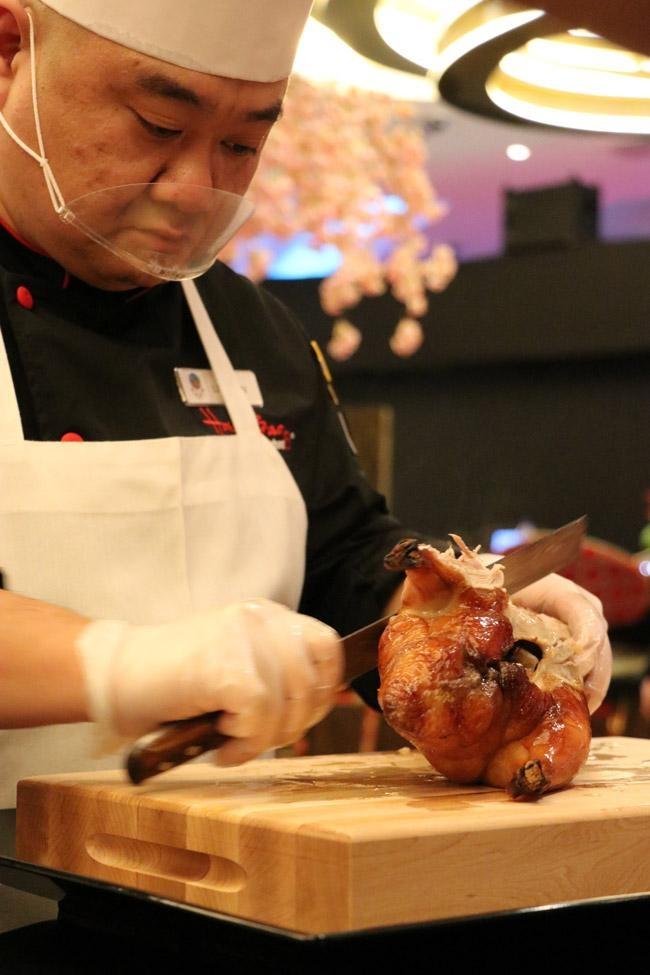 Of course, the real treat here is Peking Duck, served table side by a chef. At $95 this isn't the cheapest dish, but it is all about experience and well, thrill.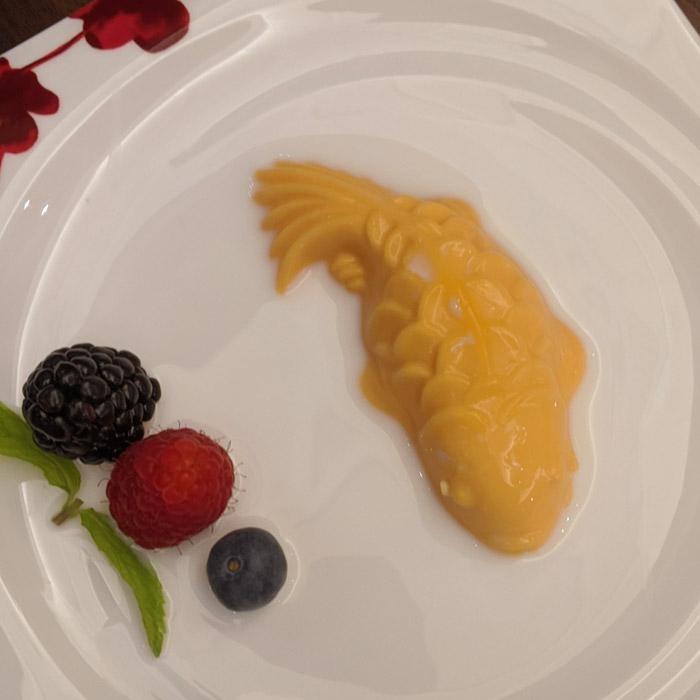 Another thing you'll notice here is that while this is not a "fancy" restaurant that will cost you a fortune for dinner, there are many nice touches. For instance, this Mango Pudding was platted beautifully and was the perfect size and flavor to balance out the spicy and savory food and end a great dinner on a high note.
Ultimately, I think Hong Bao Kitchen is a welcome addition to their already steller lineup of restaurants and bars here at San Manuel Casino and I can't wait to come back again some time for a full meal and chance to explore some of their more exotic offerings.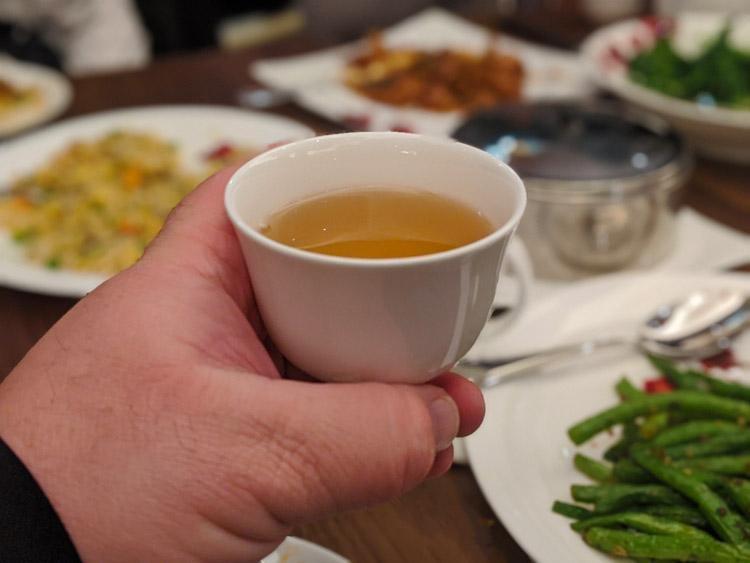 Some of those that pique my attention at Hong Bao Kitchen, include Vietnamese-style Lobster, Sea Cucumber Abalone Sauce, Braised Bird's Nest in Coconut Milk, Seafood Ball with Crab and Matsutake Lion Head, or Salt & Pepper Soft-Shelled Crab.
It would have been easy to put a typical American-style Chinese restaurant in here but I applaud San Manuel Casino for doing something more authentic and featuring a variety of dishes to explore. This is ultimately the casino experience that continues to draw people again and again, since win or lose ... a great meal is something you will always remember.