I get a lot of stuff to test out and with pasta sauce, there's a lot of mediocre products out there. I think that's why I usually take a "semi homemade" approach with sauce and look at a jar of spaghetti sauce as the base that I can then add flavor, chunks of vegetables etc. Inevitably though, it never tastes as good as if it were simply made the right way from the beginning. That's why I'm absolutely in love with Jar Goods and the sauces they sent me to test out.
Jar Goods focuses on making restaurant-quality pasta sauces that you can enjoy at home. This is absolutely a premium product so if you look at the $10 per jar price, don't freak out ... compare that to $15 per plate that you'd get if you ordered at a restaurant. Jar Goods evolved from selling homemade sauces at farmers' markets and street fairs but now are available online through JarGoods.com.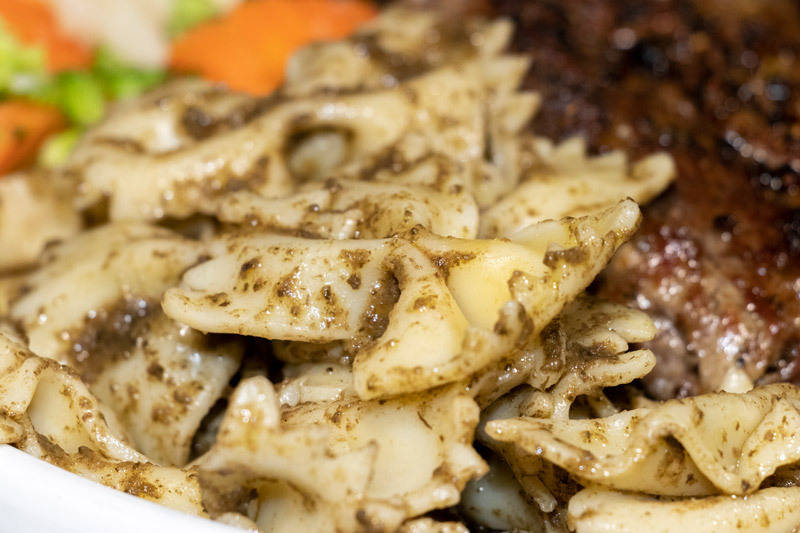 I've already touched on the classic red sauce and Jar Goods makes one of the best I've ever tried outside of a restaurant. However, what really impressed me was the Beet + Basil Pesto. Not only would I have never considered adding beets to pesto, I now am ordering more of this sauce for myself. It is simply that good. While pesto usually has a cool, almost sweet flavor from the basil and nuts, this recipe features beets marinated in distilled vinegar to add a big of a zing on the tongue that is completely unexpected and almost lemony.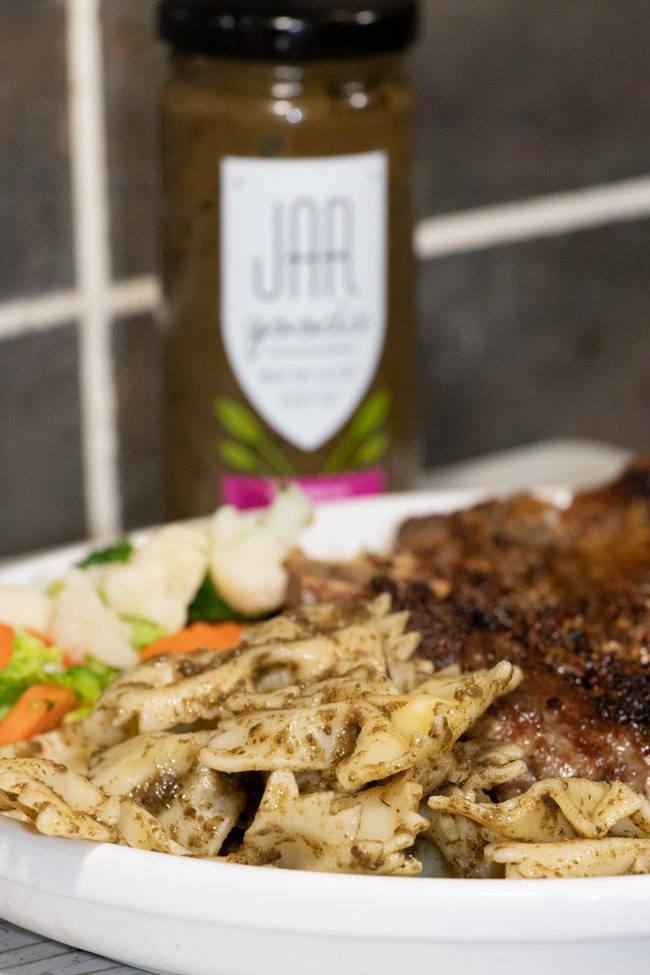 I almost feel guilty gushing about how much I loved this Beet + Basil Pesto because I feel like anything I say about the other flavors just would detract from how wonderful this one is.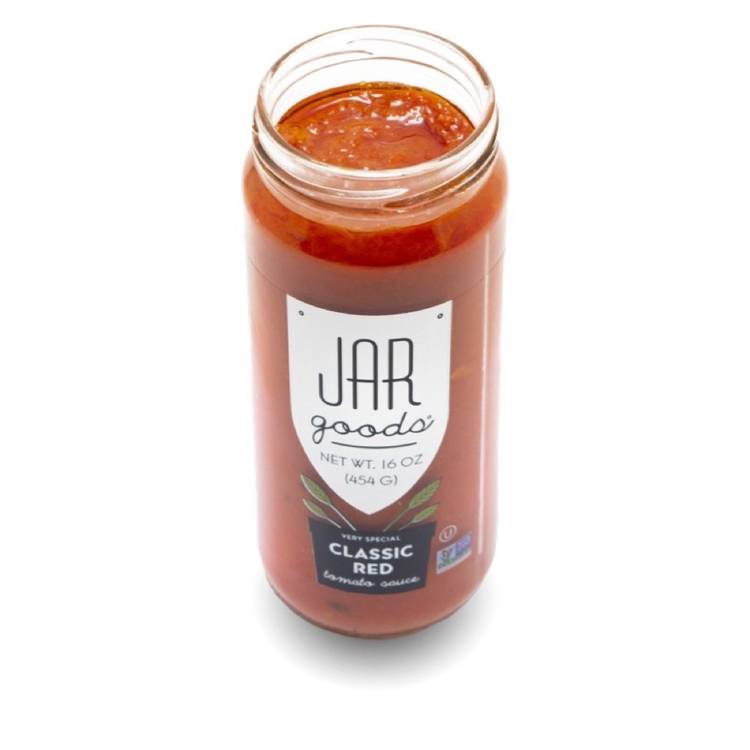 That wouldn't be fair though. The Classic Vodka Tomato Sauce, Classic Spicy Tomato Sauce, and Classic Red are all fantastic too. Not only do they taste great but there's a concerted effort to deliver an experience that matches the quality. For instance, the Classic Red Tomato Sauce is completely clean-label, certified non-GMO, vegan, and kosher. While the Vodka Sauce has cream ... they make a vegan version too.
While I heartily encourage you to buy yourself some Jar Goods sauce, this would also make a great gift idea too. This is one of the few sauces where I didn't feel any need to "dress it up". That extra time, energy, and cost that I'd normally spend tweaking and getting things just right can be spent enjoying some wine with my wife or family time just simply enjoying life. That means something and I love to support independent brands that can not just make me crave another bite, but honestly make me feel good doing so.