If you like jerky, it's a great time to be alive. There are so many different options and frankly not all of them are good. Kickass Beef Jerky caught my eye though. While obviously the name sets the bar high, how does it actually taste?
It tastes great and has a family heritage that the brand has to live up to!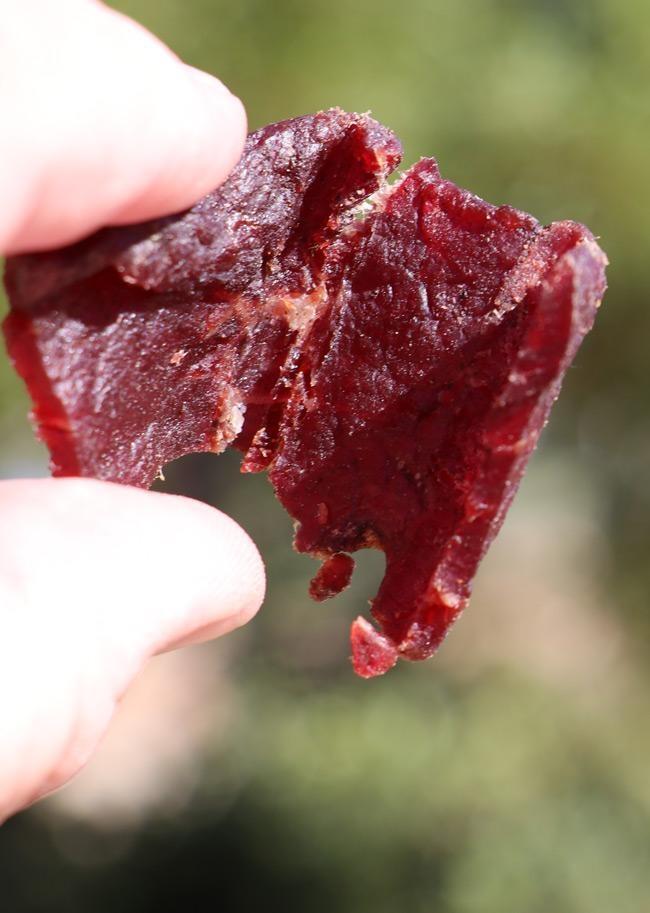 There are a lot of mass produced brands that either have crappy meat to start with or they are too salty or they dry the meat out so much that it feels like plastic - this is not one of those brands.
As you can see, the texture of the beef remains and it's jerkified but still soft and a bit chewy. Kickass Beef Jerky feels like exactly what it is - real slices of beef that are dried and seasoned.
They sent me a bag of "Old Fashioned" Kickass Beef Jerky, but they have a variety of standard flavors as well, including: Teriyaki, Jalapeno, and Peppered. They also make a Turkey Jerky for those of you looking to avoid some calories (I assume it is less fatty anyhow).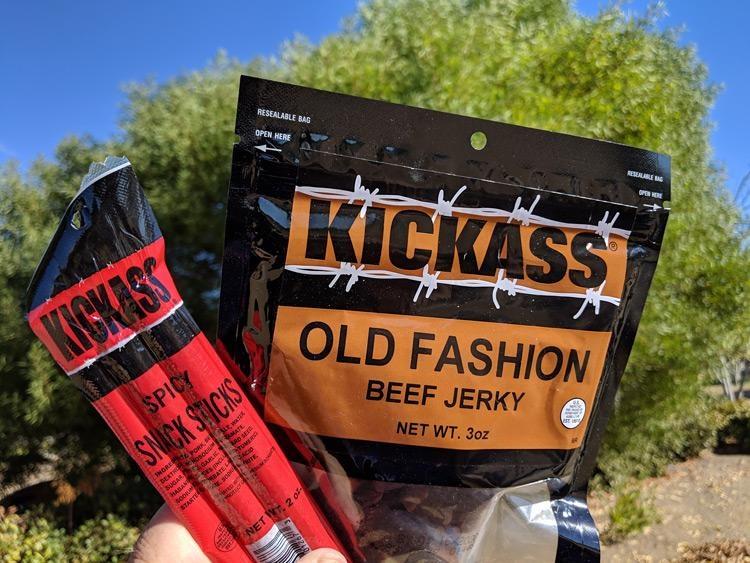 Obviously, for a brand like Kickass Beef Jerky to survive it has to taste good but I love the heritage and the story too. While the current branding is new, it actually goes all the way back to the 1950's and was founded by the current owner's son. Jeremy Littel might be the one pulling the strings today with marketing it online and getting it into stores in 20 states - but his dad was making beef jerky and selling it in his butcher shop almost 70 years ago!
That gives Kickass Beef Snacks a huge heritage and family tradition that I think comes through in the quality of the product.
While we're focused on the Kickass Beef Jerky right now, it's worth mentioning that they also offer Kickass Snack Sticks and even Kickass Pickled Products too.
This includes: Pickled Mushrooms, Brussels Sprouts, and Olives - but also Pork Hocks, Turkey Gizzards, and Polish Sausage too! The of course also sell straight up pickle spears too!
Honestly, some of these Kickass Pickled Products are a bit out-there for most consumers, but I think they'd be perfect to go with you to have on hand at a hunting cabin or even in your ski condo to enjoy after a day on the slopes.
I love that these guys are literally bringing the spirit of the classic neighborhood butcher shop and breathing new life into it!