Koloa Rum was one of the first brands that ever sent me product to feature on ManTripping and I've been a fan ever since. While I've enjoyed drinking their rum in Hawaii I didn't realize they had started expanding to the mainland till they contacted me the other day with this fun and funky Halloween-themed rum cocktail recipe, the Eyeball Daiquiri.
I love this recipe since while it is unlikely that any of you has horned melon sitting around your pantry, it uses a completely unique and innovative item that I've never seen before in a cocktail. For those of you who have never tried a horned melon, it itnerestingly can be eaten at various stages of ripening but when fully ripe, the outside turns orange and inside, the flesh has a jelly-like consistency with a fruity taste that is somewhat like a blend of banana and passionfruit.
The horned melon originated from sub-Saharan Africa but is now grown all over the world.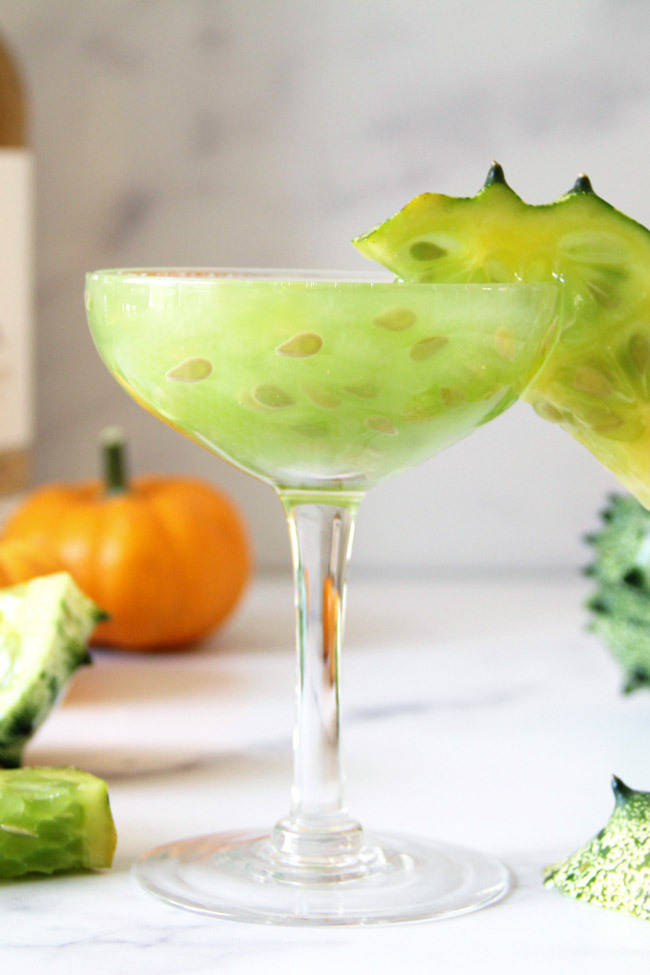 Eyeball Daiquiri
Recipe and Photo Credit: @theroguebrusselsprout
2 oz horned melon seeds
1 oz lime juice
0.5 oz simple syrup.
Shake and pour without straining into a chilled glass.